This website uses cookies to ensure you get the best experience while browsing it. By clicking 'Got It' you're accepting these terms.
Have you noticed that the flea situation in the past few years has been out of control? Our pets never used to get fleas and suddenly it's a huge problem in our house. Fleas aren't the only pests on the rise. Tick and mosquito populations are also exploding right now. It turns out that climate change is creating an ideal habitat for pests and that's bad news for your pets.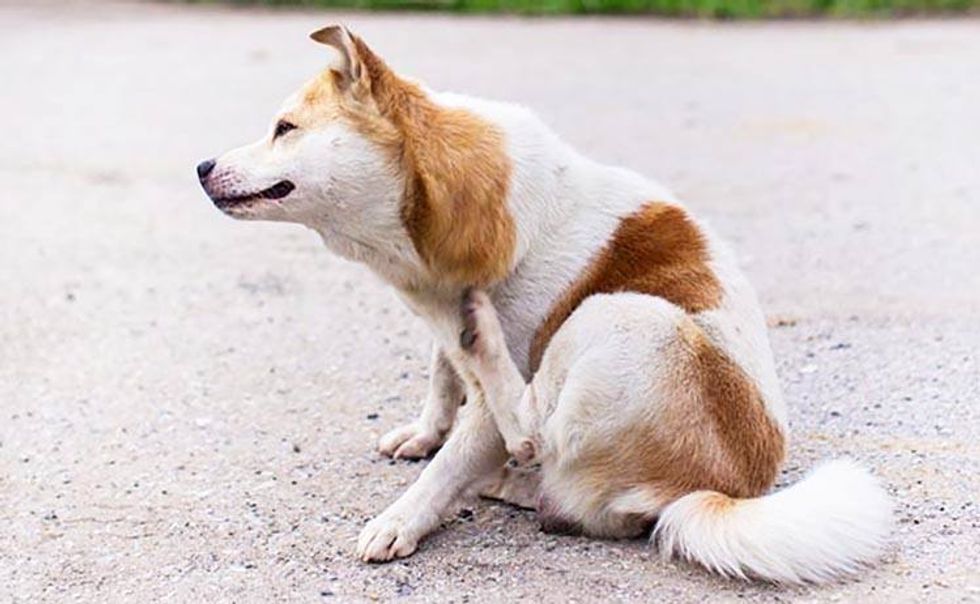 Last year and this year, we experienced two of the warmest winters on record, which is great news if you're a flea, tick or mosquito. Winter's chill is part of what keeps pest populations in check and the overall warmer winters we've been having are creating great conditions for these pests to thrive.
Fleas and ticks are adapting by getting smaller, breeding like gangbusters and eating more. Eating more when you're a flea or tick often means biting our dogs and cats, which can transmit disease. Mosquitoes—which carry heartworm, West Nile and other illnesses—are also doing great in this climate. They're able to breed more and survive in more places.
According to a recent report by Seattle PI, heartworm used to mainly be a problem in the southern part of the U.S., for example, but now it's an issue in all 50 states thanks to the mosquito's expanding habitat. Ticks used to only be an issue during warm months, but now we're seeing Lyme disease cases pop in the middle of winter, even in the Northeast and Midwest U.S. Lyme disease is a problem for both animals and humans.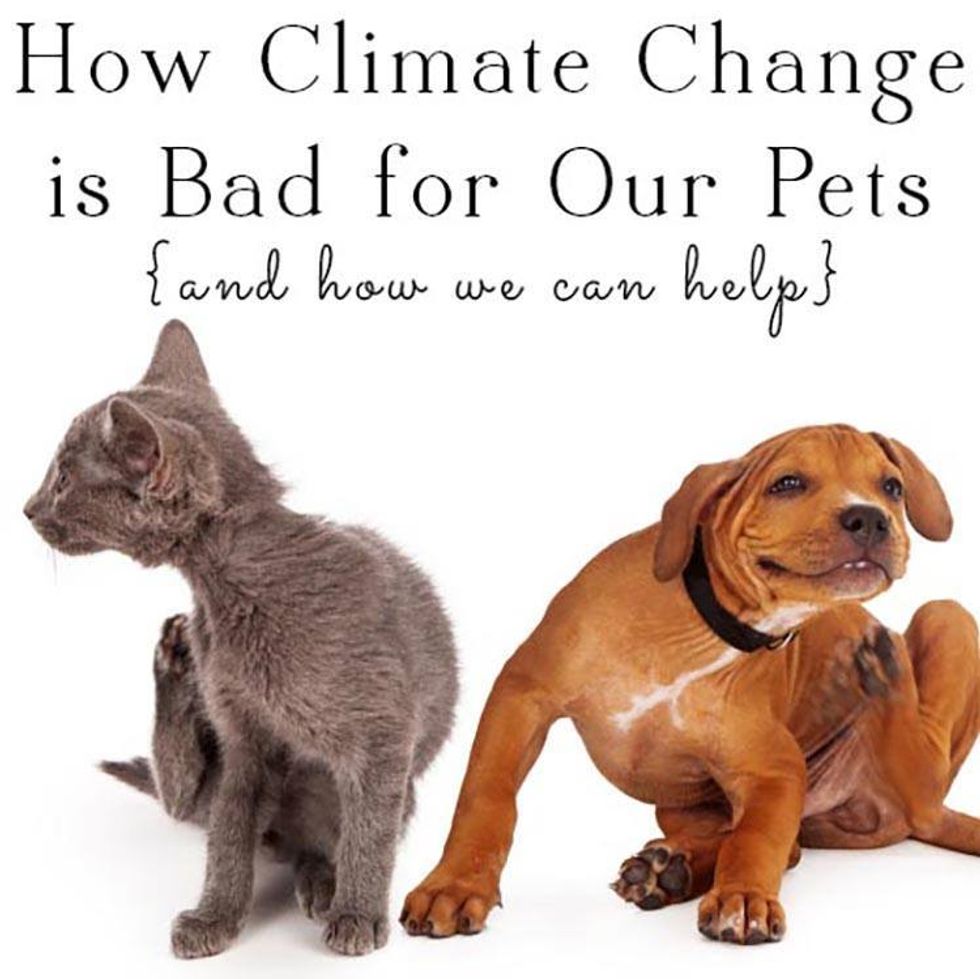 So, what's a responsible pet owner to do?
Unfortunately, we need to adapt along with the pests that are plaguing our pets. We used to only give our dog and cat flea medicine in the summer, but now my husband and I treat our animals year-round. Trust me: a maintenance-oriented flea treatment is a lot better than having to rid your house of a flea infestation, which can take weeks and involves, among other things, washing every scrap of fabric in your house to kill any eggs. To prevent fleas and ticks you can try these natural flea and tick remedies or go with vet-prescribed ones to protect your pets and your home.
When it comes to heartworm, you do not want to mess around. While heartworm is usually curable, it's very dangerous for dogs and cats if you don't catch it early on. Treatment can also be extremely costly. Most vets recommend a preventive to protect your dog or cat's heart. We use a flea-heartworm combo pill for our cat and dog. We chose this oral medication because I worried that my two-year-old would be exposed to topical flea medication if he hugged his furry pals before the medicine fully absorbed. Talk to your vet about the heartworm medication options to see what's the best fit for your family.
Fleas and mosquitoes bite and move on, but ticks stick around on your pet's skin, which is why you should check your dog or cat for ticks, especially if she's been outside for an extended period. The faster you spot and remove the tick, the better your chance of preventing it from transmitting a disease. If you do spot a tick, you want to make sure to get the whole thing off. Put on some gloves, then use tweezers to grab the bugger as close to your pet's skin as possible without pinching the skin. Pull straight up to remove the tick, then give your pet lots of hugs and treats for being such a good girl/boy!
There are some steps you can take to make your home and pet less hospitable to the pests that endanger your pets. Get rid of standing water in your yard and you get rid of potential pest breeding grounds. You can also use a fine-toothed flea comb once a day on their coats and check them whenever they come in from playing outside. If you have carpet, vacuum regularly to keep fleas from breeding in the fibers.
Of course, preventing and treating this symptom of climate change is only a bandaid. What we ultimately need to do is affect the cause. We need real legislation to support cleaner energy, we need to properly educate our children about climate change and we need to change our own habits.
YOU MIGHT ALSO LIKE 
FDA to Start Testing Monsanto's Glyphosate in Food
World's First Vegan Supermarket Chain to Open in Portland
Nature-Inspired Rugs Transform Your Home Into a Natural Landscape
So You're a Sun Worshipper But Worry About Skin Cancer … Here's What You Need to Know
EcoWatch Daily Newsletter
Doctors report that only 1 in 4 children are getting the recommended 60 minutes of physical activity per day. Ronnie Kaufman / DigitalVision / Getty Images
By Dan Gray
Pediatricians are being urged to start writing "exercise prescriptions" for the children they see in their office.
A First Nations protester walks in front of a train blockade in Tyendinaga, near Belleville, Ontario, Canada on Feb. 21, 2020. LARS HAGBERG / AFP via Getty Images
An indigenous rail blockade that snarled train travel in Canada for more than two weeks came to an end Monday when police moved in to clear protesters acting in solidarity with another indigenous community in British Columbia (B.C.), which is fighting to keep a natural gas pipeline off its land.
A rainbow snake, a rare reptile spotted in a Florida county for the first time in more than 50 years, seen here on July 5, 2013.
Kevin Enge / FWC Fish and Wildlife Research Institute / Flickr
A Florida hiker recently stumbled across a slithering surprise — a rare snake that hadn't been spotted in the area for more than 50 years.
We need our government to do everything it can to stop PFAS contamination and exposure from wreaking havoc in communities across the country. LuAnn Hun /
Unsplash
By Genna Reed
The EPA announced last week that it is issuing a preliminary regulatory determination for public comment to set an enforceable drinking water standard to two of the most common and well-studied PFAS, PFOA and PFOS.
This decision is based on three criteria:
PFOA and PFOS have an adverse effect on public health
PFOA and PFOS occur in drinking water often enough and at levels of public health concern;
regulation of PFOA and PFOS is a meaningful opportunity for reducing the health risk to those served by public water systems.
Charging EVs in Stockholm: But where does a dead battery go? Ranjithsiji / Wikimedia Commons
By Kieran Cooke
Driving an electric-powered vehicle (EV) rather than one reliant on fossil fuels is a key way to tackle climate change and improve air quality — but it does leave the old batteries behind as a nasty residue.