This website uses cookies to ensure you get the best experience while browsing it. By clicking 'Got It' you're accepting these terms.
3 Threats to Our Health and Environment on Day 7 of Government Shutdown
Oct. 07, 2013 10:02AM EST
Business
"Some people claim that there's a woman to blame
But I know it's my own damn fault." - Jimmy Buffet, Margaritaville
Politicians in Washington keep trying to blame the other guy for the government shutdown, now entering its seventh day. Like Jimmy, they should own up and acknowledge it's their own damn fault, and they should end it before they cause any more harm to our economy, our health and our environment. In the name of not having a budget, we're wasting money to bring back research ships from important missions at sea. Small towns with recreation-based economies continue to bleed. And progress is stalled in bringing to reality our clean-energy future.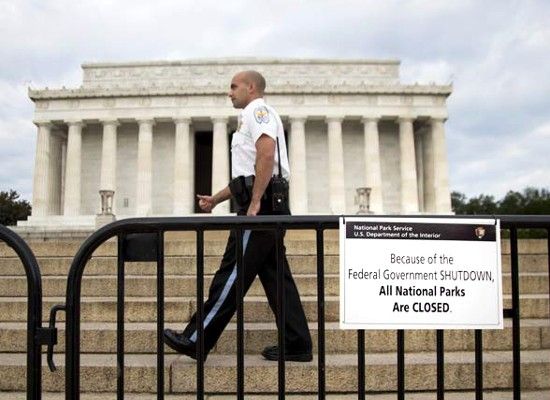 It's time to stop the Margaritaville-like wasting away there in the Capitol, and get down to the business of putting the American government back in business.
Heaving to: A Costly Return to Port for NOAA Ships
Many fisheries laboratories at the National Oceanic and Atmospheric Administration (NOAA) are closed, except a few that must be open for activities such as keeping animals alive. In a land-based lab, at least you just have to lock the door—sea-borne research ships may be forced to turn around and come home.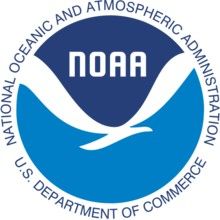 "If the shutdown lasts longer than 24 hours, government-owned research vessels may have to return to port, wasting significant time and money when they have to be redeployed," the American Geophysical Union said last week.
Apparently that's already happening: according to Crosscut, a Seattle-based online newspaper, the research ship Oscar Dyson has been called back to its port on Kodiak Island from the Gulf of Alaska, where it was supposed to pick up research buoys, which would be destroyed by storms if they aren't picked up by winter. Other NOAA ships were also reportedly ordered to head to port.
A One-Two Punch From Nature and Congress
For the Yosemite National Park gateway town of Groveland, CA, the shutdown has been a man-made disaster on top of a natural one. In August and September, the devastating Rim Fire, one of the worst wildfires in California history, blanketed the skies with thick smoke. The giant blaze, which burned into remote parts of the park itself but did not reach the town, devastated the tourist trade, the lifeblood of the small community, during the height of the season. Now with the fire nearly all contained, Groveland was hoping to recoup some of the lost business this month. But with hikers, campers, birders, photographers and others now barred for the indeterminate length of the shutdown from visiting the spectacular Yosemite Valley, those hopes are fading further every day.
Offshore Renewable Energy Projects Grind to a Halt
The Bureau of Ocean Energy Management (BOEM) manages the development of offshore energy on the U.S. Outer Continental Shelf (OCS). However during this shutdown, offshore renewable energy activities, including leasing federal land for offshore wind projects and management of environmental assessments, have stopped. This will mean at least some delay, depending on how long the shutdown lasts, in the development of the kind of carbon-free energy sources we'll need to help bring an end to climate chaos caused by carbon pollution. BOEM this year has been auctioning off leases for wind and other renewables in the OCS off the East Coast. That momentum may be blunted because for now, no new environmental studies can be initiated. These environmental studies generate information that is critical in order to comply with the National Environmental Policy Act and other environmental laws that protect our health and environment. 
Visit EcoWatch's HEALTH page for more related news on this topic.
———

EcoWatch Daily Newsletter
By Anita Desikan
The Trump administration is routinely undermining your ability — and mine, and everyone else's in this country — to exercise our democratic rights to provide input on the administration's proposed actions through the public comment process. Public comments are just what they sound like: an opportunity for anyone in the public, both individuals and organizations, to submit a comment on a proposed rule that federal agencies are required by law to read and take into account. Public comments can raise the profile of an issue, can help amplify the voices of affected communities, and can show policymakers whether a proposal has broad support or is wildly unpopular.
Alena Gamm / EyeEm / Getty Images
Picture this: a world where chocolate is as rare as gold. No more five-dollar bags of candy on Halloween. No more boxes of truffles on Valentine's day. No more roasting s'mores by the campfire. No more hot chocolate on a cold winter's day.
Who wants to live in a world like that?
Fabian Krause / EyeEm / Getty Images
Water protectors of all persuasions gathered in talking circles at Borderland Ranch in Pe'Sla, the heart of the sacred Black Hills, during the first Sovereign Sisters Gathering. At the center are Cheryl Angel in red and white and on her left, Lyla June. Tracy Barnett
By Tracy L. Barnett
Sources reviewed this article for accuracy.
For Sicangu Lakota water protector Cheryl Angel, Standing Rock helped her define what she stands against: an economy rooted in extraction of resources and exploitation of people and planet. It wasn't until she'd had some distance that the vision of what she stands for came into focus.
Hedges, 2019 © Hugh Hayden. All photos courtesy of Lisson Gallery
By Patrick Rogers
"I'm really into trees," said the sculptor Hugh Hayden. "I'm drawn to plants."
BruceBlock / iStock / Getty Images
Thanks to their high concentration of powerful plant compounds, foods with a natural purple hue offer a wide array of health benefits.