This website uses cookies to ensure you get the best experience while browsing it. By clicking 'Got It' you're accepting these terms.
3 Threats to Our Health and Environment on Day 7 of Government Shutdown
Oct. 07, 2013 10:02AM EST
Business
"Some people claim that there's a woman to blame
But I know it's my own damn fault." - Jimmy Buffet, Margaritaville
Politicians in Washington keep trying to blame the other guy for the government shutdown, now entering its seventh day. Like Jimmy, they should own up and acknowledge it's their own damn fault, and they should end it before they cause any more harm to our economy, our health and our environment. In the name of not having a budget, we're wasting money to bring back research ships from important missions at sea. Small towns with recreation-based economies continue to bleed. And progress is stalled in bringing to reality our clean-energy future.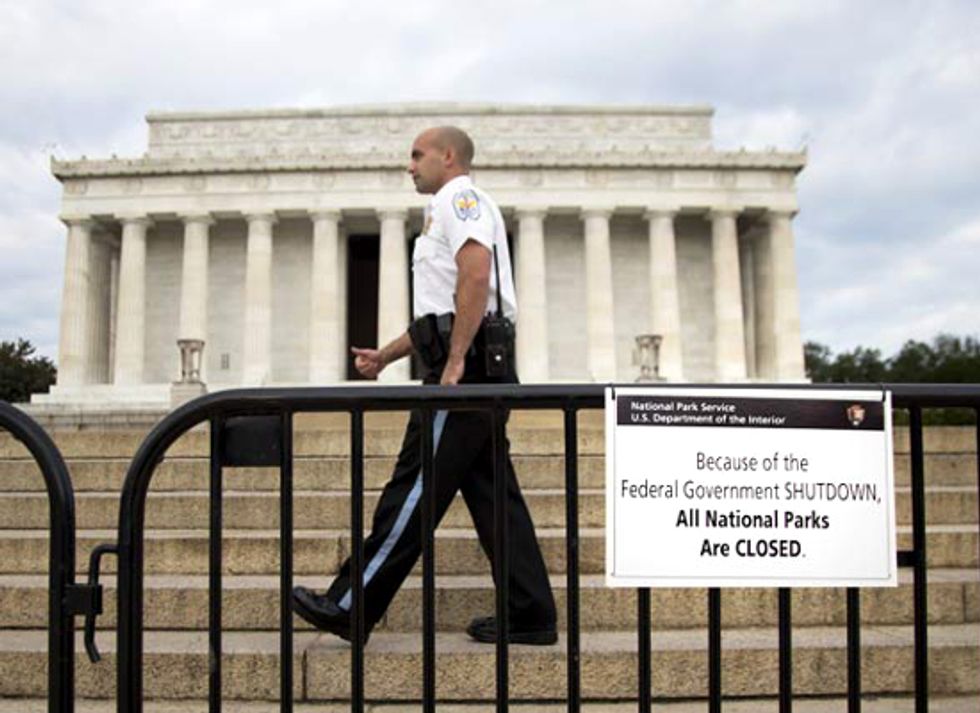 It's time to stop the Margaritaville-like wasting away there in the Capitol, and get down to the business of putting the American government back in business.
Heaving to: A Costly Return to Port for NOAA Ships
Many fisheries laboratories at the National Oceanic and Atmospheric Administration (NOAA) are closed, except a few that must be open for activities such as keeping animals alive. In a land-based lab, at least you just have to lock the door—sea-borne research ships may be forced to turn around and come home.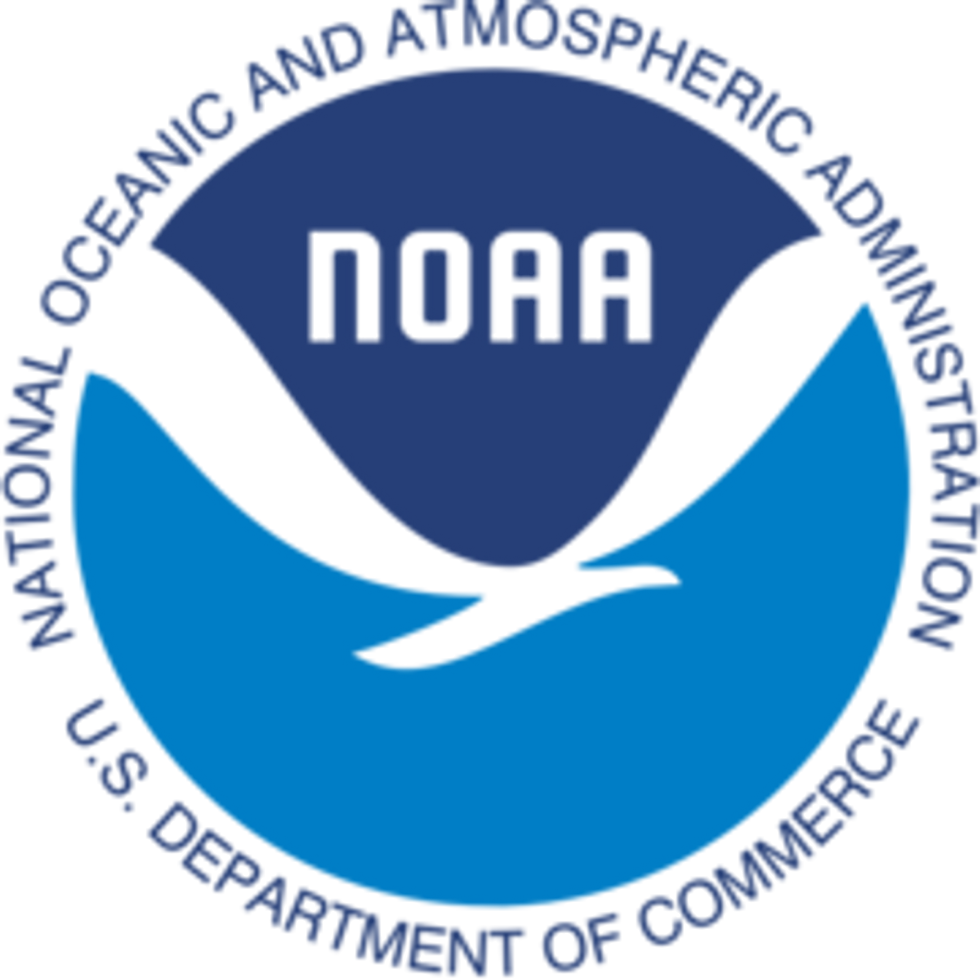 "If the shutdown lasts longer than 24 hours, government-owned research vessels may have to return to port, wasting significant time and money when they have to be redeployed," the American Geophysical Union said last week.
Apparently that's already happening: according to Crosscut, a Seattle-based online newspaper, the research ship Oscar Dyson has been called back to its port on Kodiak Island from the Gulf of Alaska, where it was supposed to pick up research buoys, which would be destroyed by storms if they aren't picked up by winter. Other NOAA ships were also reportedly ordered to head to port.
A One-Two Punch From Nature and Congress
For the Yosemite National Park gateway town of Groveland, CA, the shutdown has been a man-made disaster on top of a natural one. In August and September, the devastating Rim Fire, one of the worst wildfires in California history, blanketed the skies with thick smoke. The giant blaze, which burned into remote parts of the park itself but did not reach the town, devastated the tourist trade, the lifeblood of the small community, during the height of the season. Now with the fire nearly all contained, Groveland was hoping to recoup some of the lost business this month. But with hikers, campers, birders, photographers and others now barred for the indeterminate length of the shutdown from visiting the spectacular Yosemite Valley, those hopes are fading further every day.
Offshore Renewable Energy Projects Grind to a Halt
The Bureau of Ocean Energy Management (BOEM) manages the development of offshore energy on the U.S. Outer Continental Shelf (OCS). However during this shutdown, offshore renewable energy activities, including leasing federal land for offshore wind projects and management of environmental assessments, have stopped. This will mean at least some delay, depending on how long the shutdown lasts, in the development of the kind of carbon-free energy sources we'll need to help bring an end to climate chaos caused by carbon pollution. BOEM this year has been auctioning off leases for wind and other renewables in the OCS off the East Coast. That momentum may be blunted because for now, no new environmental studies can be initiated. These environmental studies generate information that is critical in order to comply with the National Environmental Policy Act and other environmental laws that protect our health and environment. 
Visit EcoWatch's HEALTH page for more related news on this topic.
———

EcoWatch Daily Newsletter
The Visible Infrared Imaging Radiometer Suite on the Suomi NPP satellite acquired this image of forest fire smoke hovering over North America on Aug. 15, 2018. NASA Earth Observatory
New York City isn't known for having the cleanest air, but researchers traced recent air pollution spikes there to two surprising sources — fires hundreds of miles away in Canada and the southeastern U.S.
If temperatures continue to rise, the world is at risk from global
sea-level rise
, which will flood many coastal cities as seen above in Bangladesh. NurPhoto / Contributor / Getty Images
The mounting climate emergency may spur the next global financial crisis and the world's central banks are woefully ill equipped to handle the consequences, according to a new book-length report by the Bank for International Settlements (BIS), as S&P Global reported. Located in Basel, Switzerland, the BIS is an umbrella organization for the world's central banks.
Two ice fishers with a truck cut a hole in the ice near an ice fishing hut on frozen Lake Winnebago.
Richard Hamilton Smith / Corbis NX / Getty Images
By Susan Cosier
Come February in Wisconsin, almost everything will be covered in ice and snow. In little shanties on frozen Lake Winnebago, a 30-by-13-mile lake in the eastern part of the state, fishers will keep watch over rectangular holes cut into the ice with a chainsaw. When they spot a fin passing below, they'll jab their spears down deep. The lucky ones will earn themselves a lake sturgeon, a species that has prowled the earth's waters for more than 150 million years.
Fresno, California, seen above, is receiving $66 million for walking trails, sidewalks, bike lanes, and more. DenisTangneyJr / iStock / Getty Images
Grecia Elenes grew up in Fresno, California. She says some parts of the city have been neglected for decades. When she moved back after college she realized nothing has changed.
People are seen embracing at Numeralla Rural Fire Brigade near the scene of a water tanker plane crash on Jan. 23 in Cooma, Australia. Three American firefighters have have died after their C-130 water tanker plane crashed while battling a bushfire near Cooma in southern NSW this afternoon. Jenny Evans / Getty Images
Three U.S. firefighters gave their lives battling Australia's historic wildfires Thursday when their airborne water tanker crashed.