3 Reasons Why Rand Paul Is Dead Wrong on Climate Change
Nov. 13, 2015 11:17AM EST
Climate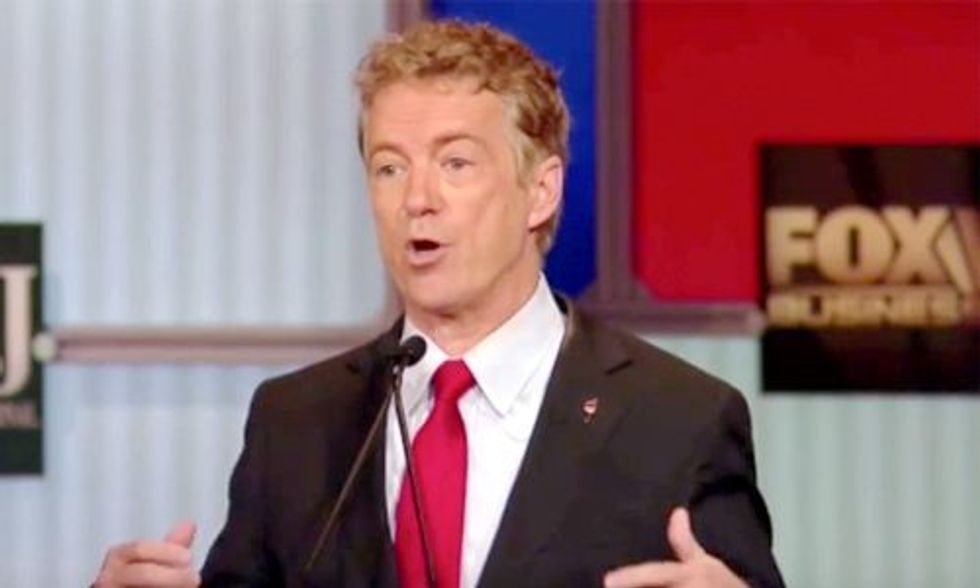 Kentucky senator and GOP presidential candidate Rand Paul was once considered a moderate among his contemporaries in the Senate when it came to climate change. In January, he was one of only 15 Republican senators to vote in favor of an amendment, which said "climate change is real, and human activity significantly contributes to climate change."
Paul also told Bill Maher last year that "he's not against some regulations, such as on carbon emissions and clean water." However, once confirmed as GOP presidential candidate, Paul seems to have altered his climate change stance. In a field rife with climate denial, only two Republican candidates have spoken out about the need for climate action: South Carolina Sen. Lindsey Graham and former New York Gov. George Pataki.
At Tuesday's GOP primary debate in Milwaukee, Paul said the first thing he would do as president is repeal the Clean Power Plan. President Obama "has devastated my state," said Paul. "I say President Obama is not only destroying Kentucky, he's destroying the Democratic party down there because nobody wants to associate with him." However, according to Environmental Defense Fund, the Clean Power Plan "reduce[s] carbon emissions from power plant smokestacks—and by doing so it also creates new opportunities to continue development of the strong, vibrant clean energy economy that is creating prosperity."
He used a common climate denier argument: "While I do think man may have a role in our climate, I think nature also has a role." He added that the planet is 4.5 billion years old and has gone through many geologic eras with dramatic temperature changes, though this argument has been debunked again and again.
He argued that environmental regulations stymies economic growth. However, a new report from NextGen Climate America found that investing in renewable energy will create millions of jobs, increase GDP and raise household incomes. Meanwhile, the World Bank warns that left unchecked, global warming could push 100 million people into extreme poverty by 2030.
Watch Rand Paul's remarks here:
YOU MIGHT ALSO LIKE
Jon Stewart: 'Are We Really Doing This Donald Trump Thing?'
EcoWatch Daily Newsletter
Recent Stories from EcoWatch