This website uses cookies to ensure you get the best experience while browsing it. By clicking 'Got It' you're accepting these terms.


The best of EcoWatch, right in your inbox. Sign up for our email newsletter!
3 New Years Resolutions That Will End the World's Dependency on Fossil Fuels
Dec. 31, 2015 08:52AM EST
Climate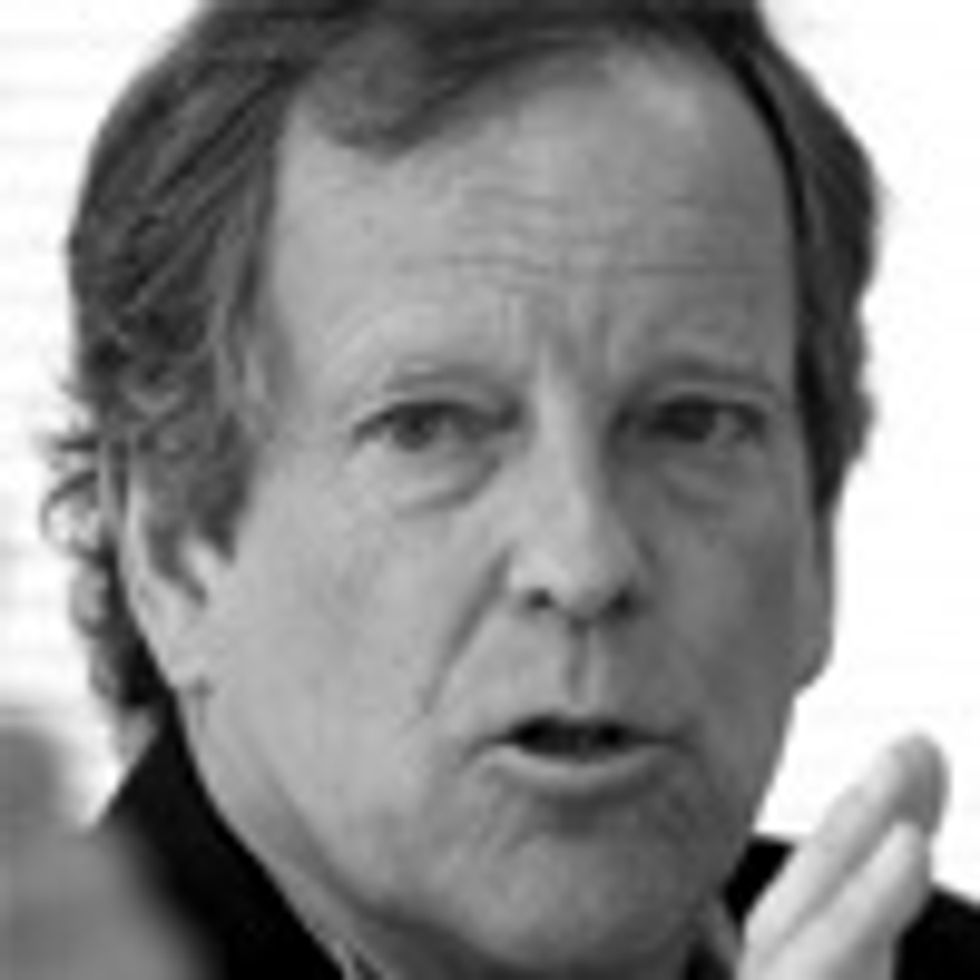 1. Take Delivery: Accelerate pre-2020 Compliance with Emission Reduction Pledges
The Paris accord—by contrast with Rio and Kyoto—was a bottom-up exercise in open-source diplomacy. National governments largely were significantly influenced by the leadership of cities, the private sector and community and civic organizations.
But it was still nations that agreed to the text. And the text, as massive commentary has groaned and complained, is not binding. (Neither, in any meaningful sense, were Rio and Kyoto. The U.S. violated Rio which it ratified, and Canada walked from Kyoto. No traffic tickets were issued).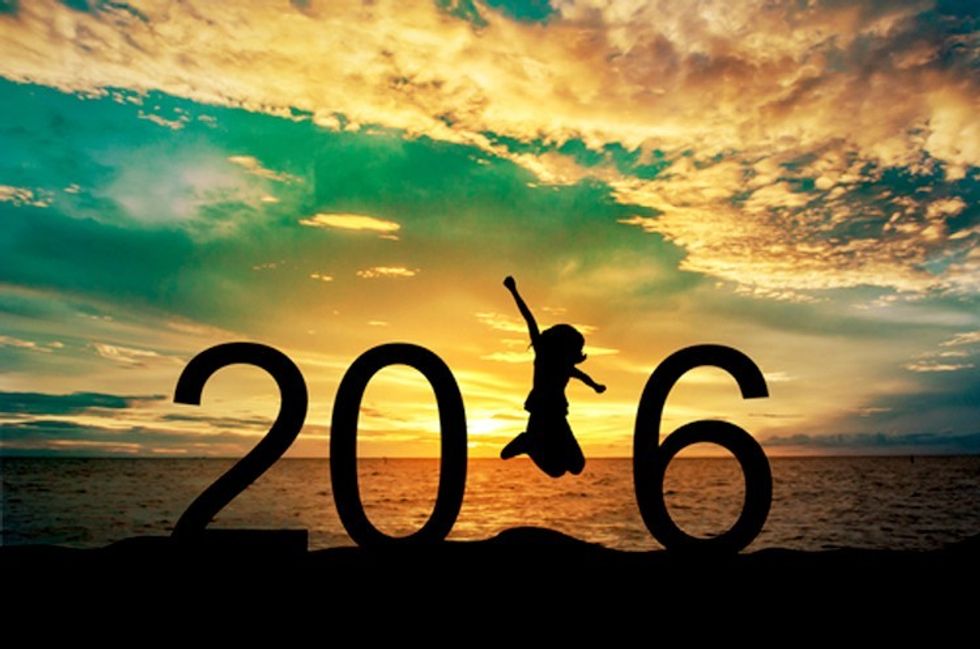 Photo credit: Shutterstock
But the essence of Paris is the belief that nations want to carry out their emission reduction, clean energy and ecosystem protection pledges, because it is in their self-interest. But wanting to accelerate low-carbon development and getting it done are two different things—and the biggest challenge for the climate movement is to dramatically speed up successful implementation of the Paris commitments made by almost 200 nations.
There's good news. The Chinese government, with the world's biggest emissions, just announced that it will stop permitting new coal mines. The nation will also increase its wind and solar capacity by 21 percent.
And bad. Both Tanzania and Bangladesh are poised to increase their reliance on coal, although both have huge renewables potentials, because the international financing mechanisms to launch a renewables revolution like China's are not in place, and seem to have a very low priority among the world's finance ministries.
Worse, the U.S. has not yet taken essential steps to meets its 26-28 percent emission reduction target. While the Obama Administration has moved aggressively to cut carbon emissions from utilities, and improve efficiency of cars and trucks, three of the key pillars of its Paris pledge remain in limbo:
In Paris, the White House committed to cut methane emissions from the oil and gas sector by 40 percent. But so far it has not ordered the U.S. Environmental Protection Agency to regulate these emissions from existing sources, leaving it to the demonstrably inadequate regulatory systems of the various states. If this loophole is not closed, the U.S. will not meet the methane target—or its Paris pledge.
President Obama has also promised—and nagged his fellow world leaders—to eliminate subsidies of fossil fuels. Yet the U.S. remains one of the biggest offenders. U.S. tax subsidies for the oil industry are, it is true, in the hands of Congress, and Obama can't unilaterally repeal them. But he just agreed to permit oil exports, a huge favor to the U.S. industry, without insisting on ending the subsidies as part of the deal. And coal industry subsidies are largely controlled by the Department of the Interior, which could eliminate most of them by simply reforming the procedures by which it leases and collects royalties on coal mined on public land.
Focused, energetic efforts to make sure that the pledges made in Paris are redeemed between now and 2020 are the key to what happens in terms of the essential acceleration of climate progress after 2020. And since the pledges made in Paris will be redeemed in homes and factories and offices and cities around the world, by planning departments, utility regulators, pollution control agencies, purchasing departments, and a host of other businesses, agencies and institutions, this is a perfect bottom up opportunity to build a climate movement locally around each country's solemn Paris promises.
2.  Follow the Money: Target the Fossil Industrial Complex
While reliance on clean energy has been accelerating globally, and will almost certainly continue to flower, the grim reality in the year leading up to the Paris Accord, the world economy burned 5.5 billion tons of coal, only slightly below the record set in 2013. And demand for oil rose to an all time high of 94 million barrels a day. Progress at cutting use of coal and oil is painfully slow.
But now that low carbon energy is, at the margin, competitive with fossil fuels, and headed towards a robust price advantage, it is the politics, not the economics, that keeps carbon ruling the roost. The politics of maintaining subsidies, protecting monopolies and choking off clean energy are the biggest threat to climate progress. This politics is not leveraged by the existence of oil and coal in the ground—but by the entrenched power of the fossil industrial complex, companies that produce, market or provide supply chain resources to fossil fuel consumption. Take down the companies, and the politics becomes vastly easier for emission reductions.
And here, the vulnerabilities look spectacularly different than they did a year ago. Paris itself, of course, was Big Carbon's deepest defeat. But it was signaled by events like the rejection of the Keystone XL pipeline, the Alberta Accords setting a permanent limit on carbon emissions from the tar sands, the announcement of the 200th retirement from the once invincible U.S. coal power fleet, and Shell's withdrawal from explorations in the Chukchi Sea.
Most spectacular perhaps was the collapse of the global coal industry, with dozens of companies going into bankruptcy and their combined market value in the U.S. falling by more than 90 percent. The economics and stock value of private oil companies hasn't fallen as far or as fast, but the industry has been forced to slash expenditures on new exploration, and cut payroll. Smaller, independent oil and gas companies in Canada in particular have been forced into or close to bankruptcy. Even the mightiest of the mighty, Saudi Arabia, had to double the cost it charged its own citizens for oil and is running enormous deficits.
Global coal prices are down more than 50 percent since 2011, and oil has fallen even faster, down more than half since 2014. These prices don't stop the world from burning these fuels—in the short term they encourage it. But they dry up the pool of exorbitant profits that made oil and coal global economic and political juggernauts. The Alberta Accords are the best example—it was the combination of low global oil prices and environmental campaign success in denying the Tar Sands producers pipeline access they needed to cut costs that forced the Canadian oil industry to negotiate with the Government—and that combination can be a model for climate campaigners.
Go after the money, not the carbon.
3. Cheap is Good: Relish our Role as the "low priced spread"
U.S. butter producers used to mock margarine as "the low priced spread." Margarine still stole most of butter's market. Renewable energy is rapidly becoming the low-price spread—but neither the media (nor climate campaigners) yet understand how to talk about it—we continue to see polls asking "how much more" would the public pay for clean energy, when it will cost less than continuing dependence on fossil fuels.
This is not yet true in every use or every location—but renewable energy and alternative vehicles get cheaper the more of them we make and use. Oil and coal get more expensive the more of them we burn. So we can be confident that clean energy wins the affordability race—but we haven't yet figured out how to educate the public, media and policy makers about how to take advantage of that opportunity. We're not even really comfortable ourselves saying it.
That's for my next blog.
YOU MIGHT ALSO LIKE
5 Reasons 2015 Was One of the Most Important Years in Decades
Mark Ruffalo: The Renewable Energy Race Is On
Renewable Energy Soars in 2015
World's First Off-Grid EcoCapsule Runs Entirely on Renewable Energy
EcoWatch Daily Newsletter
BLM drill seeders work to restore native grasses after wildfire on the Bowden Hills Wilderness Study Area in southeast Oregon, Dec. 14, 2018. Marcus Johnson / BLM / CC BY 2.0
By Tara Lohan
In 2017 the Thomas fire raged through 281,893 acres in Ventura and Santa Barbara counties, California, leaving in its wake a blackened expanse of land, burned vegetation, and more than 1,000 destroyed buildings.
Brogues Cozens-Mcneelance / EyeEm / Getty Images
Fruit juice is generally perceived as healthy and far superior to sugary soda.
Pexels
By Danielle Nierenberg and Katherine Walla
As the holiday season ramps up for many across the world, Food Tank is highlighting 15 children's books that will introduce young eaters, growers and innovators to the world of food and agriculture. Authors and organizations are working to show children the importance — and fun — of eating healthy, nutritious and delicious food, growing their own produce, and giving food to others in need.
Pixabay
Purple cabbage, also referred to as red cabbage, belongs to the Brassica genus of plants. This group includes nutrient-dense vegetables, such as broccoli, Brussels sprouts, and kale.
Pexels
By Lauren Wolahan
For the first time ever, the UN is building out a roadmap for curbing carbon pollution from agriculture. To take part in that process, a coalition of U.S. farmers traveled to the UN climate conference in Madrid, Spain this month to make the case for the role that large-scale farming operations, long criticized for their outsized emissions, can play in addressing climate change.