This website uses cookies to ensure you get the best experience while browsing it. By clicking 'Got It' you're accepting these terms.
What you put in your mug each morning may have an impact on your lifespan. No, we're not talking prune juice or some tasteless veggie concoction. These are common beverages that many people drink every morning (or afternoon). Drink these in moderation and you may just outlive the insurance table stats.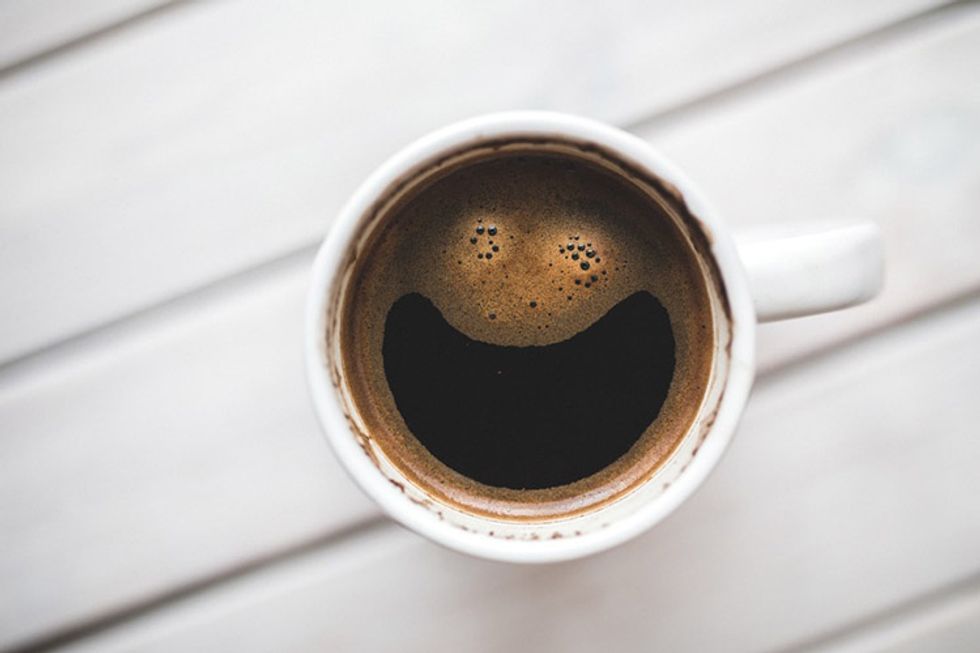 1. Tea
Research published in the Annals of Epidemiology suggests that green tea lowers the risk of heart disease and premature death. The study, conducted by Japan's National Cancer Center, found that subjects in the study who drank five cups a day or more had the lowest risk of death from heart disease, stroke and respiratory diseases.
A separate study reported in News-Medical.net suggested that drinking tea reduces non-cardiovascular mortality by 24 percent compared to the control group. The study included 131,401 people aged 18 to 95 years. The antioxidants in tea may provide "survival benefits," according to the researchers. Which tea is best? Care2 has profiled the many health benefits in green tea, matcha tea and hibiscus, but pick whichever tea you enjoy drinking the most.
2. Coffee
A study outlined in a recent Harvard Health Blog revealed that people who drank a moderate amount of coffee lived longer. The blog notes that scientists at the Harvard T.H. Chan School of Public Health examined data from three ongoing studies involving almost 300,000 men and women for up to 30 years. Their results, recently published in the journal Circulation, found that moderate coffee consumption was linked with a lower risk of overall mortality, as well as a lower risk of death from heart and neurological diseases.
Coffee contains many compounds like antioxidants that protect the human body from oxidation, which involves free radicals that damage molecules in the body. Oxidation is considered to be one among the mechanisms behind the aging process to open the door for common diseases like cancer and heart disease. Coffee is one of the major sources of antioxidants in the Western diet, outranking many fruits and vegetables.
3. Water
Not a tea or coffee lover? That's ok! Grab a glass of water each morning and squeeze in some lemon if you can. The body of the average adult is nearly 75 percent water. Your body needs water to keep your blood flowing easily, your kidneys to function and your digestive system to work properly. Scientists at Loma Linda University found that drinking five 8-ounce glasses of water a day was linked to a significantly lower risk of fatal heart attack than drinking two glasses or less every day.
In a recent HeartMD article, Dr. Stephen Sinatra noted the many benefits of water, including those of longevity by preventing heart disease. Most people simply don't drink enough water every day. They sate their thirst with highly sugared drinks, energy drinks or high fructose juice drinks. When your body fails to get enough water, it starts to conserve water by limiting urine output and drawing water from non-vital areas of the body. This accelerates the aging process.
YOU MIGHT ALSO LIKE
3 Super Greens You Haven't Tried Yet, But Should
10 Ways to Prevent or Reverse Heart Disease Without Taking Drugs
12 Best Foods to Eat in the Morning
EcoWatch Daily Newsletter
A volcano erupts on New Zealand's Whakaari/White Island on Dec. 9, 2019.
Michael Schade / Twitter
A powerful volcano on Monday rocked an uninhabited island frequented by tourists about 30 miles off New Zealand's coast. Authorities have confirmed that five people died. They expect that number to rise as some are missing and police officials issued a statement that flights around the islands revealed "no signs of life had been seen at any point,", as The Guardian reported.
Guardians of the Forest monitor passersby entering Juracal Village in Araribóia Indigenous Reserve, Maranhão, Brazil on Aug. 8, 2015. Bonnie Jo Mount / The Washington Post via Getty Images
Two indigenous leaders were killed in a drive-by shooting in Northeast Brazil Saturday, and two others were injured.
Human activity is smothering the ocean, the largest study of its kind has found, and it poses a major threat to marine life.
Pexels
Up to 20% of people may have a food addiction or exhibit addictive-like eating behavior.
Spiced hot chocolate. Lilechka75 / iStock / Getty Images
Food is the cornerstone of the holiday season. It brings friends and family together to share memories, cultural traditions, and great flavors.