This website uses cookies to ensure you get the best experience while browsing it. By clicking 'Got It' you're accepting these terms.
3 Islands Lead the Way By Going 100% Renewable Energy
Dec. 06, 2013 09:16AM EST
Business
By Jeremy Gottlieb
100% renewable energy to some may sound like nothing more than a pipe dream, but in reality, it already exists. As giant countries like China, North America and India continue to pump out never ending streams of greenhouse gas emissions into the atmosphere, small, low-elevation islands are at risk of serious damage from rising sea levels and more intense and frequent storms. But some islands refuse to surrender and are doing everything in their capacity to do their part, even if that means overhauling their electricity grid as a means to achieve 100% clean, renewable energy. Of course this transition does not only contribute towards a healthier planet, but also a lower fuel bill for the islands as it is expensive to purchase and receive diesel and other fuels by sea or air.
Tokelau
You may not have heard of the small island of Tokelau before, but its 1,500 inhabitants live on three atolls in the South Pacific where the maximum height above sea level is less than 17 feet. At the Durban Climate Conference in 2011, the Head of the Government of Tokelau, Foua Toloa, declared that his nation would be powered completely by renewable energy by 2012. By October of that year, Tokelau had fulfilled its goal.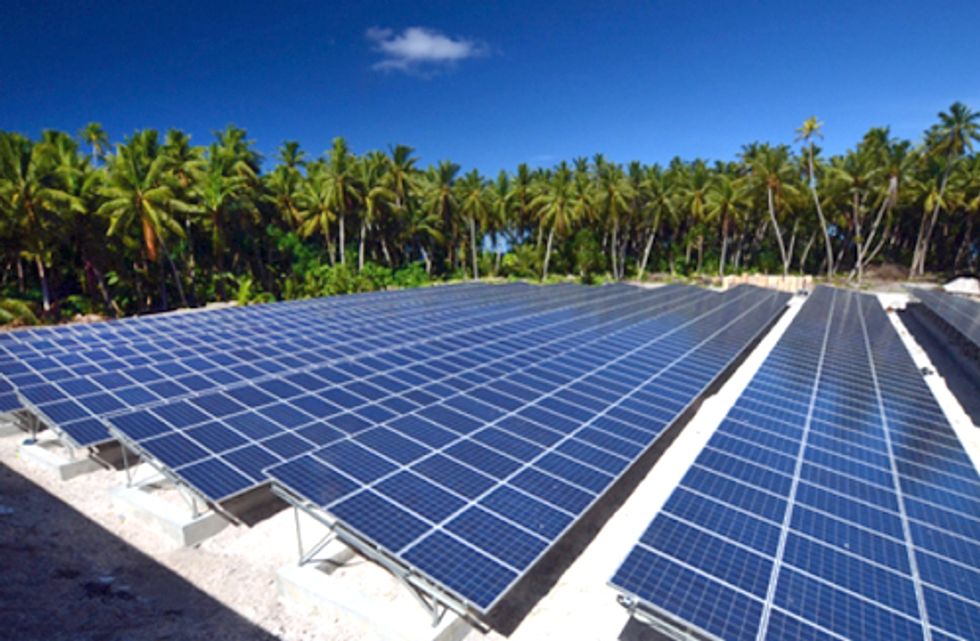 Prior to the 2012 conversion to clean energy, the island was dependent on three diesel-powered generators (one on each atoll) that burned 200 liters of fuel a day and cost the country nearly $800,000 on an annual basis. Furthermore, Tokelauans only had access to electricity between 15-18 hours each day, hardly the recipe for progress and growth. Now, with their solar panels and batteries for storage when the sun isn't shining, Tokelau can now produce 150% of its electrical need. Not only are carbon emissions and costs reduced, but energy is more accessible than ever before.
El Hierro
El Hierro is an island at the western edge of Spain's Canary Islands that has forsaken fossil fuels in favor of the plentiful renewable energy sources that bless the island. With a dormant volcano, strong breezes and abundant sunshine to draw from, El Hierro uses water, wind and fire to power itself to self-sufficiency. Much larger than Tokelau, the island has more than 10,000 residents and formerly emitted some 18,200 tons of carbon dioxide each year. That is however, until El Hierro built wind turbines, photovoltaic  panels and hydroelectric sources to replace the need of polluting energy generation.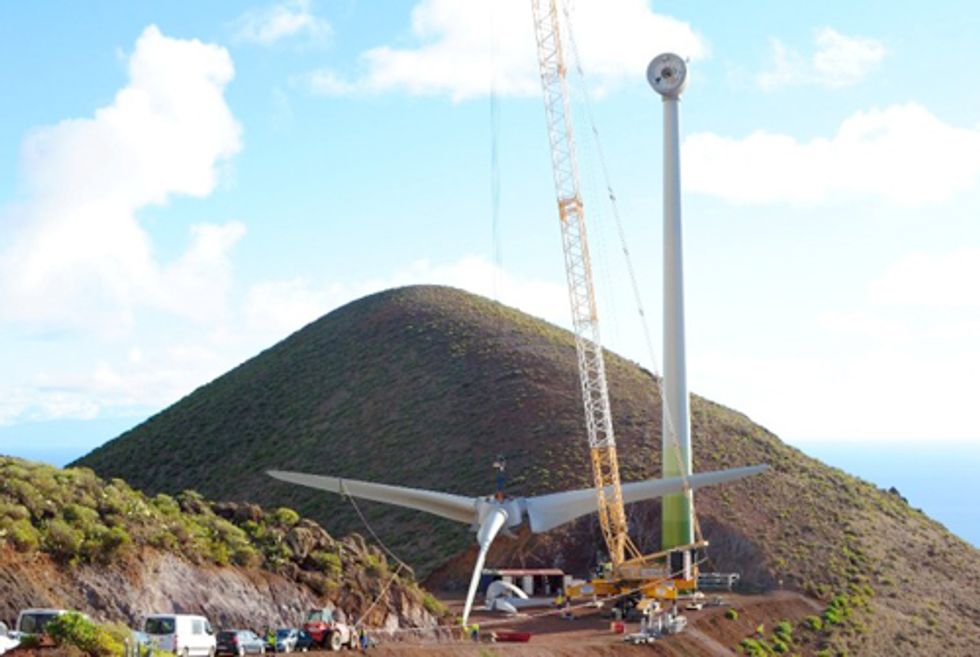 Samsø
The Danish island of Samsø was actually the first island in the world to become completely powered by renewable energy. In 1997, the island won a government sponsored competition to become a model renewable energy community and since then has added 21 wind turbines to fulfill the electricity needs of the approximately 4,000 residents. Of the 21 turbines that belong to the island twice the size of Manhattan, residents own a share in 20 of them. Soren Hermansen, one of the leading proponents of wind power in the area, addressed the critique that wind turbines are unsightly or noisy with the response, "If you own a share in a wind turbine it looks better, it sounds better. It sounds like money in the bank." It's difficult to argue with that.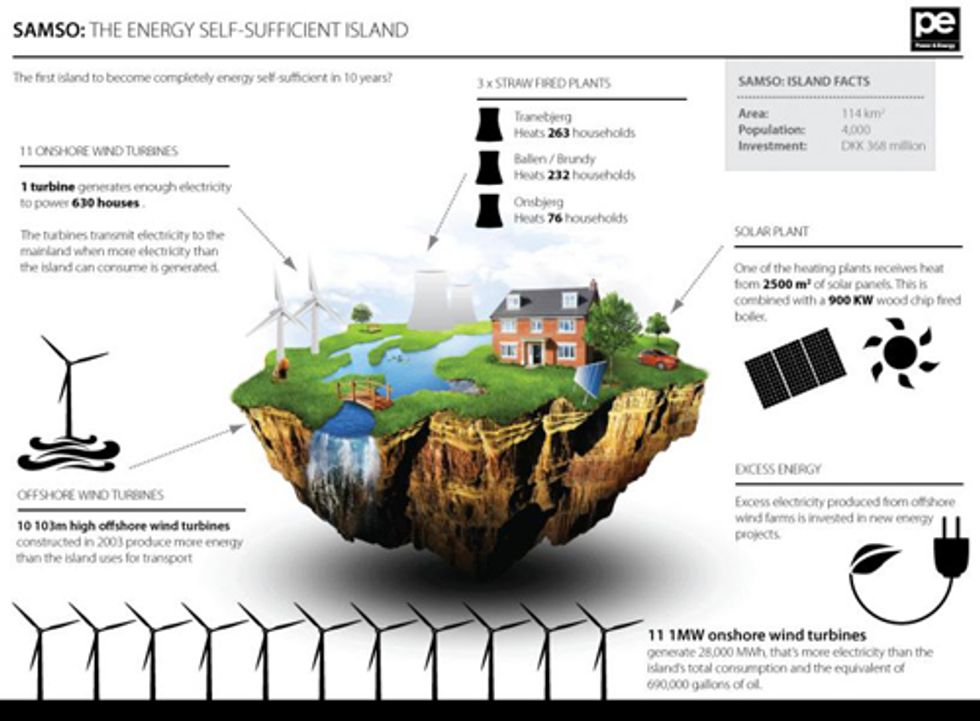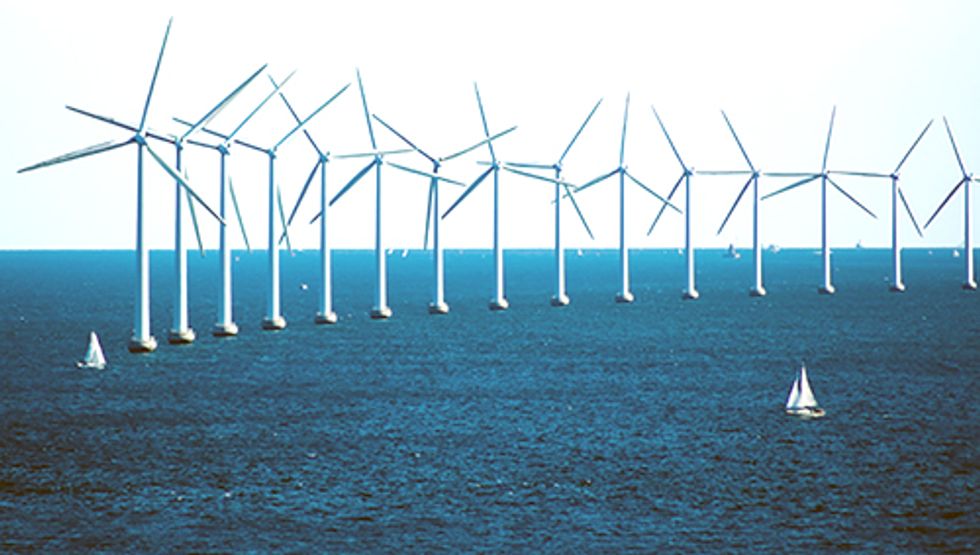 Transitioning to a 100% clean energy world is not only possible, it is inevitable. As Mr. Hermansen said, giving people a stake in creating clean energy will help accelerate its advancement. At Mosaic, we agree—the fastest way to grow the clean energy economy is to enable the most people to benefit from it. And our platform is making that possible. Thousands of people across the country are already earning 4-7% returns from 100% clean energy. We invite you to join us.
Jeremy is a Fellow at Mosaic, a company connecting investors to high quality solar project.
EcoWatch Daily Newsletter
The Ernest N. Morial Convention Center in New Orleans, Louisiana has been converted to a 1,000-bed field hospital for coronavirus patients to alleviate stress on local hospitals. Chris Graythen / Getty Images
An area in Louisiana whose predominantly black and brown residents are hard-hit by health problems from industry overdevelopment is experiencing one of the highest death rates from coronavirus of any county in the United States.
A woman lies in bed with the flu. marka/Universal Images Group via Getty Images
A central player in the fight against the novel coronavirus is our immune system. It protects us against the invader and can even be helpful for its therapy. But sometimes it can turn against us.
Several flower species, including the orchid, can recover quickly from severe injury, scientists have found. cunfek / iStock / Getty Images Plus
Calling someone a delicate flower may not sting like it used to, according to new research. Scientists have found that many delicate flowers are actually remarkably hearty and able to bounce back from severe injury.
A Boeing 727 flies over approach lights with a trail of black-smoke from the engines on April 9, 2018. aviation-images.com / Universal Images Group via Getty Images
With global air travel at a near standstill, the airline industry is looking to rewrite the rules it agreed to tackle global emissions. The Guardian reports that the airline is billing it as a matter of survival, while environmental activists are accusing the industry of trying to dodge their obligations.
A National Guard member works on election day at a polling location on April 7, 2020 in Madison, Wisconsin. Andy Manis / Getty Images.
ByJulia Baumel
The outbreak of COVID-19 across the U.S. has touched every facet of our society, and our democracy has been no exception.