This website uses cookies to ensure you get the best experience while browsing it. By clicking 'Got It' you're accepting these terms.
Sometimes, simple is just better. Imagine a Sunday relaxing at home instead of brunching at the trendiest restaurant in town. Or how a bowl of fresh-made pasta with quick pesto might hit the spot in a way lobster raviolis with truffle butter gastrique just never will.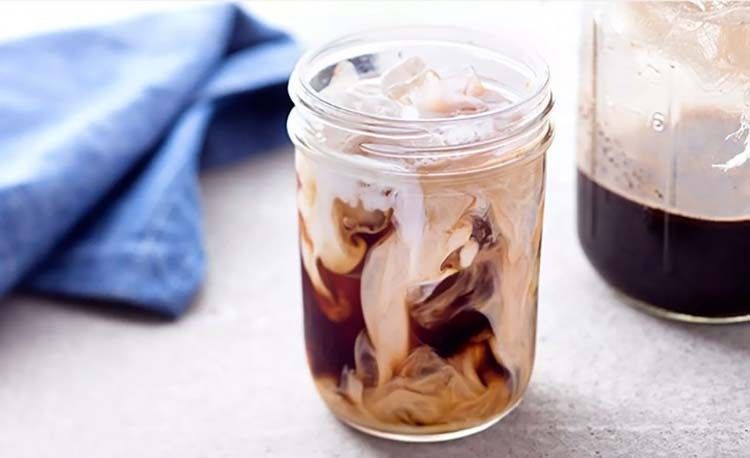 Similarly, coffee doesn't always need the skinny vanilla syrup, crushed ice or fancy Italian name. Sometimes, it doesn't even need to be hot. Enter cold brew, the smoothest-drinking cup of joe you've ever tasted.
One of the best parts about cold brew is how easy it is to make. And though it might cost you upwards of $5 at an artisanal coffee shop, making a batch at home costs just pennies per cup.
Here's what you'll need:
1 cup coarse-ground coffee beans
A large container (like a Mason jar or bowl) or French press
Cheesecloth (if using a container)
Fine mesh sieve (if using a container)
For the serious caffeine-heads out there—you can make a bigger batch by upping the amounts of both coffee grounds and water. Just stick to a 1:5 ratio.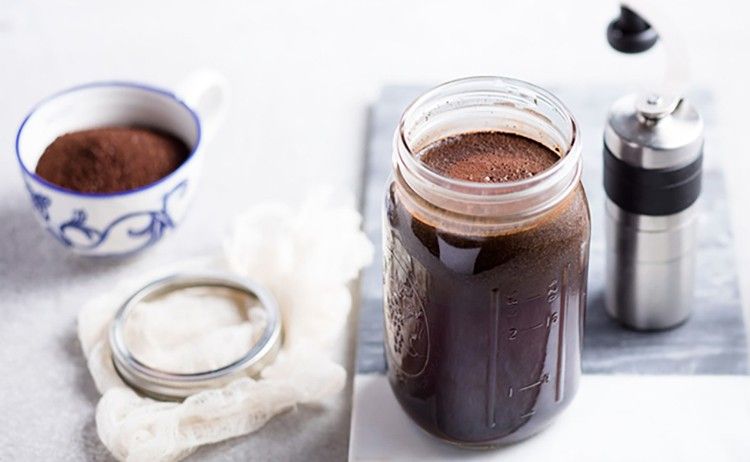 Step 1: Soak
Combine coffee and water in a large container or the bottom of a French press. Stir the liquid gently to moisten all the grounds evenly. If using a French press, place the top on but don't push down the plunger. If you're using any other container or jar, cover the top with a cheesecloth. Then let the concoction "brew" for 12 to 20 hours at room temperature.
Fun fact: cold brew coffee is much less acidic than regular—some sources say up to 67 percent!—making it more gentle on both the stomach and teeth. Some baristas also claim that its milder pH gives cold brew a sweeter taste and more complex overall flavor. But the magic only happens through a long, cool extraction, so leave the coffee be!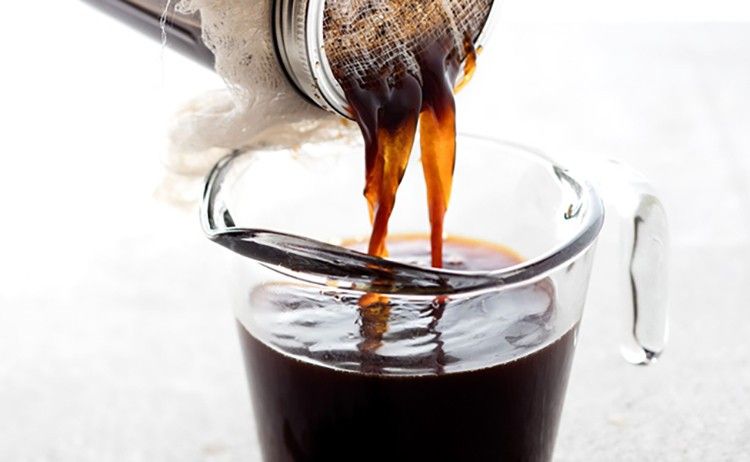 Step 2: Strain
After patiently waiting for your brew to, well, brew, separate the concentrate from the grounds. If you're using a French press, press down the plunger and you're done.
Otherwise, place a fine mesh sieve over a big pitcher, jar or bowl. Remove the cheesecloth from the top of your container and line the sieve with it. Slowly and carefully pour the coffee grounds and water through the cheesecloth and sieve. When all the coffee has filtered through, discard the solids and cheesecloth.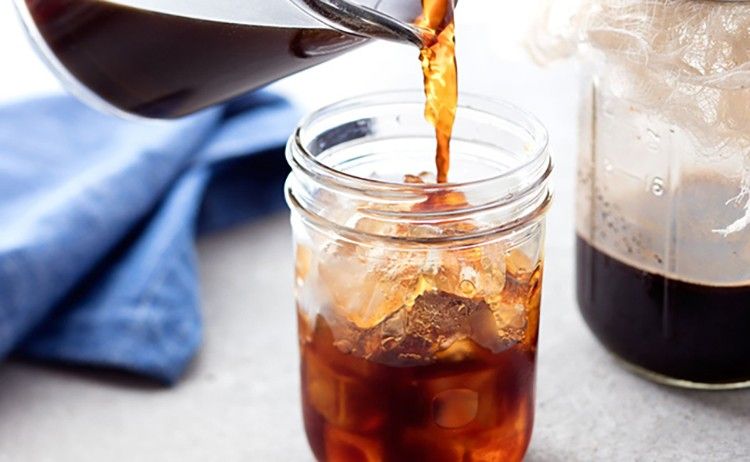 Step 3: Serve
The resulting concentrate will come out pretty strong—so dilute it at a 1:1 ratio for best results, with water, half-and-half or almond milk. (Or don't. We won't judge). Then enjoy! The concentrate can be stored, covered, in the fridge for up to two weeks.
See ya never, watered-down iced coffee! Bonus tip: Make ice cubes out of the concentrate for even more caffeine.
Written by Annalise Mantz. Reposted with permission from Thrive Market.
YOU MIGHT ALSO LIKE
6 Ways Lemons Contribute to a Healthy Diet
5 Ways Eating Processed Foods Messes with Your Body
EcoWatch Daily Newsletter
Colombia rainforest. Marcel Oosterwijk / CC BY-SA 2.0
Many of us think of the Amazon as an untouched wilderness, but people have been thriving in these diverse environments for millennia. Due to this long history, the knowledge that Indigenous and forest communities pass between generations about plants, animals and forest ecology is incredibly rich and detailed and easily dwarfs that of any expert.
picture-alliance / Newscom / R. Ben Ari
By Wesley Rahn
Plastic byproducts were found in 97 percent of blood and urine samples from 2,500 children tested between 2014 and 2017, according to a study by the German Environment Ministry and the Robert Koch Institute.

Pexels
Medically reviewed by Daniel Bubnis, MS, NASM-CPT, NASE Level II-CSS
Hot yoga has become a popular exercise in recent years. It offers many of the same benefits as traditional yoga, such as stress reduction, improved strength, and flexibility.
Lara Hata / iStock / Getty Images
By SaVanna Shoemaker, MS, RDN, LD
Rice is a staple in many people's diets. It's filling, inexpensive, and a great mild-tasting addition to flavorful dishes.
An image of the trans-alaskan oil pipeline that carries oil from the northern part of Alaska all the way to valdez. This shot is right near the arctic national wildlife refuge. kyletperry / iStock / Getty Images Plus
The Trump administration has initialized the final steps to open up nearly 1.6 million acres of the protected Alaskan National Wildlife Refuge to allow oil and gas drilling.
Kaboompics / Pexels
Tensions between lawmakers and several large manufacturing companies came to a head on Capitol Hill this week during a hearing on toxic fluorochemicals in U.S. drinking water.