3 Companies Say 'No' to GMO Arctic Apples
Wendy's, one of the nation's top restaurant chains, has confirmed the company does not plan to sell or use the Arctic apple. In the wake of widespread criticism of the U.S. Department of Agriculture's (USDA) recent approval of the first genetically engineered apple, the U.S. Food and Drug Administration (FDA) recently deemed the Arctic apple, owned by synthetic biology company Intrexon, safe for consumption, relying only on company data through a voluntary safety consultation. Like other genetically modified organisms (GMOs), the Arctic apple will not be required to be labeled as genetically engineered.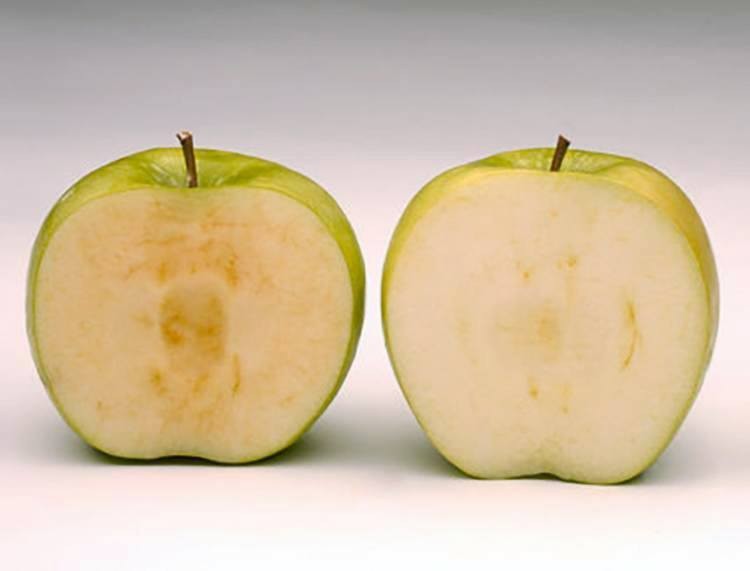 Wendy's, which sells apple slices in its kids' meals, confirmed in April via email to Friends of the Earth that it has no plans to sell Arctic apples. McDonald's and Gerber have also stated that they have no plans to source or sell this genetically engineered apple.
"Wendy's is wisely listening to its customers by joining other major food companies and apple growers in rejecting this unnecessary and risky genetically engineered apple," said Lisa Archer, food and technology program director at Friends of the Earth. "It's becoming increasingly clear that there is no demand for this new GMO."
Despite growing public demands for transparency and GMO labeling, large chemical and food companies continue to push for a Senate bill that correlates to to HR 1599, dubbed the Deny Americans the Right to Know (DARK) Act. This bill, recently approved in the House of Representatives, would preempt state and local authority to label and regulate genetically engineered food, allow food companies to make false "natural" claims about foods containing GMOs and codify the failed system of voluntary labeling of GMOs. A Senate Agriculture Committee hearing on GMO regulation has been scheduled for Oct. 21.
Consumer outcry over the USDA and FDA's approval led 10 environmental and consumer organizations to ask Burger King, Wendy's Company, Subway and Dunkin' Brands to refrain from selling the Arctic apple, which may pose numerous environmental, health and economic risks. Friends of the Earth, CREDO, Center for Food Safety, Food & Water Watch, Green America and Organic Consumers Association have gathered more than 266,000 petition signatures urging major fast food restaurants and food companies to not source GMO apples.
Major apple growing associations, including USApple and the Northwest Horticultural Council (representing Washington apple growers, who grow more than 60 percent of U.S. apples), have also opposed the GMO apple, some voicing concerns that potential cross-contamination may cause important export markets such as Europe and China to reject U.S. grown apples or require costly testing and certifications from farmers and exporter companies.
The GMO Arctic apple is genetically engineered via a new, virtually untested experimental technique called RNA interference—or RNAi—that many scientists are concerned may have negative, unintended impacts on human health and the environment. This technique was used to silence genes related to the production of enzymes that cause apples to brown when cut, a natural indicator of freshness. However, browning in apples can be prevented using lemon juice or other natural sources of vitamin C, making the genetically engineered apple unnecessary. In addition, a new certified organic, non-GMO, non-browning apple, the Opal apple, developed using traditional cross-breeding, is currently available at leading grocery retailers.
Scientists believe that the natural browning enzyme in apples may help to fight diseases and pests, meaning that farmers may have to increase their pesticide use on these new GMO apples. Conventional, non-GMO apples already carry some of the highest levels of toxic pesticide residues, many of them linked to hormone disruption, reproductive harm and ADHD. Scientists also worry that while Okanagan's RNAi process aims to silence four of the apple's genes, the process may be dangerously imprecise: targeted gene sequences are similar to other closely related genes, so the silencing process could unintentionally impact genes that affect other functions in the plant.
Okanagan Specialty Fruits, has also announced plans to introduce genetically engineered peaches, cherries and pears in the near future.
Another new GMO is also facing increasing market rejection. Due to a campaign by Friends of the Earth and allies, more than 60 retailers, including Target, Whole Foods, Trader Joe's, Safeway and Kroger, representing more than 9,000 grocery stores across the country, have made commitments to not sell AquaBounty's AquAdvantage GMO salmon, currently pending approval by the FDA.
"Wendy's commitment further demonstrates the growing market rejection of new GMOs in the pipeline for approval, such as GMO salmon," said Patty Lovera, associate director of Food & Water Watch.
"Consumers have spoken and Wendy's has listened," said Katherine Paul, associate director of the Organic Consumers Association. "What health-conscious consumers want are wholesome, pesticide-free, nutrient-dense apples--not cosmetically appealing apples created using a risky and untested technology and unleashed into the market without a label."
"Wendy's has done the right thing by committing to not sell genetically engineered apples. It is risky to allow these products to enter the food supply when impacts of the basic technology are so poorly understood," said Rebecca Spector, west coast director at Center for Food Safety. "But this one step isn't enough. All American consumers have the right to know how their food is produced and to ensure that right, we need proper labeling on all GE products."
YOU MIGHT ALSO LIKE
Inside the Nation's Largest Organic Vertical Farm
50 Powerful Sources of Plant-Based Protein
86 Food Products Contain Possible Cancer-Causing Additive
2.6 Billion Pounds of Monsanto's Glyphosate Sprayed on U.S. Farmland in Past Two Decades
Wikimedia Commons
By Stacy Malkan
Neil deGrasse Tyson has inspired millions of people to care about science and imagine themselves as participants in the scientific process. What a hopeful sign it is to see young girls wearing t-shirts emblazoned with the words, "Forget princess, I want to be an astrophysicist."
Keep reading...
Show less
www.youtube.com
By Andy Rowell
Any day now we will truly witness climate change in action. Within days at worst, maybe weeks at best, scientists predict that a huge section of the Larsen C ice shelf in Antarctica will break off into the ocean, in what is called a major "carving" event.
Keep reading...
Show less
www.youtube.com
President Trump visited Cedar Rapids, Iowa on June 21 to speak to a large crowd in the U.S. Cellular Center at a political rally organized by his campaign.
As Trevor Noah noted during The Daily Show episode last night (starts at 2:25), the real reason Trump has these rallies is to "get back in front of his loyal crowds and feed of their energy." Noah believes that "Trump supporters are so on board with their dude he can say anything and they'll come along for the ride."
Keep reading...
Show less
The Kamuthi solar plant in the southern Indian state of Tamil Nadu.
The rapid growth in renewable energy continues to put a dent in the demand for coal.
Coal India, the world's biggest coal mining company and producer of 82 percent of the country's coal, announced the closure of 37 mines that are financially "unviable."
Keep reading...
Show less
www.youtube.com
By Katie O'Reilly
Two years ago—long before coal became one of the most dominant and controversial symbols of the 2016 presidential election—Bloomberg Philanthropies approached production company RadicalMedia with the idea of creating a documentary exploring the U.S. coal mining industry. Last spring, they brought on Emmy-nominated director Michael Bonfiglio, tasked with forging a compelling story out of the multitudes of facts, statistics and narratives underlying the declining industry.
Keep reading...
Show less
Mayors for 100% Clean Energy
Keep reading...
Show less
www.youtube.com
Thanks to Newsy for their coverage on Thursday's news that the U.S. Fish and Wildlife Service removed grizzly bears in the Greater Yellowstone region from the Endangered Species List.
Watch above as Newsy explains that the decision comes despite serious concerns from the environmental and scientific community, and Tribal Nations about a declining, isolated grizzly bear population with diminishing food resources and record-high mortalities.
Keep reading...
Show less
www.facebook.com
By Francine Kershaw
Seismic airguns exploding in the ocean in search for oil and gas have devastating impacts on zooplankton, which are critical food sources for marine mammals, according to a new study in Nature. The blasting decimates one of the ocean's most vital groups of organisms over huge areas and may disrupt entire ecosystems.
And this devastating news comes on the heels of the National Marine Fisheries Service's proposal to authorize more than 90,000 miles of active seismic blasting. Based on the results of this study, the affected area would be approximately 135,000 square miles.
Keep reading...
Show less
By Jill Richardson
Is coconut oil:
good for you
bad for you
neither good nor bad
scientists don't know
The subject of this question is the source of a disagreement. Initially, the question was thought to be settled decades ago, when scientist Ancel Keys declared all saturated fats unhealthy. Coconut oil, which is solid at room temperature, is a saturated fat.
Keep reading...
Show less


Get EcoWatch in your inbox