This website uses cookies to ensure you get the best experience while browsing it. By clicking 'Got It' you're accepting these terms.
3 Changes That Could Be Coming to a Nutrition Label Near You
Mar. 06, 2014 11:58AM EST
The nutrition label may be getting a makeover … but will its new look help you make healthier choices? That's what the FDA is hoping. The new proposed nutrition labels will includes three major changes:
1. A more visible calorie count.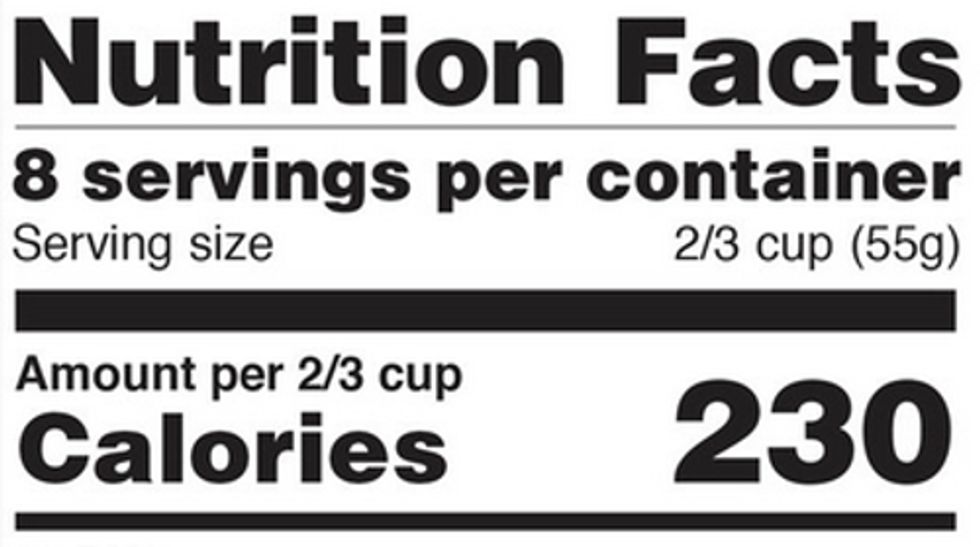 Calories are front and center on the new proposed label, set apart with a significantly larger, bolder font.
2. Larger, more realistic serving sizes.
People often underestimate how much they eat because they underestimate how many servings they're consuming. The proposed label would feature updated serving sizes that better reflect how much people eat of certain foods—therefore better reflecting the actual number of calories they're consuming.
3. A separate line for added sugars.

The new label will make it easier for consumers to distinguish between natural sugars (what you'll find in fruit, for example) and added sugars ("empty calories" like candy, baked goods and sodas). Americans currently get 16 percent of their total calories from added sugars.
Here's how the old label compares to the proposed new label: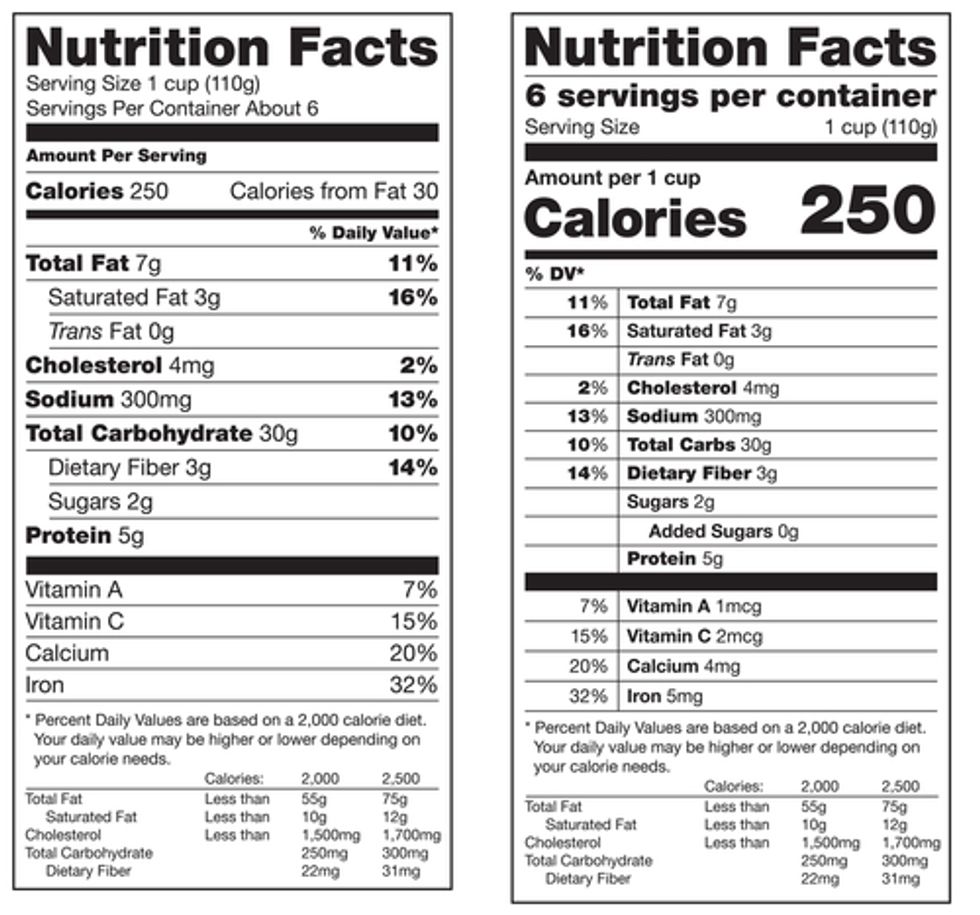 Photo courtesy of Shutterstock
FDA Commissioner Margaret A. Hamburg, M.D. explains why they feel a change is due, stating "Today, people are eating differently—many current serving sizes, and the amount of calories and nutrients that go with them—are out of date." She goes on to point out that the three major changes are "important elements to fighting obesity and certain other chronic diseases, and making healthier food choices."
EcoWatch Daily Newsletter
Germany reached an agreement Thursday that will allow it to stop burning coal by 2038.
This photograph shows green photosynthetic cyanobacteria growing and mineralizing in the sand-hydrogel framework. The living material has similar strength to cement-base mortar. College of Engineering and Applied Science at Colorado University Boulder /
EurekAlert!
Cement is a remarkable building material; it's cheap, durable and readily available. However, its production is a leading source of carbon dioxide emissions, coughing up 2.8 gigatons of emissions every year, as Advanced Science News reported.
Internal documents from the Department of Homeland Security reveal that non-violent demonstrators targeting the oil industry were classified as "extremists," with some organization members listed alongside known white supremacists, as The Guardian reported.
An additional 2,100 deaths from fatal injuries may occur in the U.S. every year from a 2 C rise in temperatures, which could have grave implications for global changes associated with the climate crisis.