This website uses cookies to ensure you get the best experience while browsing it. By clicking 'Got It' you're accepting these terms.
Most people know that fermented foods build great gut health, but a growing body of research shows they also build strong immunity, brain health, heart health and more. As a result, there are more reasons than ever to eat more fermented foods. Check out my blogs 9 Reasons to Love Sauerkraut and The Surprising Foods that Alleviate Anxiety to discover several reasons.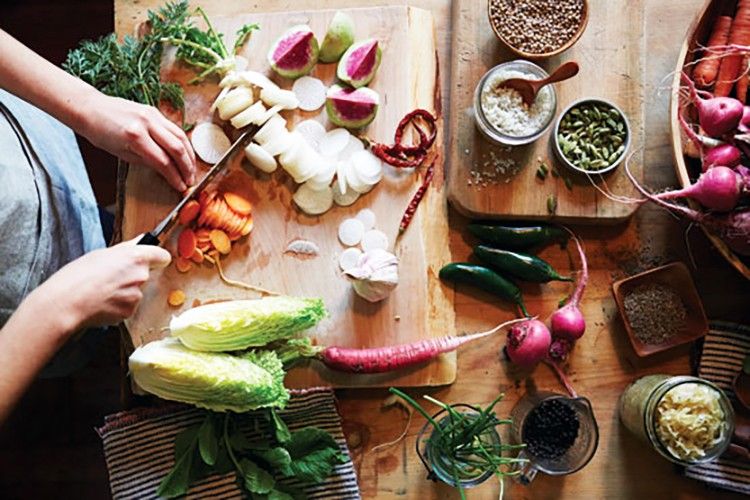 But, if you're like many people you may not know how to get more fermented foods into your diet, outside of yogurt with fruit or sauerkraut on your favorite hot dog.
Here are 25 of my favorite ways to get more fermented foods into your diet:
Using Yogurt or Kefir
1. Smoothies: Blend some yogurt or kefir (a fermented dairy or fruit juice beverage) with a handful or two of fruit for a delicious smoothie.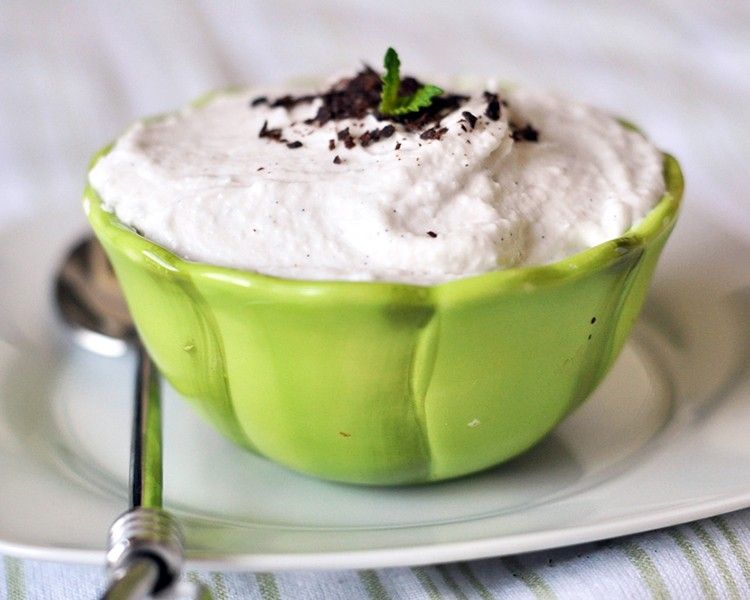 2. Frozen Yogurt: After making a fruit smoothie, pour it into popsicle molds for a frozen yogurt treat.
3. Yogurt Cheese: Pour yogurt into a cheesecloth-lined sieve and let it sit for at least a few hours for a soft yogurt cheese—simply add your favorite herbs for an unbeatable fresh cheese. Like all of the yogurt-based suggestions, these approaches work for vegan yogurt as well.
4. Yogurt Salad Dressing: Blend some yogurt with lemon juice or vinegar and some herbs and sea salt for a creamy salad dressing.
5. Save Yogurt to Make More: Save a few tablespoons of yogurt or the whey from yogurt-making as the starter culture to make even more.
6. Breakfast Cereal: Add a dollop or two of yogurt or kefir to your favorite breakfast cereal or oatmeal in place of milk.
Using Sauerkraut, Pickled Vegetables or Kimchi
7. Over Brown Rice or Quinoa for a Quick Meal: Simply adding sauerkraut or other fermented vegetable dish to cooked grains (after the grains have cooked) makes a quick, nutritious and delicious meal. Check out my blog "Make Your Own Probiotic-Rich Sauerkraut."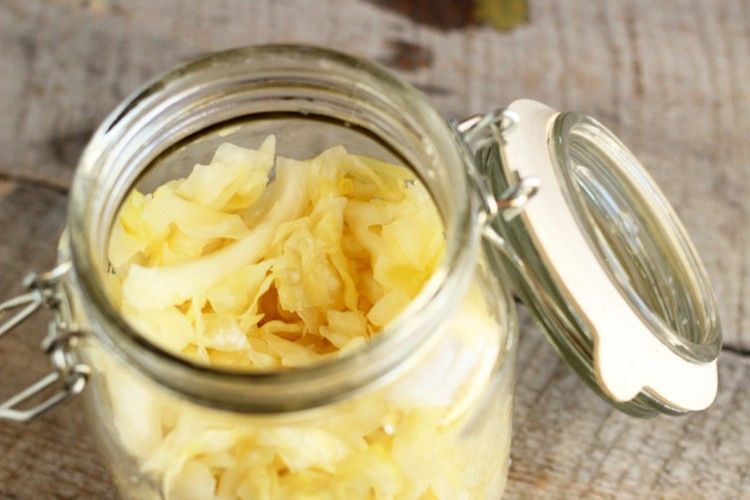 8. Over Salad: I threw some sauerkraut on top of a homemade Caesar salad and it was delicious. You can add fermented veggies to almost any salad for a quick probiotic boost.
9. On Noodles: Tossing brown rice or other whole grain noodles with kimchi or pickled veggies makes mealtime a cinch.
10. Sandwiches: Adding pickled turnip, fermented onions, kimchi or sauerkraut to your favorite sandwich gives it a flavor and nutritional boost.
11. and 12. On Burgers and Hot Dogs: This one is fairly self-explanatory.
13. Lettuce Cups: Place freshly-grated vegetables, bean sprouts and fermented veggies or kimchi in a large leaf of lettuce and wrap it up for a simple snack or meal.
14. Salad Rolls: Soak rice paper wraps in hot water, pat dry and wrap them up with fermented and fresh veggies and kimchi.
15. Tacos: Top your favorite tacos with fermented vegetables like carrots or onions for a flavor boost.
16. Salad Dressing: Blend sauerkraut or kimchi with some two parts oil and one part vinegar for a quick and easy salad dressing.
17. Condiments: Add pickled vegetables or kimchi as a condiment to almost any meal.
18. Guacamole: I mix an El Salvadoran fermented salsa known as Curtido with mashed avocado for a simple and amazingly delicious guacamole in minutes.
19. Salsa and Chips: Mix fresh salsa ingredients: chopped tomatoes, onion, garlic, lemon juice and minced chilies with the contents of one probiotic capsule and let sit for at least a few hours but preferably overnight. Then serve your fermented salsa with chips for a great snack.
20. Hummus: Blend sauerkraut (or sauerkraut juice) and chickpeas with a little extra virgin olive oil for a quick and probiotic-rich hummus. The sauerkraut and sauerkraut juice adds flavor and replaces salt in this recipe.
Using Other Fermented Foods
21. Fermented Juice: Empty the contents of a probiotic capsule into your favorite fruit or vegetable juice, cover and leave at room temperature overnight or for a day. Not only will you get the probiotics found in the capsule, but the beneficial microbes will proliferate and actually reduce the amount of natural sugars present in the juice.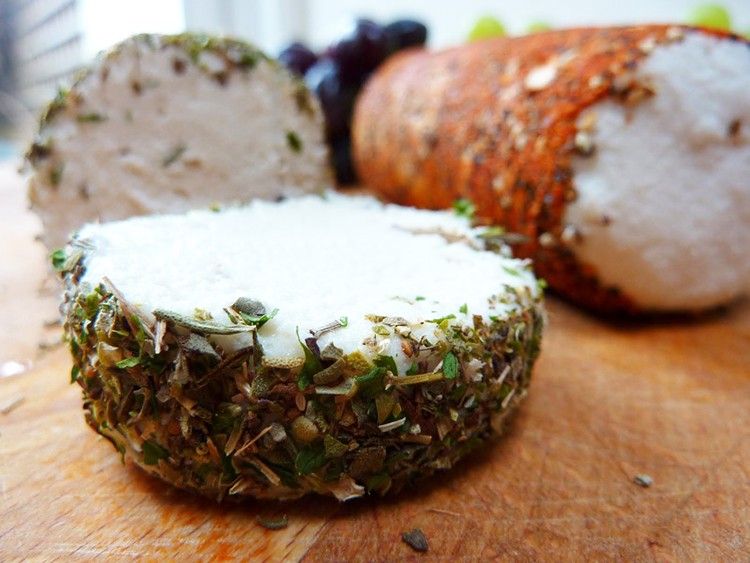 22. Choose Kombucha over Soda: Skip the sugar-laden soft drink and instead enjoy a naturally-sparkling kombucha (a probiotic-rich beverage).
23. Cultured Cream: Soak raw, unsalted nuts like cashews, pine nuts or macadamias in enough water to cover and the contents of one probiotic capsule. Let sit for eight hours or overnight. Blend. Use over fruit in place of cream. Use only as much of the soak water as needed for a thick vegan sour cream.
24. Vegan Cheese: Follow the instructions under 23 but use only enough water to cover the nuts and allow them to ferment with the probiotic powder for at least 24 hours or longer for a sharper cheese flavor. Blend until smooth and creamy for a quick and probiotic-rich soft cheese.
25. Vegan Pudding or Cheesecake: Follow the instructions for vegan cheese but add some fruit and sweetener (if you wish), along with a couple tablespoons of a thickening agent like ground chia or flax seeds. For a cheesecake, crumble some graham crackers or cookies with a small amount of coconut oil and press into a small cheesecake mold. Pour the fruit-cashew mixture over the crust. Refrigerate until firm, et voila! Enjoy a simple, raw, probiotic-rich pudding or cheesecake.
YOU MIGHT ALSO LIKE
9 Steps to Detox Your Body and How it Can Help You Lose Weight
8 Health Benefits From Drinking Kombucha Tea
6 Powerful Ways to Improve Mental Health
13 Vegan Chia Seed Recipes Guaranteed to Superfood Your Diet
EcoWatch Daily Newsletter
Pixabay
By Lisa Wartenberg, MFA, RD, LD
Pears are sweet, bell-shaped fruits that have been enjoyed since ancient times. They can be eaten crisp or soft.
Photon-Photos / iStock / Getty Images Plus
The desert of Australia's Northern Territory has the iconic Ayers Rock, but not much else. Soon, it may be known as home to the world's largest solar farm, according to the Guardian.
Golde Wallingford submitted this photo of "Pure Joy" to EcoWatch's first photo contest. Golde Wallingford
EcoWatch is pleased to announce our third photo contest!

A Boeing 737-800 BCF (Boeing Converted Freighter) is marked "Prime Air" as part of Amazon Prime's freight aircraft during the 53rd International Paris Air Show at Le Bourget Airport near Paris, France on June 22. Mustafa Yalcin / Anadolu Agency / Getty Images
It's Prime Day! The day when thousands of increasingly absurd items are discounted so deeply that you suddenly need items you never knew existed. Yes, I do need a hotdog shaped toaster next to me while I watch this Fast & Furious seven movie box set! And I need it in my house today!
By Peter Sinclair
The weather in many areas across the U.S. has been – and certainly throughout America's heartland was for much of the past winter and spring – frightful.
There's a short window between when a tick bites and when it passes on bacteria or virus.
MSU Ag Communications, Courtesy Dr. Tina Nations, CC BY-ND
By Jerome Goddard
When it comes to problems caused by ticks, Lyme disease hogs a lot of the limelight. But various tick species carry and transmit a collection of other pathogens, some of which cause serious, even fatal, conditions.

tomosang / Moment / Getty Images
By Jessica A. Knoblauch
Say goodbye to one of the dreamiest things about childhood. In the Midwest, fireflies are dying off.
A new Climate Emergency Fund contains more than $625,000 which will go to grassroots climate action groups like Extinction Rebellion and students who have organized weekly climate strikes all over the world. @ExtinctionR / Twitter
By Julia Conley
Heeding the call of grassroots campaigners, several wealthy philanthropists announced Friday a new fund that will raise money for climate action groups around the world.