24 Hours of Reality: Reasons to Be Hopeful in the Face of Climate Change
Sep. 16, 2014 08:23AM EST
Climate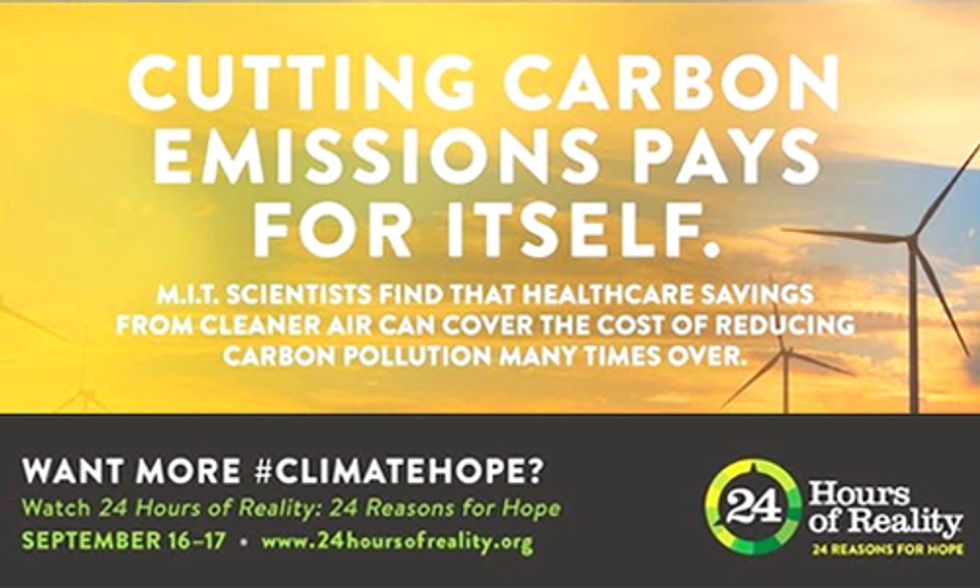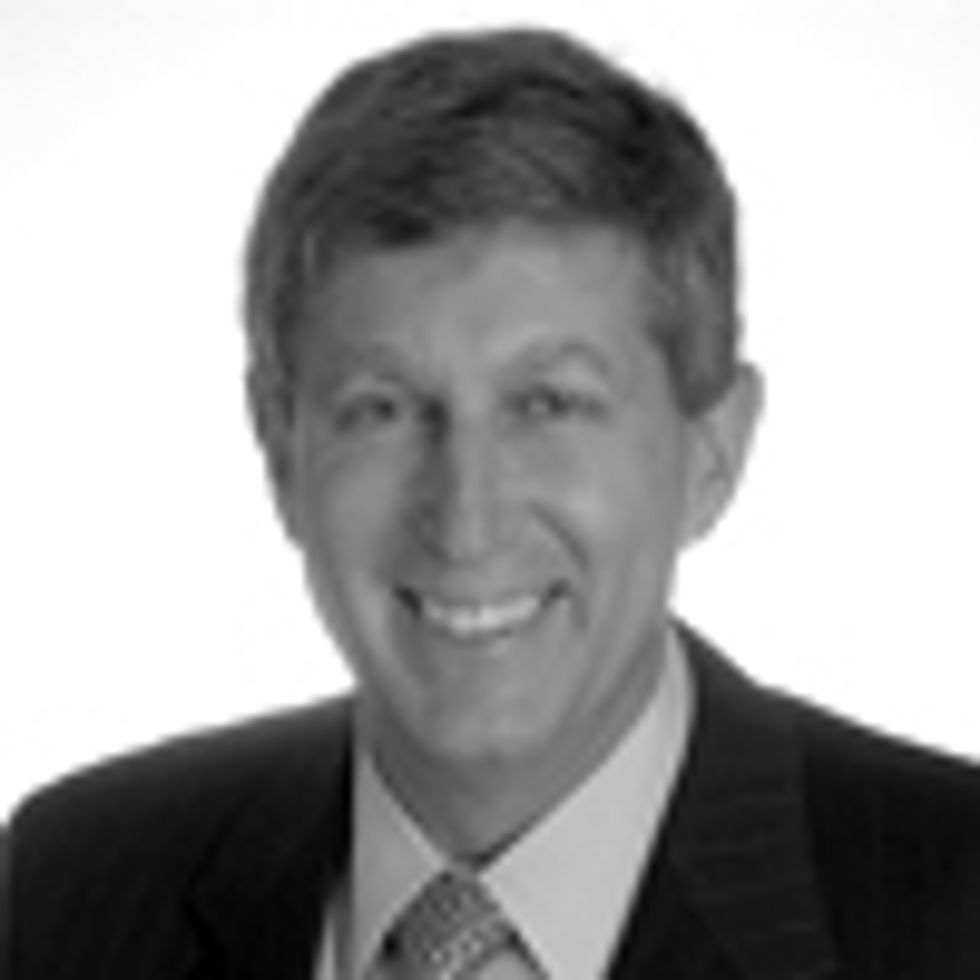 Today at noon, the Climate Reality Project will kick off 24 Hours of Reality: 24 Reasons for Hope, our fourth-annual 24-hour live broadcast on climate change. We've had great success with millions of viewers around the world for three years now, so naturally this year we are doing something different.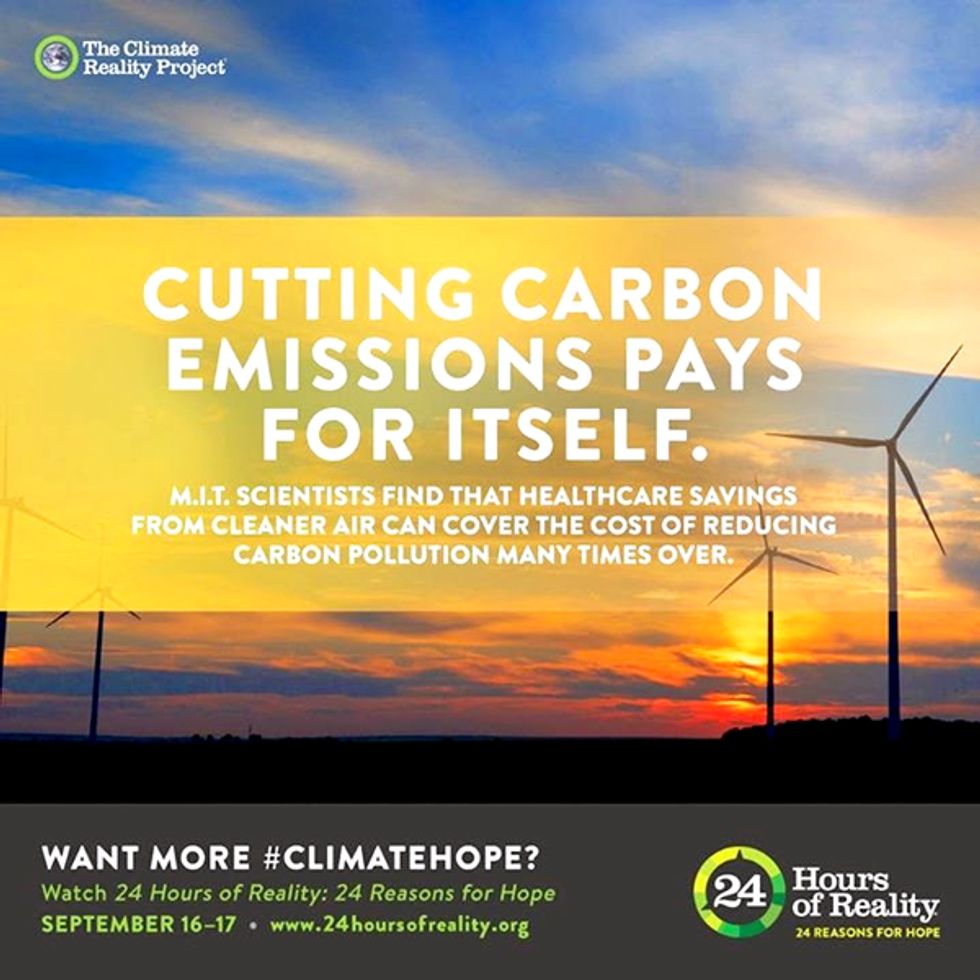 In the past, we've talked about Dirty Weather and the Cost of Carbon, focusing our broadcast on the negative impacts of climate change. This year, we are bringing you a different message. We are shifting the conversation to instead focus the spotlight on the reasons to be hopeful in the face of climate change. We hope to inspire viewers worldwide to join us in this effort as we celebrate innovative solutions, the courageous leaders, and the benefits of climate action.
Every hour during the broadcast, former U.S. Vice President and Climate Reality Chairman Al Gore will introduce a new reason to be hopeful about solving the climate crisis. Then we'll spend the hour explaining why viewers should be hopeful, by featuring reports with activists, town hall-style discussions with experts like Reed Hundt and Dan Esty, and one-on-one interviews with celebrities like Maggie Grace and Bradley Whitford, man-on-the-street interludes with Ian Somerhalder, and artistic performances, covering everything from the benefits we are already seeing to the leaders in the global arena.
Click here for a full schedule of the hour-by-hour broadcast.
In addition to former Vice President Al Gore and the Climate Reality Project, a variety of international celebrities, musicians, advocates and other special guests will join the broadcast, including filmmaker Vanessa Black, singer-songwriter Jason Mraz, actor Mark Ruffalo and featured partners like Interfaith Power and Light, among many others.
But the broadcast won't just be interesting people talking about what they're doing—throughout the program we'll be asking viewers to do their part, by dedicating a day to making a difference in the climate fight. Climate change is a massive and highly complex problem, but the combined efforts from viewers around the world help in hundreds of different ways. We will suggest actions which you can take, but you can also contribute in your own way using your own time: if you are a parent, maybe you'll choose to organize a renewable energy fair at school; a young professional might pledge to become a Climate Reality Leader; a student might work to elect a clean energy candidate … Each and every one of these actions plays an important part in this global fight.
It is my hope that we can come together as a global community and make a commitment to fighting climate change every day for the next year.
YOU ALSO MIGHT LIKE
'Irreversible' Damage to Planet From Climate Change Says Leaked IPCC Report
Bill McKibben on Democracy Now!: Obama's Nonbinding Climate Deal, IPCC Report, People's Climate March
Leonardo DiCaprio Narrates Climate Change Films Urging Shift From Fossil Fuels to Renewables
EcoWatch Daily Newsletter
Related Articles from EcoWatch