This website uses cookies to ensure you get the best experience while browsing it. By clicking 'Got It' you're accepting these terms.
22 Cosmetics Companies File for 'Trade Secret' Status to Skirt Toxins Law
Jan. 30, 2014 09:17AM EST
Health + Wellness
Twenty-two companies have requested trade secret status to avoid telling the public about toxic chemicals found in nearly 1,500 cosmetic products included in the new California Safe Cosmetics Program Database. The database was released earlier this month as part of the state's Safe Cosmetics Act, which requires companies to report ingredients in their cosmetic products that are considered carcinogens or reproductive toxins under Proposition 65.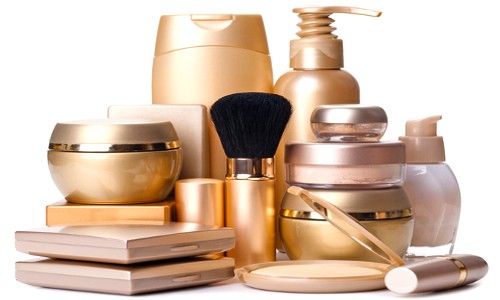 Photo courtesy of Shutterstock
Women's Voices for the Earth's recent analysis shows that more than 20 companies—including the makers of Dial, Right Guard, Tresemme, Nexxus, Gold Bond, Selsun Blue, and even "green" brands like CHI Organics—are attempting to skirt the intent of the California's Safe Cosmetics Act by avoiding public ingredient disclosure in the state's new database.
"Trade secret status should never be allowed to conceal harmful chemicals such as carcinogens or reproductive toxins from consumers," said Erin Switalski, executive director of Women's Voices for the Earth. "It's reasonable and prudent for consumers to want to avoid exposure to carcinogens, just as women of reproductive age may well want to avoid exposure to reproductive toxins."
"We understand and respect the need for companies to have trade secret protections for the few select chemicals needed to a product's competitive advantage, but we do not believe that these business needs should ever trump public health," she said.
One example is Shiseido, a manufacturer of skincare, make-up and fragrances sold at popular retailers like Macy's and Sephora. The company filed for trade secret status on ingredients in nearly 400 products they reported to the state.
Switalski said it's "highly unlikely" that nearly all 400 products Shiseido reported to the database would have chemicals in them that actually need trade secret protection.
"It appears that they are abusing the system to unnecessarily hide harmful chemicals in some of their products from their customers," said Switalski.
The Campaign for Safe Cosmetics, of which Women's Voices for the Earth is a co-founder, also called out the companies requesting trade secret status.
"It's just plain wrong that companies are hiding chemicals linked to cancer and birth defects under the pretense of trade secrets," said Janet Nudelman, director of program and policy and co-founder of the Campaign. "Consumers want and deserve full ingredient disclosure."
Concerned consumers may call the 1-800 number listed on products made by these companies and ask them what ingredients they are hiding from their customers. They can also ask by tweeting the companies by following @women4earth and using the hashtag #nosecrets or tagging the companies in Facebook posts.
The 22 companies that requested trade secret status are:
Alberto Culver
Alberto Culver USA, Inc.
Chattem, Inc.
Colgate-Palmolive Company
Conopco, Inc.
Demeter Fragrance Library, Inc.
Farouk Systems, Inc.
Great Clips, Inc.
Jan Marini Skin Research, Inc.
Kenra Professional, LLC
Lumene Oy
Melaleuca, Inc.
Nars Cosmetics
Regis Corporation
Robell Research
rolland srl
Rowpar Pharmaceuticals, Inc
Schwartzkopf & Henkel
Shiseido America, Inc.
Shiseido Ltd.
Tammy Taylor Nails, Inc.
The Dial Corporation
Visit EcoWatch's HEALTH page for more related news on this topic.

EcoWatch Daily Newsletter
BruceBlock / iStock / Getty Images
Thanks to their high concentration of powerful plant compounds, foods with a natural purple hue offer a wide array of health benefits.
Environmental Investigation Agency
Last week, the Peruvian Palm Oil Producers' Association (JUNPALMA) promised to enter into an agreement for sustainable and deforestation-free palm oil production. The promise was secured by the U.S. based National Wildlife Federation (NWF) in collaboration with the local government, growers and the independent conservation organization Sociedad Peruana de Ecodesarrollo.
Pixabay
Leaked documents show that Jair Bolsonaro's government intends to use the Brazilian president's hate speech to isolate minorities living in the Amazon region. The PowerPoint slides, which democraciaAbierta has seen, also reveal plans to implement predatory projects that could have a devastating environmental impact.
XL CATLIN SEAVIEW SURVEY / THE OCEAN AGENCY
Hope may be on the horizon for the world's depleted coral reefs thanks to scientists who successfully reproduced endangered corals in a laboratory setting for the first time, according to Reuters.
Last week we received positive news on the border wall's imminent construction in an Arizona wildlife refuge. The Trump administration delayed construction of the wall through about 60 miles of federal wildlife preserves.
PhotoAlto / Frederic Cirou / Getty Images
Drinking water treated with fluoride during pregnancy may lead to lower IQs in children, a controversial new study has found.
National Institude of Allergy and Infectious Disease