21 Ways to Go Green in 2016
By Reilly Reynolds, Turning Green
Reilly Reynolds is a senior at Ohio Wesleyan University, studying Economics and Spanish. She hopes to go into urban farming when she graduates, and eventually own a farm-to-table organic restaurant.
As we transition into the new year, consider what could be accomplished in 2016 if every person made one of their New Years resolutions to live a more conscious, sustainable lifestyle. Being an environmentalist, student, global citizen and Turning Green student advisory board member, I strive to lead an environmentally friendly and socially responsible life, but there is always room for improvement.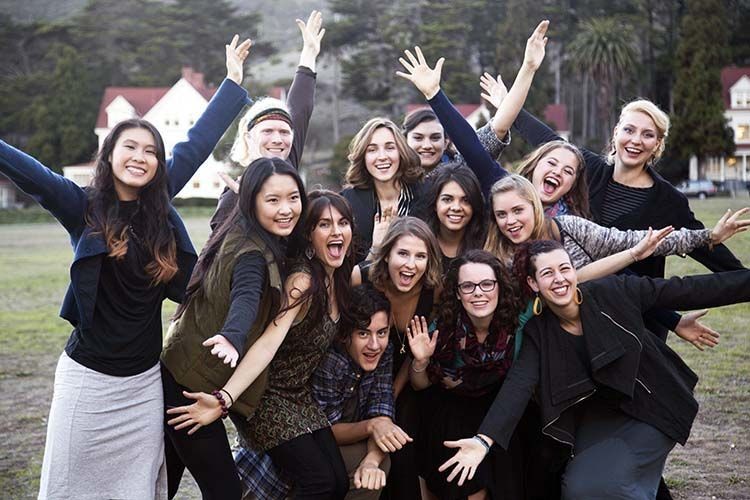 Before we can look forward, we should look back to both the sweet victories and the setbacks, of 2015 to understand the current state of the world and where improvement is desperately needed. Many outstanding leaders have joined the "green" movement and it's become very clear this is not a trend, it's a way of life to ensure the health and well being of our planet and our future. I am thrilled to be a steward for positive change among arguably the most aware and eco-friendly generation yet. We've marched, we've petitioned and in many cases, we've won victories that have carried us forward into new territory.
2015 progress ...
After the Deny Americans the Right to Know (DARK) Act was passed by the House, hundreds of concerned individuals, organizations and companies raised their voices and the Senate listened, blocking the passage of any bill that prevents labeling of genetically modified organisms or GMOs. This is a huge victory against multi-billion dollar biotech and food corporations and underscores the belief that Americans should absolutely have the right to know what is in their food and the right to choose organic and non-GMO alternatives if desired.
During the Paris climate conference, 195 countries signed a revolutionary agreement to collectively combat climate change. President Obama signed into law the Micro-bead Free Waters Act of 2015, which will phase out and ban the use of microbeads (little bits of plastic) in the beauty and body care products, a huge win for waterways and the health of marine life across the globe. Renewable energy sources are on the rise, home improvement stores have taken action to phase out and remove neonicotinoid pesticides that kill bees from their plants and Keystone XL was rejected.
With people, political representatives and organizations around the world fighting to protect our planet, we forge forward into 2016. As we do so, it's essential to remember that each and every voice makes a difference. At Turning Green, we follow the motto "Dream and Do," knowing that every major impact starts with one. It starts with each voice vowing to be the change we wish to see, to be both a dreamer and a doer and to work with other extraordinary human beings to build on our accomplishments from this past year.
The new year is a perfect time to make such a pledge. My fellow Project Green Challenge 2015 finalists sent in their eco-resolutions for 2016 and we invite everyone around the globe to participate in the betterment of our planet, our health and our future. Project Green Challenge (PGC) encourages participants to transition from conventional to conscious over the course of one month and has been one of the most influential, impactful experiences of my life. The 2015 finalists' responses demonstrate that no matter what your interests or passions are, there are ways to incorporate them into your conscious lifestyle plans for 2016!
Support Sustainable Food
Food is a common passion among all environmentalists. With the appearance of new genetic modifications, the allowance of artificial chemicals and preservatives and the lack of access to safe and healthy foods, there's much work to be done. One PGC 2015 finalist, Matt Gal from University of Arkansas, stated that, "My new year's resolution is to grow and give away as much fresh and organic food as possible to people who need it most." Matt has future hopes of becoming an organic farmer. Missy Martin, the 2015 PGC Champion, also focused on food for her resolution: "I hope to get started on my aspiration of implementing a Conscious Kitchen in Nashville."
Challenge Your Habits
For others, changing everyday habits is a way to move forward as individuals and team players. "If I need/want something, I will find it secondhand instead of buying it new and work to repair my belongings before purchasing new ones" said Claire August from George Washington University. Buying secondhand is a great way to reduce personal impacts on the planet and divert waste from landfills.
Work with Existing Organizations and Corporations
Julie Polaski from University of Illinois Urbana-Champaign hopes to work with her school this New Year to get a composting agreement implemented to reduce food waste. Working with schools or other existing organizations to encourage is the best way to ensure successful outcomes of sustainable change. Annie Yu, a sophomore at Jericho High School and will continue to work with her PGC team members to effect change: "In 2016, my teammates Margaret, Emma and I will inspire our school to make changes that will help transition from conventional to conscious practices on campus. Our overreaching goal is to establish a Turning Green Chapter!"
Incorporate Social Justice
Environmental sustainability is connected to every other form of social justice and many elements of different forms can be tied together to allow for huge change. Marina Qutab, the PGC 2015 Runner-Up, is using her resolution to do just that, she says "I want to give others what PGC gave to me: inspiration and hope. I am starting small this winter break by visiting a recovery high school for kids overcoming drug addictions. I will cook FLOSN food (Fresh, Local, Organic, Seasonal and Non-GMO) for these kids and talk about the connection between healthy food and a healthy mind." People and planet go hand in hand. We are not apart from nature, we are a part of nature and sustainable living should be available to all humans. My personal resolution is to focus on the accessibility of eco-conscious living for those who are marginalized.
Whether your interest is food, social justice or changing personal habits, there is so much that can be done in the next year. We saw the massive changes that can occur in one year throughout 2015 and we should enter 2016 filled with hope and inspiration for what the future holds. That hope should bring a sense of purpose and a drive to continue to change. We are ready and willing to put our greenest foot forward in the coming year. As PGC finalist Megan Phelps said, "I want to challenge my habits, even the good ones. I am aspiring to be deliberate in what I do; to operate on true intention rather than routine."
Happy New Year from the Turning Green team!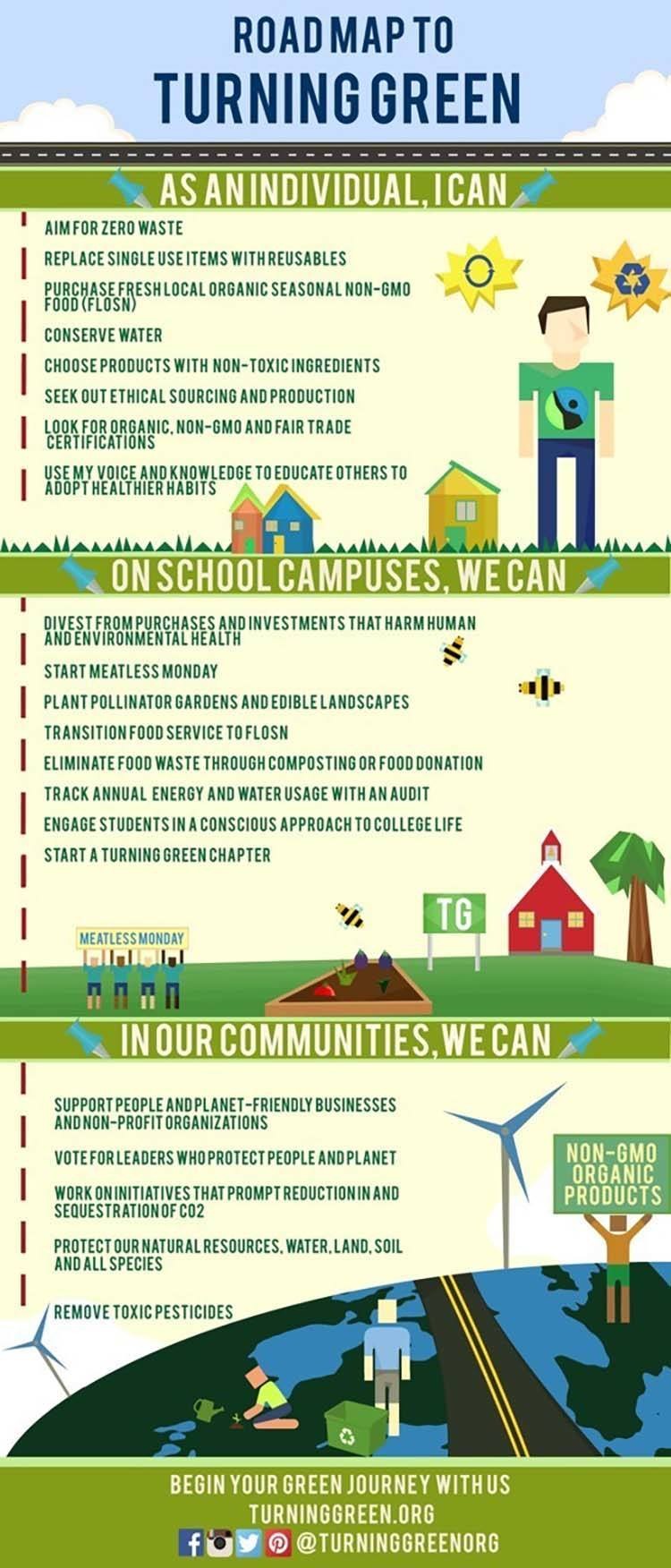 YOU MIGHT ALSO LIKE
Organic Farmers Win GMO Fight in Jackson County, Oregon
Monsanto and Gates Foundation Pressure Kenya to Lift Ban on GMOs
This Woman Wears 15,000 Bees to Help Others Connect to Nature
By Itai Vardi
A recent intensification in protests against Williams Partners' planned Atlantic Sunrise pipeline in Pennsylvania prompted a state senator to propose legislation aimed at limiting demonstrations.
Last month, Pennsylvania Sen. Scott Martin (R-Norman) announced his intention to introduce legislation that would pass the costs of law enforcement responding to protests onto the demonstrators. Martin also helped introduce a different bill that would criminalize protests at natural gas facilities.
Keep reading...
Show less
Black Shogun / iStock
The Federal Energy Regulatory Commission (FERC) released its Final Environmental Impact Statement Friday for the Mountain Valley Pipeline, a controversial 303-mile pipeline that would carry two billion cubic feet of fracked gas per day from West Virginia through Virginia.
Keep reading...
Show less
Falcon PEV
The so-called "first and last mile" problem is one of the biggest hurdles with public transportation. How do you encourage more people to take Earth-friendlier commutes when their homes are miles away from the train or bus station?
One solution, as this Estonian electric scooter company proposes, is to simply take your commute with you—literally. Tallinn-based Stigo has developed a compact e-scooter that folds to the size of a rolling suitcase in about two seconds.
Keep reading...
Show less
Connect4Climate
[Editor's note: I'm still in shock after hearing the news that Lucia Grenna passed away in her sleep last week. When we first met in April of 2014 at a Copenhagen hotel, I was immediately taken by here powerful presence. We spent the next couple days participating in a Sustainia climate change event where Lucia presented her audacious plans to connect people to the climate issue. I had the chance to partner with Lucia on several other projects throughout the years and work with her incredible Connect4Climate team. I was always in awe of her ability to "make the impossible possible." Her spirit will live on forever. — Stefanie Spear]
It is with a heavy heart that Connect4Climate announces the passing of its founder and leading light, Lucia Grenna. Lucia passed peacefully in her sleep on June 15, well before her time. We remember her for her leadership and extraordinary ability to motivate people to take on some of the greatest challenges of our time, not least climate change.
Keep reading...
Show less
Jun. 23, 2017 07:29PM EST
Wikimedia Commons
By Stacy Malkan
Neil deGrasse Tyson has inspired millions of people to care about science and imagine themselves as participants in the scientific process. What a hopeful sign it is to see young girls wearing t-shirts emblazoned with the words, "Forget princess, I want to be an astrophysicist."
Keep reading...
Show less
Jun. 23, 2017 01:57PM EST
www.youtube.com
By Andy Rowell
Any day now we will truly witness climate change in action. Within days at worst, maybe weeks at best, scientists predict that a huge section of the Larsen C ice shelf in Antarctica will break off into the ocean, in what is called a major "carving" event.
Keep reading...
Show less
Jun. 23, 2017 02:27PM EST
www.youtube.com
President Trump visited Cedar Rapids, Iowa on June 21 to speak to a large crowd in the U.S. Cellular Center at a political rally organized by his campaign.
As Trevor Noah noted during The Daily Show episode last night (starts at 2:25), the real reason Trump has these rallies is to "get back in front of his loyal crowds and feed of their energy." Noah believes that "Trump supporters are so on board with their dude he can say anything and they'll come along for the ride."
Keep reading...
Show less
Jun. 23, 2017 07:50PM EST
The Kamuthi solar plant in the southern Indian state of Tamil Nadu.
The rapid growth in renewable energy continues to put a dent in the demand for coal.
Coal India, the world's biggest coal mining company and producer of 82 percent of the country's coal, announced the closure of 37 mines that are financially "unviable."
Keep reading...
Show less
Jun. 23, 2017 06:42PM EST
www.youtube.com
By Katie O'Reilly
Two years ago—long before coal became one of the most dominant and controversial symbols of the 2016 presidential election—Bloomberg Philanthropies approached production company RadicalMedia with the idea of creating a documentary exploring the U.S. coal mining industry. Last spring, they brought on Emmy-nominated director Michael Bonfiglio, tasked with forging a compelling story out of the multitudes of facts, statistics and narratives underlying the declining industry.
Keep reading...
Show less