This website uses cookies to ensure you get the best experience while browsing it. By clicking 'Got It' you're accepting these terms.
2015 Was Record-Breaking Year for Investment in Renewable Energy
Feb. 29, 2016 12:12PM EST
A record $367 billion was invested in renewable energy around the world last year, according to a new report published today by Clean Energy Canada.
That's more than a third of a trillion dollars (USD) and a 7 percent increase on 2014.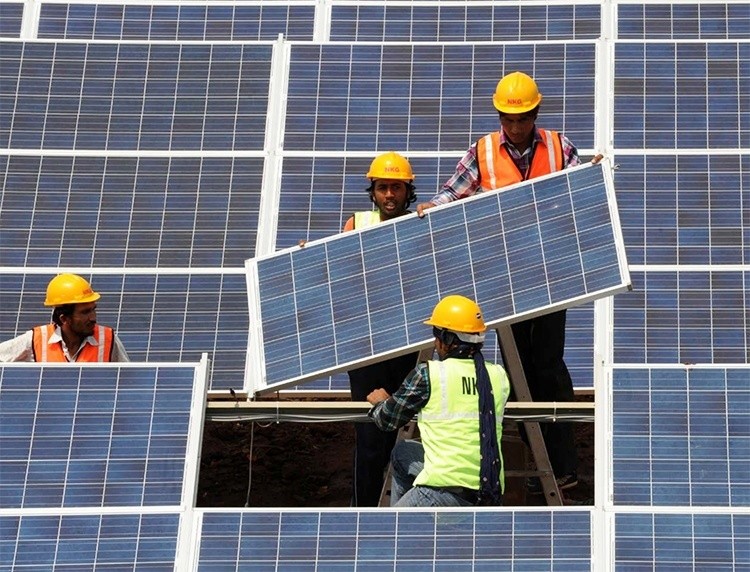 Whereas the oil price crash had everyone expecting renewable energy projects to stumble last year, this latest analysis shows that the sector actually boomed.
New renewables investment significantly overtook new fossil fuel investments, with "only" $253bn going into new coal, oil and gas projects in 2015.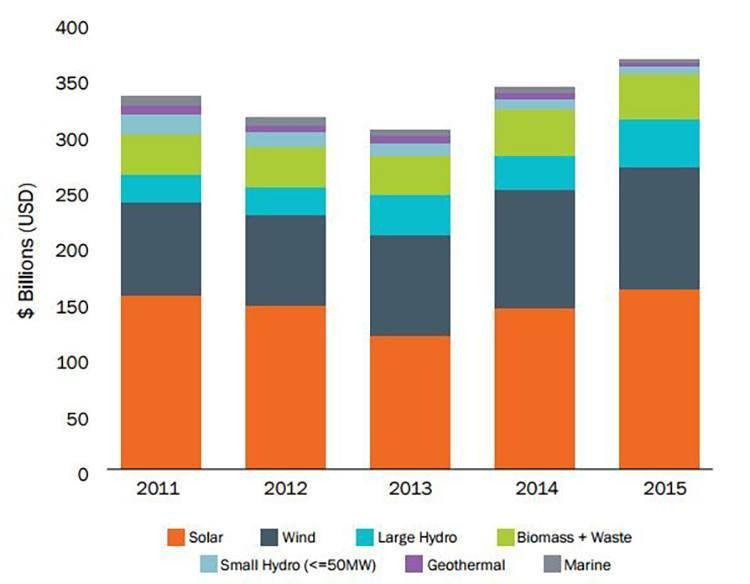 The top-five destinations for clean energy investment dollars were China ($110.5bn), the U.S. ($56bn), Japan ($46bn), the UK ($23.4bn) and India ($10.9bn).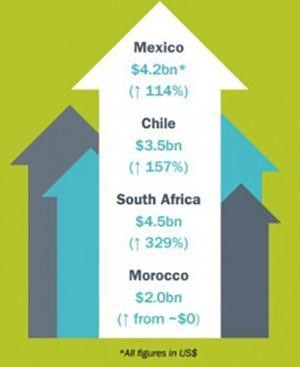 Renewables spending has really kicked off in emerging economies.
Renewables investment was up 24 percent from 2014 in the UK and 23 percent in India, although it fell by an embarrassing 46 percent in Canada. Which somehow didn't affect Canada's global ranking—it's still number eight.
And 2015 was the first time that more money was invested in clean energy in developing countries ($167bn) than developed countries ($162bn).
The report calls 2015 a "breakout year" for the Middle East—especially for solar—and names Africa as another region to watch in the next few years.
These pretty impressive numbers (Canada aside) probably have something to do with the plummeting costs associated with renewable energy. The report finds that the unsubsidised cost of wind energy is down 61 percent since 2009 and utility-scale solar PV is down 82 percent.
So, happy Monday clean energy fans.
YOU MIGHT ALSO LIKE
100% Renewable Energy Is Possible, Here's How
Trade Rules Trump Climate Action: U.S. Blocks India's Ambitious Solar Plans
Al Gore: 3 Questions We Have to Answer About Climate Change
Pixabay
By John R. Platt
The world needs to change the way it eats, not just as individuals but as a society.
The Russian military is taking measures to protect the residents of a remote Arctic settlement from a mass of polar bears, German press agency DPA reported.
The move comes after regional authorities declared a state of emergency over the weekend after sightings of more than 50 bears in the town of Belushya Guba since December.
This year's letter from Bill and Melinda Gates focused on nine things that surprised them. For the Microsoft-cofounder, one thing he was surprised to learn was the massive amount of new buildings the planet should expect in the coming decades due to urban population growth.
"The number of buildings in the world is going to double by 2060. It's like we're going to build a new New York City every month for the next 40 years," he said.
Over the past few years, it seems vegan cooking has gone from 'brown rice and tofu' to a true art form. These amazing cooks show off the creations on Instagram—and we can't get enough.