This website uses cookies to ensure you get the best experience while browsing it. By clicking 'Got It' you're accepting these terms.
200,000 People Demand Congress Puts an End to Mountaintop Removal
Jul. 14, 2015 12:11PM EST

Signaling a watershed shift in recognizing the national health crisis from cancer-linked strip mining in central Appalachia, more than 200,000 people have signed historic CREDO Action and Earthjustice petitions, calling on Congress to pass the Appalachian Communities Health Emergency Act (H.R. 912) and enact a moratorium on new mountaintop removal coal mining (MTR).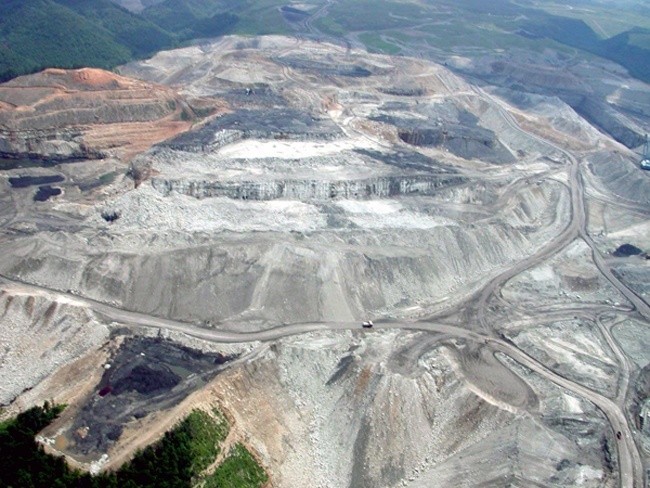 With the Appalachian coal industry in a tailspin and the global banking community pulling out of mountaintop removal financing, the extraordinary show of support for the ACHE Act campaign effectively acknowledges that the only defenders of the cancer-linked radical strip mining operations are a handful of absentee coal companies, indicted coal baron Don Blankenship, and their fringe supporters in Congress.
A New Appalachia is Rising
Fed up with the stranglehold of mountaintop removal mining blocking any economic future, residents are pushing a regeneration plan for a diversified economy, and calling for Abandoned Mine Land funds and investment from President Obama's Power Plan to counter the irreversible health and environmental damage from strip mining.
"The more health research we conduct on mountaintop removal the more truth we discover. We have already discovered enough truth that any reasonable thinking person understands we must take urgent action to stop any further MTR until it is proven that MTR is not a public health threat," said Bo Webb, who lives under a mining operation and co-founded the Appalachian Community Health Emergency Campaign. "Any politician, person, agency or organization that refuses to act quickly to protect our children from further exposure to mountaintop removal's toxic fallout is not serving The People well," Webb added.
The appeal to Congress on the basis of deadly and massive health costs sidesteps the Obama administration's flawed regulatory approach, which has hedged on any further crack down on the devastating mining process despite years of evidence and two dozen peer-reviewed health studies on the impacts of the extreme mining process.
The historic petitions, in fact, were delivered within days of the anniversary of the Surface Mining Control and Reclamation Act, which granted federal sanctioning to mountaintop removal mining in 1977 over objections by President Jimmy Carter.
Keep that date in mind: How do you ask a plundered coal mining community to be the last community to die for a mistake?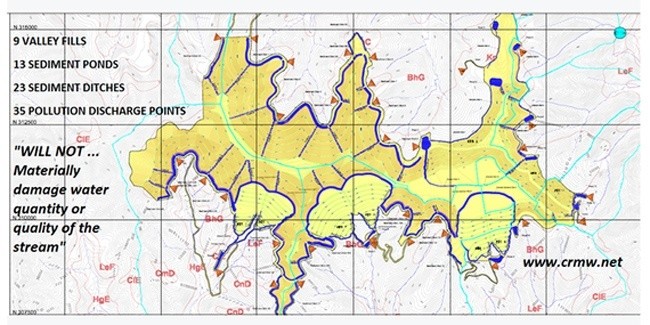 Despite recent news headlines that mountaintop removal mining has dropped more than 60 percent since 2008, according to an EIS assessment, residents living in strip mining areas in central Appalachia were quick to remind the news media that destructive mine blasting and its toxic fallout continued to flourish in close proximity to houses, schools and farms, even though they had not been registered as mountaintop removal operations.
"While some companies may claim that they no longer conduct mountaintop removal, the blasting methods and health consequences are the same regardless of what they call it," said Bob Kincaid, president of Coal River Mountain Watch. "Tonnage may be down in some places, but companies such as Alpha Natural Resources are still blasting above our communities and seeking new permits. Given the host of diseases associated with it among an innocent population, we can live without it far easier than with it."
Last week, in fact, on the same day the EIS assessment appeared, Coal River Mountain residents in West Virginia testified in opposition to a new 847-acre Alpha Natural Resources strip mine in their area.
"Mountaintop removal coal mining is a crime against Appalachia," said Josh Nelson, communications director with CREDO Action. "That's why grassroots activists around the country are demanding that Congress pass the Appalachian Community Health Emergency Act and put an end to this deadly and unnecessary practice."
"The coal industry is destroying Appalachia, detonating millions of pounds of diesel fuel and explosives daily to rip the top off of mountains for coal," said Marty Hayden, Earthjustice vice president of policy and legislation. "More than 22 peer-reviewed scientific studies have found that cancer, disease, and birth defect rates are significantly higher in these areas. It's high time for Congress to pass the Appalachian Community Health Emergency Act, which would place an immediate moratorium on new mountaintop removal mining permits."
YOU MIGHT ALSO LIKE 
Coal Is No Longer King in America, Says EIA Report
New Mapping Tool Shows Communities at Risk From Mountaintop Mining
KarinaKnyspel / iStock / Getty Images
2018 saw a number of studies pointing to the outsized climate impact of meat consumption. Beef has long been singled out as particularly unsustainable: Cows both release the greenhouse gas methane into the atmosphere because of their digestive processes and require a lot of land area to raise. But for those unwilling to give up the taste and texture of a steak or burger, could lab-grown meat be a climate-friendly alternative? In a first-of-its-kind study, researchers from the Oxford Martin School set out to answer that question.
Three scissor-tailed flycatcher fledglings in a mesquite tree in Texas. Texas Eagle / CC BY-NC 2.0
By Gary Paul Nabhan
President Trump has declared a national emergency to fund a wall along our nation's southern border. The border wall issue has bitterly divided people across the U.S., becoming a vivid symbol of political deadlock.
PeopleImages / E+ / Getty Images
By Daniel Ross
Hurricane Florence, which battered the U.S. East Coast last September, left a trail of ruin and destruction estimated to cost between $17 billion and $22 billion. Some of the damage was all too visible—smashed homes and livelihoods. But other damage was less so, like the long-term environmental impacts in North Carolina from hog waste that spilled out over large open-air lagoons saturated in the rains.
Hog waste can contain potentially dangerous pathogens, pharmaceuticals and chemicals. According to the state's Department of Environmental Quality, as of early October nearly 100 such lagoons were damaged, breached or were very close to being so, the effluent from which can seep into waterways and drinking water supplies.
This picture taken on May 21, 2018 shows discarded climbing equipment and rubbish scattered around Camp 4 of Mount Everest. Decades of commercial mountaineering have turned Mount Everest into the world's highest rubbish dump as an increasing number of big-spending climbers pay little attention to the ugly footprint they leave behind. DOMA SHERPA / AFP / Getty Images
China has closed its Everest base camp to tourists because of a buildup of trash on the world's tallest mountain.