200,000+ Comments Delivered to DOE Criticizing Economic Study on Natural Gas Exports
Jan. 25, 2013 10:06AM EST
Energy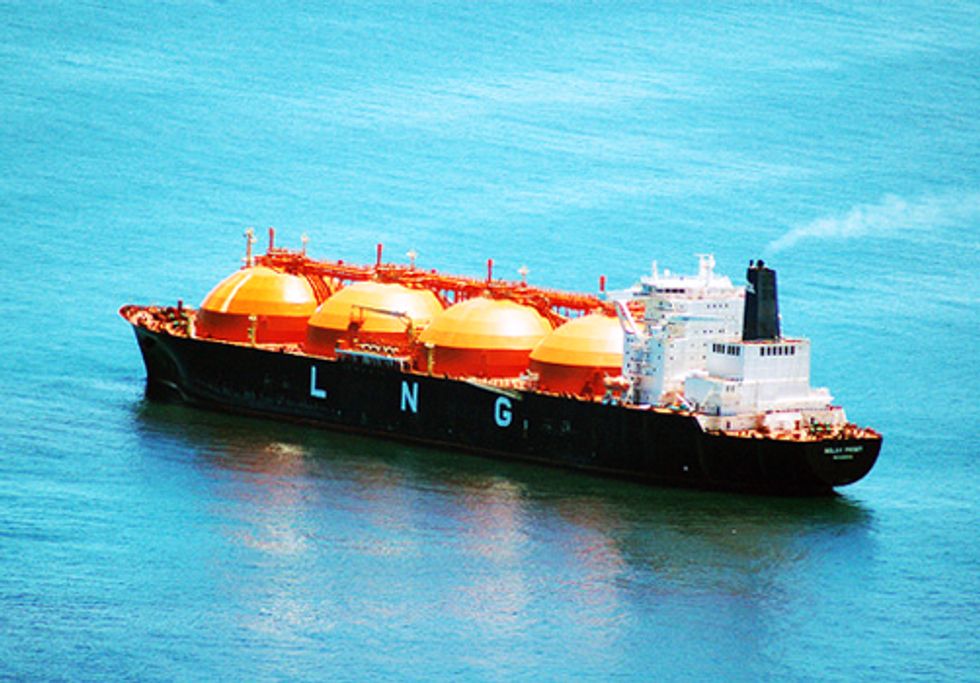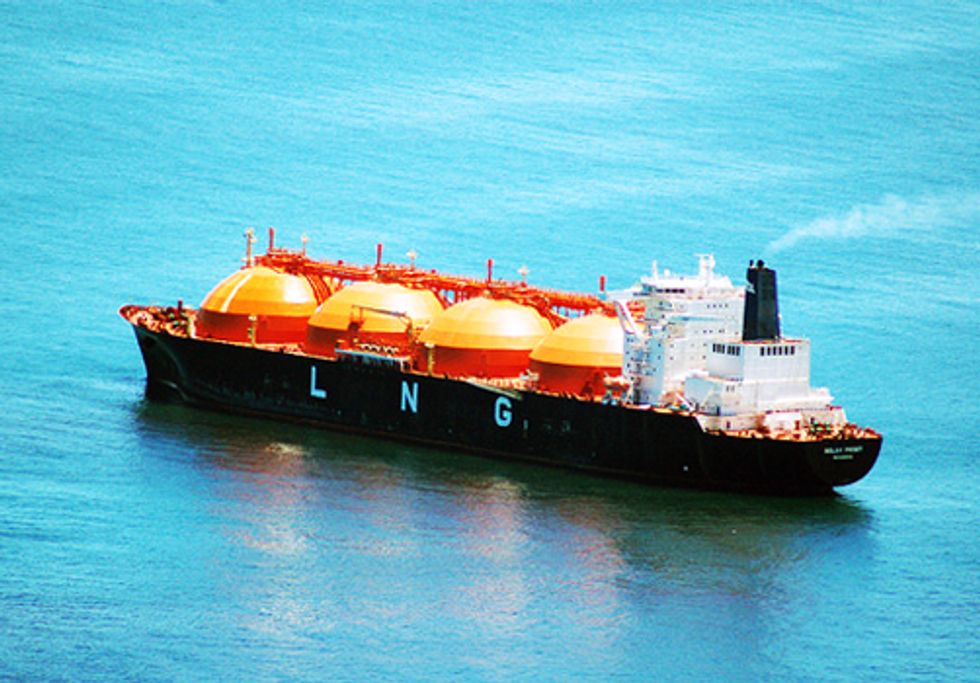 Catskill Citizens for Safe Energy, CREDO, Delaware Riverkeeper Network, Food & Water Watch and Sierra Club delivered more than 200,000 public comments, including extensive technical comments and a companion economic analysis report, along with a letter signed by 80 organization to the Department of Energy (DOE) expressing outrage over an economic study on exporting natural gas overseas that it is reviewing.
Yesterday was the last day to submit public comments to the DOE on the economic study, which was released in early December and conducted by NERA Economic Consulting, an external contractor known for its past consulting work for the American Petroleum Institute and the coal industry.
The coalition's comments emphasize that liquefied natural gas (LNG) exports would lower wages and employment in the U.S., while enriching energy companies by billions of dollars, including their overseas investors—as even the NERA study acknowledges. Exports would also require a big increase in fracking to supply LNG tankers, leaving communities across the country with costly environmental damage and health threats.
"The public should be outraged to hear that domestic supplies of gas would be shipped overseas and that households which rely on a paycheck will see no benefit, which is clearly stated in the report," said Deb Nardone of the Sierra Club. "Most Americans rely on a paycheck. Meanwhile communities all across the country are left footing the bill to clean up contaminated water supplies and with increased medical bills due to air pollution. Exporting fracked gas is clearly not in the best interest of the United States. DOE and President Obama must not accept this flawed study."
"Fracked gas is one of the dirtiest sources of energy on the planet, and increasing demand for it will only accelerate climate change and lead to more superstorms like Sandy," said Zack Malitz from CREDO. "If President Obama's inaugural promise to respond to the threat of climate change is sincere, he will deny all applications to export fracked gas abroad."
Fracking is a violent process that dislodges gas deposits from shale rock formations. The gas production that fracking enables is known to contaminate drinking water, pollute the air, and disrupt landscapes and communities. There are no economic costs included in the report associated with environmental damages and public health impacts. The coalition calls for the DOE to conduct an Environmental Impact Statement before deciding whether LNG exports are in the public interest.
"The Department of Energy study fails to provide a true and honest picture of what LNG exports mean for our nation, " said Maya van Rossum, the Delaware Riverkeeper. "LNG exports will subject more and more communities to the devastation caused by gas drilling. LNG exports also means that this country will fall behind in the present and future race to become leaders in sustainable energy, providing true energy security, jobs that will last generations, growing investments in this nation's energy expertise, and helping us to avoid the worst case scenarios that global climate change will bring if we stay on the fossil fuel treadwheel."
"Exporting fracked gas flies in the face of the oil and gas industry's claims about energy security," says Wenonah Hauter, executive director of Food & Water Watch. "Exporting gas would intensify drilling and fracking in the United States, pad the profits of the oil and gas industry at the expense of affected communities, and exacerbate the threats from global warming. If President Obama wants to address climate change, he needs to reject proposals to export natural gas."
"LNG exports also encourage reliance on another generation of fossil fuels at a time when the world needs to be moving swiftly to renewable energy supplies," said Bruce Ferguson of Catskill Citizens for Safe Energy.
All public comments on the study are made available on the DOE's website and replies to the comments will be accepted for the next 30 days ending Feb. 25.
Visit EcoWatch's FRACKING and LNG pages for more related news on this topic.
——–
Sign the petition today, telling President Obama to enact an immediate fracking moratorium:

EcoWatch Daily Newsletter