20 Nutrition Facts That Should Be Common Sense (But Aren't)
Feb. 12, 2015 01:05PM EST
Food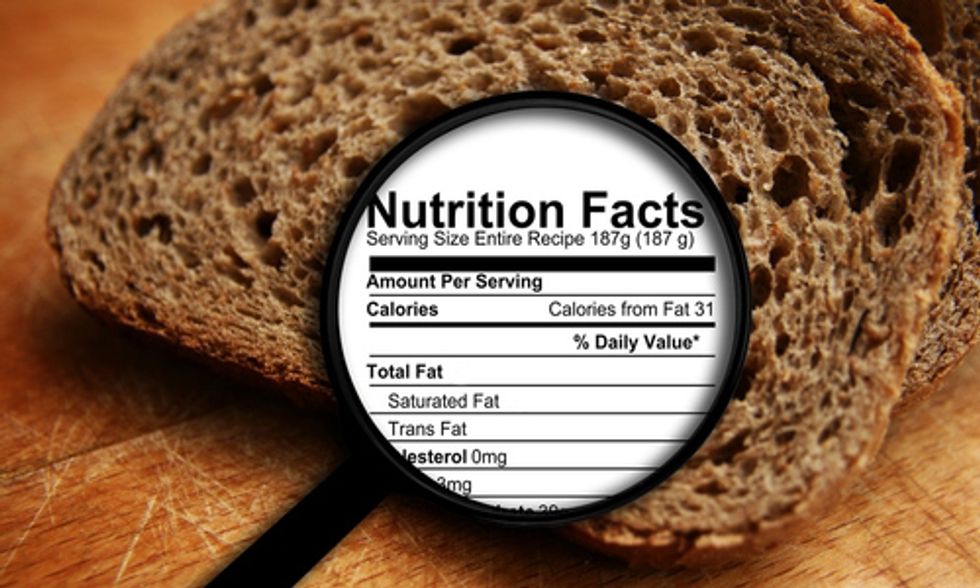 Common sense is surprisingly rare in nutrition.
All sorts of myths and misconceptions are being spread around, even by so-called experts.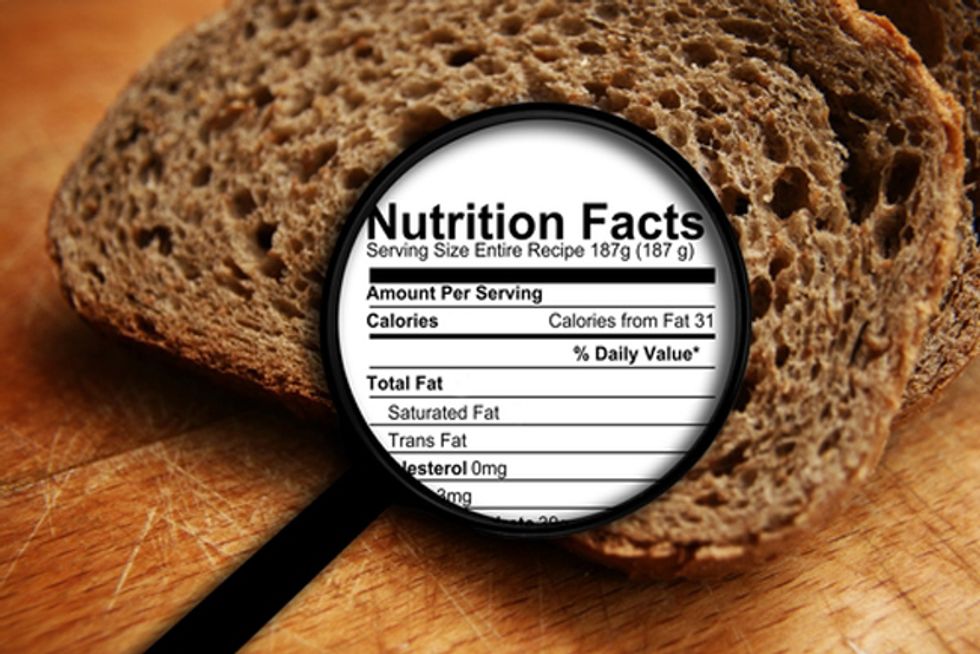 Photo credit: Shutterstock
Here are 20 nutrition facts that should be common sense (but clearly aren't).
1. Artificial Trans Fats Are Not Suitable For Human Consumption
Trans fats are nasty.
Producing them involves high pressure, heat and hydrogen gas in the presence of a metal catalyst.
This process turns liquid vegetable oils into a thick, toxic sludge that is solid at room temperature.
You have to wonder what was going through the head of the person who actually thought of putting this stuff in food and selling it to humans. It is baffling, really.
Of course, trans fats are more than just unappetising. Studies have shown that they are incredibly harmful as well, linked to a drastic increase in heart disease risk (1, 2).
2. You Don't Need to Eat Every 2-3 Hours
You really don't need to be constantly eating in order to lose weight.
Studies have actually looked at this and found that smaller, more frequent meals have no effect on fat burning or body weight (3, 4).
Eating every 2-3 hours is inconvenient and completely unnecessary for the majority of people. Just eat when you're hungry and make sure to choose healthy and nutritious foods.
3. The Mainstream Media Should Never be Trusted For Nutrition Information
The mainstream media is part of the reason for all the nutrition confusion out there.
It seems like every week there is a new study making headlines, often contradicting another study that came out just a few months earlier.
These stories often get a lot of attention, but when you look past the headlines and read the actual studies, you find that they are taken way out of context.
In many cases, there are other higher quality studies that directly contradict the media frenzy (which rarely get mentioned).
4. Meat Does Not Rot in Your Colon
It is completely false that meat rots in the colon.
The human body is well equipped to digest and absorb all the important nutrients found in meat.
The protein gets broken down in the stomach by stomach acids, then the rest of it gets broken down in the small intestine by powerful digestive enzymes.
All the fats, proteins and nutrients are then moved past the digestive wall and into the body. There is simply nothing left to "rot" in the colon.
5. Eggs Are Among The Healthiest Foods You Can Eat
Eggs were unfairly demonized because the yolks are high in cholesterol.
However, studies show that cholesterol from eggs doesn't raise blood cholesterol in the majority of people (5).
New studies that include hundreds of thousands of people show that eggs have no effect on heart disease in otherwise healthy individuals (6).
The truth is, eggs are among the healthiest and most nutritious foods you can eat.
Almost all the nutrients are found in the yolk, and telling people to avoid the yolks (or eggs altogether) is one of the biggest mistakes in the history of nutrition.
6. Sugary Drinks Are The Most Fattening Aspect of The Modern Diet
Added sugar is a disaster, and getting it in liquid form is even worse.
The problem with liquid sugar, is that your brain doesn't compensate for the calories by eating less of other foods (7).
In other words, these calories don't get "registered" by the brain, making you eat more calories overall (8).
Of all the junk foods, sugar-sweetened beverages are the most fattening of all, and that is saying something.
7. Low-Fat Does Not Equal Healthy
The "low-fat" diet promoted by the mainstream nutrition guidelines is a miserable failure.
Numerous long-term studies show that it doesn't work, neither for weight loss or disease prevention (9, 10, 11).
What's more, it led to a plethora of processed "low-fat" foods to be brought to the market. Because foods taste bad without the fat, the food manufacturers added a whole bunch of sugar to them instead.
Foods that are naturally low-fat (like fruits and vegetables) are great, but processed foods with "low-fat" on the label are usually loaded with unhealthy ingredients.
8. Fruit Juice is Not That Different From Sugary Soft Drinks
A lot of people believe that fruit juices are healthy.
It seems to make sense, because they come from fruit.
However, fruit juices contain just as much sugar as sugary soft drinks like coca cola (12)!
There is no fiber in them and no chewing resistance, making it very easy to consume massive amounts of sugar.
A single cup of orange juice contains just as much sugar as two whole oranges (13, 14).
If you're trying to avoid sugar for health reasons, then you should avoid fruit juice as well. It is just as bad, and the small amounts of antioxidants do not make up for the large amounts of sugar.
9. Feeding Your Gut Bugs is Critical
Did you know that you are actually just 10 percent human?
The bacteria in the intestine, known as the gut flora, actually outnumber human cells 10 to 1!
In recent years, research has shown that the types and number of these bacteria can have profound implications for human health, affecting everything from body weight to brain function (15, 16).
Just like your body's cells, the bacteria need to eat, and soluble fiber is their preferred fuel source (17, 18).
This may be the most important reason to include plenty of fiber in your diet, to feed the little guys in the intestine.
10. "Cholesterol" is Not The Enemy
What people generally refer to as "cholesterol" isn't really cholesterol.
When people talk about the so-called "bad" and "good" cholesterol, they're actually referring to the proteins that carry cholesterol around.
LDL stands for Low Density Lipoprotein and HDL stands for High Density Lipoprotein.
The truth is, cholesterol is not the enemy. The main determinant of heart disease risk is the type of lipoproteins that carry cholesterol around, not cholesterol itself.
11. Weight Loss Supplements Almost Never Work
There are tons of different weight loss supplements on the market.
The problem is that they almost never work. They are claimed to lead to magical results, but fail when put to the test in actual studies.
Even the ones who do work, the effect is too small to really make a noticeable difference.
People who promote magic solutions like weight loss supplements are actually causing harm, because this distracts people from the things that actually matter.
The truth is that the only way to lose weight and keep it off, is to adopt a lifestyle change.
12. Health is About Way More Than How Much You Weigh
People focus way too much on just weight gain/loss. The truth is that health goes way beyond that.
Many obese people are metabolically healthy, while many normal weight people have the same metabolic problems associated with obesity (19, 20).
Focusing just on body weight is counterproductive. It is possible to improve health without causing weight loss, and vice versa.
It appears that the area where fat builds up is important. The fat in the abdominal cavity (belly fat) is associated with metabolic problems, while the fat under the skin is mostly a cosmetic problem (21).
Therefore, reducing belly fat should be a priority for health improvement, the fat under the skin and the number on the scale don't matter as much.
13. Calories Count, But You Don't Necessarily Need to Count Them
Calories are important, that is a fact.
Obesity is a matter of excess stored energy (calories) accumulating in the form of body fat.
However, this does not mean that people need to track or count calories, or monitor everything that enters their bodies.
Although calorie counting works for a lot of people, there are many things that people can do to lose weight, without ever having to count a single calorie.
For example, eating more protein has been shown to lead to automatic calorie restriction and significant weight loss. Without restricting calories (22, 23).
14. People With High Blood Sugar and/or Type 2 Diabetes Should Not be Eating a High-Carb Diet
For decades, people have been advised to eat a low-fat diet with carbs at 50-60 percent of calories.
Surprisingly, this advice was extended to include people with type 2 diabetes, which can not tolerate a lot of carbs.
People with type 2 diabetes are resistant to insulin and any carbs they eat will cause a big rise in blood sugar levels.
For this reason, they need to take blood sugar lowering drugs to bring their levels down.
If anyone benefits from a low-carb diet, it is diabetic patients. In one study, a low-carb diet for only 6 months allowed 95.2 percent of patients to reduce or eliminate their blood sugar medication (24).
Although the advice is changing (slowly), many "mainstream" organizations around the world are still telling diabetics to eat a high-carb diet.
15. Fat Doesn't Make You Fat, but Neither Does Carbohydrate
Fat has often been blamed for obesity, because fat contains more calories per gram than protein and carbs.
However, this doesn't really have any practical meaning.
People who eat a diet that is high in fat (but low in carbs) actually end up eating fewer calories than people on low-fat, high-carb diets (25, 26).
This has conversely led many people to blame carbs for obesity, but this is a mistake as well. Plenty of populations have eaten high-carb diets but remained healthy.
As with everything in nutrition, this depends on the context.
Fat can be fattening, carbs can be fattening. It all depends on the rest of the stuff you are eating and your overall lifestyle.
16. Junk Food Can be Addictive
In the past 100 years or so, food has changed.
People are eating more processed food than ever, and the technologies used to engineer foods have become more elaborate.
These days, food engineers have found ways to make food so "rewarding" that the brain gets flooded with dopamine (27).
This is the same mechanism employed by drugs of abuse (28).
For this reason, some (but definitely not all) people can become addicted and completely lose control over their consumption (29).
Many studies have looked at this and found similarities between processed junk foods and drugs of abuse (30).
17. Health Claims on Packaging Should Never be Trusted
People are more health conscious than ever.
The food manufacturers are well aware of this, and have found ways to market the same old junk to the health conscious people as well.
They do this by adding misleading labels like "whole grain" or "low fat" on their foods.
You will now find all sorts of seriously unhealthy junk food with health claims on the label, such as "whole grain" fruit loops and cocoa puffs.
These labels are almost always misleading, and are used to trick people into thinking that they're making the right choice for themselves (and their children).
If the packaging of a food tells you that it is healthy, then it probably isn't.
18. Refined Vegetable Oils Should be Avoided
Vegetable oils, like soybean, corn and canola oils, are extracted from seeds using harsh processing methods.
These oils contain large amounts of Omega-6 fatty acids, which are biologically active and humans never consumed in large amounts during evolution (31).
Studies show that these oils can cause oxidative stress and make the LDL lipoproteins in the body become oxidized, potentially contributing to heart disease (32, 33, 34).
19. "Organic" or "Gluten-Free" Does Not Equal Healthy
There are many health trends in the world these days.
Organic food is popular, and going gluten-free is trendy.
However, just because something is organic or gluten-free, it doesn't mean that it is healthy. For example, you can make all sorts of junk foods out of organic ingredients.
Foods that are naturally gluten-free are fine, but gluten-free processed foods are often made with seriously harmful ingredients that are even worse than their gluten-containing counterparts.
The truth is, organic sugar is still sugar and gluten-free junk food is still junk food.
20. Blaming New Health Problems on Old Foods Doesn't Make Sense
Heart disease didn't become a problem until about a hundred years ago.
The obesity epidemic started around 1980 and the type 2 diabetes epidemic followed soon after.
These are the biggest health problems in the world, and it seems pretty clear that diet has a lot to do with them.
For some very strange reason, the health authorities started blaming them on foods like red meat, eggs and butter.
But we've been eating these natural foods for thousands of years, while these health problems are relatively new.
Doesn't it make more sense to suspect all the new stuff instead? Such as all the processed foods, added sugar, refined grains and vegetable oils?
Blaming new health problems on old foods simply doesn't make sense.
YOU MIGHT ALSO LIKE
50 Healthiest Foods on the Planet
Why I am a Pegan—or Paleo-Vegan—and Why You Should Be Too
Airborne microplastics are turning up in remote regions of the world, including the remote Altai mountains in Siberia. Kirill Kukhmar / TASS / Getty Images
However, a new study from researchers at Cornell and Utah State University highlights the increasing threat of airborne microplastics "spiraling around the globe," The Guardian reported.
Plastic waste breaks down into smaller pieces until it becomes microscopic and gets swept up into the atmosphere, where it rides the jet stream and travels across continents, the Cornell Chronicle reported. Researchers discovered this has led to a global plastic cycle as microplastics permeate the environment, according to The Guardian.
"We found a lot of legacy plastic pollution everywhere we looked; it travels in the atmosphere and it deposits all over the world," Janice Brahney, lead author of the study and Utah State University assistant professor of natural resources, told the Cornell Chronicle. "This plastic is not new from this year. It's from what we've already dumped into the environment over several decades."
In the study, published in the journal Proceedings of the National Academy of Sciences, researchers tested the most likely sources of more than 300 samples of airborne microplastics from 11 sites across the western U.S. To their surprise, the researchers found that almost none of the atmospheric microplastics came from plastic waste in cities and towns. "It just didn't work out that way," Professor Natalie Mahowald from Cornell University, who was part of the research team, told The Guardian.
It turns out that 84 percent of atmospheric microplastics came from roads, 11 percent from oceans and five percent from agricultural soil dust, the scientists wrote.
"We did the modeling to find out the sources, not knowing what the sources might be," Mahowald told the Cornell Chronicle. "It's amazing that this much plastic is in the atmosphere at that level, and unfortunately accumulating in the oceans and on land and just recirculating and moving everywhere, including remote places."
The scientists say the level of plastic pollution is expected to increase, raising "questions on the impact of accumulating plastics in the atmosphere on human health. The inhalation of particles can be irritating to lung tissue and lead to serious diseases," The Guardian reported.
The study coincides with other recent reports by researchers, who confirmed the existence of microplastics in New Zealand and Moscow, where airborne plastics are turning up in remote parts of snowy Siberia.
In the most recent study, scientists also learned that plastic particles were more likely to be blown from fields than roads in Africa and Asia, The Guardian reported.
As plastic production increases every year, the scientists stressed that there remains "large uncertainties in the transport, deposition, and source attribution of microplastics," and wrote that further research should be prioritized.
"What we're seeing right now is the accumulation of mismanaged plastics just going up. Some people think it's going to increase by tenfold [per decade]," Mahowald told The Guardian. "But maybe we could solve this before it becomes a huge problem, if we manage our plastics better, before they accumulate in the environment and swirl around everywhere."
EcoWatch Daily Newsletter
A laborer works at the site of a rare earth metals mine at Nancheng county, Jiangxi province, China on Oct. 7, 2010. Jie Zhao / Corbis via Getty Images
By Michel Penke
More than every second person in the world now has a cellphone, and manufacturers are rolling out bigger, better, slicker models all the time. Many, however, have a bloody history.
Though made in large part of plastic, glass, ceramics, gold and copper, they also contain critical resources. The gallium used for LEDs and the camera flash, the tantalum in capacitors and indium that powers the display were all pulled from the ground — at a price for nature and people.
"Mining raw materials is always problematic, both with regard to human rights and ecology," said Melanie Müller, raw materials expert of the German think tank SWP. "Their production process is pretty toxic."
The gallium and indium in many phones comes from China or South Korea, the tantalum from the Democratic Republic of Congo or Rwanda. All in, such materials comprise less than ten grams of a phone's weight. But these grams finance an international mining industry that causes radioactive earth dumps, poisoned groundwater and Indigenous population displacement.
Environmental Damage: 'Nature Has Been Overexploited'
The problem is that modern technologies don't work without what are known as critical raw materials. Collectively, solar panels, drones, 3D printers and smartphone contain as many as 30 of these different elements sourced from around the globe. A prime example is lithium from Chile, which is essential in the manufacture of batteries for electric vehicles.
"No one, not even within the industry, would deny that mining lithium causes enormous environmental damage," Müller explained, in reference to the artificial lakes companies create when flushing the metal out of underground brine reservoirs. "The process uses vast amounts of water, so you end up with these huge flooded areas where the lithium settles."
This means of extraction results in the destruction and contamination of the natural water system. Unique plants and animals lose access to groundwater and watering holes. There have also been reports of freshwater becoming salinated due to extensive acidic waste water during lithium mining.
But lithium is not the only raw material that causes damage. Securing just one ton of rare earth elements produces 2,000 tons of toxic waste, and has devastated large regions of China, said Günther Hilpert, head of the Asia Research Division of the German think tank SWP.
He says companies there have adopted a process of spraying acid over the mining areas in order to separate the rare earths from other ores, and that mined areas are often abandoned after excavation.
"They are no longer viable for agricultural use," Hilpert said. "Nature has been overexploited."
China is not the only country with low environmental mining standards and poor resource governance. In Madagascar, for example, a thriving illegal gem and metal mining sector has been linked to rainforest depletion and destruction of natural lemur habitats.
States like Madagascar, Rwanda and the DRC score poorly on the Environmental Performance Index that ranks 180 countries for their effort on factors including conservation, air quality, waste management and emissions. Environmentalists are therefore particularly concerned that these countries are mining highly toxic materials like beryllium, tantalum and cobalt.
But it is not only nature that suffers from the extraction of high-demand critical raw materials.
"It is a dirty, toxic, partly radioactive industry," Hilpert said. "China, for example, has never really cared about human rights when it comes to achieving production targets."
Dirty, Toxic, Radioactive: Working in the Mining Sector
One of the most extreme examples is Baotou, a Chinese city in Inner Mongolia, where rare earth mining poisoned surrounding farms and nearby villages, causing thousands of people to leave the area.
In 2012, The Guardian described a toxic lake created in conjunction with rare earth mining as "a murky expanse of water, in which no fish or algae can survive. The shore is coated with a black crust, so thick you can walk on it. Into this huge, 10 sq km tailings pond nearby factories discharge water loaded with chemicals used to process the 17 most sought after minerals in the world."
Local residents reported health issues including aching legs, diabetes, osteoporosis and chest problems, The Guardian wrote.
South Africa has also been held up for turning a blind eye to the health impacts of mining.
"The platinum sector in South Africa has been criticized for performing very poorly on human rights — even within the raw materials sector," Müller said.
In 2012, security forces killed 34 miners who had been protesting poor working conditions and low wages at a mine owned by the British company Lonmin. What became known as the "Marikana massacre" triggered several spontaneous strikes across the country's mining sector.
Müller says miners can still face exposure to acid drainage — a frequent byproduct of platinum mining — that can cause chemical burns and severe lung damage. Though this can be prevented by a careful waste system.
Some progress was made in 2016 when the South African government announced plans to make mining companies pay $800 million (€679 million) for recycling acid mine water. But they didn't all comply. In 2020, activists sued Australian-owned mining company Mintails and the government to cover the cost of environmental cleanup.
Another massive issue around mining is water consumption. Since the extraction of critical raw materials is very water intensive, drought prone countries such as South Africa, have witnessed an increase in conflicts over supply.

For years, industry, government and the South African public debated – without a clear agreement – whether companies should get privileged access to water and how much the population may suffer from shortages.
Mining in Brazil: Replacing Nature, People, Land Rights
Beyond the direct health and environmental impact of mining toxic substances, quarrying critical raw materials destroys livelihoods, as developments in Brazil demonstrate.
"Brazil is the major worldwide niobium producer and reserves in [the state of] Minas Gerais would last more than 200 years [at the current rate of demand]," said Juliana Siqueira-Gay, environmental engineer and Ph.D. student at the University of São Paulo.
While the overall number of niobium mining requests is stagnating, the share of claims for Indigenous land has skyrocketed from 3 to 36 percent within one year. If granted, 23 percent of the Amazon forest and the homeland of 222 Indigenous groups could fall victim to deforestation in the name of mining, a study by Siqueira-Gay finds.
In early 2020, Brazilian President Jair Bolsonaro signed a bill which would allow corporations to develop areas populated by Indigenous communities in the future. The law has not yet entered into force, but "this policy could have long-lasting negative effects on Brazil's socio-biodiversity," said Siqueira-Gay.
One example are the niobium reserves in Seis Lagos, in Brazil's northeast, which could be quarried to build electrolytic capacitors for smartphones.
"They overlap the Balaio Indigenous land and it would cause major impacts in Indigenous communities by clearing forests responsible for providing food, raw materials and regulating the local climate," Siqueira-Gay explained.
She says scientific good practice guidelines offer a blueprint for sustainable mining that adheres to human rights and protects forests. Quarries in South America — and especially Brazil — funded by multilaterial banks like the International Finance Corporation of the World Bank Group have to follow these guidelines, Siqueira-Gay said.
They force companies to develop sustainable water supply, minimize acid exposure and re-vegetate mined surfaces. "First, negative impacts must be avoided, then minimized and at last compensated — not the other way around."
Reposted with permission from DW.
From Your Site Articles
Related Articles Around the Web
Scientists are studying barley, the key ingredient in beer. Ridofranz / Getty Images
Researchers at UC-Riverside are investigating how barley, a key ingredient in beer, survives in such a wide variety of climates with hopes of learning what exactly makes it so resilient across climates.
Barley was first grown domestically in Southwest Asia about 10,000 year ago and is grown around the world, from Egypt to Minnesota.
Barley's prime growing regions have shifted northward in recent decades as global temperatures have risen due to climate change caused by human extraction and combustion of fossil fuels.
Chuck Skypeck, technical brewing projects manager for the Brewers Association located in Boulder, Colorado, told E&E climate change's effects are impacting the brewing industry.
"Certainly dynamic growing conditions, water scarcity, extreme weather events, growers' planting decisions can all affect both pricing and availability of brewers' supply of malted barley," he told E&E News.
For a deeper dive:
For more climate change and clean energy news, you can follow Climate Nexus on Twitter and Facebook, sign up for daily Hot News, and visit their news site, Nexus Media News.
Air France airplanes parked at the Charles de Gaulle/Roissy airport on March 24, 2020. SAMSON / AFP via Getty Images
France moved one step closer this weekend to banning short-haul flights in an attempt to fight the climate crisis.
A bill prohibiting regional flights that could be replaced with an existing train journey of less than two and a half hours passed the country's National Assembly late on Saturday, as Reuters reported.
"We know that aviation is a contributor of carbon dioxide and that because of climate change we must reduce emissions," Industry Minister Agnes Pannier-Runacher told Europe 1 radio, according to Reuters.
The measure now has to pass the French Senate, then return to the lower house for a final vote. It would end regional flights between Paris's Orly airport and cities like Nantes and Bordeaux, The Guardian explained. It would not, however, impact connecting flights through Paris's Charles de Gaulle/Roissy airport.
The bill is part of a legislative package which aims to reduce France's emissions by 40 percent of 1990 levels by 2030, Reuters reported. It is a watered-down version of a proposal suggested by France's Citizens' Convention on Climate, BBC News explained. This group, which was formed by President Emmanuel Macron in 2019 and included 150 ordinary citizens, had put forward a ban on flights that could be replaced with an existing train journey of under four hours.
However, the journey length was lowered after protests from KLM-Air France, which had suffered heavy losses due to the coronavirus pandemic, and regions who were concerned about being left out of national transit networks, as The Guardian explained.
"We have chosen two and a half hours because four hours risks isolating landlocked territories including the greater Massif Central, which would be iniquitous," transport minister Jean-Baptiste Djebbari said, as The Guardian reported.
However, some environmental and consumer groups objected to the changes. The organization UFC-Que Choisir compared plane routes with equivalent train journeys of under four hours and found that the plane trips emitted an average of 77 times more carbon dioxide per passenger than the train journeys. At the same time, the train alternatives were cheaper and only as much as 40 minutes longer.
"[T]he government's choice actually aims to empty the measure of its substance," the group said, according to The Guardian.
The new measure also opens the French government to charges of hypocrisy. It bailed out Air France-KLM to the tune of a seven-billion euro loan last year, though it did require the airline to drop some domestic routes as a condition. Then, days before the measure passed, it more than doubled its stake in the airline, BBC News reported. However, Pannier-Runacher insisted to Europe 1 radio that it was possible to balance fighting climate change and supporting struggling businesses.
"Equally, we must support our companies and not let them fall by the wayside," she said, as Reuters reported.
This is not the first time that climate measures and aviation bailouts have coincided in the wake of the coronavirus pandemic. Austrian Airlines replaced its Vienna-Salzburg flight with additional train service after it received government money dependent on cutting greenhouse gas emissions, BBC News reported.
The number of flights worldwide declined almost 42 percent in 2020 when compared with 2019. It is expected that global aviation may not fully recover until 2024, according to Reuters.
A woman looks at a dead gray whale on the beach in the SF Bay area on May 23, 2019; a new spate of gray whales have been turning up dead near San Francisco. Justin Sullivan / Getty Images
Four gray whales have washed up dead near San Francisco within nine days, and at least one cause of death has been attributed to a ship strike.