This website uses cookies to ensure you get the best experience while browsing it. By clicking 'Got It' you're accepting these terms.
20 Houseplants That Remove Airborne Toxins From Your Home
Aug. 11, 2015 01:19PM EST
Health + Wellness
Bringing a bit of nature into your home does more than brighten the atmosphere. Introducing houseplants into various rooms in the house can help reduce the chance of getting seasonal sicknesses (such as the common cold), remove airborne contaminants (volatile organic compounds or VOCs), reduce the chance of headaches, lift your mood, decrease your blood pressure, reduce allergies, improve sleep and much more.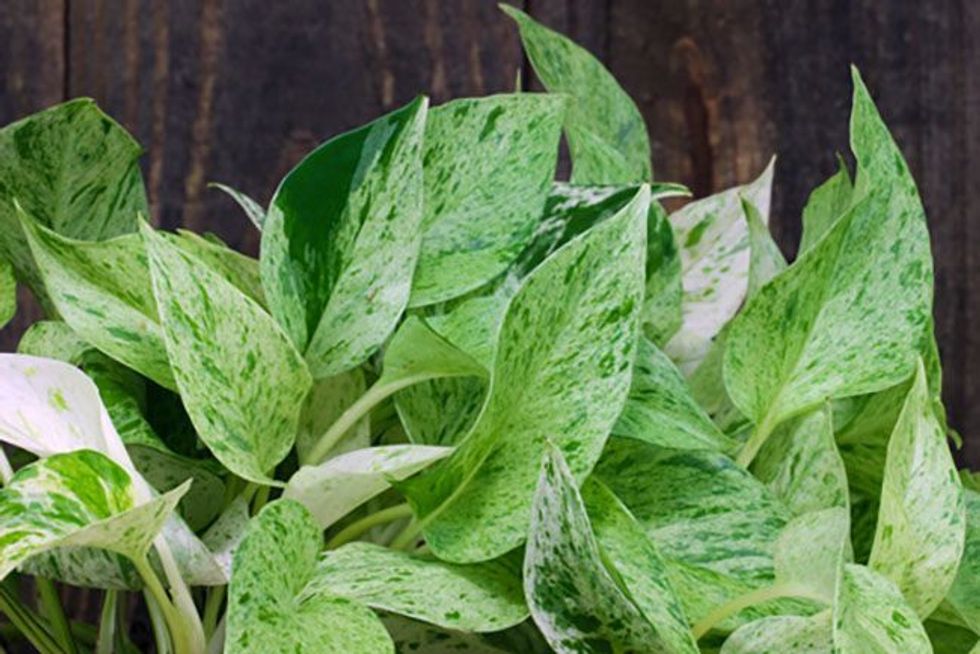 Golden pothos. Photo credit: Shutterstock
The 20 plants listed below are specifically known for their air purifying properties. And while an open window may feel like all the fresh air you need, did you know that everything from toilet paper to common household cleaners can contain chemicals and release toxins like formaldehyde? Or that VOCs like benzene can be released into the air by everything from the paint on your walls, to the printed material found in your home?
So why not breathe a bit easier and enjoy the beauty of a new houseplant at the same time.
(All plants listed will clear CO2 and may clear more VOCs than noted).
1. Golden pothos (Scindapsus aures): Clears formaldehyde and other VOCs.
2. Ficus alii (Ficus maeleilandii alii): Good general air purifier.
3. Spider Plant (Chlorophytum comosum): Clears benzene, formaldehyde, carbon monoxide and xylene.
4. Lady Palm (Rhapis Excelsa): Good general air purifier.
5. Snake plant (Sansevieria trifasciata 'Laurentii'): Clears formaldehyde.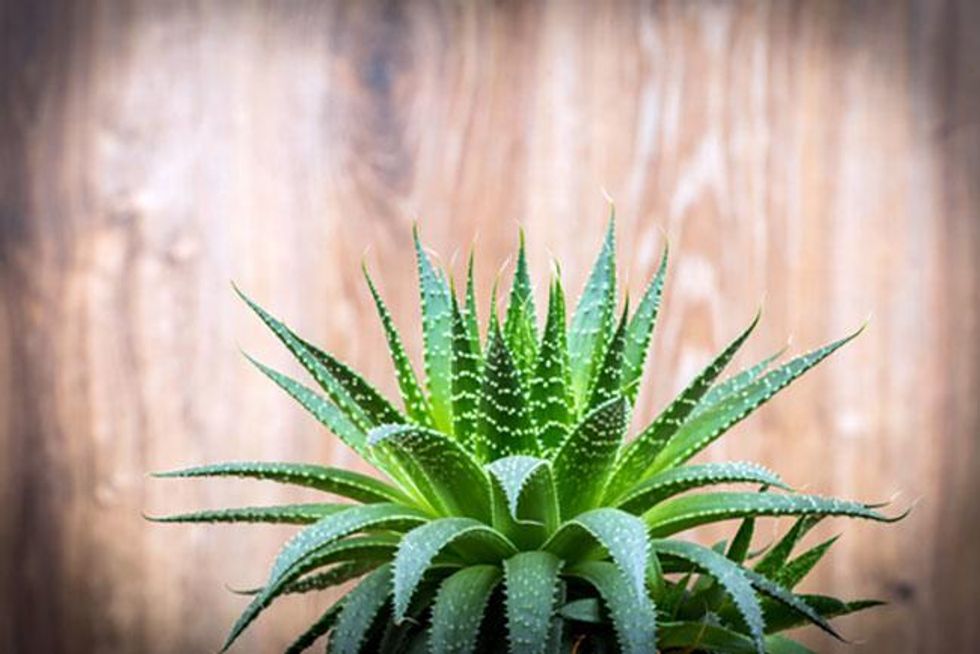 Aloe. Photo credit: Shutterstock
6. Aloe: Clears formaldehyde and benzene.
7. Moth Orchid (Phalaenopsis): Clears formaldehyde.
8. Dwarf / Pygmy Date Palm (Phoenix roebelenii): Clears formaldehyde and xylene.
9. Chinese evergreen (Aglaonema Crispum 'Deborah'): Clears air pollutants and toxins.
10. Chrysanthemum (Chrysantheium morifolium): Clears benzene.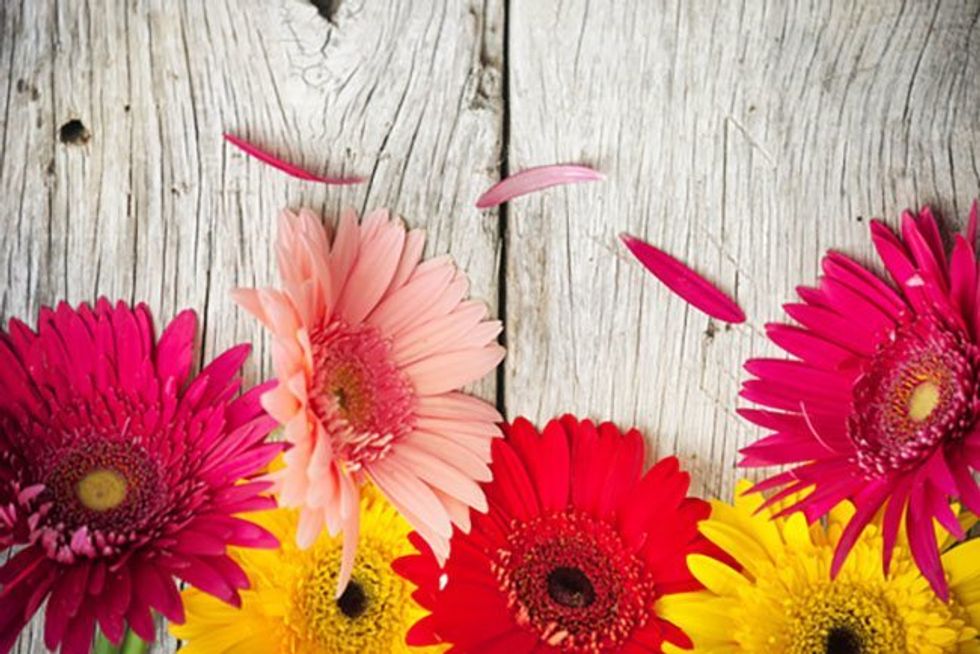 Gerber daisy. Photo credit: Shutterstock
11. Gerber daisy (Gerbera jamesonii): Clears trichloroethylene and benzene.
12. Red-edged dracaena (Dracaena marginata): Clears xylene, trichloroethylene and formaldehyde.
13. Weeping fig (Ficus benjamina): Clears formaldehyde, benzene and trichloroethylene
14. English ivy (Hedera helix): Clears airborne fecal-matter particles.
15. Azalea (Rhododendron simsii): Clears formaldehyde.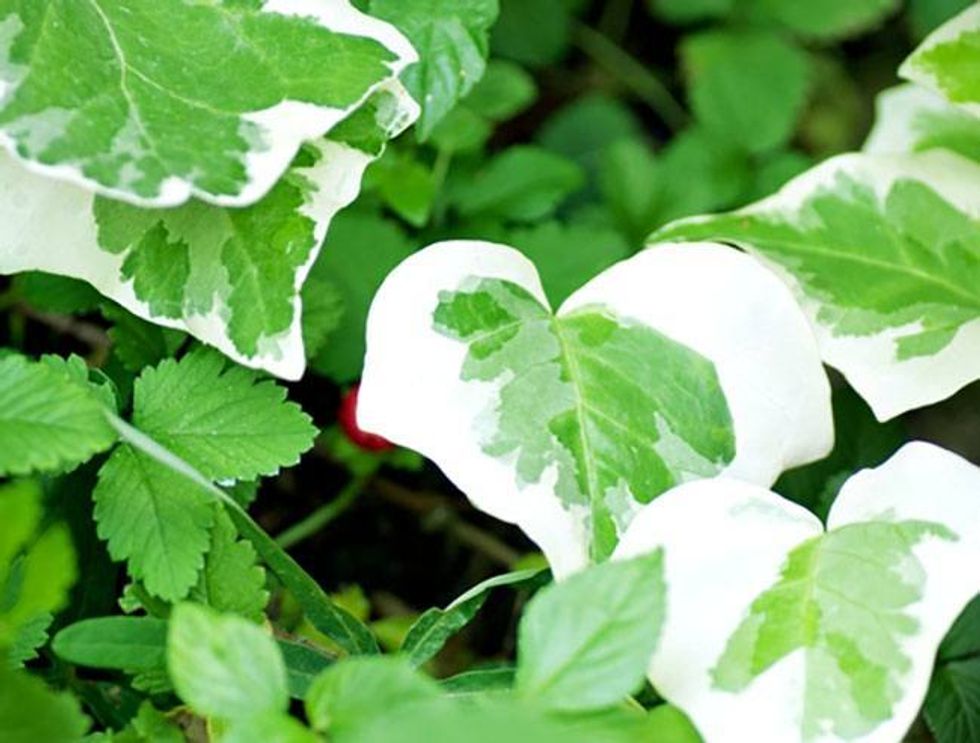 Heart leaf philodendron. Photo credit: Shutterstock
16. Heart leaf philodendron (Philodendron oxycardium): Clears formaldehyde and many other air pollutants.
17. Warneck dracaena (Dracaena deremensis 'Warneckii'): Clears pollutants such as those associated with varnishes and oils.
18. Boston Fern (Nephrolepis exaltata Bostoniensis): Clears formaldehyde.
19. Bamboo palm (Chamaedorea sefritzii): Clears benzene, trichloroethylene and formaldehyde.
20. Peace lily (Spathiphyllum): Clears formaldehyde, benzene, trichloroethylene, toluene and xylene.
YOU MIGHT ALSO LIKE
9 Ways Climate Change Is Making Us Sick
Tips for Avoiding BPA in Canned Food
84,000 Chemicals on the Market, Only 1% Have Been Tested for Safety
EcoWatch Daily Newsletter
Deserted view of NH24 near Akshardham Temple on day nine of the 21-day nationwide lockdown to curb the spread of coronavirus on April 2, 2020 in New Delhi, India. Raj K Raj / Hindustan Times via Getty Images
A Unicef social mobilizer uses a speaker as she carries out public health awareness to prevent the spread and detect the symptoms of the COVID-19 coronavirus by UNICEF at Mangateen IDP camp in Juba, South Sudan on April 2. ALEX MCBRIDE / AFP / Getty Images
By Eddie Ndopu
South Africa is ground zero for the coronavirus pandemic in Africa.
Its townships are typical of high-density neighbourhoods across the continent where self-isolation will be extremely challenging.
The failure to eradicate extreme poverty is a threat beyond the countries in question.
The outside of the Food and Drug Administration headquarters in White Oak, Md. on Nov. 9, 2015. Al Drago / CQ Roll Call
The U.S. Food and Drug Administration has approved the use of two malarial drugs to treat and prevent COVID-19, the respiratory infection caused by the SARS-CoV-2 coronavirus, despite only anecdotal evidence that either is proven effective in treating or slowing the progression of the disease in seriously ill patients.

Some
speculate
that the dissemination of the Antarctic beeches or Nothofagus moorei (seen above in Australia) dates to the time when
Antarctica
, Australia and
South America
were connected. Auscape / Universal Images Group / Getty Images
A team of scientists drilled into the ground near the South Pole to discover forest and fossils from the Cretaceous nearly 90 million years ago, which is the time when dinosaurs roamed the Earth, as the BBC reported.
The recovery of elephant seals is one of the "signs of hope" that scientists say show the oceans can recover swiftly if we let them. NOAA /
CC BY 2.0