This website uses cookies to ensure you get the best experience while browsing it. By clicking 'Got It' you're accepting these terms.
20 Houseplants That Remove Airborne Toxins From Your Home
Aug. 11, 2015 12:19PM EST
Health + Wellness
Bringing a bit of nature into your home does more than brighten the atmosphere. Introducing houseplants into various rooms in the house can help reduce the chance of getting seasonal sicknesses (such as the common cold), remove airborne contaminants (volatile organic compounds or VOCs), reduce the chance of headaches, lift your mood, decrease your blood pressure, reduce allergies, improve sleep and much more.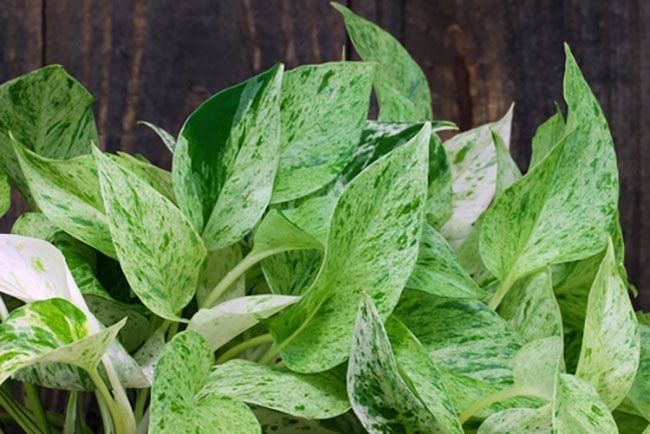 Golden pothos. Photo credit: Shutterstock
The 20 plants listed below are specifically known for their air purifying properties. And while an open window may feel like all the fresh air you need, did you know that everything from toilet paper to common household cleaners can contain chemicals and release toxins like formaldehyde? Or that VOCs like benzene can be released into the air by everything from the paint on your walls, to the printed material found in your home?
So why not breathe a bit easier and enjoy the beauty of a new houseplant at the same time.
(All plants listed will clear CO2 and may clear more VOCs than noted).
1. Golden pothos (Scindapsus aures): Clears formaldehyde and other VOCs.
2. Ficus alii (Ficus maeleilandii alii): Good general air purifier.
3. Spider Plant (Chlorophytum comosum): Clears benzene, formaldehyde, carbon monoxide and xylene.
4. Lady Palm (Rhapis Excelsa): Good general air purifier.
5. Snake plant (Sansevieria trifasciata 'Laurentii'): Clears formaldehyde.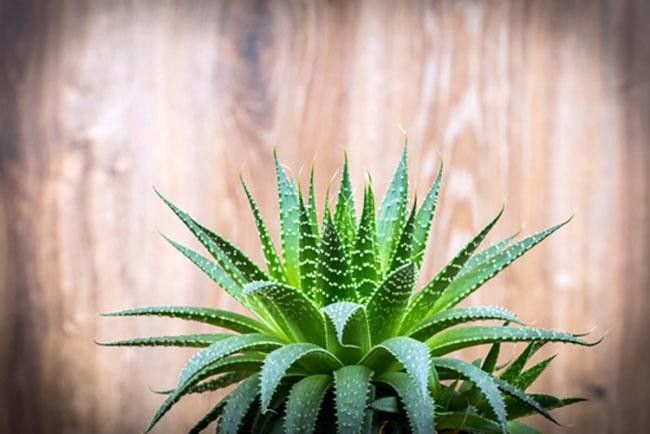 Aloe. Photo credit: Shutterstock
6. Aloe: Clears formaldehyde and benzene.
7. Moth Orchid (Phalaenopsis): Clears formaldehyde.
8. Dwarf / Pygmy Date Palm (Phoenix roebelenii): Clears formaldehyde and xylene.
9. Chinese evergreen (Aglaonema Crispum 'Deborah'): Clears air pollutants and toxins.
10. Chrysanthemum (Chrysantheium morifolium): Clears benzene.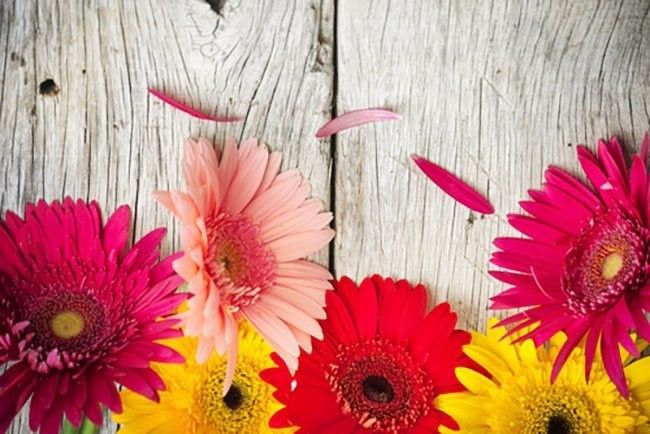 Gerber daisy. Photo credit: Shutterstock
11. Gerber daisy (Gerbera jamesonii): Clears trichloroethylene and benzene.
12. Red-edged dracaena (Dracaena marginata): Clears xylene, trichloroethylene and formaldehyde.
13. Weeping fig (Ficus benjamina): Clears formaldehyde, benzene and trichloroethylene
14. English ivy (Hedera helix): Clears airborne fecal-matter particles.
15. Azalea (Rhododendron simsii): Clears formaldehyde.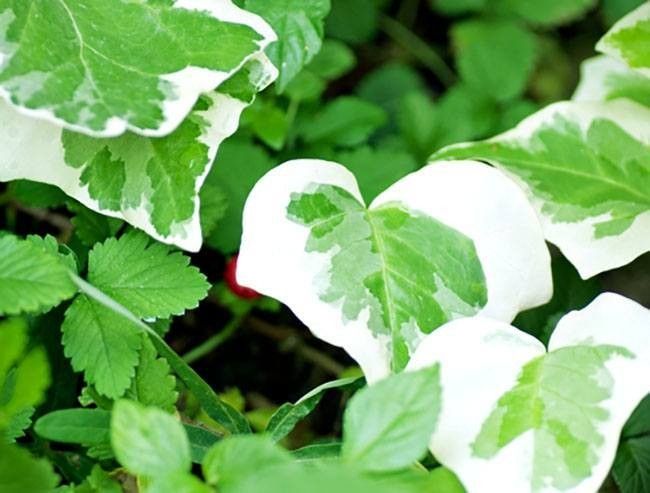 Heart leaf philodendron. Photo credit: Shutterstock
16. Heart leaf philodendron (Philodendron oxycardium): Clears formaldehyde and many other air pollutants.
17. Warneck dracaena (Dracaena deremensis 'Warneckii'): Clears pollutants such as those associated with varnishes and oils.
18. Boston Fern (Nephrolepis exaltata Bostoniensis): Clears formaldehyde.
19. Bamboo palm (Chamaedorea sefritzii): Clears benzene, trichloroethylene and formaldehyde.
20. Peace lily (Spathiphyllum): Clears formaldehyde, benzene, trichloroethylene, toluene and xylene.
YOU MIGHT ALSO LIKE
9 Ways Climate Change Is Making Us Sick
Tips for Avoiding BPA in Canned Food
84,000 Chemicals on the Market, Only 1% Have Been Tested for Safety
EcoWatch Daily Newsletter
Bird watching in the U.S. may be a lot harder than it once was, since bird populations are dropping off in droves, according to a new study.
Amazon CEO Jeff Bezos announces the co-founding of The Climate Pledge at the National Press Club on Sept. 19 in Washington, DC. Paul Morigi / Getty Images for Amazon
The day before over 1,500 Amazon.com employees planned a walkout to participate in today's global climate strike, CEO Jeff Bezos unveiled a sweeping plan for the retail and media giant to be carbon neutral by 2040, 10 years ahead of the Paris agreement schedule.
For the past seven years, the Anishinaabe people have been facing the largest tar sands pipeline project in North America. We still are. In these dying moments of the fossil fuel industry, Water Protectors stand, prepared for yet another battle for the water, wild rice and future of all. We face Enbridge, the largest pipeline company in North America, and the third largest corporation in Canada. We face it unafraid and eyes wide open, for indeed we see the future.
The climate crisis often intensifies systems of oppression. Rieko Honma / Stone / Getty Images Plus
By Mara Dolan
We see the effects of the climate crisis all around us in hurricanes, droughts, wildfires, and rising sea levels, but our proximity to these things, and how deeply our lives are changed by them, are not the same for everyone. Frontline groups have been leading the fight for environmental and climate justice for centuries and understand the critical connections between the climate crisis and racial justice, economic justice, migrant justice, and gender justice. Our personal experiences with climate change are shaped by our experiences with race, gender, and class, as the climate crisis often intensifies these systems of oppression.

Lana Del Rey: "call her Doris Doomsday." Darren Gerrish / BFC / Getty Images Entertainment
By Emer McHugh
Popular music has, and always will be, informed by the political and social contexts from which it emerges.
It was early in the morning last Thursday, and Jonathan Butler was standing on the Fred Hartman Bridge, helping 11 fellow Greenpeace activists rappel down and suspend themselves over the Houston Ship Channel. The protesters dangled in the air most of the day, shutting down a part of one of the country's largest ports for oil.
By C.J. Polychroniou
Climate change is by far the most serious crisis facing the world today. At stake is the future of civilization as we know it. Yet, both public awareness and government action lag way behind what's needed to avert a climate change catastrophe. In the interview below, Noam Chomsky and Robert Pollin discuss the challenges ahead and what needs to be done.
Food manufacturer General Mills issued a voluntary recall of more than 600,000 pounds, or about 120,000 bags, of Gold Medal Unbleached All Purpose Flour this week after a sample tested positive for a bacteria strain known to cause illness.