This website uses cookies to ensure you get the best experience while browsing it. By clicking 'Got It' you're accepting these terms.
20 Houseplants That Remove Airborne Toxins From Your Home
Aug. 11, 2015 12:19PM EST
Health + Wellness
Bringing a bit of nature into your home does more than brighten the atmosphere. Introducing houseplants into various rooms in the house can help reduce the chance of getting seasonal sicknesses (such as the common cold), remove airborne contaminants (volatile organic compounds or VOCs), reduce the chance of headaches, lift your mood, decrease your blood pressure, reduce allergies, improve sleep and much more.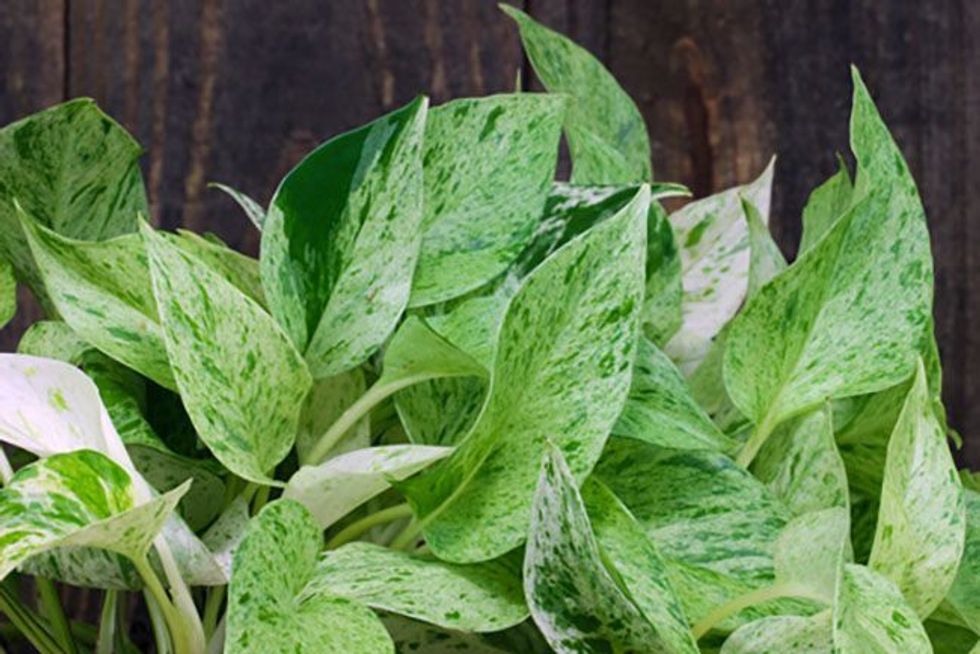 Golden pothos. Photo credit: Shutterstock
The 20 plants listed below are specifically known for their air purifying properties. And while an open window may feel like all the fresh air you need, did you know that everything from toilet paper to common household cleaners can contain chemicals and release toxins like formaldehyde? Or that VOCs like benzene can be released into the air by everything from the paint on your walls, to the printed material found in your home?
So why not breathe a bit easier and enjoy the beauty of a new houseplant at the same time.
(All plants listed will clear CO2 and may clear more VOCs than noted).
1. Golden pothos (Scindapsus aures): Clears formaldehyde and other VOCs.
2. Ficus alii (Ficus maeleilandii alii): Good general air purifier.
3. Spider Plant (Chlorophytum comosum): Clears benzene, formaldehyde, carbon monoxide and xylene.
4. Lady Palm (Rhapis Excelsa): Good general air purifier.
5. Snake plant (Sansevieria trifasciata 'Laurentii'): Clears formaldehyde.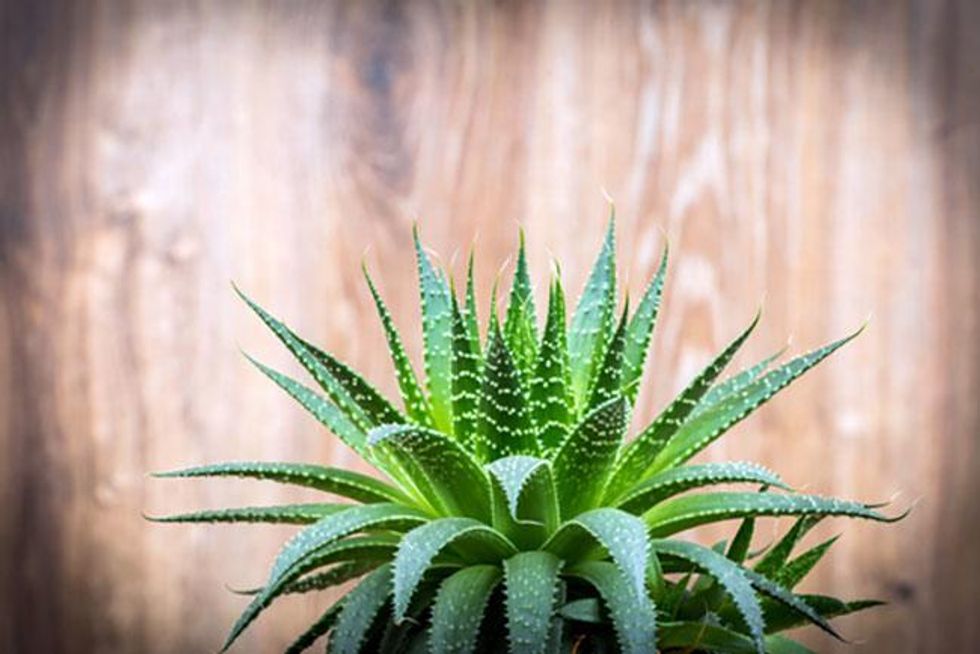 Aloe. Photo credit: Shutterstock
6. Aloe: Clears formaldehyde and benzene.
7. Moth Orchid (Phalaenopsis): Clears formaldehyde.
8. Dwarf / Pygmy Date Palm (Phoenix roebelenii): Clears formaldehyde and xylene.
9. Chinese evergreen (Aglaonema Crispum 'Deborah'): Clears air pollutants and toxins.
10. Chrysanthemum (Chrysantheium morifolium): Clears benzene.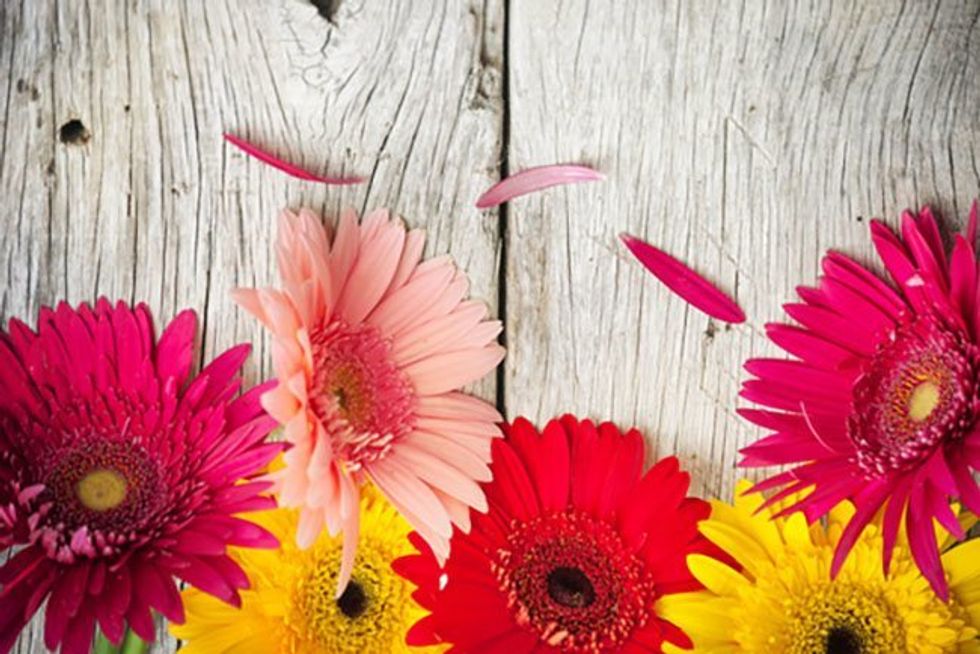 Gerber daisy. Photo credit: Shutterstock
11. Gerber daisy (Gerbera jamesonii): Clears trichloroethylene and benzene.
12. Red-edged dracaena (Dracaena marginata): Clears xylene, trichloroethylene and formaldehyde.
13. Weeping fig (Ficus benjamina): Clears formaldehyde, benzene and trichloroethylene
14. English ivy (Hedera helix): Clears airborne fecal-matter particles.
15. Azalea (Rhododendron simsii): Clears formaldehyde.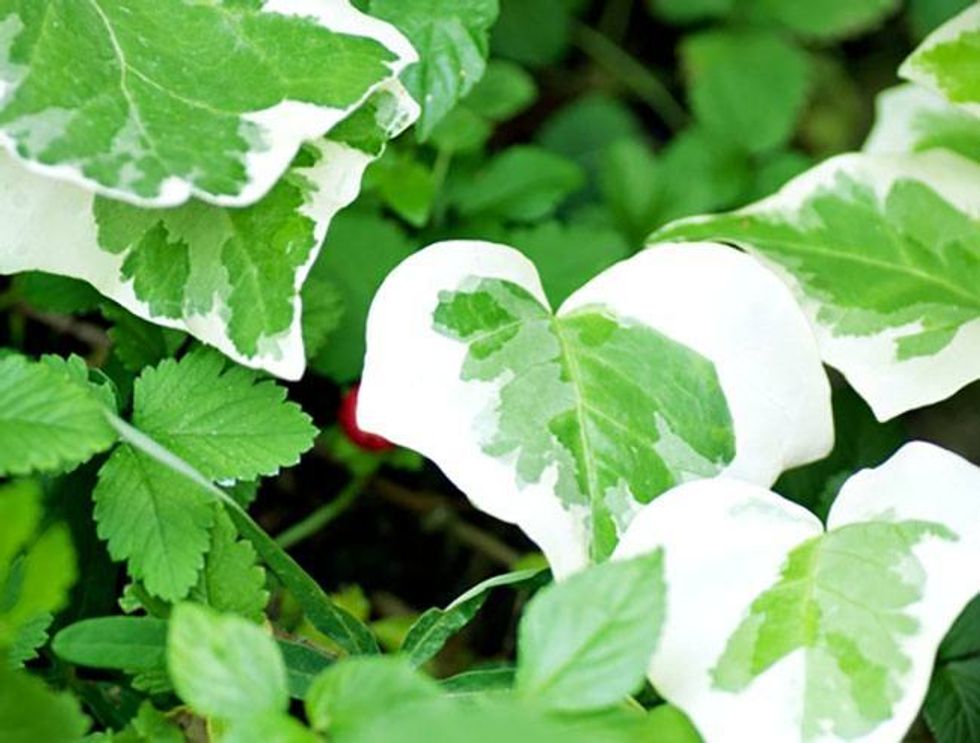 Heart leaf philodendron. Photo credit: Shutterstock
16. Heart leaf philodendron (Philodendron oxycardium): Clears formaldehyde and many other air pollutants.
17. Warneck dracaena (Dracaena deremensis 'Warneckii'): Clears pollutants such as those associated with varnishes and oils.
18. Boston Fern (Nephrolepis exaltata Bostoniensis): Clears formaldehyde.
19. Bamboo palm (Chamaedorea sefritzii): Clears benzene, trichloroethylene and formaldehyde.
20. Peace lily (Spathiphyllum): Clears formaldehyde, benzene, trichloroethylene, toluene and xylene.
YOU MIGHT ALSO LIKE
9 Ways Climate Change Is Making Us Sick
Tips for Avoiding BPA in Canned Food
84,000 Chemicals on the Market, Only 1% Have Been Tested for Safety
EcoWatch Daily Newsletter
A new study shows that half of all Arctic warming and corresponding sea-loss during the late 20th century was caused by ozone-depleting substances. Here, icebergs discharged from Greenland's Jakobshavn Glacier. Kevin Krajick / Earth Institute /
EurekAlert!
The world awakened to the hole in the ozone layer in 1985, which scientists attributed it to ozone depleting substances. Two years later, in Montreal, the world agreed to ban the halogen compounds causing the massive hole over Antarctica. Research now shows that those chemicals didn't just cut a hole in the ozone layer, they also warmed up the Arctic.
Diane Wilson holds up a bag full of nurdles she collected from one of Formosa's outfall areas on Jan. 15. Julie Dermansky / DeSmogBlog
On the afternoon of Jan. 15, activist Diane Wilson kicked off a San Antonio Estuary Waterkeeper meeting on the side of the road across from a Formosa plastics manufacturing plant in Point Comfort, Texas.
After Wilson and the waterkeeper successfully sued Formosa in 2017, the company agreed to no longer release even one of the tiny plastic pellets known as nurdles into the region's waterways. The group of volunteers had assembled that day to check whether the plant was still discharging these raw materials of plastics manufacturing.
Malaysian Environment Minister Yeo Bee Yin (front 2nd L) and officials inspect a container containing plastic waste shipment on Jan. 20, 2020 before sending back to the countries of origin. AFP via Getty Images
The Southeast Asian country Malaysia has sent 150 shipping containers packed with plastic waste back to 13 wealthy countries, putting the world on notice that it will not be the world's garbage dump, as CNN reported. The countries receiving their trash back include the United States, the United Kingdom, France and Canada.
Trump leaves after delivering a speech at the Congress Centre during the World Economic Forum annual meeting in Davos on Jan. 21, 2020. JIM WATSON / AFP via Getty Images