This website uses cookies to ensure you get the best experience while browsing it. By clicking 'Got It' you're accepting these terms.


The best of EcoWatch, right in your inbox. Sign up for our email newsletter!
20 Houseplants That Remove Airborne Toxins From Your Home
Aug. 11, 2015 12:19PM EST
Health + Wellness
Bringing a bit of nature into your home does more than brighten the atmosphere. Introducing houseplants into various rooms in the house can help reduce the chance of getting seasonal sicknesses (such as the common cold), remove airborne contaminants (volatile organic compounds or VOCs), reduce the chance of headaches, lift your mood, decrease your blood pressure, reduce allergies, improve sleep and much more.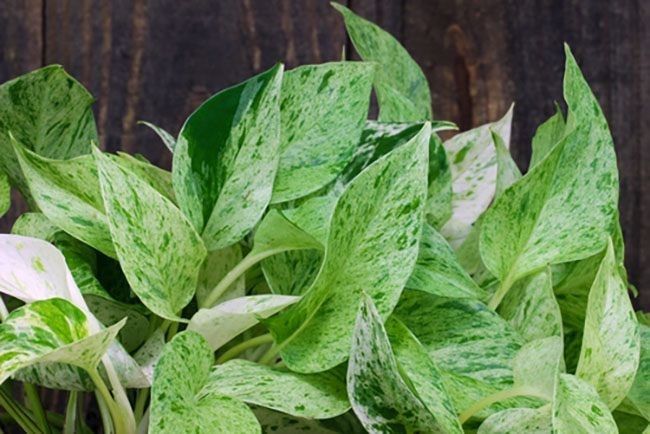 Golden pothos. Photo credit: Shutterstock
The 20 plants listed below are specifically known for their air purifying properties. And while an open window may feel like all the fresh air you need, did you know that everything from toilet paper to common household cleaners can contain chemicals and release toxins like formaldehyde? Or that VOCs like benzene can be released into the air by everything from the paint on your walls, to the printed material found in your home?
So why not breathe a bit easier and enjoy the beauty of a new houseplant at the same time.
(All plants listed will clear CO2 and may clear more VOCs than noted).
1. Golden pothos (Scindapsus aures): Clears formaldehyde and other VOCs.
2. Ficus alii (Ficus maeleilandii alii): Good general air purifier.
3. Spider Plant (Chlorophytum comosum): Clears benzene, formaldehyde, carbon monoxide and xylene.
4. Lady Palm (Rhapis Excelsa): Good general air purifier.
5. Snake plant (Sansevieria trifasciata 'Laurentii'): Clears formaldehyde.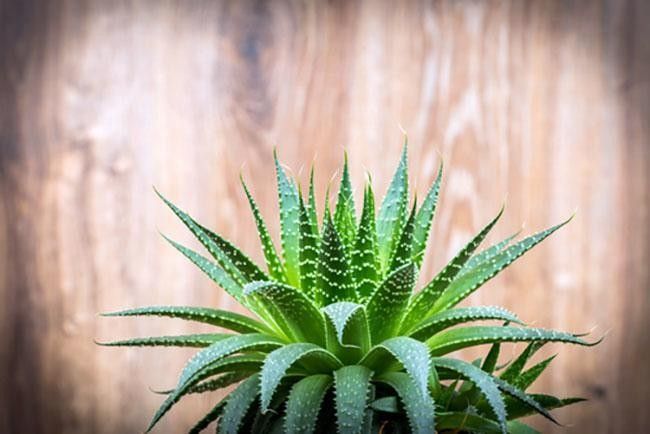 Aloe. Photo credit: Shutterstock
6. Aloe: Clears formaldehyde and benzene.
7. Moth Orchid (Phalaenopsis): Clears formaldehyde.
8. Dwarf / Pygmy Date Palm (Phoenix roebelenii): Clears formaldehyde and xylene.
9. Chinese evergreen (Aglaonema Crispum 'Deborah'): Clears air pollutants and toxins.
10. Chrysanthemum (Chrysantheium morifolium): Clears benzene.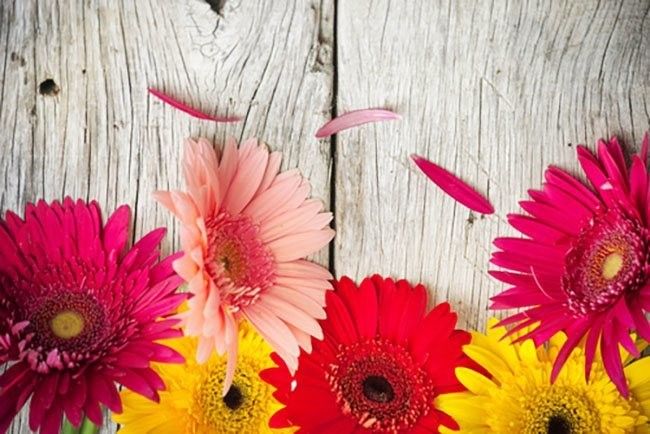 Gerber daisy. Photo credit: Shutterstock
11. Gerber daisy (Gerbera jamesonii): Clears trichloroethylene and benzene.
12. Red-edged dracaena (Dracaena marginata): Clears xylene, trichloroethylene and formaldehyde.
13. Weeping fig (Ficus benjamina): Clears formaldehyde, benzene and trichloroethylene
14. English ivy (Hedera helix): Clears airborne fecal-matter particles.
15. Azalea (Rhododendron simsii): Clears formaldehyde.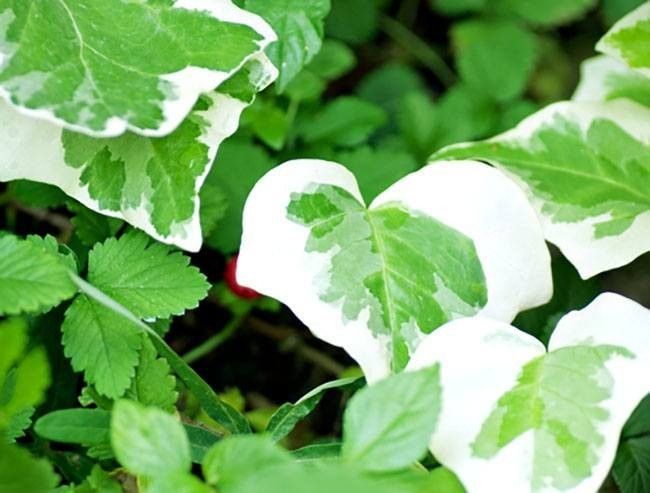 Heart leaf philodendron. Photo credit: Shutterstock
16. Heart leaf philodendron (Philodendron oxycardium): Clears formaldehyde and many other air pollutants.
17. Warneck dracaena (Dracaena deremensis 'Warneckii'): Clears pollutants such as those associated with varnishes and oils.
18. Boston Fern (Nephrolepis exaltata Bostoniensis): Clears formaldehyde.
19. Bamboo palm (Chamaedorea sefritzii): Clears benzene, trichloroethylene and formaldehyde.
20. Peace lily (Spathiphyllum): Clears formaldehyde, benzene, trichloroethylene, toluene and xylene.
YOU MIGHT ALSO LIKE
9 Ways Climate Change Is Making Us Sick
Tips for Avoiding BPA in Canned Food
84,000 Chemicals on the Market, Only 1% Have Been Tested for Safety
EcoWatch Daily Newsletter
Bill Pugliano / Getty Images
By Wenonah Hauter
Five years ago this week, an emergency manager appointed by then-Michigan Gov. Rick Snyder made the devastating decision to save money by switching Flint's water supply over from Detroit's water system to the Flint River. Seen as a temporary fix, the new water supply was not properly treated. High levels of lead leached from the old pipes, poisoning a generation of Flint's children, and bacteria responsible for an outbreak of Legionnaires' Disease killed more than a dozen residents.
Los Angeles-Long Beach, California is listed as the nation's smoggiest city. Pixabay
Kissing bug. Pavel Kirillov / Flickr / CC BY-SA 2.0
The Centers for Disease Control and Prevention (CDC) confirmed that the kissing bug, which can transmit a potentially deadly parasite, has spread to Delaware, ABC News reported Wednesday.
Did you know that more than a third of food is wasted or thrown away every year? And that only 25 percent of it would be enough to feed the 795 million undernourished people in the world? That's why today is Stop Food Waste Day, a chance to reflect on what you can do to waste less of the food you buy.
Stop Food Waste Day is an initiative of food service company Compass Group. It was launched first in the U.S, in 2017 and went global the year after, making today it's second worldwide celebration.
Flames and smoke are seen billowing from the roof at Notre-Dame Cathedral on April 15 in Paris, France. Veronique de Viguerie / Getty Images
When Paris's Notre Dame caught fire on April 15, the flames threatened more than eight centuries of culture and history. The fire evoked shock, horror and grief worldwide. While the cathedral burned, French President Emmanuel Macron expressed determination to rebuild what the French regard as a sacred site.
An artist's impression of NASA's InSight lander on Mars. NASA / JPL-CALTECH
Scientists have likely detected a so-called marsquake — an earthquake on Mars — for the first time, The National Aeronautics and Space Administration (NASA) announced on Tuesday.
Hero Images / Getty Images
Across the political aisle, a majority of American parents support teaching climate change in schools even though most teachers currently do not.