This website uses cookies to ensure you get the best experience while browsing it. By clicking 'Got It' you're accepting these terms.


The best of EcoWatch, right in your inbox. Sign up for our email newsletter!
16-Year Study Blames Pesticides for Significant Sperm Decline
Mar. 13, 2014 10:46AM EST
Health + Wellness
Pesticides used on agricultural land appear to be the main cause of declining sperm counts among men in France, according to a recent study published in the scientific journal Human Reproduction.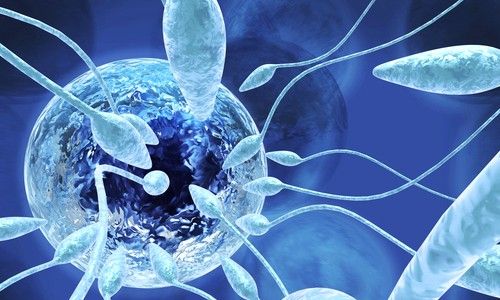 Until better protections are in place, anti-pesticide experts suggest supporting organic agriculture as a method of avoiding exposure to these dangerous chemicals.
The study, which first published its findings in 2012 and has now been refined, found that sperm counts across France had plummeted 30 percent in 16 years, and noted those living in mainly rural regions of southwest France had been most affected, reports Connexion—France's English-language newspaper. 
The affected regions, Aquitaine, Burgandy and Midi-Pyrenees, contain the highest concentration of farms in the country and subsequently rely heavily on agriculture for their economies.
The findings coincide with a recent development where the use of pesticides were blamed for variations in the quality of water in France, with rural areas again the most affected. 
The authors of this latest study, led by Dr Joëlle Le Moal at the The Health Watch Institute, suggested a link between declining sperm count and higher exposure to pesticides in an agriculture-based economy. 
The wine industry, they noted, is "where the most pesticides are used in proportion to the agricultural area." 
Connexion reports:
They were able to remove alcohol and cigarettes as possible causes, because the most affected areas are not those where the consumption of tobacco and alcohol are highest, and said genetic factors could not explain the rapid rate of decline. 
The original study, published in 2012, collected data from 26,600 men from 126 towns and cities across France who took part in medically assisted procreation programs between 1989 and 2005. This latest report comes after the initial program was refined to compare trends across 21 regions. 
"It's very important to monitor the quality of sperm at the international level now that we have data about its degradation in France," said Le Moal.
A Problem for All Men
Beyond Pesticides, a national coalition against the misuse of pesticides, suggests U.S. men (and all nationalities) should be cautious as recent scientific literature reviews came to similar conclusions regardless of where a man calls home.
In a U.S. review, researchers counted semen quality according to concentration of sperm over an area, their motility and ability to move, as well as their shapes. What they found was striking: almost all the studies reported a decrease in sperm concentration; decreased motility was also reported though less frequently; and, while morphological changes were not strongly associated in studies—only two indicated any changes to sperm shape.
The French findings build on the now growing body of evidence that pesticide exposure at environmental or occupational levels diminishes sperm health. For many, the connection is an obvious one: endocrine disruption. Sperm production is regulated by the endocrine system, a highly sensitive form of hormone regulators. Pesticides in both high and low doses are potent endocrine-disruptors, meaning that they disturb this sensitive system that regulates many other bodily systems.
While the endocrine-disrupting effects of many pesticides have been documented, U.S. regulators have been extremely slow to move forward with the statutorily-mandated review of pesticides for the previously unevaluated risk of potential endocrine disruption. Yet, findings like Dr. Moal's studies and many others highlight the importance of generating strong pesticide regulations that take into consideration endocrine disrupting effects when evaluating safety standards for worker protection and human health impact.
Until better protections are in place, Beyond Pesticides recommends supporting organic agriculture as a method of avoiding exposure to these dangerous pesticides.
Visit EcoWatch's HEALTH and pages for more related news on this topic.

EcoWatch Daily Newsletter
jenifoto / iStock / Getty Images
Many people consider granola bars a convenient and healthy snack and enjoy their flavor and versatility.
A common green darners (Anax junius). Judy Gallagher / Flickr
By Jason Bittel
It's that time of year again: Right now, monarch butterflies are taking wing in the mountains of northwestern Mexico and starting to flap their way across the United States.
fstop123 / iStock / Getty Images Plus
At EcoWatch, our team knows that changing personal habits and taking actions that contribute to a better planet is an ongoing journey. Earth Day, happening on April 22, is a great reminder for all of us to learn more about the environmental costs of our behaviors like food waste or fast fashion.
To offer readers some inspiration this Earth Day, our team rounded up their top picks for films to watch. So, sit back and take in one of these documentary films this Earth Day. Maybe it will spark a small change you can make in your own life.
Denali national park. Domen Jakus / Flickr / CC BY-NC 2.0
By Stephanie Gagnon
Happy National Parks Week! This year, between April 20 and 28, escape to the beautiful national parks — either in person or in your imagination — and celebrate the amazing wildlife that calls these spaces home.
Sesame, three months old, at Seal Rescue Irleand.
Screenshot / Seal Rescue Ireland Instagram
On Friday, Seal Rescue Ireland released Sesame the seal into the ocean after five months of rehabilitation at the Seal Rescue Ireland facility. Watch the release on EcoWatch's Facebook.

Beer packs of Guinness will now come in a cardboard box. Diageo

By Jordan Davidson
Guinness is joining the fight against single use plastic. The brewer has seen enough hapless turtles and marine life suffering from the scourge of plastic.
Maskot / Getty Images
People of all ages are spending more of their day looking at their phones, computers and television screens, but parents now have another reason for limiting how much screen time their children get — it could lead to behavioral problems.