This website uses cookies to ensure you get the best experience while browsing it. By clicking 'Got It' you're accepting these terms.
16 Popular Seafood Choices You Should Avoid Eating
May. 06, 2015 10:25AM EST
Food
Most commercial fisheries are in decline. Scientists and economists are concerned that commercial seafood harvesting may end within three decades. If the long-term trends continue, they predict there will be little or no seafood available for a sustainable harvest by 2048.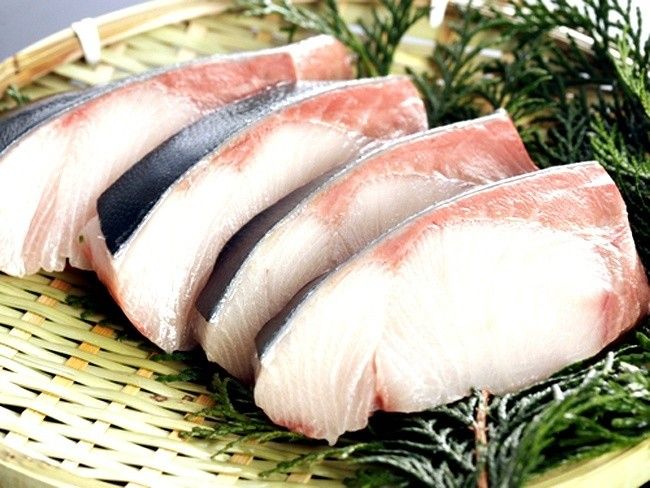 Photo credit: Shutterstock
Luckily, there are organizations working hard to change that. The Monterey Bay Aquarium's Seafood Watch program has been providing consumers with information on "ocean-friendly choices" for 15 years through its printable guides, website and recently revamped mobile app.
The app is a user-friendly guide for choosing the most environmentally responsible seafood to eat. It tells you best options, good alternatives and ones you should avoid.
Here are 16 popular seafood options that you should avoid eating, according to Seafood Watch:
Caviar: "Avoid" caviar from all wild-caught sturgeon and paddlefish. Instead, opt for caviar and fish that's been farmed in the U.S. or Canada as a "best choice."
Cod: Atlantic cod from the Gulf of Maine and the Georges Bank is generally considered an "avoid." The exception to this is, the "good alternative" handline fishery on Georges Bank, which is more selective and does not catch any other depleted stocks. All Pacific cod from Japan and Russia is on the "avoid" list because so little is known about the health of cod populations in the Japanese and the Russian Pacific.
Eel: Freshwater eel is most commonly sold as "unagi" and served in sushi. Worldwide, farmed freshwater eel is on the "avoid" list. Young eels are farm-raised after being captured from the wild. This practice adds pressure to wild populations already in decline. In addition, there's concern about habitat loss and damage, and the amount of wild-caught fish required to feed farm-raised eels.
Halibut: Most Atlantic halibut is overfished, so it's on the "avoid" list. The exception is farmed Atlantic halibut. It's a "good alternative" because it's raised in closed tank systems that have little impact on local habitats.
Lobster: American (Maine) lobster from the Gulf of Maine and Georges Bank is a "good alternative," but "avoid" lobster from southern New England. Avoid spiny lobsters from Belize, Brazil, Honduras and Nicaragua, which have poor management, declining populations of lobsters and high levels of illegal fishing.
Mahi Mahi: Generally, mahi caught by international longline fleets is on the "avoid" list. The exception is Ecuador, where improved longline methods reduce accidental catch so mahi is a "good alternative."
Marlin: All striped marlin and most blue marlin are on the "avoid" list. The exception is blue marlin that's caught in Hawaii. There's minimal bycatch in this fishery, so it's a "good alternative."
Octopus: Octopuses from Mauritania, Morocco, and the Philippines are all on the "avoid" list due to heavy fishing pressure, habitat damage and a lack of fishery management. Octopuses from Spain and Portugal caught with trawl are also an "avoid." Trap-caught octopuses from Spain, Hawaii and the Gulf of California are "good alternatives."
Orange Roughy: This is an "avoid" because orange roughy grows slowly and reproduces late in life (they can live to be 100 or more!). These traits make it especially vulnerable to overfishing. It is caught using bottom trawls in sensitive seamount habitats, which causes damage to vulnerable corals.
Salmon: Most farmed salmon is on the "avoid" list due to concerns such as the use of antibiotics important to human health and the potential for parasite and disease transfer to wild salmon populations. Wild-caught salmon is generally a "best choice" or "good alternative."
Shark: Though there are some exceptions, most sharks are on the "avoid" list because there's concern about bycatch and serious overfishing. Studies show that shark has among the highest levels of mercury and other dangerous toxins found in fish because they are an apex predator and toxins bioaccumulate as they travel through the food web.
Shrimp: Wild shrimp from Louisiana and Mexico are on the "avoid" list for poor management, illegal fishing or heavy bycatch loads that include sea turtles and many other species. Most shrimp imported from outside the U.S. is on the "avoid" list. A recent Consumers Reports study found 60 percent of raw shrimp tested positive for bacteria, including salmonella, E. coli and listeria.
Snapper: Red snapper from the South Atlantic is on the "avoid" list because it hasn't recovered yet from overfishing. New Zealand Tai snapper is also on the "avoid" list when caught by bottom trawls or Danish seines. These methods can severely impact the seafloor habitat.
Squid: Squid from India, Thailand and China are on the "avoid" list due to poor management, bycatch and damage to seafloor habitats. Squid from California, the Gulf of California and the U.S. Atlantic are "good alternatives."
Swordfish: Swordfish were considered overfished in the 1990s. Their populations are stable now, due in part to the "Give Swordfish a Break" campaign that prompted an international recovery plan. But fishing methods matter, so avoid imported swordfish caught by international longline fleets.
Tuna: Some tuna populations are healthy and abundant. Others are being fished faster than they can reproduce. Tuna is on the "avoid" list when caught with purse seines with FADs (fish aggregating devices) and most longline methods.
YOU MIGHT ALSO LIKE
What to Consider When Buying a Can of Tuna
NOAA: Overfished Stocks on the Rebound
EcoWatch Daily Newsletter
A glacier is seen in the Kenai Mountains on Sept. 6, near Primrose, Alaska. Scientists from the U.S. Geological Survey have been studying the glaciers in the area since 1966 and their studies show that the warming climate has resulted in sustained glacial mass loss as melting outpaced the accumulation of new snow and ice. Joe Raedle / Getty Images
By Mark Mancini
On Aug. 18, Iceland held a funeral for the first glacier lost to climate change. The deceased party was Okjökull, a historic body of ice that covered 14.6 square miles (38 square kilometers) in the Icelandic Highlands at the turn of the 20th century. But its glory days are long gone. In 2014, having dwindled to less than 1/15 its former size, Okjökull lost its status as an official glacier.
Members of Chicago Democratic Socialists of America table at the Logan Square Farmers Market on Aug. 18. Alex Schwartz
By Alex Schwartz
Among the many vendors at the Logan Square Farmers Market on Aug. 18 sat three young people peddling neither organic vegetables, gourmet cheese nor handmade crafts. Instead, they offered liberation from capitalism.
Hackney primary school students went to the Town Hall on May 24 in London after school to protest about the climate emergency. Jenny Matthews / In Pictures / Getty Images
Bird watching in the U.S. may be a lot harder than it once was, since bird populations are dropping off in droves, according to a new study.
Amazon CEO Jeff Bezos announces the co-founding of The Climate Pledge at the National Press Club on Sept. 19 in Washington, DC. Paul Morigi / Getty Images for Amazon
The day before over 1,500 Amazon.com employees planned a walkout to participate in today's global climate strike, CEO Jeff Bezos unveiled a sweeping plan for the retail and media giant to be carbon neutral by 2040, 10 years ahead of the Paris agreement schedule.
For the past seven years, the Anishinaabe people have been facing the largest tar sands pipeline project in North America. We still are. In these dying moments of the fossil fuel industry, Water Protectors stand, prepared for yet another battle for the water, wild rice and future of all. We face Enbridge, the largest pipeline company in North America, and the third largest corporation in Canada. We face it unafraid and eyes wide open, for indeed we see the future.
The climate crisis often intensifies systems of oppression. Rieko Honma / Stone / Getty Images Plus
By Mara Dolan
We see the effects of the climate crisis all around us in hurricanes, droughts, wildfires, and rising sea levels, but our proximity to these things, and how deeply our lives are changed by them, are not the same for everyone. Frontline groups have been leading the fight for environmental and climate justice for centuries and understand the critical connections between the climate crisis and racial justice, economic justice, migrant justice, and gender justice. Our personal experiences with climate change are shaped by our experiences with race, gender, and class, as the climate crisis often intensifies these systems of oppression.