This website uses cookies to ensure you get the best experience while browsing it. By clicking 'Got It' you're accepting these terms.


The best of EcoWatch, right in your inbox. Sign up for our email newsletter!
16 Must-Read Books for Food Lovers
Feb. 27, 2014 08:51AM EST
I have gardening on my mind. In fact, I was just looking over Organic Gardening's February to-do list. But here in Zone 5, there's little to do.
If you, too, want to dig in but can't get your hands dirty yet, try a book. For all-things-food, check out this spring reading list by Food Tank.
As Danielle Nierenberg, Food Tank co-founder explains, these books "educate us on how to make changes on a personal level, through eating more wild foods, and on an institutional level, through developing knowledge and awareness of agricultural sustainability."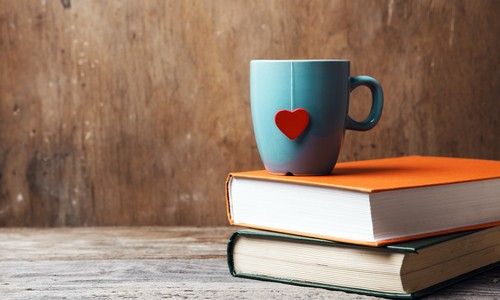 Photo courtesy of Shutterstock
Here are Food Tank's 16 spring must-reads for your bookshelf (alphabetical by title):
1. Blessing the Hand that Feeds Us: What Eating Closer to Home Can Teach Us About Food, Community, and Our Place on Earth by Vicki Robin
Bestselling author Vicki Robin pledges to eat only food sourced from within a 10-mile radius of her home on Whidbey Island in Puget Sound, WA for a whole month. This challenging diet is eye opening in more ways than she originally thought, exposing society's dependence on high sugar and high fat foods and revealing major faults in the food industry. But this is a story of hope—Robin discovers a new sense of community as she befriends neighboring farmers and receives support in her personal challenge.
2. Browsing Nature's Aisles: A Year of Foraging for Wild Food in the Suburbs by Wendy Brown and Eric Brown
This is the story of one American suburban family's quest to close the gap between what they can provide for their family and what a family actually needs to survive. Wendy and Eric Brown spend a year integrating foraged, wild foods into their family's everyday meals. It's an inspiring read on self-reliance and one family's determination to find true harmony with nature.
3. Chicken Poop for the Soul: Backyard Adventures by Teri Metcalf
Chicken Poop for the Soul is a how-to-guide on raising backyard chickens. This book was written by author, Metcalf, and her husband, after several years of observing their own chicken's behavior. And whether you're raising your own eggs or chicken meat, this is a book that explores how humans connect with the animals they raise.
4. Consumed: Food for a Finite Planet by Sarah Elton
This is an investigative book about very real threats to the food system. Elton explores the world to tell the stories of people who are deeply invested in food—and sustainability. She travels from the mountains of southern France to vacant plots in Detroit, telling hopeful stories while also recommending a plan to get the food system back on track.
5. Diversifying Food and Diets: Improving Agricultural Biodiversity to Improve Nutrition and Health by Jessica Fanzo, Danny Hunter, Teresa Borelli and Frederico Mattei
This book, published by Bioversity International, is a reminder of the infinite variety of food species which exist, but are often under-utilized or forgotten. The authors highlight the importance of agricultural biodiversity and diversifying diets for improved health and nutritional value. This is a good guide for food policy makers and farmers alike, helping identify best practices, gaps in research and investment, and opportunities in preserving biodiversity.
6. Eating on the Wild Side: The Missing Link to Optimum Health by Jo Robinson
Robinson wonderfully blends history and cooking instructions into a book that reveals the nutritional history of fruits and vegetables. According to Robinson, the most nutrient-dense option is to "eat on the wild side," and she explains how to choose fruits and vegetables that most resemble their wild ancestors.
7. Food: An Atlas by Darin Jensen and Molly Roy
This atlas is a collection of maps that examine food across broad geographical locations, scales and issues. The editors use infographics, poster art, cartography and other creative platforms to illuminate complicated issues and create a deeper understanding for readers.
8. Food and the City: Urban Agriculture and the New Food Revolution by Jennifer Cockrall-King
The future of farming exists in cities, according to Cockrall-King. This book explores what people in cities all over the world are doing to successfully deal with hunger and poverty, taking food security into their own hands.
9. The Grazing Revolution: A Radical Plan to Save the Earth  by Allan Savory
In this TED book, Savory explains the causes of "desertification" and presents a solution that's radical yet simple—through livestock management. Using his personal story of discovery, Savory chronicles the process of wasteland to robust ecosystem, putting to rest some common misconceptions.
10. Growing a Garden City by Jeremy Smith
Fifteen people—and a class of first graders—give first-hand accounts of how farms, gardens and local food are changing their lives. The book also has a "how-it-works" section on community gardens, student farms, farm work therapy and more than 80 full color photographs of diverse local food in different communities.
11. The Farm as Ecosystem by Jerry Brunetti
Brunetti, a natural product formulator and farm consultant, shares his knowledge of farm dynamics including the geology, biology and diversity of life on the farm. This book is filled with stories and science, but also real world advice.
12. The History of Aquaculture by Colin Nash
The fastest growing segment of agriculture, aquaculture, was unheard of until recently, and includes cultivating plants and fish for food. This book traces the history of fish farming from its ancient roots to its more modern uses today.
13. The Meat Racket: The Secret Takeover of America's Food Business by Christopher Leonard
Leonard, a former agribusiness reporter, critically assesses the meat industry through the practices of Tyson Foods, showing how the company has eliminated free market competition. And the story details how factory farming has changed small-town life for the worse in Arkansas, Iowa, Oklahoma and other states across the U.S.
14. The Soil Will Save Us: How Scientists, Farmers, and Foodies are Healing the Soil to Save the Planet by Kristin Ohlson
Eighty percent of the carbon from the world's soil has been lost, according to Ohlson. She makes a passionate case for "our great green hope," a way to heal the land, sequester carbon and potentially reverse global warming.
15. Grow This! A Garden Expert's Guide to Choosing the Best Vegetables, Flowers, and Seeds So You're Never Disappointed Again by Derek Fell
All gardeners want to maximize their yields, providing more return on their time and money, and this book provides expert advice on the top performing plants for your garden. Fell has planted hundreds of varieties and guided the best of the best in gardening. This book is based on his first-hand experience with the winners and losers of gardening.
16. 1,000 Days Project by Roger Thurow 
Thurow's next book (coming soon) is a story of the first 1,000 days of pregnancy and the importance of good nutrition and health care from the beginning of the mother's pregnancy to her child's second birthday. This time period is crucial to development, preventing malnutrition and preventing lifelong negative impacts on the child.
What are some of your favorite books that have inspired you to eat local food or diversify your diet, to form a better understanding of agriculture or to take part in cultivating a more sustainable food system?
Visit EcoWatch's TIPS and FOOD pages for more related news on this topic.

EcoWatch Daily Newsletter
Pexels
Get ready to toast bees, butterflies and hummingbirds. National Pollinator Week is June 17-23 and it's a perfect time to celebrate the birds, bugs and lizards that are so essential to the crops we grow, the flowers we smell, and the plants that produce the air we breathe.
Alexander Spatari / Moment / Getty Images
It seems like every day a new diet is declared the healthiest — paleo, ketogenic, Atkins, to name a few — while government agencies regularly release their own recommended dietary guidelines. But there may not be an ideal one-size-fits-all diet, according to a new study.
The U.S Forest Service unveiled a new plan to skirt a major environmental law that requires extensive review for new logging, road building, and mining projects on its nearly 200 million acres of public land. The proposal set off alarm bells for environmental groups, according to Reuters.
Homes in Washington, DC's Brookland neighborhood were condemned to clear room for a highway in the 1960s. The community fought back. Brig Cabe / DC Public Library
By Teju Adisa-Farrar & Raul Garcia
In the summer of 1969 a banner hung over a set of condemned homes in what was then the predominantly black and brown Brookland neighborhood in Washington, DC. It read, "White man's roads through black men's homes."
Earlier in the year, the District attempted to condemn the houses to make space for a proposed freeway. The plans proposed a 10-lane freeway, a behemoth of a project that would divide the nation's capital end-to-end and sever iconic Black neighborhoods like Shaw and the U Street Corridor from the rest of the city.
Demonstrators outside a Republican presidential debate in Detroit in 2016. Chip Somodevilla / Getty Images
Michigan prosecutors dropped all criminal charges against government officials involved in the Flint water crisis Thursday, citing concerns about the investigation they had inherited from the Office of Special Counsel (OSC) appointed by former Attorney General Bill Schuette, CNN reported.
Samara Heisz / iStock / Getty Images
New York state has joined California, West Virginia, Arizona, Mississippi and Maine in ending religious exemptions for parents who prefer not to vaccinate their children, The New York Times reported.