14-Year-Old 'Kid Warrior' Rallies Youth Around the World to Protect the Planet
Xiuhtezcatl Martinez is not your average teen.
At the rebellious age of 14, he has given a Ted Talk and spoken twice at major United Nation's forums. President Obama awarded him the Youth Change Maker of the Year Award and he is a member of the Presidential Youth Council to advise the president on youth views and policy.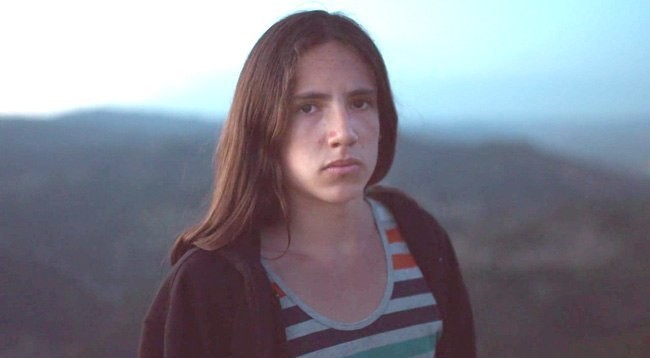 He is the youth director of Earth Guardians, a non-profit environmental organization that is committed to protecting the water, air, Earth and atmosphere. To reach young people, Xiuhtezcatl and his younger brother Itzcuauhtli started an eco-hip-hop duo in the namesake of their non-profit, "Earth Guardians." Xiuhtezcatl is on the radar of every major environmental organization and is working with various media giants on promoting his message.
"The earth has been here long before us, and it will continue to be here long after we've been wiped out, said Xiuhtezcatl. "The biggest challenge we face is shifting human consciousness, not saving the planet. The planet doesn't need saving. We do."
You can find him in Showtime's "Year of Living Dangerously" series, brought to you by director James Cameron along side a mega cast of Harrison Ford, Jessica Alba, Matt Damon, Arnold Sawzeneggar among other top Hollywood players. HBO produced a music video for his song "Be The Change." Rather than camp, his summer schedule includes an Arctic expedition with National Geographic to study glacial recession and meetings with major climate players like Leonardo DiCaprio and the former prime minister of the Netherlands.
Xiuhtezcatl is dead set on getting young people engaged. He is mobilizing youth in 25 countries to demand greener policies from our world's leaders. He was able to convince the city of Boulder to remove pesticides from its parks, institute a fee for plastic bags and contain coal ash. He is working to ban fracking in his home state, which includes lawsuits against the state of Colorado.
Dubbed the "Anti-Beiber," Xiuhtezcatl and his army of teens are pushing for policy change around the world. He believes that just because kids can't vote does not mean they can't make a difference in the world.
Establishing a sense of civic engagement in pre-voters breeds empowerment. If kids behind the Earth Guardian movement can push massive change before the legal voting age of 18, imagine the possibilities for society at large.
iStock
By Robert Coleman
The Environmental Working Group's (EWG) just-released Tap Water Database shows that a startling number of cancer-causing chemicals contaminate the nation's drinking water. Of 250 different contaminants detected in tests by local utilities, 93 are linked to an increased risk of developing cancer.
Keep reading...
Show less
Aaron Teasdale
By Aaron Teasdale
"How much moon do we have tonight?" I yelled to my friend Greg, trying to make myself heard over the sounds of wind and surging water. The sun was sinking toward the mountains all too quickly and our float-in campsite lay somewhere down the river's bends in darkening forest.
Greg shrugged. He had no clue of the moon's cycle either, which showed just how tragically pasty and over-civilized we'd turned. Our days had become filled with computer screens, not forest scenes; our nights capped with ceilings, not stars. All of which made this journey on standup paddleboards so sweet—or at least we hoped it would be sweet, if the pesky headwind would let up before we had to risk disfiguring ourselves while navigating boulder-strewn waters by headlamp and whatever light the moon might spare.
Keep reading...
Show less
By Rebekah Wilce
The world of independent chemical testing has a shiny veneer. The public is reassured that chemicals they're exposed to on a daily basis are certified by technicians in spotless white lab coats who carefully conduct scientific studies, including on animals in neat rows of cages.
But a federal grand jury investigation that ended with convictions in the early 1980s discovered that Industrial Bio-Test Laboratories (IBT), the largest such lab in the U.S., conducted trials with mice that regularly drowned in their feeding troughs. The dead animals would decompose so quickly that "their bodies oozed through wire cage bottoms and lay in purple puddles on the dropping trays." IBT even invented an acronym "TBD/TDA" for its raw safety data, later discovered to mean "too badly decomposed."
Keep reading...
Show less
iStock
Roman officials are considering shutting off the water supply to one-third of the city's residents for eight hours per day as early as this weekend, according to reports.
Keep reading...
Show less
Ararat Rock Solar farm in Mount Airy, North Carolina. NARENCO
North Carolina Gov. Roy Cooper signed a bill into law Thursday that will boost solar production but curb wind energy in the state.
House Bill 589, the result of months of arduous negotiations between utilities and the solar industry, is intended to encourage the continued growth of solar in the state, but it includes a moratorium on new wind projects for the next 18 months.
Keep reading...
Show less
Algal blooms in Lake St. Clair and in western Lake Erie in 2015. NASA Earth Observatory
Heavier rainfall linked to rising temperatures could substantially increase the volume of agricultural runoff flowing into waterways, triggering toxic algal blooms, according to new research.
A study published Thursday in the journal Science finds that heavier rainfall could increase nitrogen runoff in U.S. lakes, rivers and streams by 19 percent by the end of this century.
Keep reading...
Show less
iStock
By Jen Sawada
Sharks have been around for 400 million years, before the time of the dinosaurs, but there's much more to them than big teeth and summer blockbusters. Consider these facts, which will change what you think about sharks.
Keep reading...
Show less
Felix Kramer / Wikimedia
By Jason Mathers
The high level of confidence that automotive industry leaders have in the future of electric vehicles (EVs) has been on full display recently.
Keep reading...
Show less


Get EcoWatch in your inbox