This website uses cookies to ensure you get the best experience while browsing it. By clicking 'Got It' you're accepting these terms.


The best of EcoWatch, right in your inbox. Sign up for our email newsletter!
14 Passionate Young Leaders Inspiring a Just and Thriving Planet
Nov. 03, 2015 01:52PM EST
Health + Wellness
It's hard to believe 30 days of this invigorating and mobilizing global challenge has come to an end. For the past five years, the Bay Area-based non-profit Turning Green has hosted this worldwide competition, Project Green Challenge (PGC). Its goal is to inform, inspire and mobilize, to create a global call to action for college and high school students inspiring the transition from conventional to conscious living.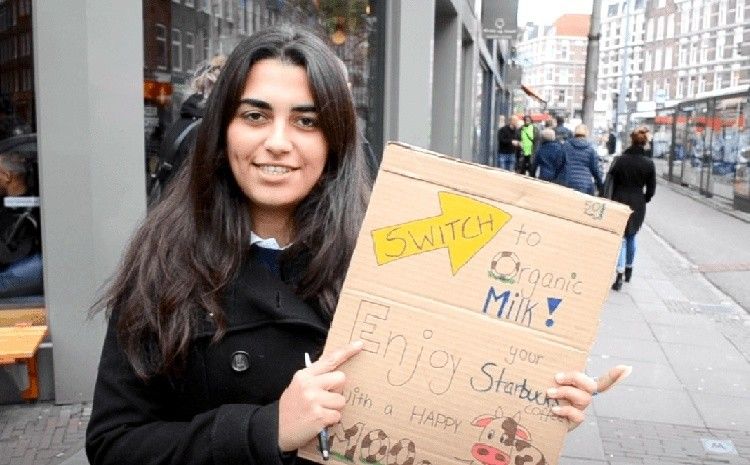 PGCer's protesting to get organic milk in Starbucks. Photo credit: Project Green Challenge
PGC engages youth by uniting them in a commitment to cultivate a healthy, just and thriving planet. PGC is comprised of 30 sustainability-themed challenges, focused on topics relevant to our daily lives including food, zero waste, fair trade, body and non-genetically-modified organisms (GMOs). There are up to four challenge opportunities at varying levels of engagement. Participants received points based upon completing the challenges and the top 20 daily submissions were awarded prizes.
Since its inception in 2011, PGC has given tens of thousands of powerful, dynamic, passionate young leaders from around the world an opportunity to step up to "be the change" in their own lives, on school campuses and in local communities.
Today, we are very proud to announce the PGC Class of 2015 finalists representing a tremendous display of student transformation and activism. This remarkable group of 14 young adults hail from high schools and universities across the U.S., as well as one team from the Netherlands, 50 Shades of Green. As the latter put it: "In one month, I have learned so much about the world. PGC was like an additional subject, learning about life and the impacts of the things we do, to nature and human health. It is incredible, to think back and realize that my knowledge expanded heavily–more than any other subject taught me in one month."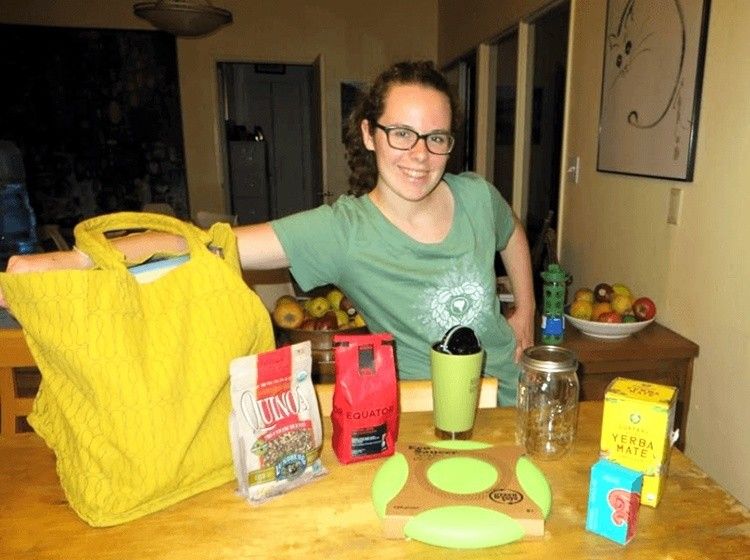 Finalist Megan from San Diego, celebrating the prize package she earned. Photo credit: Project Green Challenge
Another student finalist, Marina Qutab of University of Massachusetts Amherst, proclaimed, "[I've] learned that I am determined and nothing is going to stop me from changing the world."
These students and their fellow finalists will be flown to San Francisco in late November to attend the PGC Finals, a three-day eco summit where they will have the opportunity to interact with esteemed environmental leaders, present their experiences from the 30-day Challenge and work together to create innovative platforms for social action. Past speakers have included: Annie Leonard, president and founder of the Story of Stuff Project and the current executive director of Greenpeace; Ken Cook, president of the Environmental Working Group; Adam Werbach, co-founder of yerdle.com; Gavin Newsom, Lt. Gov. of California; and many more.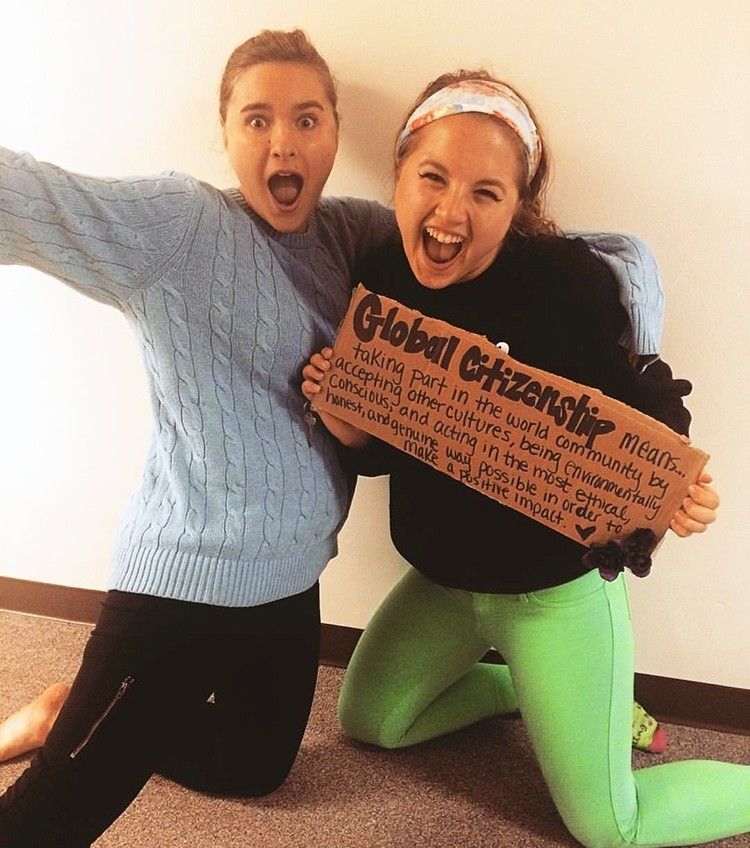 Finalist Missy, from Belmont University. Photo credit: Project Green Challenge
Based on presentations by the finalists, a panel of judges will select the Project Green Challenge Champion. The winner will receive a one-of-a-kind grand prize package worth more than $12,000, including a $5,000 Green Award from title sponsor Acure, as well as the opportunity to work with Turning Green and its partners in the coming year.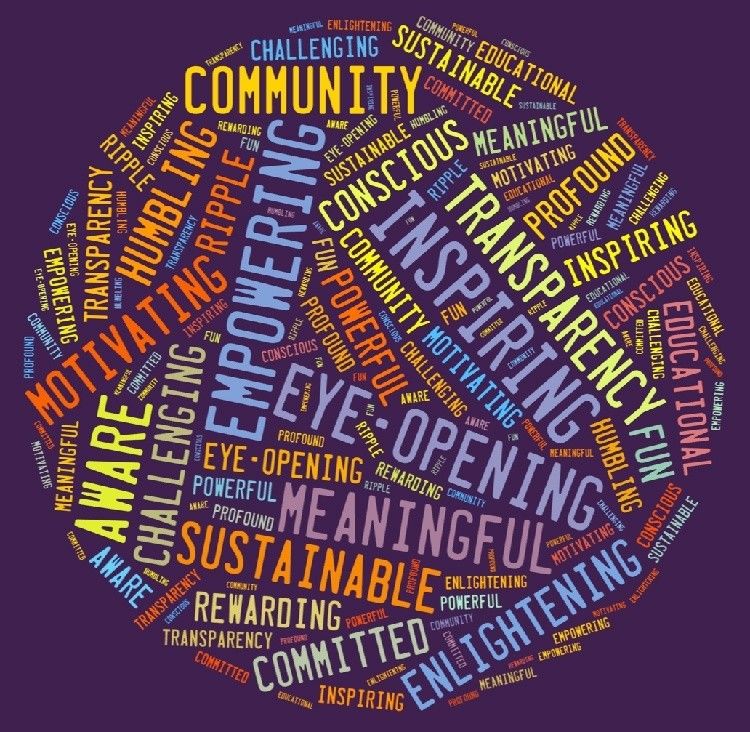 Finalists were asked to describe their experience in 5 words. Photo credit: Project Green Challenge
Here are some profound words from an incredible group of young and mobilized leaders:
"Project Green Challenge took my knowledge of environmental subjects, expanded on it, propelled me to action and helped me share what I learned with friends and acquaintances in creative ways so that they could also take action." —Claire, George Washington University, Washington, DC
"My school's food system isn't transparent, so until I know exactly where my food is coming from, I'm responsible for packing my own organic and vegan lunch, bringing my reusable silverware utensils and reusing cloth lunch bags and napkins. My peers, seeing me make changes in my own lifestyle, want to join me in being sustainable. We care about preserving the Earth." —Kendra, Jericho High School, Jericho, NY
"I was also shocked to learn about the toxins in our everyday products such as my bed sheets! You spend a third of your life in your bed and for your sheets to contribute to health problems is completely ridiculous. After learning that from the Space challenge I have invested in 100 percent organic cotton sheets and have never slept better!" —Julie, University of Illinois, Urbana-Champaign, Illinois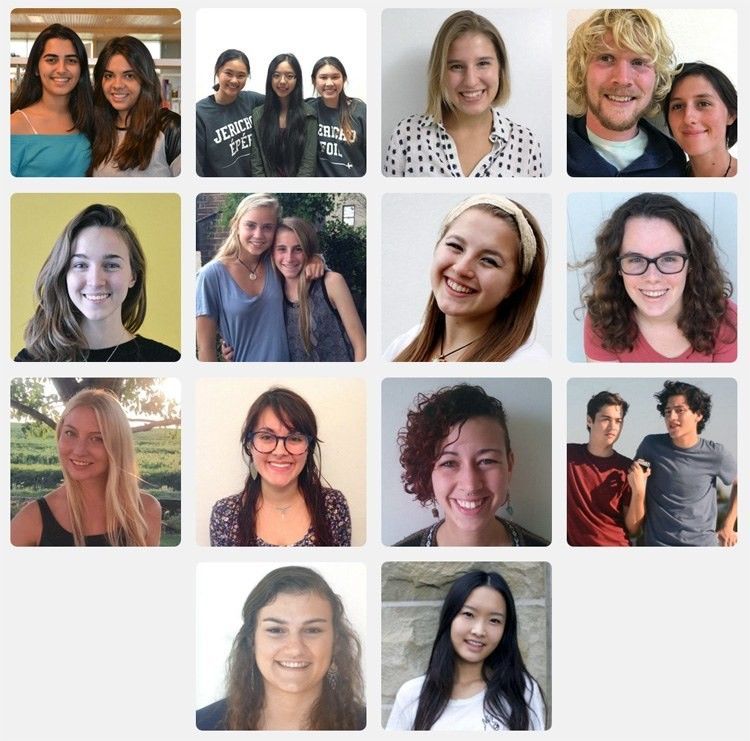 "During the challenge month we were more conscious of our resource usage and carbon footprints so we made some changes to our electricity usage. Since the weather is fantastic in the Ozark Mountains during October, we turned the AC off and just opened the windows for almost the whole month. Our electricity bill dropped from $55 to $28." —Greatful Deadheaders, University of Arkansas, Fayetteville, Arkansas
"To say that I learned a lot this month is not even the tip of the iceberg. In some very important ways, I've transformed. I've started looking deliberately at my actions, and noting ways in which I can be the change, even if it will take time and sacrifices." —Reilly, Ohio Wesleyan University, Delaware, Ohio
"The whole experience as a PGC participant made me do things that I had never done before in my life. For example, I managed to conduct a great interview with the owner of a sustainable restaurant, even though I was so nervous I thought could faint. I had great conversations with farmers discussing the importance of sustainable agriculture. I excluded 95 percent of meat from my diet and as a result discovered new food, like lentils, which are a great source of protein." —Valeria, Temple University, Philadelphia, Pennsylvania
"Before PGC, I didn't think there was anything else I could do to make my lifestyle more environmentally friendly. Boy was I wrong! I now know that I can save the environment by choosing specific cleaning products, cosmetics, foods, clothing, furniture, etc. As I have completed the PGC challenges and started doing things differently in more sustainable ways, people have also started to notice and ask questions. I now have the knowledge and confidence I need to answer these questions and further promote positive lifestyle changes!" —Tracey, Skidmore College, Saratoga Springs, New York
YOU MIGHT ALSO LIKE
World's Largest Floating Wind Farm Gets Green Light
We Must Hold Exxon Accountable for Deceiving the Public on Climate Climate
EcoWatch Daily Newsletter
jenifoto / iStock / Getty Images
Many people consider granola bars a convenient and healthy snack and enjoy their flavor and versatility.
A common green darners (Anax junius). Judy Gallagher / Flickr
By Jason Bittel
It's that time of year again: Right now, monarch butterflies are taking wing in the mountains of northwestern Mexico and starting to flap their way across the United States.
fstop123 / iStock / Getty Images Plus
At EcoWatch, our team knows that changing personal habits and taking actions that contribute to a better planet is an ongoing journey. Earth Day, happening on April 22, is a great reminder for all of us to learn more about the environmental costs of our behaviors like food waste or fast fashion.
To offer readers some inspiration this Earth Day, our team rounded up their top picks for films to watch. So, sit back and take in one of these documentary films this Earth Day. Maybe it will spark a small change you can make in your own life.
Denali national park. Domen Jakus / Flickr / CC BY-NC 2.0
By Stephanie Gagnon
Happy National Parks Week! This year, between April 20 and 28, escape to the beautiful national parks — either in person or in your imagination — and celebrate the amazing wildlife that calls these spaces home.
Sesame, three months old, at Seal Rescue Irleand.
Screenshot / Seal Rescue Ireland Instagram
On Friday, Seal Rescue Ireland released Sesame the seal into the ocean after five months of rehabilitation at the Seal Rescue Ireland facility. Watch the release on EcoWatch's Facebook.

Beer packs of Guinness will now come in a cardboard box. Diageo

By Jordan Davidson
Guinness is joining the fight against single use plastic. The brewer has seen enough hapless turtles and marine life suffering from the scourge of plastic.
Maskot / Getty Images
People of all ages are spending more of their day looking at their phones, computers and television screens, but parents now have another reason for limiting how much screen time their children get — it could lead to behavioral problems.