13 Movies That Showcase the Great Outdoors
Mar. 02, 2014 11:45AM EST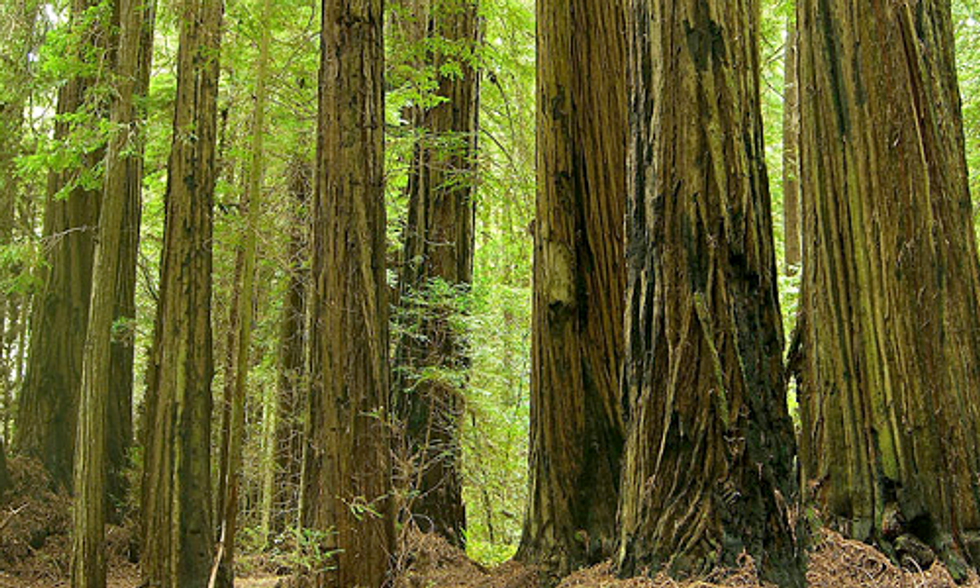 Academy Award season is officially in full swing. Have you seen these films that exhibit the outdoors (for better or worse)?
America's fascination with the outdoors began long before the growth of Hollywood in the early twentieth century, and so it has been woven throughout our cinematic history as well. Typically, the role of wilderness in movies has been adversarial, playing on the trope of "man vs. nature."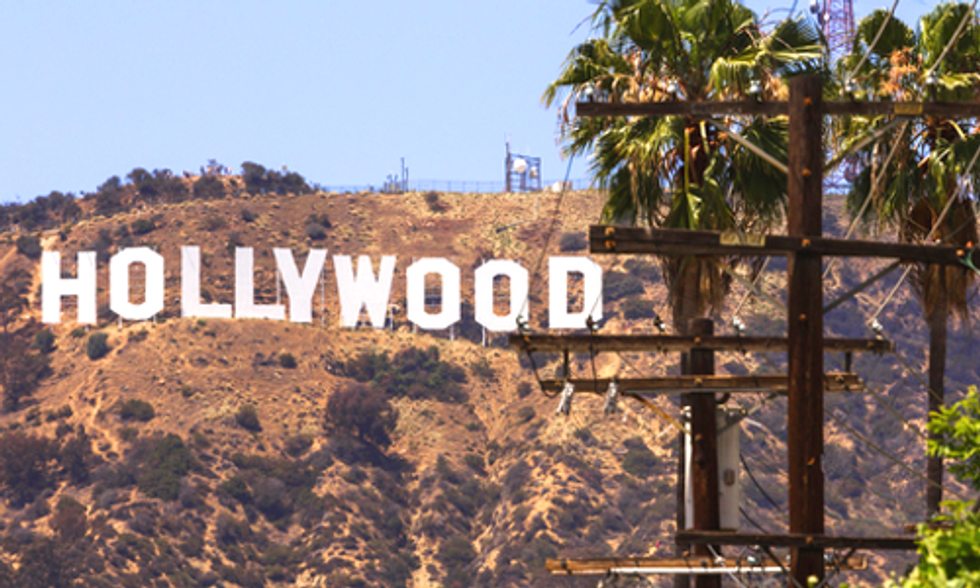 Photo courtesy of Shutterstock
Other times, it serves as a gorgeous backdrop, giving the action a profound sense of place, or even a setting for personal transformation, as in the upcoming film Wild.
Whatever the purpose, the outdoors has played a starring role in many iconic films, from the serious to the silly. Here is our look at a few of them:
A River Runs Through It (1992)
Based on a novel by Norman Maclean, the tale of a family fly-fishing in Montana has drawn praise for its loving portrayal of the Montana outdoors (it is said to have boosted the local economy by piquing tourists' interest). It also brought attention to the plight of the Blackfoot River, whose polluted state at the time made it unfit for filming (the movie was shot mostly on the Gallatin River instead). Robert Redford's third effort as a director won an Academy Award for cinematography and led New York Times critic Caryn James to note that she "never thought [she would] say: I like a movie about fly fishing."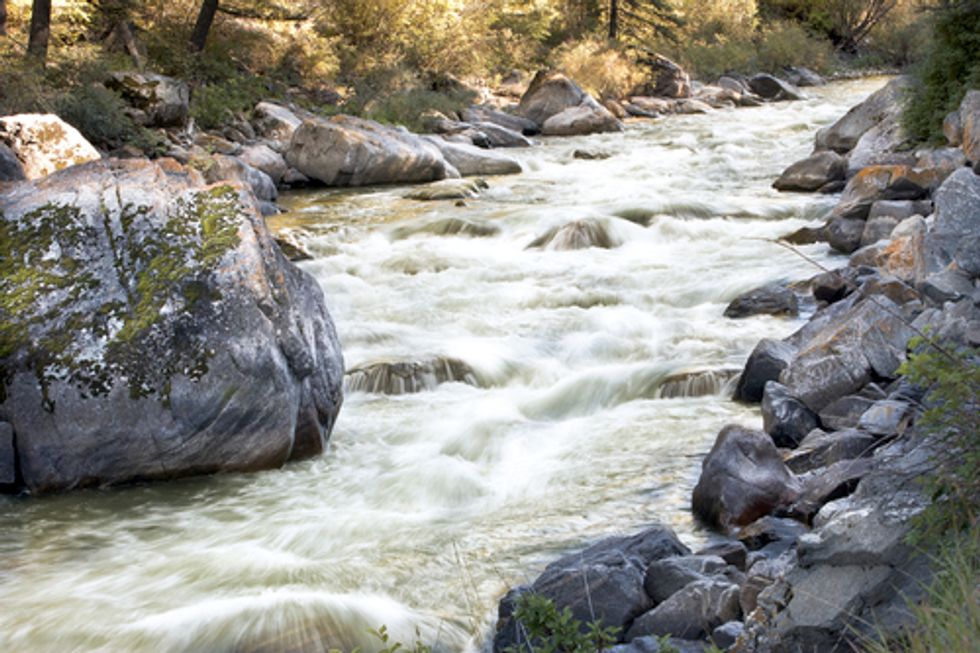 A River Runs Through It
, was shot along the Gallatin River in Montana.
Photo courtesy of Shutterstock
Never Cry Wolf (1983)
In this little-remembered, beautifully photographed film, Charles Martin Smith played Farley Mowat, a real-life Canadian author who recounted his experiences embedded with wolves in the Arctic in a 1963 book of the same name. Mowat's work has been credited with helping to debunk the popular perception of wolves as voracious killers. Famed New York Times critic Vincent Canby praised the film's visuals, saying, "The scenery is often spectacularly beautiful" and that "Perhaps the best thing about the film is that the wolves are never made to seem like strange but cuddly dogs. They look like wolves, not especially threatening but still remote and complete unto themselves."
This cult classic centered around an orphaned bear cub and adult grizzly accompanying one another through the wilds of Canada and trying to stay one step ahead of a pair of hunters and various other dangers. Roger Ebert said the movie "does an impressive job of seeming to show wild bears in their natural habitat" (despite the use of several animatronic bears in filming).
Indeed, human presence is kept to a minimum, with very little dialogue and a lush visual approach making it feel more like a documentary at times. "Bart the Bear," who portrayed the adult grizzly, achieved a measure of fame and traveled the world as an animal actor after being born in a zoo. He went on to star in several other big-name films before his death in 2000, and a bear conservation group was later founded in his honor by the couple that raised him. 
Dances with Wolves (1990)
This Kevin Costner vehicle won a slew of Oscars despite criticism for its self-indulgent and simplistic depiction of mid-19th century Sioux life. Costner played a Union soldier making a life for himself in the wilds of South Dakota, "befriending" a wolf (hence the film's title). The film touches on early conservation issues and bemoans overhunting of great plains bison by white settlers
White Fang (1991)
The critical reception for this loose adaptation of Jack London's novel about the adventures of a wolf-dog hybrid was mixed, but it drew praise for expertly showcasing the Alaskan wilderness in which it was set. Roger Ebert said it was "magnificently photographed on location" and an exemplar of those films that "[hold] the natural world in wonder and awe"—fitting, given the florid nature prose of the original.
Return of the Jedi (1983)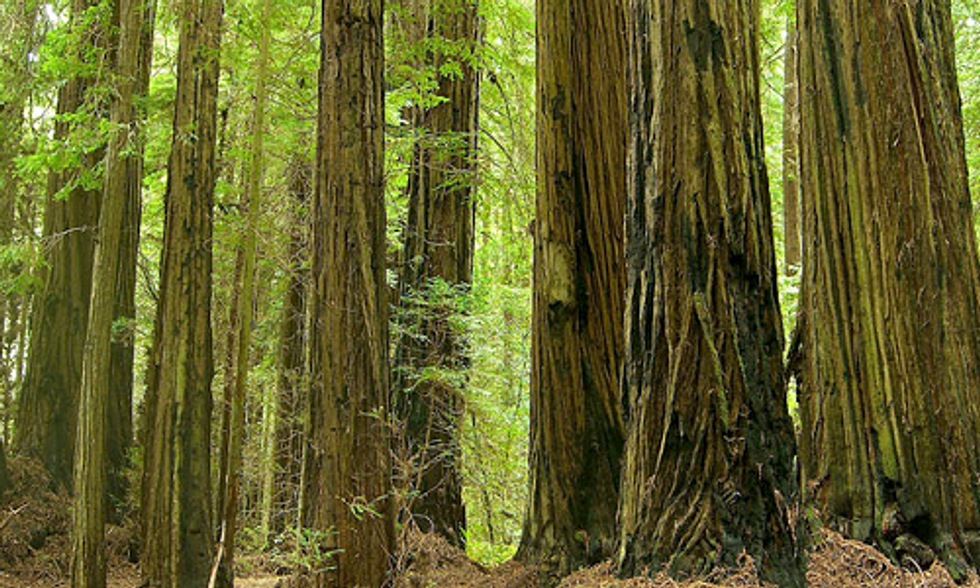 What, this isn't an "outdoors" movie? Take a closer look: the third installment of the original Star Wars trilogy pivots on the forest moon of Endor, ably portrayed by various Redwood State Parks in California. There, Ewoks launch an attack on Imperial forces that destroys the Death Star's shield generator, allowing the Rebel fleet to bring the evil Empire to its knees. In the end, a group of peaceful woodland critters has triumphed over the forces of mechanized evil—and we get to see a whole lot of beautiful, verdant scenery.
This gruelling account of a man trapped by a falling rock inside an isolated slot canyon has served as a cautionary tale for cavalier outdoor adventurers despite drawing heavy criticism for its creative depiction of the real-life events that befell Aron Ralston. For all this, the movie—and book on which it was based—has actually made Utah's Blue John Canyon a more popular destination for hikers. A little-told postscript: Ralston, who was famously forced to amputate his own arm to escape the predicament, continued rock-climbing with his prosthetic hand.
Jeremiah Johnson (1972)
Robert Redford was still a young rising star when he portrayed a hirsute nineteenth century man living in the wilds of the Rocky Mountains in this Sidney Pollack effort nominated for the coveted Palme d'Or, but he was already driven by a passion for nature.
Filmed in Utah, the movie was praised by Time Out for its use of the region's "fantastically beautiful, desolate snowscapes." It was perhaps the most acclaimed of the 1970s string of counterculture westerns, informed by conservation themes and critical of traditional notions of frontier expansion. And, of course, it featured one of the best beards in cinema.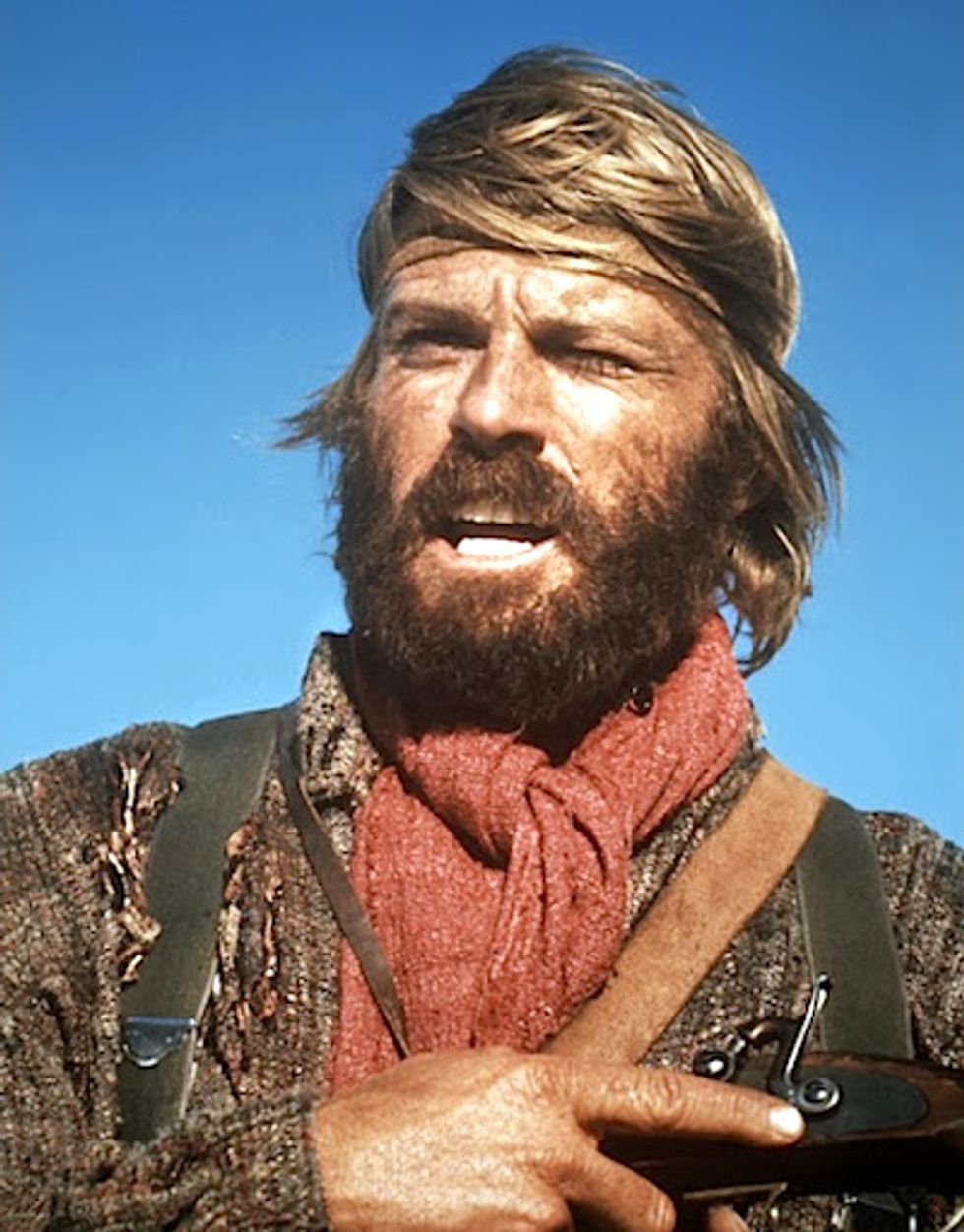 The Great Outdoors (1988)
Dan Aykroyd and John Candy played odd-couple in-laws whose families clash during a weekend getaway in California's Sierra National Forest (here portraying backwoods Wisconsin). Among the movie's high points was a scene in which a bear—played by Bart the Bear, naturally—returned to face the hunter that had left it bald with a shotgun blast years before. Although poorly-received by critics, this remains one of the few examples of a specifically outdoors-themed slapstick comedy.
Into the Wild (2007)
Sean Penn's directorial effort starred Emile Hirsch as real-life recent college grad Christopher McCandless, who travelled the country in semi-drifter fashion and sought out an ascetic life in nature near Alaska's Denali National Park and Preserve.
Filmed in a variety of national parks and other well-known sites across the country, this adaptation of Jon Krakauer's hit non-fiction account ended on a wrenching, poignant note, as McCandless succumbed to the elements—or was unintentionally poisoned—in the sublime isolation of the outdoors.
The Edge (1997)
Another Bart the Bear film, The Edge starred Alec Baldwin and Anthony Hopkins as a photographer and his billionaire employer engaged in a survivalist battle of wits in Alaska. It has been praised for its use of spectacular scenery in British Columbia and Roger Ebert noted that it was "like a wilderness adventure movie written by David Mamet," (which, indeed, it was). While the setting may seem incidental to the hard-boiled action at the movie's core, the wildness of the Alaskan (in this case faux-Alaskan) frontier, including the climactic bear attack, is a perfect complement to the savagery of the human protagonists.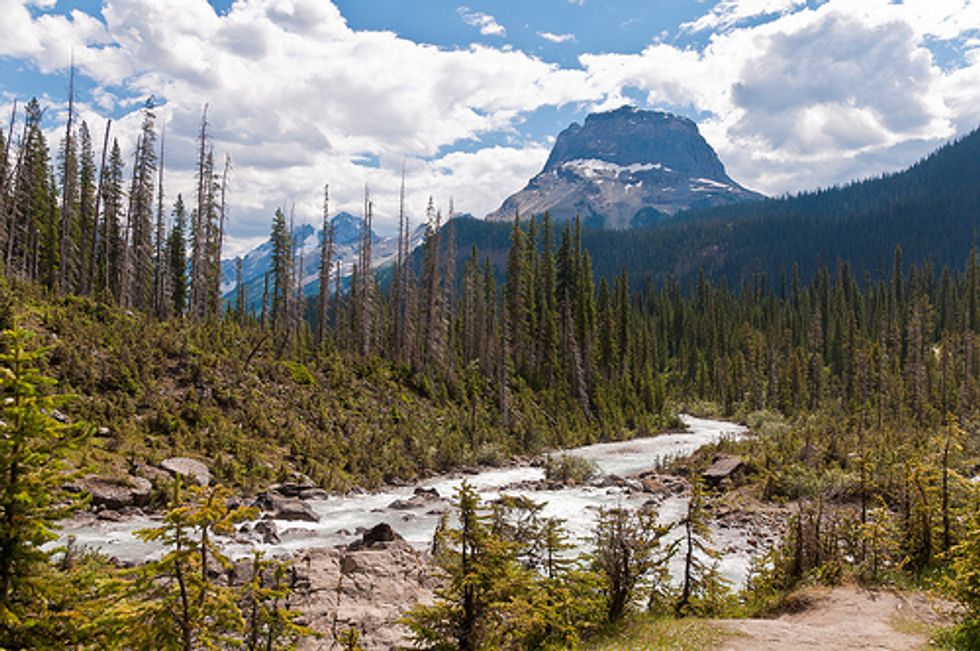 The Edge
. Credit: Max Bisschop /Flickr
Legends of the Fall (1994)
The story of a man and his three sons in remote Montana in the early twentieth century was criticized as a "silly melodrama" by some, but it did win an Oscar for its beautiful cinematography. As film critic Janet Maslin put it, "There's some mighty pretty country on display," resulting in a "picture-postcard vision of the American West."
Last of the Mohicans (1992)
This period epic was loosely based on James Fenimore Cooper's 1826 novel about the French and Indian War, which itself sparked the imagination of countless lovers of the outdoors (including future president Theodore Roosevelt, who devoured it and other adventure stories as a child).
Famed method actor Daniel Day Lewis lived in the woods in preparation for his role as Nathaniel Poe ("Natty Bumppo" in the novel, or Hawkeye), a white man adopted by the Mahican ("Mohican") tribe of the American northeast. Director Michael Mann filmed much of the movie in the woods of North Carolina, feeling their relatively untouched look fit the eighteenth century Adirondacks he was trying to portray. Evidently it worked. A Washington Post review praising Mann's work exclaimed that "Even the awesome landscape looks designed."
Visit EcoWatch's BIODIVERSITY page for more related news on this topic.

EcoWatch Daily Newsletter