This website uses cookies to ensure you get the best experience while browsing it. By clicking 'Got It' you're accepting these terms.


The best of EcoWatch, right in your inbox. Sign up for our email newsletter!
Inflammation is your body's protective response to injury or damage. It helps your natural healing and repair processes. A problem starts when your body is chronically inflamed. Many modern stressors, such as pollution, food sensitivities and carrying extra weight, can lead to chronic inflammation.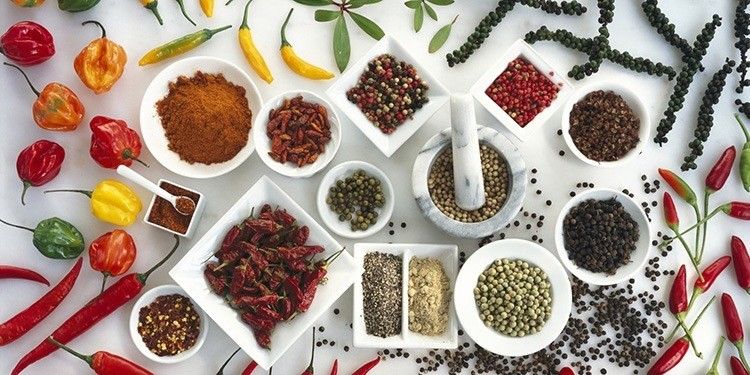 Chronic inflammation has been linked to a wide variety of diseases, including cancer, diabetes, Alzheimer's disease, heart disease and attention deficit disorder (ADD).
You don't have to accept inflammation as a part of modern life. There are many different herbs that can help you reduce or prevent inflammation in your body.
1. Turmeric (Curcumin)
The anti-inflammatory agent in turmeric is its yellow pigment called curcumin. Ayurvedic and Chinese medicines have long used turmeric and curcumin to reduce inflammation as well as treat digestive disorders, wounds and infections.
Studies have shown that curcumin also acts as an antioxidant and may combat cancer. Fresh or powdered turmeric is excellent in curries, soups or other dishes. Fresh turmeric can be added to fresh vegetable juices. Supplements of curcumin are also available.
2. Green Tea
The preventative effects of green tea against cardiovascular disease and cancer are well established. More recent studies have shown that green tea can be an effective anti-inflammatory, particularly in the treatment of arthritis. It can also reduce inflammation of the digestive tract, potentially helping conditions like Crohn's disease or ulcerative colitis.
It's recommended to drink 3 to 4 cups of tea daily. Green tea extract can also be found in pill form. And for those who don't want the caffeine, decaffeinated green teas are available.
3. White Willow Bark
White willow tree bark has been used as a treatment for pain and inflammation since ancient Egyptian and Roman times. Many studies have shown that white willow bark has a comparable effect to aspirin, but with fewer side effects than aspirin.
The usual dose of white willow bark is 240 mg per day for ongoing conditions. There are also herbal blends that contain white willow bark which can be used for an acute event, such as a headache.
4. Maritime Pine Bark (Pycnogenol)
Bark from the maritime pine tree (Pinus maritima) can be processed into pycnogenol. This extract has been used for more than 2,000 years to help heal wounds, scurvy and ulcers as well as reducing vascular inflammation. It is one of the strongest antioxidants known today.
Studies have shown that pycnogenol is 50 to 100 times more potent than vitamin E in neutralizing free radicals in the body. It has also been found to reduce blood pressure and the risk of blood clots. A typical dosage is 100-200 mg daily.
5. Chili Peppers (Capsaicin)
The countless varieties of hot peppers we have today began as one small shrub (Capsicum annum), native to tropical regions of the Americas. The chemical capsaicin is what makes a pepper hot. And it's capsaicin that's been shown to have an anti-inflammatory effect in your body.
Any type of chili pepper, such as cayenne or jalapeno, contains capsaicin. You can use chili peppers fresh or powdered in a wide variety of dishes, including desserts. Supplements containing capsaicin are often mixed with other herbs to create natural anti-inflammatory blends.
6. Frankincense (Boswellia serrata)
Boswellia is a tree variety native to India, Somalia, Ethiopia and the Arabian Peninsula. Frankincense is a resin extracted from the trees. It has anti-inflammatory, anti-arthritic and pain-controlling properties. Boswellia resin is currently used to treat degenerative and inflammatory joint disorders.
One study showed that a combination of Boswellia and curcumin was more effective for treating osteoarthritis than a commonly used synthetic drug. It's recommended to take 300-500 mg of Boswellia extract two or three times a day for ongoing inflammatory conditions.
7. Black Pepper
This unassuming spice actually packs an anti-inflammatory punch. The distinctive flavor of black pepper comes from the chemical piperine. Even at low doses, piperine has been shown to reduce inflammation. It can inhibit the spread of cancer and has been shown to suppress the perception of pain and arthritis symptoms.
8. Resveratrol
This is an antioxidant found in many plants. The highest amounts have been found in Japanese knot weed (Polygonum cuspidatum) and in the skins of red wine grapes. Resveratrol has been shown to be a strong anti-inflammatory. It also protects against DNA damage and mutations. You can find resveratrol as a common supplement in natural food stores. A typical dosage is from 50 to 500 mg per day.
9. Cat's Claw (Uncaria tomentosa)
This herb is derived from a woody vine native to Peru. The bark of cat's claw has traditionally been used to treat arthritis, bursitis and intestinal disorders. Studies have shown that it can reduce inflammatory responses in the body and it has a protective effect against gastrointestinal inflammation.
You can make a tea from cat's claw from either a prepared tea or use 1000 mg of the bark to 8 ounces of water. It is also available as a dry extract in a capsule. It's recommended to take 20 to 60 mg daily.
10. Rosemary
In one study, participants were given small amounts of various common herbs and spices for a period of 7 days. Rosemary showed one of the strongest protective effects against inflammation and oxidation.
The other top spices were turmeric, cloves and ginger. The researchers noted that the amounts given of each herb were no more than what someone would normally eat in a seasoned soup, sauce or other dish.
11. Cloves
Clove oil can be applied directly to the gums to help with a toothache or for pain control during dental work. Cloves have been shown to reduce mouth and throat inflammation. Cloves can also be used to treat diarrhea, nausea, hernia, bad breath and as an expectorant.
The powdered or whole dried flower buds are delicious in many savory dishes as well as in desserts and hot drinks.
12. Ginger
Research has shown that ginger has a better therapeutic effect than non-steroidal anti-inflammatory drugs to treat pain and inflammation. Ginger also inhibits the activation of several genes involved in an inflammatory response.
According to the University of Maryland Medical Center, ginger may help prevent or treat nausea and vomiting from motion sickness, pregnancy and chemotherapy. It can also be used to reduce osteoarthritic pain and heart disease. Ginger is delicious in many savory dishes, as well as in teas, juices and desserts.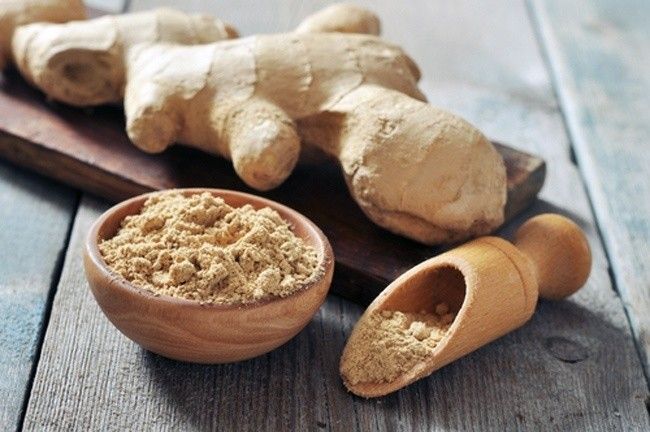 13. Cinnamon
This popular spice is made from the bark of cinnamon trees native to China, India and Southeast Asia. In addition to being anti-inflammatory, cinnamon has been shown to have antioxidant, antidiabetic, antimicrobial, anticancer and lipid-lowering properties. It has even been found to act against neurological disorders like Parkinson's and Alzheimer's diseases.
Cinnamon goes well in anything from breakfast grains, to soups and stews, to desserts and drinks. Any pre-made apple pie or pumpkin pie spice mixes will often have cinnamon, cloves and ginger all in one tasty blend.
YOU MIGHT ALSO LIKE 
What You Should Eat to Balance Your pH and Alkalize Your Body
7 Foods That Keep You From Overeating
EcoWatch Daily Newsletter
Tim P. Whitby / 21st Century Fox / Getty Images
The beauty products we put on our skin can have important consequences for our health. Just this March, the U.S. Food and Drug Administration (FDA) warned that some Claire's cosmetics had tested positive for asbestos. But the FDA could only issue a warning, not a recall, because current law does not empower the agency to do so.
Michelle Pfeiffer wants to change that.
The actress and Environmental Working Group (EWG) board member was spotted on Capitol Hill Thursday lobbying lawmakers on behalf of a bill that would increase oversight of the cosmetics industry, The Washington Post reported.
By Collin Rees
We know that people power can stop dangerous fossil fuel projects like the proposed Line 3 tar sands oil pipeline in Minnesota, because we've proved it over and over again — and recently we've had two more big wins.

Scientists released a study showing that a million species are at risk for extinction, but it was largely ignored by the corporate news media. Danny Perez Photography / Flickr / CC
By Julia Conley
Scientists at the United Nations' intergovernmental body focusing on biodiversity sounded alarms earlier this month with its report on the looming potential extinction of one million species — but few heard their calls, according to a German newspaper report.
DoneGood
By Cullen Schwarz
Ethical shopping is a somewhat new phenomenon. We're far more familiar with the "tried and tested" methods of doing good, like donating our money or time.
Pixabay
Summer is fast approaching, which means it's time to stock up on sunscreen to ward off the harmful effects of sun exposure. Not all sunscreens are created equally, however.
Mark Wallheiser / Getty Images
The climate crisis is a major concern for American voters with nearly 40 percent reporting the issue will help determine how they cast their ballots in the upcoming 2020 presidential election, according to a report compiled by the Yale Program on Climate Change Communication.
Of more than 1,000 registered voters surveyed on global warming, climate and energy policies, as well as personal and collective action, 38 percent said that a candidate's position on climate change is "very important" when it comes to determining who will win their vote. Overall, democratic candidates are under more pressure to provide green solutions as part of their campaign promises with 64 percent of Democrat voters saying they prioritize the issue compared with just 34 percent of Independents and 12 percent of Republicans.
Flooding in Winfield, Missouri this month. Jonathan Rehg / Getty Images
President Donald Trump has agreed to sign a $19.1 billion disaster relief bill that will help Americans still recovering from the flooding, hurricanes and wildfires that have devastated parts of the country in the past two years. Senate Republicans said they struck a deal with the president to approve the measure, despite the fact that it did not include the funding he wanted for the U.S.-Mexican border, CNN reported.
"The U.S. Senate has just approved a 19 Billion Dollar Disaster Relief Bill, with my total approval. Great!" the president tweeted Thursday.
Reed Hoffmann / Getty Images
Violent tornadoes tore through Missouri Wednesday night, killing three and causing "extensive damage" to the state's capital of Jefferson City, The New York Times reported.
"There was a lot of devastation throughout the state," Governor Mike Parson said at a Thursday morning press conference, as NPR reported. "We were very fortunate last night that we didn't have more injuries than what we had, and we didn't have more fatalities across the state. But three is too many."