This website uses cookies to ensure you get the best experience while browsing it. By clicking 'Got It' you're accepting these terms.
13 Eco-Labels to Look for When Shopping
Jul. 23, 2014 03:19PM EST
Buying "green" can be confusing! Many products claim to be "natural," "eco-friendly" and "biodegradable." But what in the world does that mean? Unfortunately, because there's no standardized definition for any of these words, they're actually meaningless. In fact, many companies intentionally use vague words like these to market their products as if they're better for you and the environment than they actually are.
Here are 13 of the most reliable eco-labels in the market. What makes them so good? They've been defined by independent institutions or nonprofit organizations that have set meaningful criteria that companies must prove they've met in order to use the eco-label in question. When you shop, look for these "third party" certifications to back up the claims a company makes regarding the environmental and human health benefits of their products.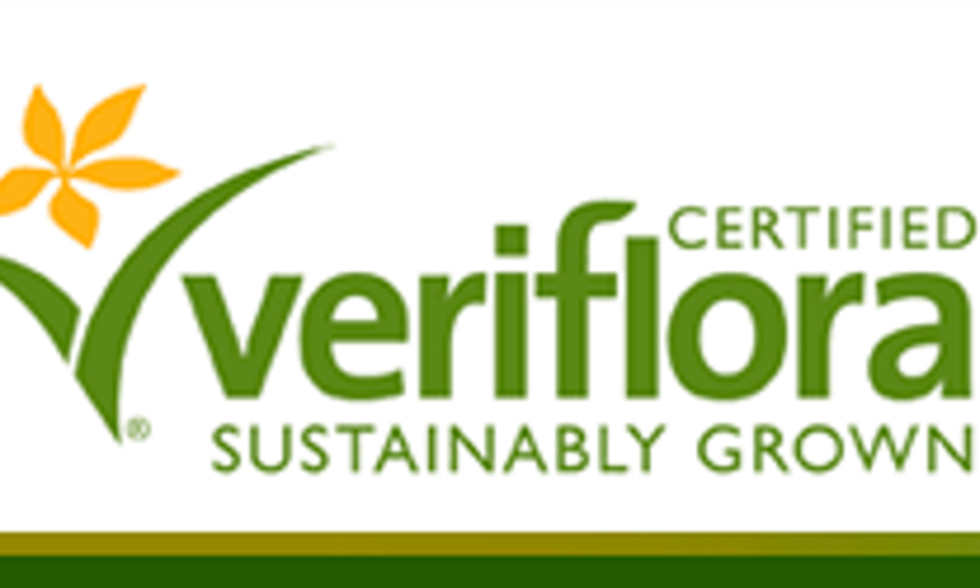 1. Organic
The U.S. Department of Agriculture (USDA) collaborated with scientists, consumer groups, environmentalists and the agriculture industry to set standards for the meaning of the word "organic." Products labeled "100 percent organic" must contain only organically produced ingredients. Products labeled "organic" must consist of at least 95 percent organically produced ingredients. Products meeting either set of requirements may display the USDA Organic seal on their packaging. Processed products that contain at least 70 percent organic ingredients may use the phrase "made with organic ingredients," but may not use the organic seal. Processed products that contain less than 70 percent organic ingredients may not use the term organic other than to identify the specific ingredients that are organically produced in the ingredients statement. Overall, when it comes to food, the organic label, while not perfect, is the best indicator that no or minimal pesticides, hormones and antibiotics were used for growing and processing.
2. Green Seal
For more than 25 years, this nonprofit, science-based organization has developed certification standards to minimize the environmental and health impacts related to cleaning products, coffee, paint, windows, even sticky notes. To earn the Green Seal, a product must meet rigorous evaluation and testing objectives, as must the facility where it is manufactured.
3. SCS (Scientific Certification Systems)
SCS certifies environmental claims related to recycled content, certified organic ingredients, water efficiency and sustainable forestry. SCS certifications meet international environmental labeling standards as well as guidelines issued by the U.S. Federal Trade Commission for responsible environmental marketing.
4. Forest Stewardship Council (FSC)
FSC sets standards to ensure that forests are being managed in an environmentally responsible way, and that products like timber, paper and furniture are made sustainably.
5. LEED
The Leadership in Energy and Environmental Design (LEED) label represents a green building rating system for the design, construction and operation of high-performance green buildings. A program of the U.S. Green Building Council, LEED promotes a whole-building approach to sustainability by recognizing performance in five key areas of human and environmental health: sustainable site development, water savings, energy efficiency, materials selection and indoor environmental quality.
6. ENERGY STAR
This label, overseen by the U.S. Environmental Protection Agency, indicates homes and buildings, plus appliances, computers, lightbulbs, copiers, printers, furnaces and many other products that meet strict energy-efficiency guidelines that help save energy and money and protect the environment.
7. Veriflora
Developed by SCS (see above), this label is awarded to flower growers who do not use "extremely hazardous" or "highly hazardous" agrochemicals. The Veriflora label also indicates that growers are converting to organic and sustainable crop production practices. The standard contains extensive water and ecosystem protection measures to ensure that farmers are not damaging surrounding wildlife or habitats. In addition, it requires growers to provide a fair, equitable and safe workplace for their farmers.
This label demonstrates that the farmers and workers behind Fair Trade goods were paid fair wages and have opportunities for better health care, housing and education. The Fair Trade label is attached to coffee, chocolate, cocoa, tea, fruit, rice, sugar, spices and a variety of clothing and crafts produced in developing countries.
9. Certified Humane Raised and Handled
This label provides independent verification that the care and handling of livestock and poultry on farms enrolled in the program meet high-quality, humane animal care standards. These include access to clean and sufficient food and water; sufficient protection from inclement weather; and enough space to move about naturally.
10. Leaping Bunny
Leaping Bunny is the certification program of the Coalition for Consumer Information on Cosmetics. The mark certifies that companies have not tested their products on animals during any stage of development. The company's ingredient suppliers make the same pledge. Look for the Leaping Bunny label on cosmetics and personal care, household and cleaning products.
11. Marine Stewardship Council
The Council's eco-label indicates seafood that comes from certified sustainable and well-managed fisheries. Look for it on fish and shellfish.
12. Demeter
This label represents the Demeter Farm Standard, which indicates that a farm is organically farmed, GMO-free and also operated to promote soil fertility, animal welfare, conserve water, protect biodiversity and managed to follow the cycles of nature. Look for it on wine, tea, juice, pasta, sauces and many other foods.
This label indicates that products bearing it have been produced according to the best available practices for avoiding genetically-modified organisms (GMOs). It does not promise that a product is "GMO free" because there is always some risk that seeds, crops, ingredients and products have been exposed to GMOs somewhere along their growing or production cycle. It does, however, create a powerful incentive to seed breeders, farmers, processors and manufacturers to adopt practices that reduce use of GMOs while giving consumers a way to limit their exposure.
EcoWatch Daily Newsletter
The CDC has emphasized that washing hands with soap and water is one of the most effective ways to prevent the spread of COVID-19. Guido Mieth / Moment / Getty Images
The Centers for Disease Control has emphasized that washing hands with soap and water is one of the most effective measures we can take in preventing the spread of COVID-19. However, millions of Americans in some of the most vulnerable communities face the prospect of having their water shut off during the lockdowns, according to The Guardian.
A California newt (Taricha torosa) from Napa County, California, USA. Connor Long /
CC BY-SA 3.0
Aerial photos of the Sierra Nevada — the long mountain range stretching down the spine of California — showed rust-colored swathes following the state's record-breaking five-year drought that ended in 2016. The 100 million dead trees were one of the most visible examples of the ecological toll the drought had wrought.
Now, a few years later, we're starting to learn about how smaller, less noticeable species were affected.
Disinfectants and cleaners claiming to sanitize against the novel coronavirus have started to flood the market.
Natthawat / Moment / Getty Images
Disinfectants and cleaners claiming to sanitize against the novel coronavirus have started to flood the market, raising concerns for the U.S. Environmental Protection Agency (EPA), which threatened legal recourse against retailers selling unregistered products, according to The New York Times.
A customer packs groceries in reusable bags at a NYC supermarket on March 1, 2020. Eduardo Munoz Alvarez/Getty Images
The global coronavirus pandemic has thrown our daily routine into disarray. Billions are housebound, social contact is off-limits and an invisible virus makes up look at the outside world with suspicion. No surprise, then, that sustainability and the climate movement aren't exactly a priority for many these days.
Ingredients are displayed for the Old School Pinto Beans from the Decolonize Your Diet cookbook by Luz Calvo and Catriona Rueda Esquibel. Melissa Renwick / Toronto Star via Getty Images
By Molly Matthews Multedo
Livestock farming contributes to global warming, so eating less meat can be better for the climate.