This website uses cookies to ensure you get the best experience while browsing it. By clicking 'Got It' you're accepting these terms.
12 Ways to Rid the Planet of GMOs and Monsanto's Roundup
Jan. 12, 2015 07:48AM EST
Food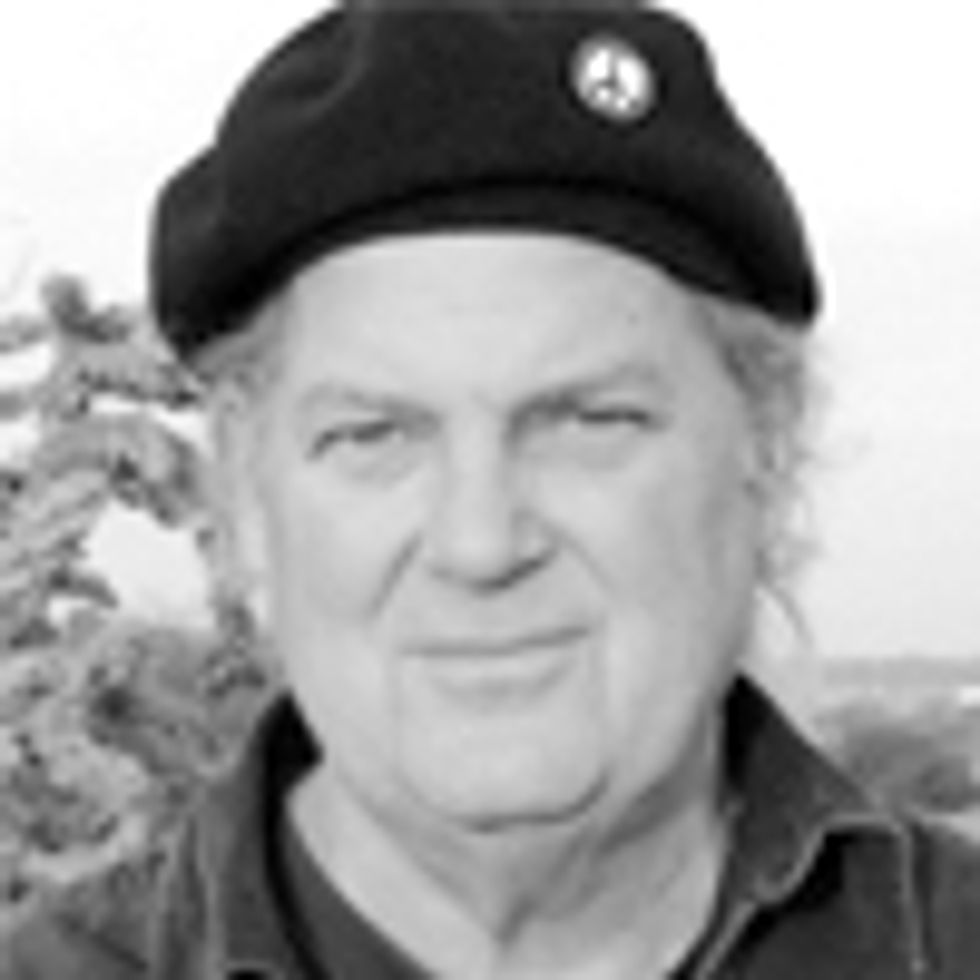 It is now blatantly obvious that genetically modified organisms (GMOs) are nothing more than patented Pesticide Delivery Systems (PDS) designed to increase sales of poisonous agrochemicals such as Roundup, glufosinate, Bt, 2,4 D and neonicotinoids. To claim that GMOs are perfectly safe is equivalent to saying that pesticides, herbicides and fungicides—systemically laced at ever-higher levels into GMO-tainted human food and animal feed—are perfectly safe. And to make matters worse, hundreds of millions of pounds of Monsanto's Roundup, the most widely used herbicide in the world, are now routinely sprayed on 160 different crops, just before harvest, including wheat, potatoes, oats, canola, flax, peas and dried beans. In other words, just about every non-organic item in your supermarket, or every item on your restaurant menu (bread, potatoes, meat, milk) is now tainted with Roundup.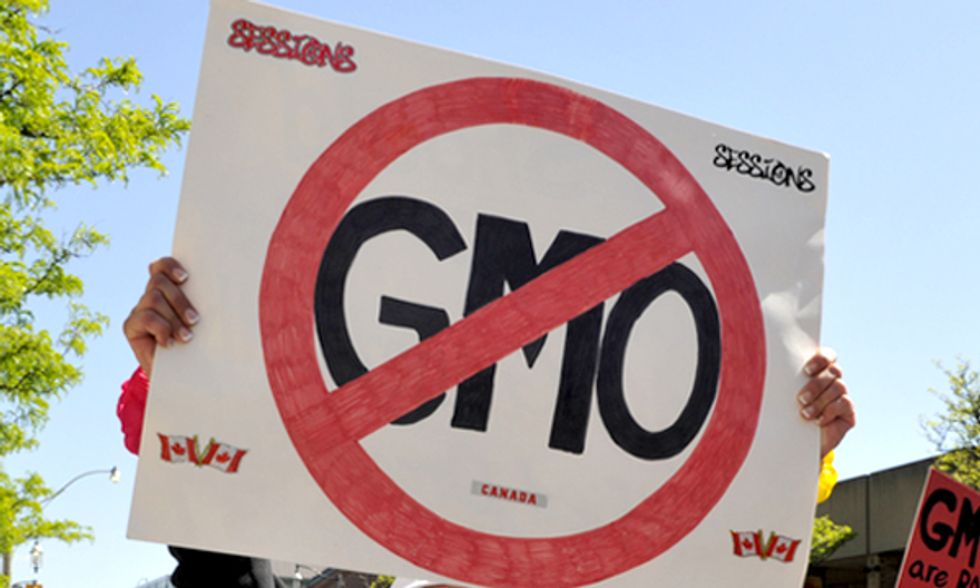 Hundreds of millions of pounds of Monsanto's Roundup, the most widely used herbicide in the world, are now routinely sprayed on 160 different crops, just before harvest, including wheat, potatoes, oats, canola, flax, peas and dried beans.
The anti-GMO and organic movement has come a long way in the past two decades. But given the dangers posed by GMOs and Roundup, it's time to move aggressively forward. Here are a dozen crucial steps we need to take in 2015 to drive GMOs and Roundup off the market.
Stop Congress from passing the Pompeo bill (HR 4432) in 2015, which would take away states rights to pass mandatory GMO food labeling bills, and make it legal for unscrupulous food and beverage companies to continue mislabeling GMO-tainted foods as "natural" or "all natural."

Stop Congress from "fast-tracking" and passing secretly negotiated "Free Trade" agreements (the TPP-Trans-Pacific Partnership, and TTIP-Transatlantic Trade and Investment Partnership) that would weaken consumer and states rights to label and safety test GMO and factory-farmed foods.

Pass more state laws requiring mandatory labels on GMOs.

Pass more bans on GMOs, neonicotinoids and pesticides at the township, city and county levels.

Support Vermont, Maui (Hawaii), Jackson and Josephine counties (Oregon) in their federal and state legal battles to uphold their laws requiring labels and/or bans on GMOs.

Educate the public on the dangers and cruelty of GMO-fed, factory-farmed meat, dairy and egg products, and organize a "Great Boycott" of all factory-farmed foods.

Support mandatory state legislation to label dairy products and chain restaurant food coming from factory farms or CAFOs (Confined Animal Feeding Operations).

Pressure retail natural food stores and coops to follow the lead of Whole Foods Market and the Natural Grocer to label and/or ban all GMO-derived foods, including meat and animal products and deli foods, from their stores.

Pressure restaurants to follow the lead of organic/grass fed restaurants and ban, or at least label, all GMO ingredients.

Support consumer efforts to test for Roundup/glyphosate contamination in drinking water, human urine, breast milk and in non-GMO food products such as wheat, potatoes, oats, peas, lentils and dry beans that are currently sprayed with Roundup before harvest.

Educate the public on the positive health, environmental, ethical and climate-friendly (greenhouse gas sequestering) attributes of organic, grass-fed, and pasture-raised food and farming.

Boycott the "Traitor Brand" products of the Grocery Manufacturers Association, International Dairy Foods Association and the Snack Food Association.
YOU MIGHT ALSO LIKE
Watch Vandana Shiva: 'We Are All Seeds'
The Solution Under Our Feet: How Regenerative Organic Agriculture Can Save the Planet
4 Innovative Community Food Projects Empowering Low-Income Residents
EcoWatch Daily Newsletter
Pexels
By Tim Lydon
Climate-related disasters are on the rise, and carbon emissions are soaring. Parents today face the unprecedented challenge of raising children somehow prepared for a planetary emergency that may last their lifetimes. Few guidebooks are on the shelves for this one, yet, but experts do have advice. And in a bit of happy news, it includes strategies already widely recognized as good for kids.
Pexels
Be it Nina Simone and James Brown for civil rights, Joni Mitchell and Marvin Gaye for the environment, or Jackson Browne and Buffalo Springfield for nuclear disarmament, musicians have long helped push social movements into the limelight.
Yulia Lisitsa / iStock / Getty Images Plus
Collagen is the most abundant protein in your body.
It is the major component of connective tissues that make up several body parts, including tendons, ligaments, skin, and muscles.
Greenpeace activists unfurl banners after building a wood and card 'oil pipeline' outside the Canadian High Commission, Canada House, to protest against the Trudeau government's plans to build an oil pipeline in British Colombia on April 18, 2018 in London. Chris J Ratcliffe / Getty Images
By Jessica Corbett
In an open letter to Canadian Prime Minister Justin Trudeau and Deputy Prime Minister Chrystia Freeland, 42 Nobel laureates implored the federal government to "act with the moral clarity required" to tackle the global climate crisis and stop Teck Resources' proposed Frontier tar sands mine.
Mapping Urban Heat through Portland State University /
video
Concrete and asphalt absorb the sun's energy. So when a heat wave strikes, city neighborhoods with few trees and lots of black pavement can get hotter than other areas — a lot hotter.