This website uses cookies to ensure you get the best experience while browsing it. By clicking 'Got It' you're accepting these terms.
Stop! Don't run out to the store and get that bottle or jar of a chemical-laden product for that household chore. There's a good chance the box of baking soda you've already got can do the job. It's a versatile deodorizer and cleaning product that comes in handy for so many situations around the house. And that means you don't have to have a whole shelf full of (potentially toxic) products for different jobs. If you're curious about the science behind baking soda, check out the video from the American Chemical Society for a simple explanation of how and why it works.
Here are some of the things it can do.
1. You probably already know to keep a box in your refrigerator—and not just because it's handy. Baking soda absorbs any food odors floating around in there and guarantees that opening that door won't be a "eeeewwww" moment.
2. Instead of a toxic drainer cleaner, pour a little baking soda down your sinks to leave them smelling fresh. It works if you have an odor-prone garage disposal too. Half a cup and a warm water rinse should do it.
3. Since baking soda dissolves grease and stains, it's great for cleaning pots, pans, tea pots, coffeemakers and whatever other heavy cleaning job you have in your kitchen. Polish your silver, clean your oven and even freshen up those smelly sponges with a sprinkle of baking soda.
4. Before you leave the kitchen, did you know it can clean dirt and pesticide residue from your fruits and vegetables? Just be sure to rinse well!
5. Baking soda is a great laundry aid. It can boost your detergent's cleaning power and used as a pre-soak, can help get rid of tougher odors like perspiration. It's an excellent substitute for those fabric softeners whose often mysterious chemical content can cause rashes and other allergic reactions.
6. Baking soda can sub for personal care products which often have fragrances and other compounds that can irritate sensitive skin. Make a paste of baking soda and water to use as a safe exfoliant or body scrub—safe for you AND the environment, since it contains no plastic microbeads.
7. That same baking soda paste can ease the itch of a bug bite or rash.
8. You don't even need that expensive whitening toothpaste if you've got baking soda. Mixed with a 3 percent solution of hydrogen peroxide it does the same job and if you're leery of fluoride and other common toothpaste additives, it's the perfect solution. if you have dentures or orthodontic devices, you can soak them in a baking soda solution as well.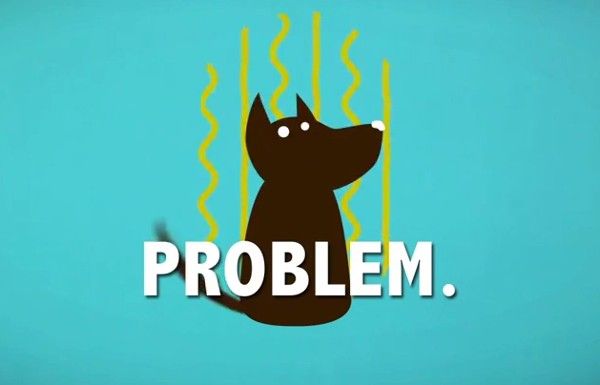 9. Your darned dog wants to make friends with every living creature and unfortunately, that skunk wasn't feeling all "kumbaya." It's late and the pet store isn't open. Here's a baking soda recipe to get that dog smelling good enough to let back in the house.
10. Your cat is unlikely to encounter a skunk while he's sleeping on the sofa all day. But he does have regular encounters with his litter box. Spreading a layer of baking soda in the bottom of the box every time you change the litter can add an extra layer of nose protection to your litter's claims of odor absorbency.
11. Moving on to inanimate animals, baking soda can freshen up your child's favorite stuffed toy. If you don't want to risk tossing it in the washing machine, sprinkle on some baking soda, leave it on for 15 or 20 minutes and then rub it off.
12. You probably have that box in your fridge but you should also have one in each closet and on your clothes shelves even if the odors there aren't as nasty (hopefully!). You'll really want to remember to have one in your shoe back to deal with those inevitable smelly feet odors.
YOU MIGHT ALSO LIKE
8 Toxic Products You Should Not Bring in Your Home + Natural Alternatives
EcoWatch Daily Newsletter
Sen. Michael Bennet (D-CO) speaks during the North American Building Trades Unions Conference at the Washington Hilton April 10, 2019 in Washington, DC. Zach Gibson / Getty Images
Colorado senator and 2020 hopeful Michael Bennet introduced his plan to combat climate change Monday, in the first major policy rollout of his campaign. Bennet's plan calls for the establishment of a "Climate Bank," using $1 trillion in federal spending to "catalyze" $10 trillion in private spending for the U.S. to transition entirely to net-zero emissions by 2050.
When Trump's Environmental Protection Agency (EPA) announced its replacement for the Obama-era Clean Power Plan in August 2018, its own estimates said the reduced regulations could lead to 1,400 early deaths a year from air pollution by 2030.
Now, the EPA wants to change the way it calculates the risks posed by particulate matter pollution, using a model that would lower the death toll from the new plan, The New York Times reported Monday. Five current or former EPA officials familiar with the plan told The Times that the new method would assume there is no significant health gain by lowering air pollution levels below the legal limit. However, many public health experts say that there is no safe level of particulate matter exposure, which has long been linked to heart and lung disease.
A crate carrying one of the 33 lions rescued from circuses in Peru and Columbia is lifted onto the back of a lorry before being transported to a private reserve on April 30, 2016 in Johannesburg, South Africa. Dan Kitwood / Getty Images
By Andrea Germanos
Animal welfare advocates are praising soon-to-be introduced legislation in the U.S. that would ban the use of wild animals in traveling circuses.
A tornado Monday in Union City, Oklahoma.
TicToc by Bloomberg / YouTube screenshot
A woman walks in front of her water-logged home in Sriwulan village, Sayung sub-district of Demak regency, Central Java, Indonesia on Feb. 2, 2018. Siswono Toyudho / Anadolu Agency /Getty Images
Matt Cardy / Stringer / Getty Images
The Guardian is changing the way it writes about environmental issues.
Blueberry yogurt bark. SEE D JAN / iStock / Getty Images Plus
Having nutritious snacks to eat during the workday can help you stay energized and productive.

A 2017 flood in Elk Grove, California. Florence Low / California Department of Water Resources
By Tara Lohan
It's been the wettest 12 months on record in the continental United States. Parts of the High Plains and Midwest are still reeling from deadly, destructive and expensive spring floods — some of which have lasted for three months.
Mounting bills from natural disasters like these have prompted renewed calls to reform the National Flood Insurance Program, which is managed by Federal Emergency Management Agency and is now $20 billion in debt.