12 Must-See Food Films That Will Inspire You to Take Action
Jun. 01, 2015 12:59PM EST
Food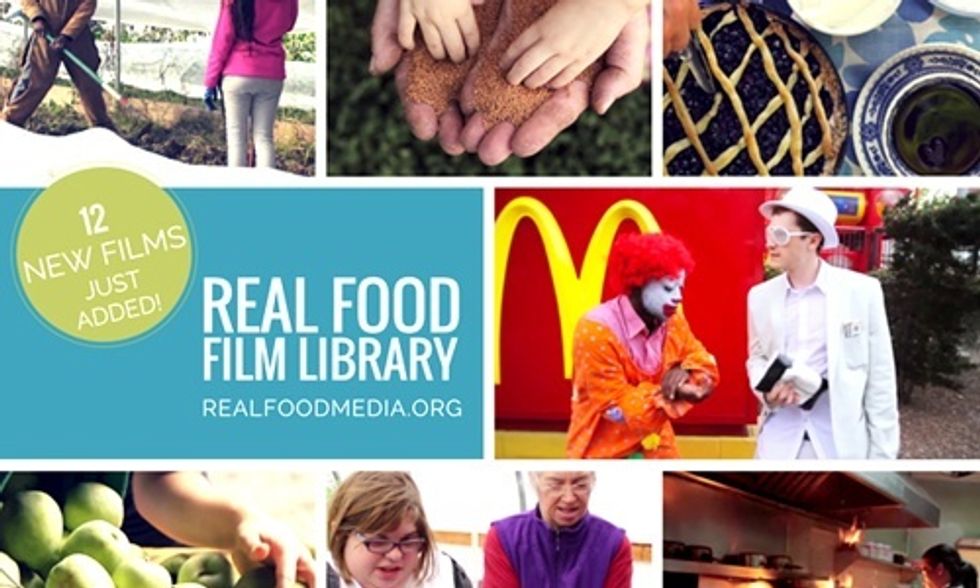 The Real Food Media Project debuted 12 new films to its Real Food Films Library, which now includes more than 60 short films on "food, farming and sustainability, labor, climate, policy solutions and inspiring community food victories from around the world." They are encouraging  people to host a Pop-Up Film Fest over lunch at your office or with neighbors to make the most of the summer backyard season.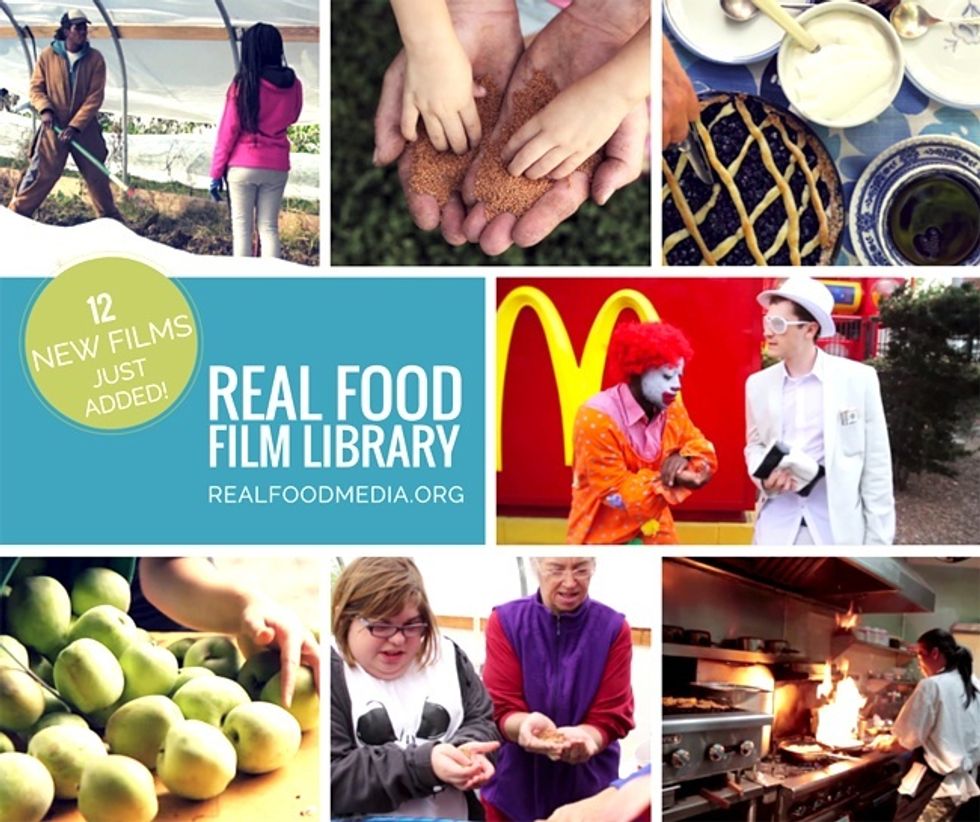 "The films tell the stories—in four minutes or less—of the momentum toward community-based food systems: from farming strategies to keep traditions alive to clever agricultural approaches in the dry Southwest," says Real Food Media. They are completely free and open to the public to use as educational resources for film screenings and community events.
"Our growing film library showcases the best in short films on food, farming and sustainability," says film library founder, Anna Lappé, "It's amazing what a punch you can pack in four minutes. I laughed, I cried, I wanted to make pie."
Here are the 12 newest additions to the Real Food Film Library with descriptions courtesy of Real Food Media:
Blueberry Pie: Norebo, Finland
The simplicity of from-scratch blueberry pie cooking made like Grandmother Rhea Aminoff used to at Norebo, Kallvik outside Helsinki, Finland.
Bunker Vietnamese: Queens, NY
A Queens, New York restaurant serves up Vietnamese street food, inspired by the chef's parents.
Camelina: Lamberton, MN
A Minnesotan farm family converts from chemical to organic farming and transforms their land, their family and their business.
Dry Land: Tucson, AZ
A rainwater savant shows how even in the driest desert cities there is untapped potential in rainwater.
From Seed / Land & Freedom: San Diego, CA
An urban garden in San Diego brings together families and communities.
Green Bridge Growers: South Bend, IN
Learn about Green Bridge Growers, a community farm that connects autistic young adults with a sustainable aquaponics business. 
Operation Apple: Grand Isle, OR
A granddaughter and her friends help her grandparents in their annual apple harvest and cider-pressing.
The Dealer: Oakland, CA
A collaboration between filmmaker Jamie DeWolf and The Bigger Picture Project, The Dealer is a poignant, edgy spoken word piece about the effects of sugar on children.
The Future has an Ancient Heart: Irvine, CA
At Alegria's one-acre farm in southern California, 70,000 plants and 60 different cultivars are flourishing.
The York Region Food Charter: Toronto, Canada
The compelling story of the unique rural-urban character of the region and how they are connecting to build a strong local food system.
Together We Grow: Philadelphia, PA
A seeds-eye look at the University of Pennsylvania's unique food and farm education project.
Vacant Lot Initiative: Phoenix, AZ
Sustainable farming blossoms in Phoenix, Arizona.
YOU MIGHT ALSO LIKE
Is Antarctica Ice Melting or Growing? Watch This NASA Video and See for Yourself
California's Largest Lake Is Drying Up Amid Epic Drought
EcoWatch Daily Newsletter