12 Arrested at Enbridge Tar Sands Pipeline Expansion Site in Michigan
Jul. 23, 2013 09:42AM EST
Energy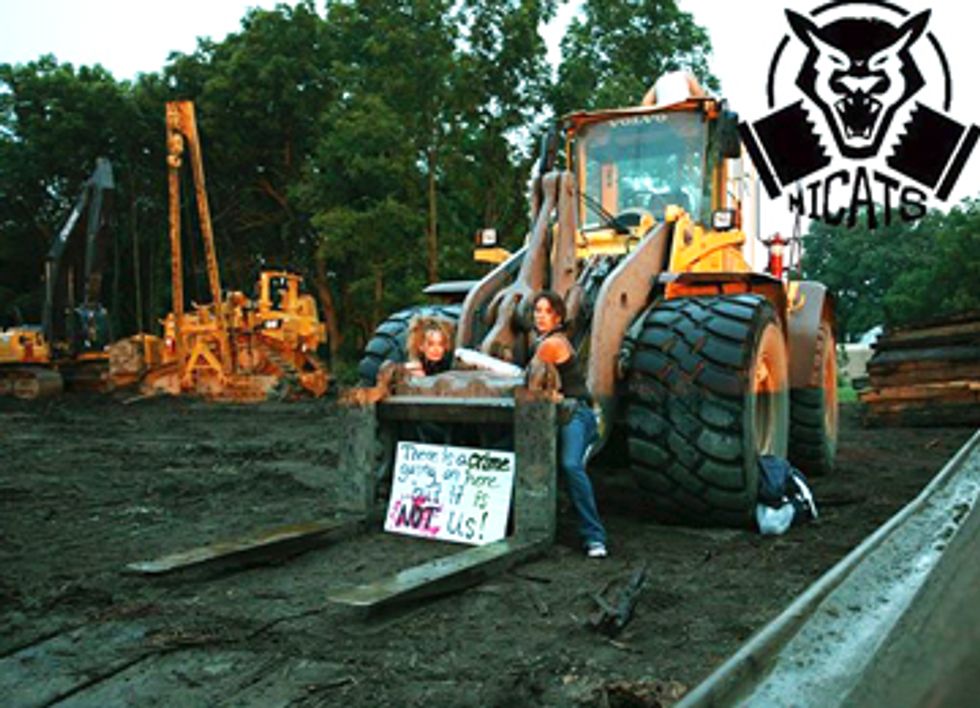 Michigan Coalition Against Tar Sands (MI-CATS) took direct action near Stockbridge, MI, yesterday, to halt construction of the Tar Sands pipeline 6B expansion project of Canadian corporation Enbridge. With the moral and financial support of affected homeowners and others nationwide, MI-CATS took a courageous stand against the expansion of dirty Alberta tar sands oil at the Enbridge construction site, directly across the street from their Stockbridge pumping station, west of M-52.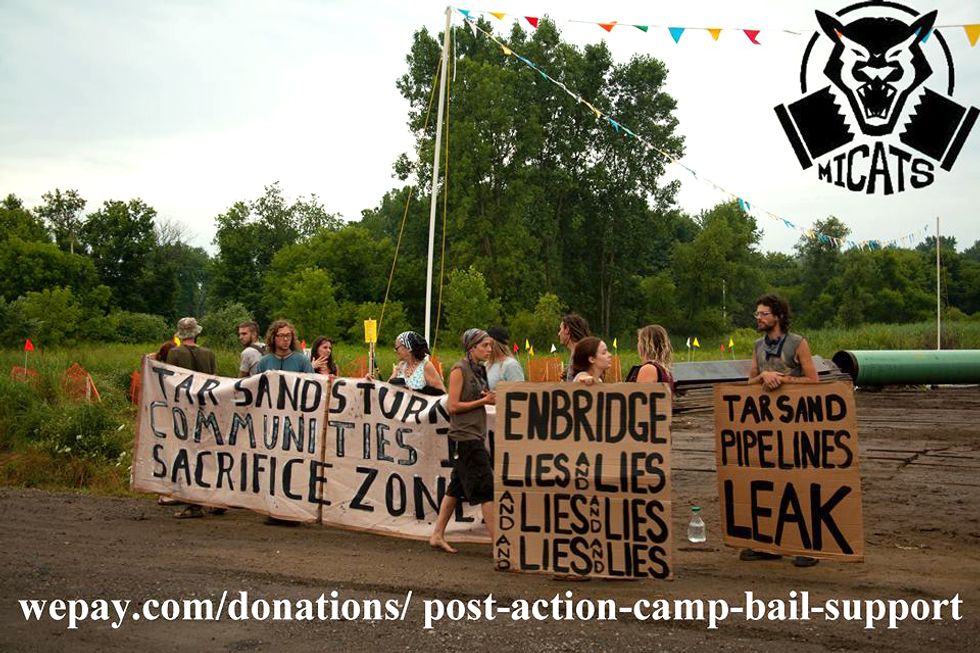 Arriving before Enbridge employees working on pipeline 6B expansion, more than 40 Michiganders came to oppose the infamous corporation's flagrant expansion of the very same pipeline that spilled out into the Kalamazoo River only three years ago. While Enbridge claims that they have restored the river since the spill, it is no excuse to expand the pipeline. Expanding the pipeline increases the risk for everyone.
Residents halted Enbridge's construction plans for seven hours by forming soft blockades at two locations while four physically chained themselves construction equipment used to cut the landscape for the massive flow of dirty fossil fuels by an industry bent on putting profit before planet and people. At least 12 people were arrested including four people locked down to construction equipment along with their medical support team. There were no injuries and no destruction of property, and all charges against those arrested were non-violent, ranging from alleged trespassing to alleged resisting and obstructing.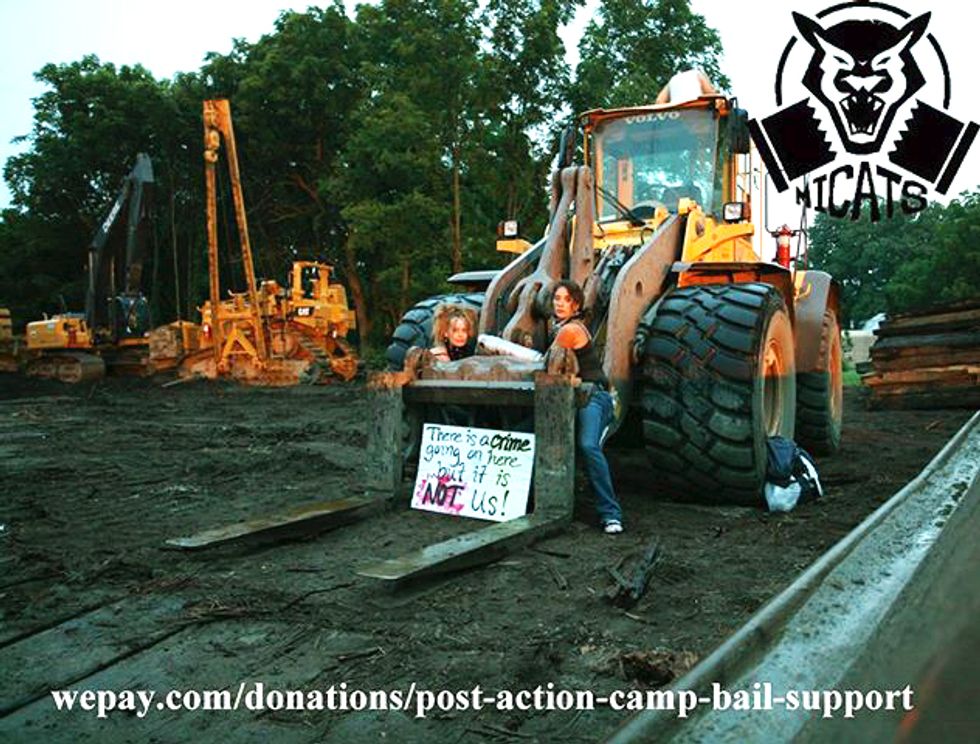 This act of civil disobedience came after the exhaustion of every method within the law, as it has become apparent from our experiences all throughout the state. Our state government is ready to set aside its own laws and legal processes to accommodate this foreign corporation.
Enbridge itself has consistently demonstrated that their sole priority is their own bottom line, not the health and safety of the people of Michigan, our ecosystem or even their own workers.
Michigan Coalition Against Tar Sands seeks to unite the people of Michigan toward the common goal of stopping all transportation of tar sands oil in the state and advocating against the production and transportation of tar sands everywhere. We work in solidarity with the global movement against harsh fossil fuel extractive practices.
According to protestor William Lawrence of East Lansing:
"This pipeline is a disaster for Michigan's water and the global climate. I'm blockading this pipeline to prevent the next spill because I care about Michigan's air and water. People all over the world are taking action in their own community this Fearless Summer. We need to leave all fossil fuels in the ground."
We will not allow Canadian tar sands to pass through our backyards. We will no longer allow the same Canadian corporation responsible for the tar sands which still lie at the bottom of our Kalamazoo River to place all of us at risk. We are taking this action to protect from another spill and to ensure a livable planet for generations to come.
Please support these blockaders by writing to [email protected] and consider helping contribute funds for bail.
Visit EcoWatch's TAR SANDS page for more related news on this topic.
——–
SHARE YOUR THOUGHTS BELOW.
——–

EcoWatch Daily Newsletter
Recent Stories from EcoWatch