This website uses cookies to ensure you get the best experience while browsing it. By clicking 'Got It' you're accepting these terms.
11K+ Call on Chevron to Apologize for Responding to Gas Well Explosion With Pizza Coupons
Feb. 24, 2014 12:42PM EST
Energy
When one of its gas wells exploded in Dunkard Township, Greene County, PA, killing one worker, injuring another and sparking a fire that burned for days, Chevron responded by issuing pizza coupons to area residents. Today, thousands outraged by the insulting gesture let Chevron's CEO and staff know that pizza does not mean never having to say you're sorry.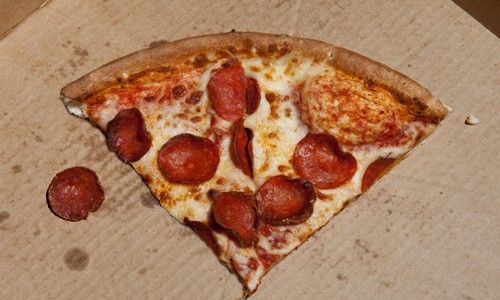 Photo courtesy of Shutterstock
Impacted residents, concerned citizens and grassroots organizations delivered petition signatures to Chevron's Smithfield, PA, office in a pizza box with a two-liter coke. Hundreds of others called and emailed Chevron's CEO James Watson to place pizza orders. Many pizza orders were posted to Chevron's social media pages.
Karen Feridun, founder of Berks Gas Truth, started organizing a call-in day on social media that quickly grew to include a petition drive and a delivery of the signatures gathered to Chevron's office. Chevron's 'let them eat pizza' attitude toward the people most directly and profoundly impacted by the explosion speaks volumes about how people in the communities are regarded by the industry as a whole. 
"I've never seen a response like this," said Feridun. "People jumped at the chance to show Chevron their disgust at its wholly inadequate and inappropriate response."
"Small gestures like pizza and pop do not change the destruction Chevron has left behind in Bobtown," said Veronica Coptis, local resident and Center for Coalfield Justice community organizer. "If they want to help this community, how about taking meaningful steps like eliminating dangerous pollution or destructive truck traffic?"
Environmental Action and MoveOn.org aided in gathering signatures on the petition. Food & Water Watch also gathered signatures from its membership.
The idea to deliver the petition signatures to Chevron's Smithfield, PA, office came from Jesse Bacon, a field organizer Environmental Action Pennsylvania. "If Chevron is really so insensitive as to think pizza can make everything better—even the death of one of their own employees and a threat to an entire town—we needed a special delivery to get their attention."
Kathryn Hilton, community organizer for the Mountain Watershed Association, organized the petition delivery with partners the Center for Coalfield Justice, the Harry Enstrom Chapter of the Izaak Walton League of America, Fayette Marcellus Watch, Marcellus Protest and the Marcellus Citizens' Group of Westmoreland County. 
"We are very concerned about exploitation of communities by Chevron and other drilling companies. Chevron has publicly stated the company is committed to doing it [unconventional operations] right, but the pizza coupon comes across as very insincere and dismissive of the serious impacts those living near shale gas wells face daily," Hilton stated. "Residents impacted by the explosion in Greene County, and indeed those impacted by shale gas development across the region, deserve to be properly compensated. Chevron's response to this tragedy was completely and wholly inappropriate. Shame, shame."
Ken Duffala, a representative with the Izaak Walton League of America in Greene County, made the following statement regarding Chevron's actions:
With the recent tragedy in Bobtown and Chevron's pizza and soft drink offer to the public, a lot of residents feel the offer was hollow. The issue missed is that clean air and clean water need to be a top concern. I would highly recommend that the family of the worker who was killed be the highest concern, and that well safety be strictly enforced so no others lose their lives.
"For years we've witnessed the blatant disregard for public wellbeing that oil and gas corporations have shown to Pennsylvania communities, through their inherently dangerous and polluting fracking operations," said Emily Wurth, water program director at Food & Water Watch. "But the callous tone-deafness of Chevron's pizza campaign in Dunkard Township took even us by surprise. Chevron's absurd response to community hardship speaks volumes."
Visit EcoWatch's FRACKING page for more related news on this topic.

EcoWatch Daily Newsletter
Artist's conception of solar islands in the open ocean. PNAS
Millions of solar panels clustered together to form an island could convert carbon dioxide in seawater into methanol, which can fuel airplanes and trucks, according to new research from Norway and Switzerland and published in the Proceedings of the National Academy of Sciences journal, PNAS, as NBC News reported. The floating islands could drastically reduce greenhouse gas emissions and dependence on fossil fuels.
Marcos Alves / Moment Open / Getty Images
More than 40 percent of insects could go extinct globally in the next few decades. So why did the U.S. Environmental Protection Agency (EPA) last week ok the 'emergency' use of the bee-killing pesticide sulfoxaflor on 13.9 million acres?
EcoWatch teamed up with Center for Biological Diversity via EcoWatch Live on Facebook to find out why. Environmental Health Director and Senior Attorney Lori Ann Burd explained how there is a loophole in the The Federal Insecticide, Fungicide, and Rodenticide Act under section 18, "that allows for entities and states to request emergency exemptions to spraying pesticides where they otherwise wouldn't be allowed to spray."
Simple swaps that cut down on kitchen trash.
Sponsored
By Kayla Robbins
Along with the bathroom, the kitchen is one of the most daunting areas to try and make zero waste.
View of downtown Miami, Florida from Hobie Island on Feb. 2, 2019.
Michael Muraz / Flickr
The Democratic candidates for president descended upon Miami for a two-night debate on Wednesday and Thursday. Any candidate hoping to carry the state will have to make the climate crisis central to their campaign, as The New York Times reported.
By Sharon Kelly
On Monday, the Wall Street Journal featured a profile of Scott Sheffield, CEO of Pioneer Natural Resources, whose company is known among investors for its emphasis on drawing oil and gas from the Permian basin in Texas using horizontal drilling and hydraulic fracturing, or fracking.
Pexels
By Craig K. Chandler
The federal government has available to it, should it choose to use them, a wide range of potential climate change management tools, going well beyond the traditional pollution control regulatory options. And, in some cases (not all), without new legislative authorization.
Denis Poroy / Getty Images
By Dan Gray
Processed foods, in their many delicious forms, are an American favorite.
But new research shows that despite increasing evidence on just how unhealthy processed foods are, Americans have continued to eat the products at the same rate.
By Sarah Steffen
With a profound understanding of their environmental surroundings, indigenous communities around the world are often cited as being pivotal to tackling climate change.