This website uses cookies to ensure you get the best experience while browsing it. By clicking 'Got It' you're accepting these terms.
11-Year Old EcoErek is a Recycling Champion
Dec. 01, 2011 07:14PM EST
by Amy Hansen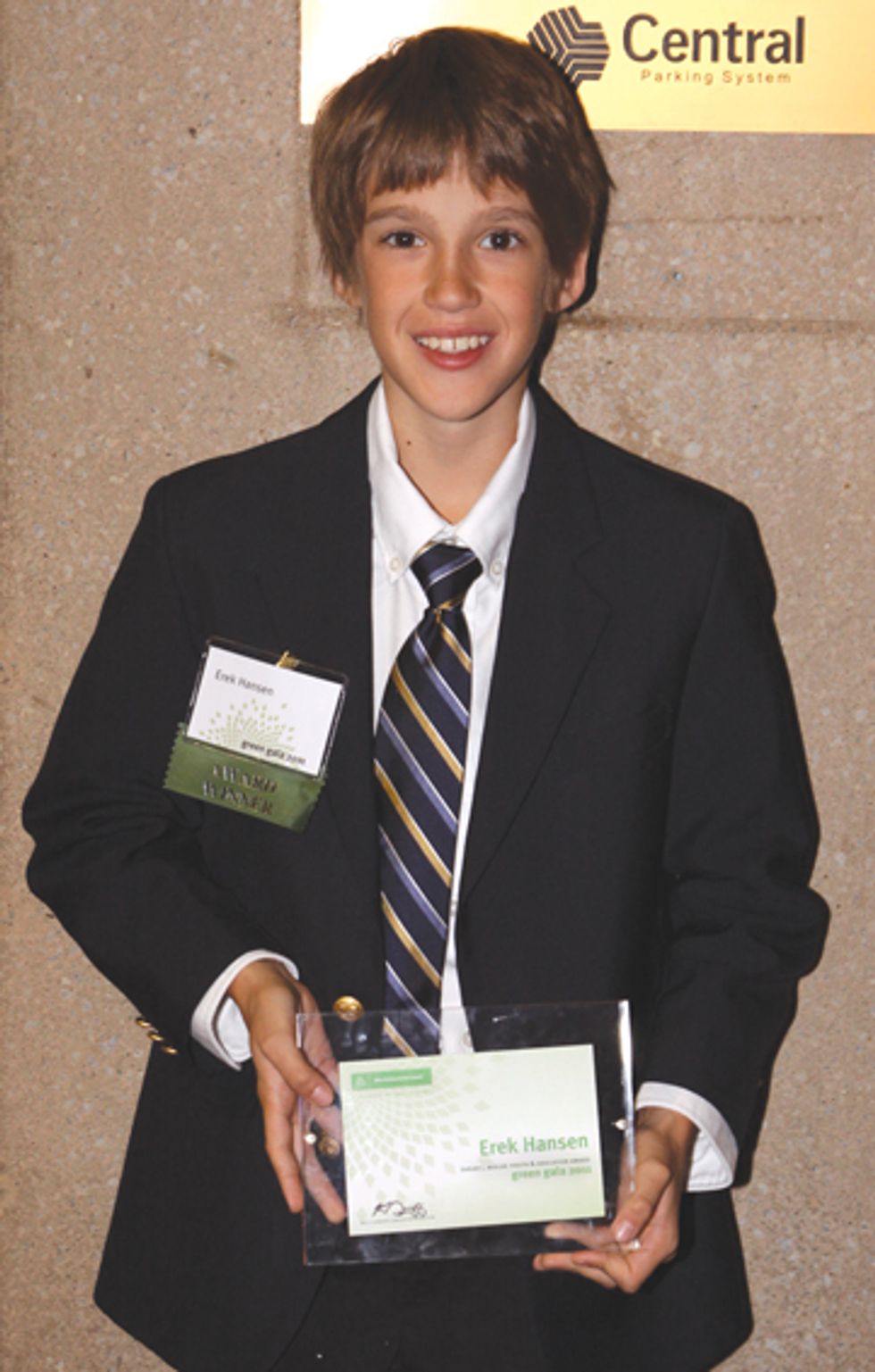 Erek Hansen, known as "EcoErek", age 11 and a 6th grade student at Eisenhower Middle School in Oregon, Ohio, received an Environmental Achievement Award in the Youth & Education category at the Ohio Environmental Council's annual Green Gala in Columbus in October in front of a full crowd of 400 attendees.
Erek was nominated for being a recycling crusader. He is an activist in collecting denim and shoes through drives he holds across Ohio. The denim is ultimately remanufactured into housing insulation that is donated back to communities that have been struck by natural disasters (www.CottonFromBlueToGreen.org).
The shoes are sent to USAgain (pronounced use-again — www.usagain.com) and good-condition shoes are re-directed to those who need them. Shoes in poor condition are ground to make raw material for sidewalks, running tracks, carpet underlayment and playground mulch. USAgain donated $5 for every $1 Erek raised from the shoes. Erek will donate the $685 he receives from USAgain for the shoes collected this year directly to Project Kaisei, a non-profit organization focused on increasing awareness of marine debris, its impact on the environment, and the solution for both prevention and clean-up (www.projectkaisei.org).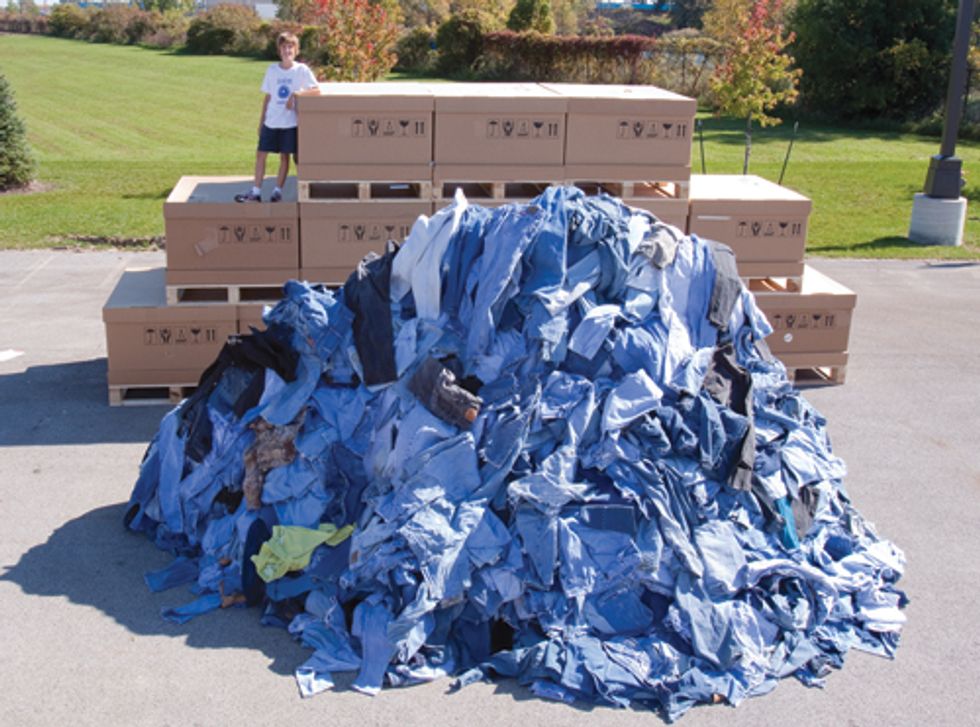 In November, EcoErek announced the results of his annual recycling drive. Over the course of three public drives, three drop-off box locations and many schools, churches and companies helping Erek's cause, he was able to keep 3,920 pairs of jeans and 3,000 pairs of shoes out of Northwest Ohio landfills in 2011.
His three-year crusade has kept 9,758 pairs of jeans out of the landfill, which converts to approximately 21,000 lbs. Or 10 tons of cotton and 32,200 sq./ft. of insulation. This is enough to insulate nearly 20 homes.
Since 2009, Erek has been on a mission to collect unwanted, stained, hole-y, out-of-style denim clothing items to recycle and in 2011 added unwanted, worn out, too-big, too-small shoes of any kind to this mission. He wants to keep these items out of the local landfills and at the same time help communities that have been hit by natural disasters.
For more information, visit www.ecoerek.org or follow EcoErek at www.facebook/EcoErek.com.
EcoWatch Daily Newsletter
Germany reached an agreement Thursday that will allow it to stop burning coal by 2038.
This photograph shows green photosynthetic cyanobacteria growing and mineralizing in the sand-hydrogel framework. The living material has similar strength to cement-base mortar. College of Engineering and Applied Science at Colorado University Boulder /
EurekAlert!
Cement is a remarkable building material; it's cheap, durable and readily available. However, its production is a leading source of carbon dioxide emissions, coughing up 2.8 gigatons of emissions every year, as Advanced Science News reported.
Internal documents from the Department of Homeland Security reveal that non-violent demonstrators targeting the oil industry were classified as "extremists," with some organization members listed alongside known white supremacists, as The Guardian reported.
An additional 2,100 deaths from fatal injuries may occur in the U.S. every year from a 2 C rise in temperatures, which could have grave implications for global changes associated with the climate crisis.