11 Ways You Could Be Exposed to Lead in Your Everyday Life
Contaminated water is not the only way we are exposed to lead. This toxic metal lurks in a wide variety of products that we'd otherwise think were harmless.
One exposure one time isn't going to cause a problem, of course, especially at very low levels. But repeated exposures over time from multiple sources could create a threat, especially to young children whose brains and organs are still developing and to pregnant and nursing women. Here are some of the most common—and least expected—ways we may be exposed to lead on a daily basis.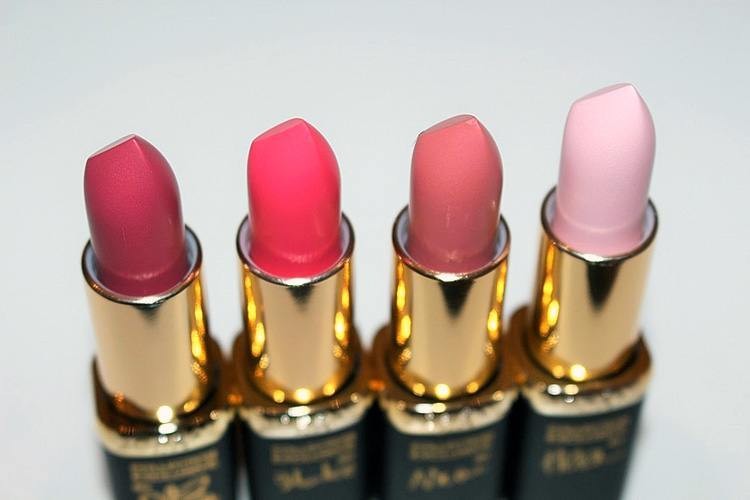 Paint
Lead used to be added to paint, both what we used to paint our homes inside and out and also the paint that was used in offices, schools and industrial buildings. The use of lead-based paints for homes, children's toys and household furniture was banned in the U.S. in 1978. But lead-based paint is still on walls and woodwork in many older homes and apartments, reports the Mayo Clinic. Most lead poisoning in kids results from them eating lead-based paint chips.
Household Dust
Homes that have lead-based paint on the walls, doors and window frames often have lead-contaminated dust. Kids wouldn't eat dust en masse, but they'd pick it up on their hands when they crawl around on the floor. It can also get into their food and anyone can inhale fine lead-tainted dust particles.
Water Pipes
Even if the source of the water isn't contaminated the way it is in Flint, Michigan, the pipes and plumbing fixtures in your home could be soldered with lead and that can release lead into tap water.
Imported Canned Food and Imported Hard Candies
Though lead solder is banned from canned food produced in the U.S., it is still used when food cans are made in some other countries. Lead can also be found in wrappers used on imported candy.
Toys
Imported toys may contain high lead levels that are especially dangerous for the kids who play with them and might chew on them. Blocks, dolls and action figures may be painted with lead-based paint and little metal pieces may be held together with lead solder. Cheap toys sold in vending machines and large volume discount stores are often contaminated as well, reports the New York Department of Health.
Traditional Remedies
Lead is a naturally occurring metal that comes out of the earth's crust, so remedies made from some herbs could be contaminated. The Mayo Clinic warns against using azarcon or sea coral, which is a Hispanic remedy for upset stomach and other digestive ills; litargirio or litharge, a powder used as a deodorant in the Dominican Republic; ba-baw-san, a Chinese herbal remedy for babies suffering from colic; and daw tway, a digestive aid used in Thailand that contains high levels of lead and arsenic.
Soil
Lead paint and dust can settle into the soil surrounding a painted building, then get easily picked up when it's walked on or when kids play in it. I was shocked to discover high lead levels in the yard where my kids played because the garage next door had been painted, sanded, repainted and sanded many times over. All that dust and flaking paint settled right in my garden and yard!
Pottery, Ceramics, China or Crystal
Glazed terra cotta pottery often contains lead. It's beautiful, but shouldn't be used for food. China and crystal may also be made with lead. If you make pottery or stained glass or refinish furniture, the products you use could also contain lead.
Eyeliner and Lipstick
Kohl is a traditional cosmetic used as a dark eyeliner. It also may contain very high levels of lead. Be wary if you use kohl that is imported from the Middle East or India. Studies have been finding lead in lipstick for years, reports Mother Jones. In 2007, the Campaign for Safe Cosmetics found lead in 61 percent of products tested.
Venison and Other Wild Game
People can be exposed to lead by eating wild animals that were shot and killed with lead shot and lead bullets. "Recent research indicates that small lead fragments are often present in venison from deer harvested with lead bullets," reports the New York Department of Health. "These particles of lead can get into your body when you breathe or swallow and lead dust can get on your food and other items that you eat, drink or put in your mouth."
Vehicle Batteries and Other Industrial Uses
The U.S. Occupational Safety and Health Administration estimates that approximately 804,000 workers in general industry and an additional 838,000 workers in construction are potentially exposed to lead, primarily as a result of the production, use, maintenance, recycling and disposal of lead material and products. Exposure also occurs during renovation or demolition of structures painted with lead pigments.
What Can You Do to Protect Yourself?
The Centers for Disease Control offers these helpful suggestions to prevent kids from lead exposure.
If you suspect your home is painted with lead paint, do not try to remove it yourself. Use a trained lead contractor, whom you can find by going here.
Choose what you eat very carefully. Avoid imported canned food and candy and wild game unless you can somehow verify it is lead-free.
Choose cosmetics and personal care products produced in the U.S. or Europe, rather than in Asia, the Middle East or South America. You can also buy eye make-up and lipstick specifically formulated without lead.
Contact your local water utility to find out how and when they test for the presence of lead in the water. You can also get a Lead Check Test Kit to test yourself on solid surfaces.
YOU MIGHT ALSO LIKE
10 Misconceptions on the Link Between Environmental Factors and Cancer
FDA to Start Testing Monsanto's Glyphosate in Food
Nestlé Pumps Millions of Gallons for Free While Flint Residents Pays for Poisoned Water
Interactive Map Shows Where Monsanto's Roundup Is Sprayed in New York City
Bill Maher is sick of billionaires' obsession with Mars, more like "Mars-a-Lago," he said.
In a new animation produced by ATTN:, the popular talk show host of Real Time, discusses the perils of our planet, including how "climate change is killing us."
Keep reading...
Show less
Dr. Benjamin D. Santer, research scientist
A group of prominent climate scientists have written a study explicitly refuting statements made by the U.S. Environmental Protection Agency Administrator Scott Pruitt on climate data. During his Senate confirmation hearing, Pruitt claimed in a written response that satellite data shows a "leveling off" of warming over the past two decades.
Keep reading...
Show less
By David Pomerantz
The Nevada Assembly passed a bill Wednesday that would dramatically increase the growth of renewable energy in the state, but Sheldon Adelson, the casino magnate and major donor to Donald Trump, is attempting to prevent the bill from becoming law.
Keep reading...
Show less
Matt Crossick
By Yosola Olorunshola
Whether it's through fashion or protest, Vivienne Westwood is not a woman afraid of making a statement.
On May 23, she rocked up to the residence of the Archbishop of Canterbury in London with a special guest—the Grim Reaper—to issue a strong statement on the Church of England's position on fracking.
Keep reading...
Show less
Military veterans from across Virginia released a letter Thursday opposing two proposed fracked-gas pipelines: Dominion Energy's Atlantic Coast Pipeline and EQT's Mountain Valley Pipeline. These pipelines would cross through pristine areas of Virginia, taking private property by use of eminent domain, removing mountain ridgetops and threatening valuable drinking water resources. The veterans view this as contrary to their service to protect and defend the freedom and security of American citizens.

Keep reading...
Show less
By Paul Brown
The food industry and big agricultural concerns are driving climate change and at the same time threatening to undermine efforts to feed the world's growing population, according to GRAIN, an organization that supports small farmers.
Particularly singled out for criticism are the large chemical fertilizer producers that have gained access to the United Nations talks on climate change. GRAIN accuses them of behaving like the fossil fuel companies did in the 1990s, pushing false information in the hope of delaying real action on climate change.
Keep reading...
Show less
May. 24, 2017 06:55PM EST
By Sydney Robinson
President Trump has no doubt been given a long list of extravagant, elaborate gifts in his lifetime, but the gift given to him today by Pope Francis may not make it on his most favorite list.
Keep reading...
Show less
May. 24, 2017 07:17PM EST
By John Rogers
Maybe it's because I first started working on clean energy while serving in the Peace Corps he founded, or maybe it's my years of working on these issues from his home state. But I can't help thinking about the 100th anniversary of John F. Kennedy's birth, and connecting his stirring rhetoric to the energy challenges of our times.
Here's what our 35th president might have said about the challenges of energy transition and the opportunities in clean energy:
"Change is the law of life. And those who look only to the past or present are certain to miss the future."
Keep reading...
Show less


Get EcoWatch in your inbox