This website uses cookies to ensure you get the best experience while browsing it. By clicking 'Got It' you're accepting these terms.
11 Ways You Could Be Exposed to Lead in Your Everyday Life
Feb. 21, 2016 09:26AM EST
Health + Wellness
Contaminated water is not the only way we are exposed to lead. This toxic metal lurks in a wide variety of products that we'd otherwise think were harmless.
One exposure one time isn't going to cause a problem, of course, especially at very low levels. But repeated exposures over time from multiple sources could create a threat, especially to young children whose brains and organs are still developing and to pregnant and nursing women. Here are some of the most common—and least expected—ways we may be exposed to lead on a daily basis.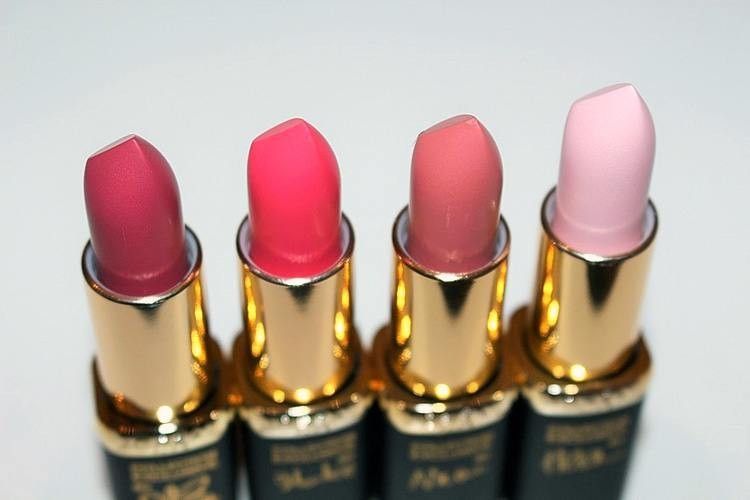 Paint
Lead used to be added to paint, both what we used to paint our homes inside and out and also the paint that was used in offices, schools and industrial buildings. The use of lead-based paints for homes, children's toys and household furniture was banned in the U.S. in 1978. But lead-based paint is still on walls and woodwork in many older homes and apartments, reports the Mayo Clinic. Most lead poisoning in kids results from them eating lead-based paint chips.
Household Dust
Homes that have lead-based paint on the walls, doors and window frames often have lead-contaminated dust. Kids wouldn't eat dust en masse, but they'd pick it up on their hands when they crawl around on the floor. It can also get into their food and anyone can inhale fine lead-tainted dust particles.
Water Pipes
Even if the source of the water isn't contaminated the way it is in Flint, Michigan, the pipes and plumbing fixtures in your home could be soldered with lead and that can release lead into tap water.
Imported Canned Food and Imported Hard Candies
Though lead solder is banned from canned food produced in the U.S., it is still used when food cans are made in some other countries. Lead can also be found in wrappers used on imported candy.
Toys
Imported toys may contain high lead levels that are especially dangerous for the kids who play with them and might chew on them. Blocks, dolls and action figures may be painted with lead-based paint and little metal pieces may be held together with lead solder. Cheap toys sold in vending machines and large volume discount stores are often contaminated as well, reports the New York Department of Health.
Traditional Remedies
Lead is a naturally occurring metal that comes out of the earth's crust, so remedies made from some herbs could be contaminated. The Mayo Clinic warns against using azarcon or sea coral, which is a Hispanic remedy for upset stomach and other digestive ills; litargirio or litharge, a powder used as a deodorant in the Dominican Republic; ba-baw-san, a Chinese herbal remedy for babies suffering from colic; and daw tway, a digestive aid used in Thailand that contains high levels of lead and arsenic.
Soil
Lead paint and dust can settle into the soil surrounding a painted building, then get easily picked up when it's walked on or when kids play in it. I was shocked to discover high lead levels in the yard where my kids played because the garage next door had been painted, sanded, repainted and sanded many times over. All that dust and flaking paint settled right in my garden and yard!
Pottery, Ceramics, China or Crystal
Glazed terra cotta pottery often contains lead. It's beautiful, but shouldn't be used for food. China and crystal may also be made with lead. If you make pottery or stained glass or refinish furniture, the products you use could also contain lead.
Eyeliner and Lipstick
Kohl is a traditional cosmetic used as a dark eyeliner. It also may contain very high levels of lead. Be wary if you use kohl that is imported from the Middle East or India. Studies have been finding lead in lipstick for years, reports Mother Jones. In 2007, the Campaign for Safe Cosmetics found lead in 61 percent of products tested.
Venison and Other Wild Game
People can be exposed to lead by eating wild animals that were shot and killed with lead shot and lead bullets. "Recent research indicates that small lead fragments are often present in venison from deer harvested with lead bullets," reports the New York Department of Health. "These particles of lead can get into your body when you breathe or swallow and lead dust can get on your food and other items that you eat, drink or put in your mouth."
Vehicle Batteries and Other Industrial Uses
The U.S. Occupational Safety and Health Administration estimates that approximately 804,000 workers in general industry and an additional 838,000 workers in construction are potentially exposed to lead, primarily as a result of the production, use, maintenance, recycling and disposal of lead material and products. Exposure also occurs during renovation or demolition of structures painted with lead pigments.
What Can You Do to Protect Yourself?
The Centers for Disease Control offers these helpful suggestions to prevent kids from lead exposure.
If you suspect your home is painted with lead paint, do not try to remove it yourself. Use a trained lead contractor, whom you can find by going here.
Choose what you eat very carefully. Avoid imported canned food and candy and wild game unless you can somehow verify it is lead-free.
Choose cosmetics and personal care products produced in the U.S. or Europe, rather than in Asia, the Middle East or South America. You can also buy eye make-up and lipstick specifically formulated without lead.
Contact your local water utility to find out how and when they test for the presence of lead in the water. You can also get a Lead Check Test Kit to test yourself on solid surfaces.
YOU MIGHT ALSO LIKE
10 Misconceptions on the Link Between Environmental Factors and Cancer
FDA to Start Testing Monsanto's Glyphosate in Food
Nestlé Pumps Millions of Gallons for Free While Flint Residents Pays for Poisoned Water
Interactive Map Shows Where Monsanto's Roundup Is Sprayed in New York City
EcoWatch Daily Newsletter
Retired Supreme Court Justice John Paul Stevens, who was appointed by President Gerald Ford in 1975, was presented with the Presidential Medal of Freedom by President Barack Obama on May 29, 2012. MANDEL NGAN / AFP / GettyImages
John Paul Stevens, the retired Supreme Court Justice who wrote the opinion granting environmental agencies the power to regulate greenhouse gases, died Tuesday at the age of 99. His decision gave the U.S. government important legal tools for fighting the climate crisis.
EPA Administrator Andrew Wheeler signs the so-called Affordable Clean Energy rule on June 19, replacing the Obama-era Clean Power Plan that would have reduced coal-fired plant carbon emissions. U.S. Environmental Protection Agency / Twitter
By Elliott Negin
On July 8, President Trump hosted a White House event to unabashedly tout his truly abysmal environmental record. The following day, coincidentally, marked the one-year anniversary of Andrew Wheeler at the helm of the U.S. Environmental Protection Agency (EPA), first as acting administrator and then as administrator after the Senate confirmed him in late February.
Golde Wallingford submitted this photo of "Pure Joy" to EcoWatch's first photo contest. Golde Wallingford
EcoWatch is pleased to announce our third photo contest!

A timber sale in the Kaibab National Forest. Dyan Bone / Forest Service / Southwestern Region / Kaibab National Forest
By Tara Lohan
If you're a lover of wilderness, wildlife, the American West and the public lands on which they all depend, then journalist Christopher Ketcham's new book is required — if depressing — reading.
Somalians fight against hunger and lack of water due to drought as Turkish Ambassador to Somalia, Olgan Bekar (not seen) visits the a camp near the Mogadishu's rural side in Somalia on March 25, 2017. Sadak Mohamed / Anadolu Agency / Getty Images
World hunger is on the rise for the third consecutive year after decades of decline, a new United Nations (UN) report says. The climate crisis ranks alongside conflict as the top cause of food shortages that force more than 821 million people worldwide to experience chronic hunger. That number includes more than 150 million children whose growth is stunted due to a lack of food.
Eduardo Velev cools off in the spray of a fire hydrant during a heatwave on July 1, 2018 in Philadelphia. Jessica Kourkounis / Getty Images
By Adrienne L. Hollis
Because extreme heat is one of the deadliest weather hazards we currently face, Union of Concerned Scientist's Killer Heat Report for the U.S. is the most important document I have read. It is a veritable wake up call for all of us. It is timely, eye-opening, transparent and factual and it deals with the stark reality of our future if we do not make changes quickly (think yesterday). It is important to ensure that we all understand it. Here are 10 terms that really help drive home the messages in the heat report and help us understand the ramifications of inaction.
Senator Graham returns after playing a round of golf with Trump on Oct. 14, 2017 in Washington, DC. Ron Sachs – Pool / Getty Images
Lindsey Graham, the South Carolina Senate Republican who has been a close ally of Donald Trump, did not mince words last week on the climate crisis and what he thinks the president needs to do about it.
A small Bermuda cedar tree sits atop a rock overlooking the Atlantic Ocean. todaycouldbe / iStock / Getty Images Plus
By Marlene Cimons
Kyle Rosenblad was hiking a steep mountain on the island of Maui in the summer of 2015 when he noticed a ruggedly beautiful tree species scattered around the landscape. Curious, and wondering what they were, he took some photographs and showed them to a friend. They were Bermuda cedars, a species native to the island of Bermuda, first planted on Maui in the early 1900s.