This website uses cookies to ensure you get the best experience while browsing it. By clicking 'Got It' you're accepting these terms.
You may be focused on getting enough iron, calcium and protein, but do you ever think about zinc? The essential trace mineral is responsible for proper immune function and cell growth and can cause serious issues when not fully present in our daily diets.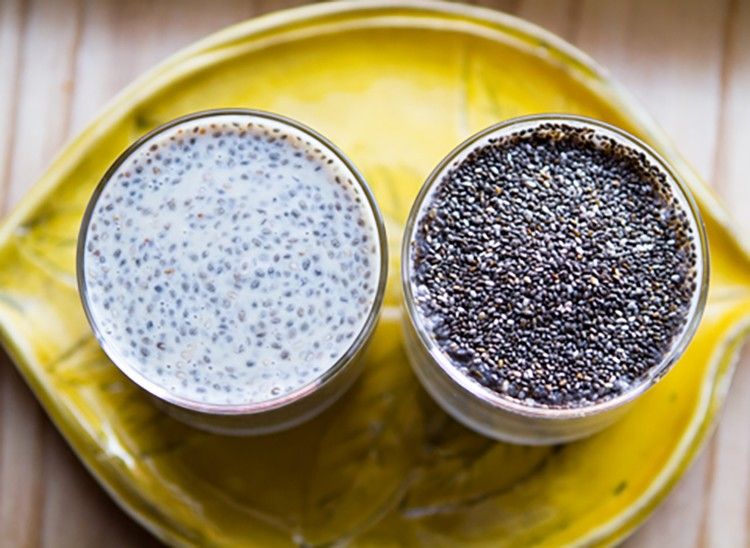 So what is zinc exactly and why do we need it? The essential mineral helps enzymes carry out imperative cellular functions, including cell division and metabolism. This means healthy levels of zinc are vital for our bodies to grow at a normal clip and for our immune systems to protect us. Zinc is also associated with the function of our hormones and emotions, meaning more stable moods and cognitive balance.
According to a study done by LabDoor.com, zinc deficiency symptoms can range from hard-to-notice issues, like an impaired sense of taste, loss of appetite or acne, to serious effects such as impaired immune function and delayed wound healing.
Zinc deficiencies are most common in older adults, vegetarians and pregnant women who are outputting much of their nutritional resources into their growing babes.
Vegetarians and vegans are at risk for zinc deficiency, as the most abundant sources of zinc tend to be animal proteins. Zinc can, of course, be found in plant sources such as legumes and grains, but they must be consumed in greater quantities. 2016 is the year of the pulse, after all, which are great sources of plant-based zinc.
Pregnant women should pay great attention to their zinc levels, as the mineral plays a huge role in growth and development in unborn babies. Prenatal vitamins tend to load women with folate and iron, which are also important for fetus development. However, these minerals decrease the bioavailability of zinc or our bodies absorption ability. Because low levels of zinc can lead to premature delivery and low birth weight, women who are pregnant or hoping to become pregnant should talk to their doctors about the best zinc supplements.
So how much zinc do you need? Adults 19 and over need between 8 and 11 mg. Pregnant women should focus on getting a full 11 mg and lactating or breastfeeding women should aim for 12.
Looking to add more zinc to your diet? Here's a list of 11 plant-based foods packed with zinc.
1. Chickpeas
2. Lentils 
3. Almonds 
5. Oatmeal 
6. Chia seeds 
8. Kidney beans 
9. Tofu 
10. Tempeh 
11. Cashews 
Looking for creative ways to add zinc to your diet? Oat flour lends these vegan pumpkin oatmeal cookies a zinc boost.
YOU MIGHT ALSO LIKE
5 Foods That 'Used to' Be Bad for You … But Now Are Considered an Essential Part of a Healthy Diet
Is Juicing Really Healthy for You?
5 Tips to Having High Energy All Day Long
10 Easy Ways to Boost Your Metabolism and Lose Weight
EcoWatch Daily Newsletter
Volunteers participate in 2018's International Coastal Cleanup in (clockwise from top left) the Dominican Republic, Ghana, Norway and Washington, DC. Ocean Conservancy / Gabriel Ortiz, David Kwaku Sakyi, Kristin Folsland Olsen, Emily Brauner
This coming Saturday, Sept. 21 is the International Coastal Cleanup (ICC), the annual Ocean Conservancy event that mobilizes volunteers in more than 100 countries to collect litter from beaches and waterways and record what they find.
Students hold a Youth Strike for Climate Change Protest in London, UK on May 24. Dinendra Haria / SOPA Images / LightRocket via Getty Images
The 16-year-old Swede Greta Thunberg speaks during her protest action for more climate protection with a reporter. Steffen Trumpf / picture alliance / Getty Images
By Mark Hertsgaard and Kyle Pope
It's been 30 years since Bill McKibben rang the warning bells about the threat of man-made climate change — first in a piece in The New Yorker, and then in his book, The End of Nature.
Thousands of protestors marched in front of Frankfurt's International Motor Show (IAA) on Saturday to show their disgust with the auto industry's role in the climate crisis. The protestors demanded an end to combustion engines and a shift to more environmentally friendly emissions-free vehicles, as Reuters reported.
Setting and testing the line protections for Siemens SF6 gas insulated switchgear in 2007.
Xaf / Flickr /
CC BY-NC 2.0
Ella Olsson / Pexels
By Elizabeth Streit, MS, RDN, LD
Sweet and regular potatoes are both tuberous root vegetables, but they differ in appearance and taste.
They come from separate plant families, offer different nutrients, and affect your blood sugar differently.
Scientists in Saskatchewan found that consuming small amounts of neonicotinoids led white-crowned sparrows to lose significant amounts of weight and delay migration, threatening their ability to reproduce. Jen Goellnitz / Flickr
By Julia Conley
In addition to devastating effects on bee populations and the pollination needed to feed humans and other species, widely-used pesticides chemically related to nicotine may be deadly to birds and linked to some species' declines, according to a new study.

German Chancellor Angela Merkel's government is set to unveil a package of measures on Friday, Sept. 20, to ensure that the country cuts its greenhouse gas emissions 55% by 2030, compared with the 1990 levels.