This website uses cookies to ensure you get the best experience while browsing it. By clicking 'Got It' you're accepting these terms.
100% Renewable-Powered World 'Technically Feasible and Economically Viable' by 2030
Nov. 24, 2015 11:56AM EST
Business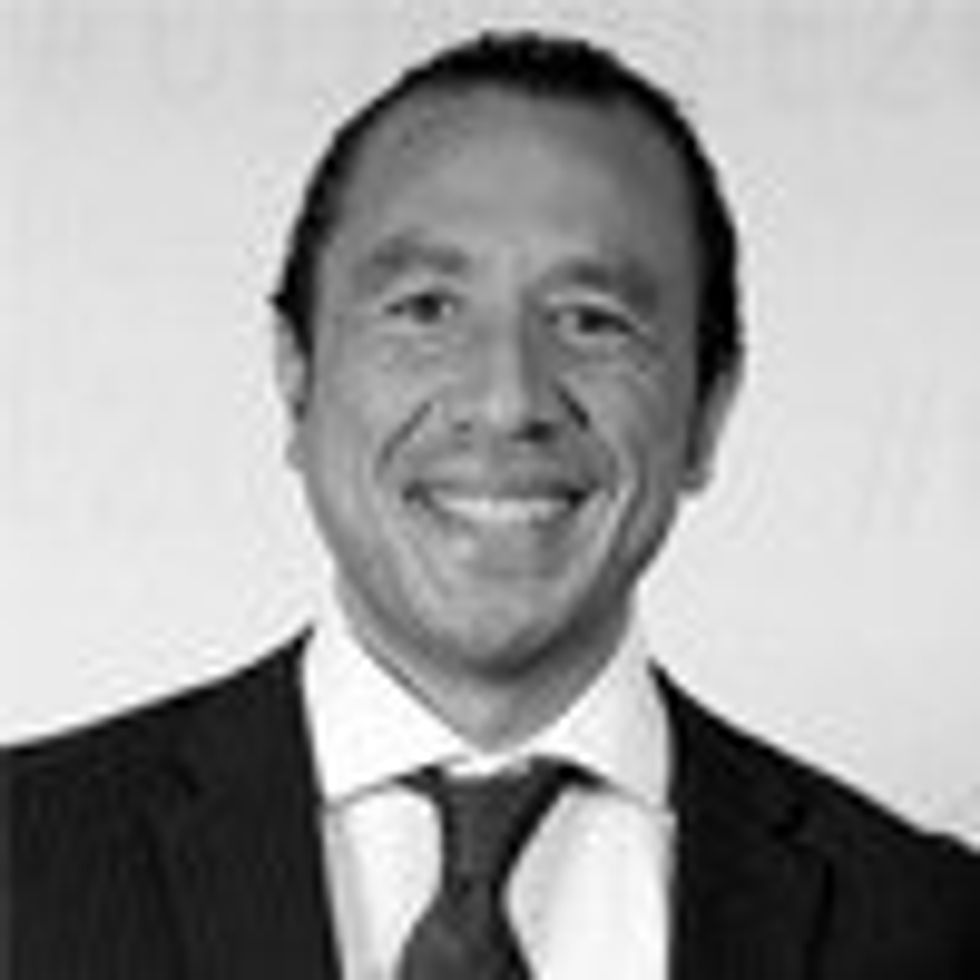 Many doubt the scientific, technical and economic feasibility of achieving 100 percent renewable energy in a single country or even globally. But this vision has never been more realistic than now, according to the latest International Renewable Energy Agency (IRENA) report and a paper written by Stanford University.
The first report by IRENA, RE Thinking Energy, points out that the transition to a sustainable energy future by 2030 is technically feasible and economically viable.
On the same day, Morocco announced its plan to launch a gigantic solar plant next month, capable of providing power to 1 million people.
IRENA's report offers five key points for making this a vision a reality:
Strengthen the policy commitment to renewable energy.
Mobilize investments in renewable energy.
Build institutional, technical and human capacity to support renewable energy deployment.
Harness the cross-cutting impact of renewable energy on sustainable development.
Enhance regional engagement and international cooperation on renewable energy development.
"The strong business case for renewable energy has made the energy transition inevitable," IRENA Director-General Adnan Amin said.
The Stanford University report goes a step further than IRENA, laying out roadmaps for 139 countries to go 100 percent renewable by 2050. According to the report, 100 percent scientifically doable. They even have a nifty interactive map showing all the countries and their plans.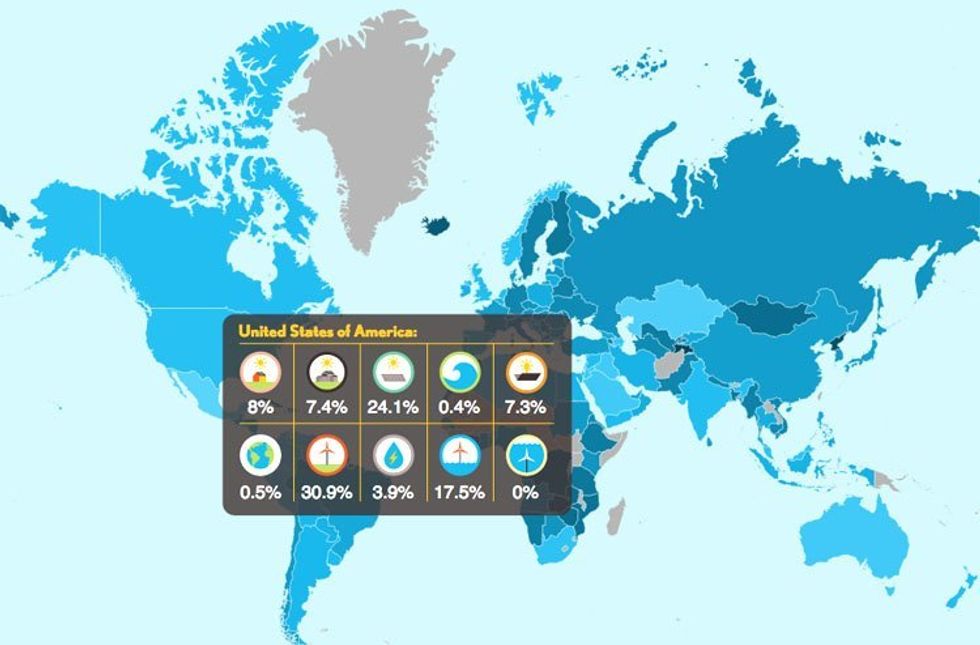 "I hope that the 139 country roadmaps, together with a just-published grid integration study for the U.S., will give confidence to leaders of the world that going to 100 percent clean, renewable energy for all purposes will not only provide reliable power at low cost, but will also create 22 million more jobs worldwide than it will cost, reduce international conflict over fuels because each country will largely be energy independent, reduce terrorism risk by providing more distributed power, eliminate the 4-7 million air pollution deaths annually worldwide and eliminate global warming," said Mark Jacobson, Stanford University professor and main author of the report.
This global 100 percent renewable transition would create 24 million 35-year construction jobs and 26.5 million 35-year operation jobs for the energy facilities alone, the combination of which would outweigh by 22.1 million jobs lost in the conventional fossil fuel sector.
Furthermore, this transformation would eliminate 4.6 million premature air pollution mortalities per year today and 3.3 million per year in 2050, avoiding $25 trillion per year in 2050 air-pollution damage costs (equivalent to 7.9 percent of the 2050 139-country GDP).
But this transition still has a long way to go. Indeed, as of the end of 2014, only three countries  [Norway (67 percent), Paraguay (54 percent) and Iceland (39 percent)] have installed more than 35 percent of their energy as renewables. The current world average conversion is 3.8 percent.
This is why Jacobson plans to attend COP21 in Paris next week and present the report to all the 139 governments. "The conversion to 100 percent renewables is technically and economically feasible. The main barriers are still social and political," the study concludes.
Now all we need is political will and feasibility to make this 100 percent renewable transition a reality. But have no doubt—our 100 percent renewables world starts now.
YOU MIGHT ALSO LIKE
100% Clean Energy is 100% Possible
Morocco's Giant Solar Plant to Bring Energy to 1 Million People
782 Richest People Could Power Half the World With 100% Renewable Energy
Mark Jacobson: Barriers to 100% Clean Energy are Social and Political, Not Technical or Economic
EcoWatch Daily Newsletter
A new study shows that half of all Arctic warming and corresponding sea-loss during the late 20th century was caused by ozone-depleting substances. Here, icebergs discharged from Greenland's Jakobshavn Glacier. Kevin Krajick / Earth Institute /
EurekAlert!
The world awakened to the hole in the ozone layer in 1985, which scientists attributed it to ozone depleting substances. Two years later, in Montreal, the world agreed to ban the halogen compounds causing the massive hole over Antarctica. Research now shows that those chemicals didn't just cut a hole in the ozone layer, they also warmed up the Arctic.
Diane Wilson holds up a bag full of nurdles she collected from one of Formosa's outfall areas on Jan. 15. Julie Dermansky / DeSmogBlog
On the afternoon of Jan. 15, activist Diane Wilson kicked off a San Antonio Estuary Waterkeeper meeting on the side of the road across from a Formosa plastics manufacturing plant in Point Comfort, Texas.
After Wilson and the waterkeeper successfully sued Formosa in 2017, the company agreed to no longer release even one of the tiny plastic pellets known as nurdles into the region's waterways. The group of volunteers had assembled that day to check whether the plant was still discharging these raw materials of plastics manufacturing.
Malaysian Environment Minister Yeo Bee Yin (front 2nd L) and officials inspect a container containing plastic waste shipment on Jan. 20, 2020 before sending back to the countries of origin. AFP via Getty Images
The Southeast Asian country Malaysia has sent 150 shipping containers packed with plastic waste back to 13 wealthy countries, putting the world on notice that it will not be the world's garbage dump, as CNN reported. The countries receiving their trash back include the United States, the United Kingdom, France and Canada.
Trump leaves after delivering a speech at the Congress Centre during the World Economic Forum annual meeting in Davos on Jan. 21, 2020. JIM WATSON / AFP via Getty Images