100 Rarest Birds in the World
Apr. 17, 2014 12:06PM EST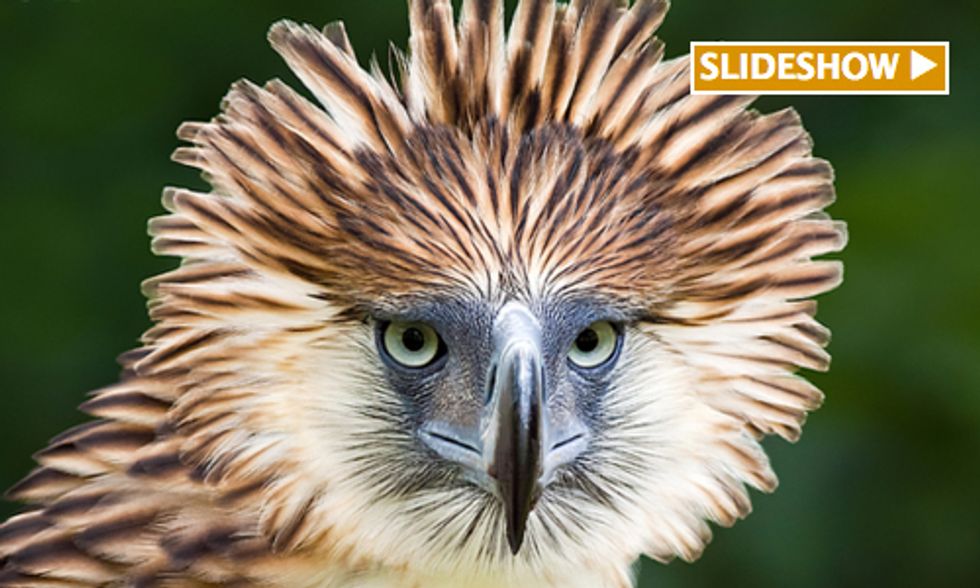 ---
By Laura Beans
From large to small and colorful to camouflaged, birds have long captured the interest and curiosity of bird watchers and nature enthusiasts, but continued threats to their survival leave many with questionable futures.
Scientists from Yale University, the Zoological Society of London and collaborating universities have taken on the task of identifying who the rarest species are and have come up with a list of the world's 100 most unique and rare birds according to how Evolutionarily Distinct and Globally Endangered (EDGE) they are as part of the EDGE program, which is working to identify the most vulnerable species on the planet. Below, a slideshow highlights 25 of the species on the EDGE list:
[slideshow_deploy id='351603']
According to EDGE, one in eight species of birds is now threatened with extinction. Not only are the birds featured on the list living close to the brink, but they are considered highly unique because of the way they look, live and behave.
After examining some 10,000 bird species from around the world scientists based their findings on both how unique they are and how threatened they are to identify the top 100. Their findings were published in the journal Current Biology.
The list includes species who span more than 170 countries, while 62 percent of the species included are endemic to their countries, which means they aren't found anywhere else in the world.
Scientists hope the project will help raise awareness and public interest in these birds, in addition to helping support global conservation efforts and funding for conservation projects to ensure their future survival.
Carly Waterman, EDGE program manager at the Zoological Society of London, said that about half the birds on the list are getting little to no conservation attention and that without action we stand to lose many other species, including the dodo's closest relatives, the tooth-billed pigeon or "little dodo," who came in at number 34 on the list.
Topping the list is the world's largest bird, the giant ibis. With only 230 pairs left in the wild in Cambodia, the giant ibis is considered critically endangered and continues to suffer from habitat loss, human disturbances, predation of its eggs and may be further threatened by hunting.
The second spot is held by the New Caledonian Owlet, who has not been seen since 1998 and is believed to have fewer than 50 individuals left in the wild. The California condor came in third. Condors have been the focus of a recovery effort through captive breeding and reintroduction, but are still considered critically endangered. Their main threat has been lead poisoning, but California's recent ban on lead ammunition could give them a fighting chance at survival.
The fourth spot is held by New Zealand's kakapo, a large, flightless parrot who is now extinct in its natural range and exists only on three managed islands. Thanks to conservation efforts, its population has increased, but there are only an estimated 125 individuals in the wild. Without threats, these birds can live to be 90-years-old.
New Caledonia's national emblem the kagu, known as the "ghost of the forest" because of its striking pale coloring, came in fifth. After suffering from the pet trade and a demand for its beautiful feathers in the 1900s, the kagu's numbers continued to drop because of habitat loss and predation by domestic dogs and other animals. Kagus are now considered endangered with a population estimated to range between 1,500-3,000 in the wild.
"By identifying these top 100 species, we can now focus our efforts on targeted conservation action and better monitoring to help ensure that they are still here for future generations to come," said lead author Professor Walter Jetz from Yale University. "As we show, conservation priorities can be adjusted to better conserve the avian tree of life and the many important functions it provides."
--------
YOU MIGHT ALSO LIKE
USGS Climate Change Study Predicts Bleak Future for Birds and Reptiles in Southwest
15 Endangered Species You Can Spot in U.S. National Wildlife Refuges
Report Showing Americans Support the Endangered Species Act Delivered to Every Member of Congress
--------
EcoWatch Daily Newsletter
Recent Stories from EcoWatch