100+ Protest Leasing of Publicly-Owned Land for Fracking
Oct. 24, 2012 08:11PM EST
Energy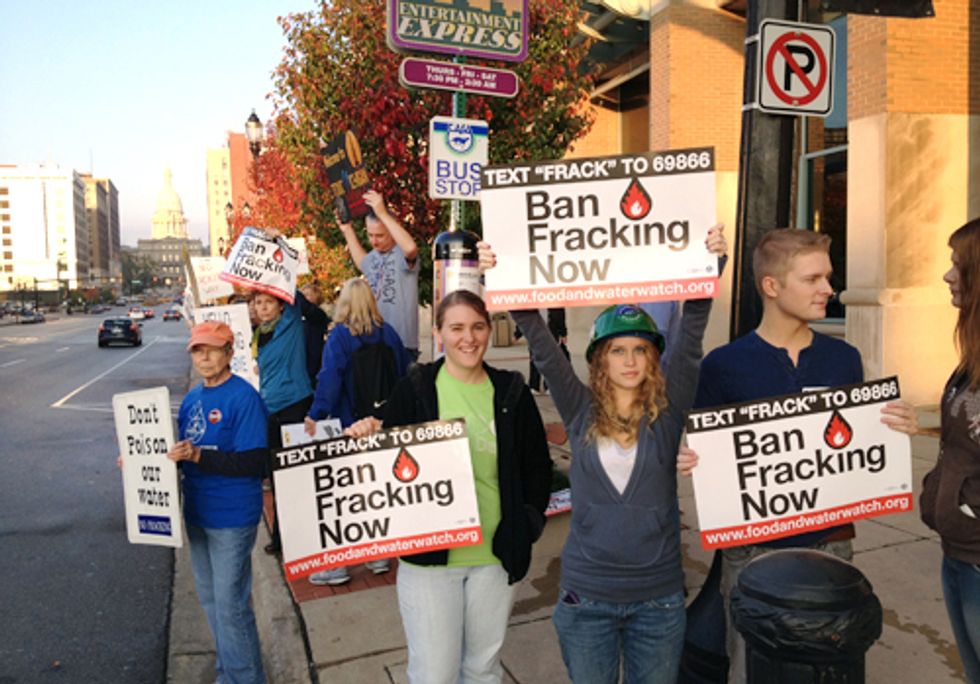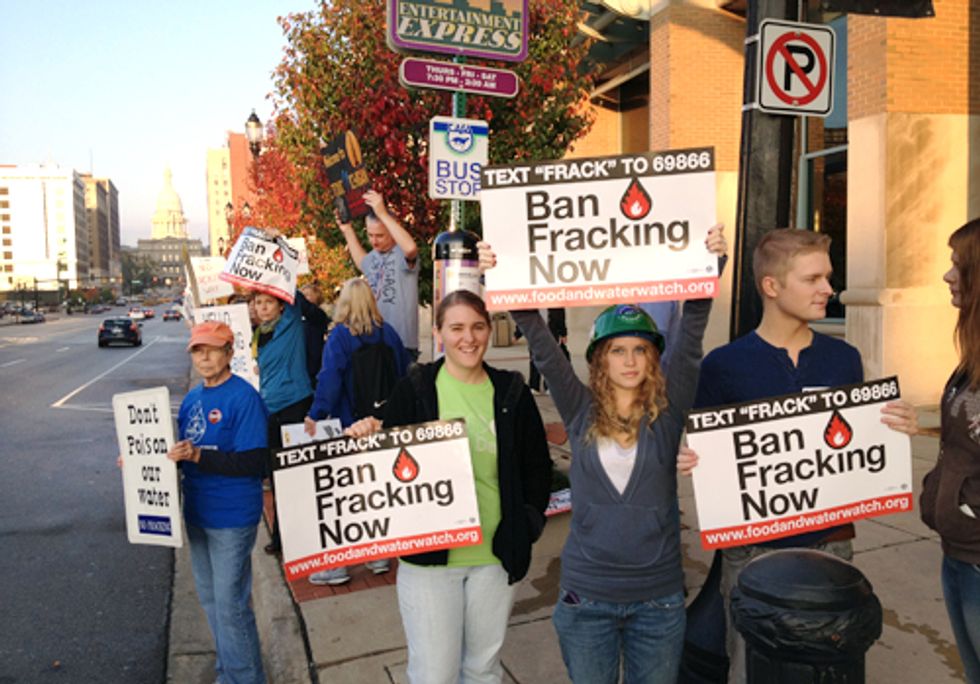 Today, more than 100 people from Michigan protested against the Michigan Department of Natural Resources (MDNR) auction of publicly-owned mineral rights to oil and natural gas companies. MDNR leased more than 190,000 acres of mineral rights from counties across the state. The average parcel of mineral rights sold for around $18 per acre, while many parcels sold for as low as $2 per acre.
 
This auction comes after Food & Water Watch supporters submitted more than 1,700 written comments opposing the auction, and nearly 40 individuals gave public comment at last month's MDNR hearing.
 
"Fracking threatens the air we breathe, the water we drink, the communities we love and the climate upon which we all depend," said Tia Lebherz, an organizer with Food & Water Watch. "The protest today illustrates the rapidly growing moment of concerned Michiganders who believe long-term stewardship should come before short-term profit."
 
Fracking uses high volumes of water mixed with sand and chemicals to access natural gas that is bound in deep, tight shale formations. The chemicals used in the process include known carcinogens and endocrine disruptors as well as chemicals known to cause cardiovascular and respiratory problems. In states where fracking and drilling for natural gas and oil are more prevalent, more than 1,000 cases of water contamination have been document near fracking sites since 2008.
 
"Public lands belong to the citizens of Michigan, yet we've been completely shut out of the decision-making process that decides what is done with them," said Chloe Gleichman, co-founder of Citizens Against Drilling on Public Lands. "Instead, the DNR has chosen not to listen to pubic outcry and has allowed these mineral rights to be sold to the highest private industry bidder."
 
To date, more than 280 municipalities in the U.S. have taken action against fracking. In Michigan, 12 municipalities have passed local resolutions to keep fracking out of their communities.
Visit EcoWatch's FRACKING page for more related news on this topic.
EcoWatch Daily Newsletter