100 City Solutions for Climate Action From the U.S. and Around the World
Nov. 19, 2015 09:24AM EST
Climate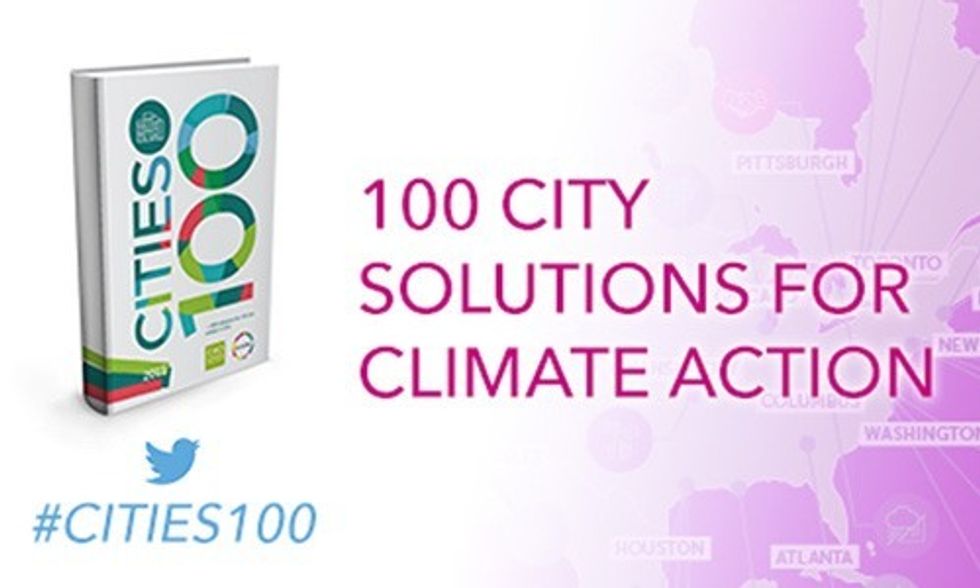 The newly released Cities100 publication showcases 100 innovative city solutions to climate change from around the world. One trend we've identified is that American cities are positioning themselves as the true U.S. leaders in combating climate change, making it clear that action is wanted, needed and possible. American cities are positioning themselves as the true U.S. leaders in combating climate change, making it clear that action is wanted, needed and possible.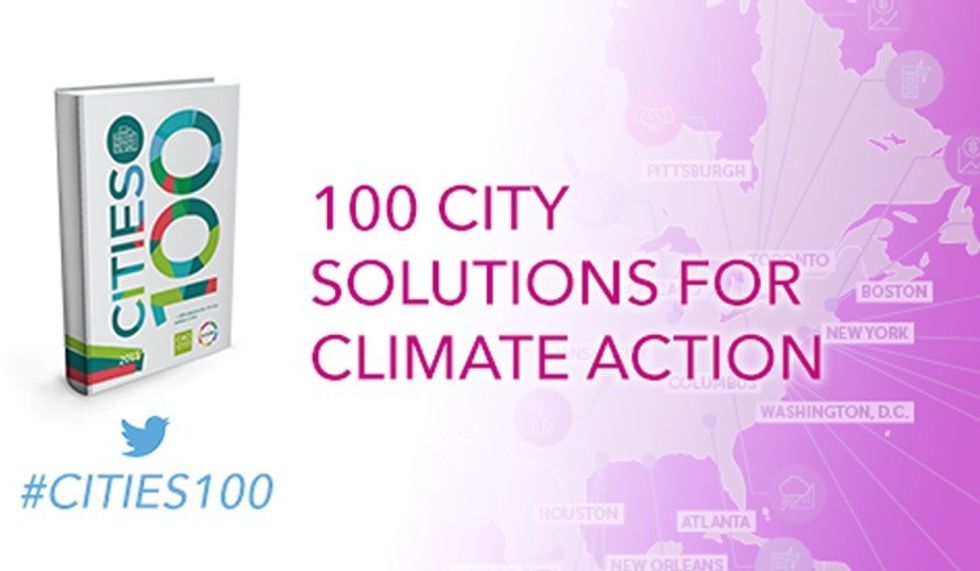 The largest green power purchase program in the U.S., a sustainable public transit expansion and a low-energy LED overhaul of city-wide street lighting. Doesn't sound like something you would expect from a city dubbed "America's oil capital," does it? Well, as the largest city in the Lone Star state, Houston is transitioning towards a low carbon future by taking lead on tackling climate change. In fact, Houston aims to cut CO2 emissions 80 percent by 2050 from 2005 levels.
Together with New York City, Los Angeles and Chicago, the four largest American cities now boast the "80 by 50" target. This signifies the fact that in the U.S., cities are taking lead on developing and implementing the solutions needed to take action on climate change.
The Cities100 publication—a collaboration between C40, Sustainia and Realdania—showcases 100 of the most prominent city solutions to climate change from around the world. With cities responsible for more than 70 percent of global greenhouse gas emissions, there is an acute need to capitalize on local solutions to climate change, particularly in the lead up to the COP21 climate conference in Paris. As Cities100 proves, cities are not just talking about addressing climate change, they are taking action. This is particularly true for American cities.
At the federal level, the U.S. has been a slow starter on climate change policy but has shown progress during the Obama administration, with the Clean Power Plan, investments in renewable energy, fuel efficiency standards for cars and the recent refusal of the Keystone XL pipeline. Yet, despite a politically gridlocked congress, 74 percent of Americans favor federal regulation on greenhouse gas emissions, according to a 2015 poll. This reality makes city action all the more important as local governments are able to push for the climate action that Americans are hoping for.
American Cities—Small and Large—Take Action
Within recent years, U.S. cities have started reducing their greenhouse gas emissions, as their citizens are feeling the impacts of climate change, such as floods, storms and droughts. Local leaders are well-poised to address these problems with adaptation and mitigation measures due to the fact that city governments are smaller and more agile in their decision-making and more directly accountable to their constituents than their national counterparts, making them more able and willing to act. Action at local levels also has the benefit of yielding near-immediate results, while nationwide changes can take a number of years—and political terms—to materialize. The American cities featured in Cities100 showcase the great work being done by mayors and other local leaders to develop and implement city solutions to climate change.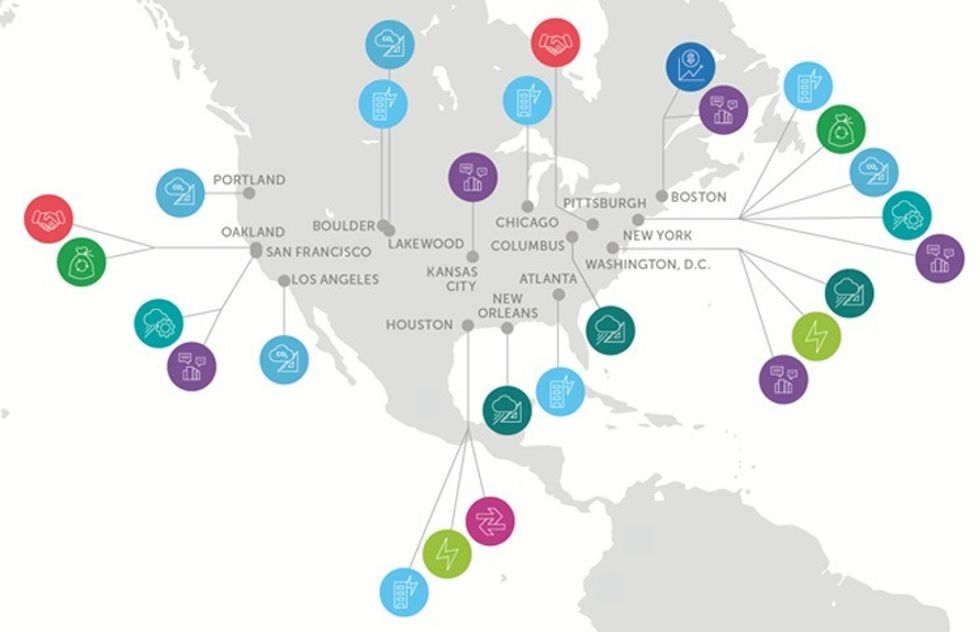 Washington, DC has entered into a 20-year power purchase agreement (PPA) that greens the district's electricity supply while saving taxpayer money. Under the PPA, the nation's capital does not pay for the wind farm itself, but rather, agrees to purchase wind electricity every year at a fixed rate 30 percent lower than fossil fuel power. Wind power procured under the PPA will supply roughly one-third of the District government's electricity from a 46 megawatt wind farm.
Portland, Oregon has been an American leader on climate change for many years and its 2015 Climate Action Program takes an innovative step further by analyzing how Portland residents' and businesses' purchasing habits influence greenhouse gas emissions elsewhere in the world. This consumption-based emissions inventory methodology enables the city to track the emissions it is responsible for regardless of where those emissions took place, and to better comprehend exactly how the city contributes to climate change in order to develop additional mitigation opportunities.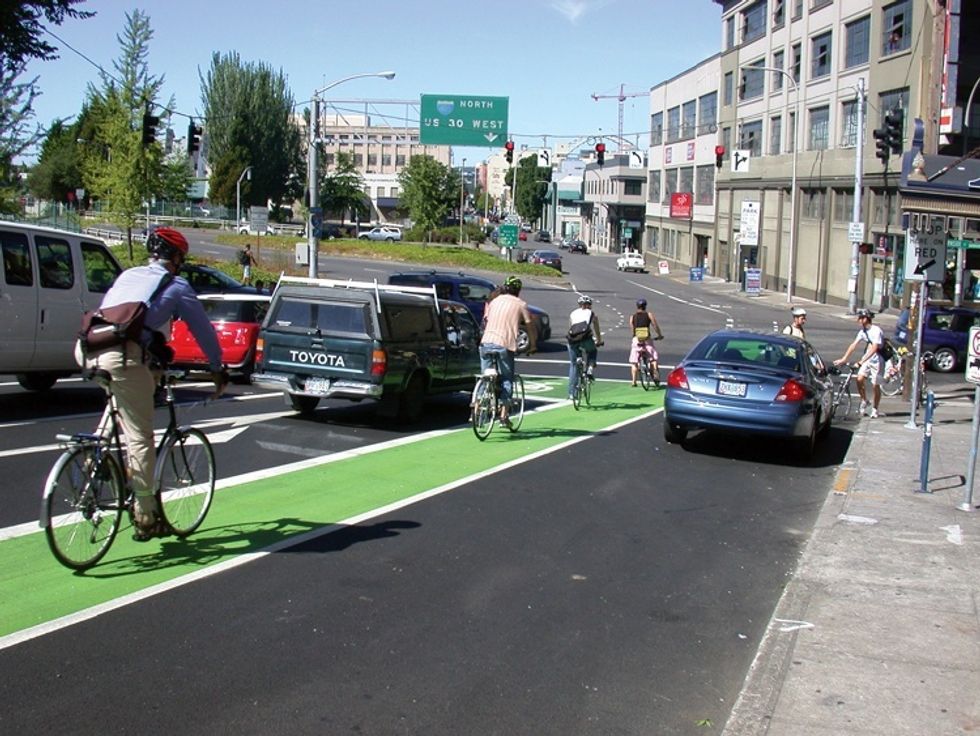 With 45 percent of residents at or near the poverty line, New York City recently launched OneNYC—a comprehensive plan to for sustainable development in the Big Apple with a special focus on socioeconomic equity that aims to lift 800,000 New Yorkers out of poverty by 2025 as well as reducing CO2 emissions by 80 percent by 2050. The plan includes adaptation measures to protect vulnerable, low-income communities from flooding and long term displacement after shock events, like Superstorm Sandy. OneNYC will also ensure that, by 2040, 90 percent of New Yorkers can reach at least 200,000 jobs by transit within 45 minutes by 2040.
According to a recent study, New Orleans, Louisiana is the most at risk of all American cities from rising sea levels, since, by the most conservative estimates, more than 98 percent of its population will live below sea level in the future. Facing complex climate change-related challenges—including diminished protective wetlands, intense storm threats, land subsidence and regular flooding—the City of New Orleans has improved collaboration between agencies to close gaps in services, which has led to a reduction of 135,000 tons of CO2 in municipal energy use related to water management and reconstruction the city's streets, drainage and sewer systems.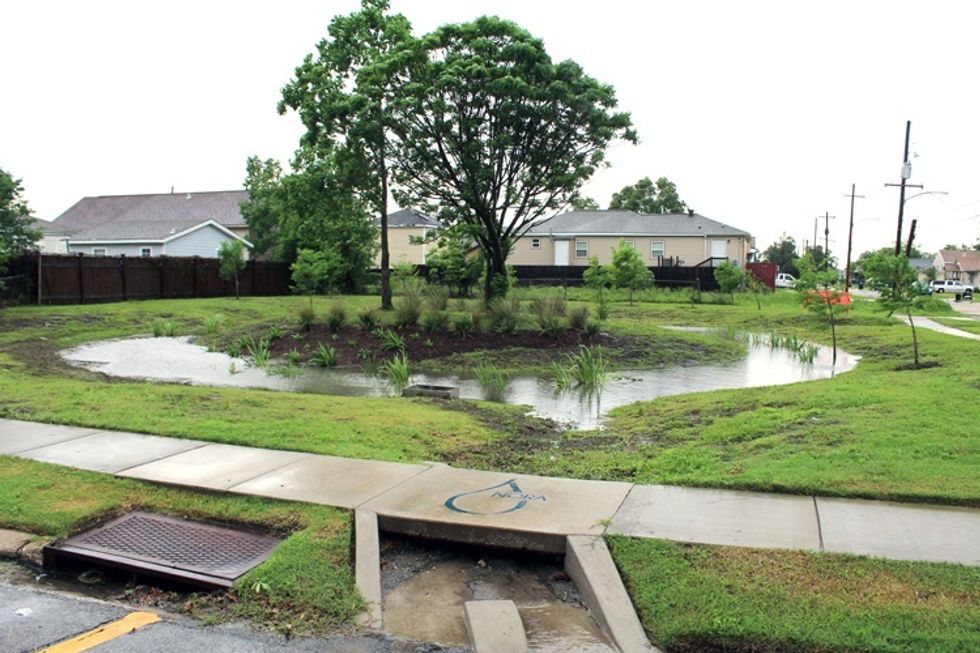 The NORA rain garden in New Orleans is designed to collect, temporarily store, and clean up to 1,900 liters of rainwater and allow it to gradually flow into the city's drainage system, thereby mitigating flooding risk and helping reduce subsidence.
American cities are positioning themselves as the true leaders when it comes to tackling climate change, making it clear that action is wanted, needed and possible. Cities100 is a testament to this fact. By showcasing the most innovative and successful city solutions out there today, we hope to inspire local leaders throughout the country and the world to capitalize on the potential that cities hold to take meaningful action against change.
Cities100 is a collaborative publication between the Scandinavian think tank Sustainia, the network of mega cities C40 and the philantropic foundation Realdania that presents 100 of the most innovative solutions developed and implemented by cities to tackle climate change. After receiving 216 applications from 94 cities throughout the world, Sustainia and C40 conducted a detailed assessment and selected the most exciting and groundbreaking projects within ten sectors, including transportation, solid waste and green energy. Cities100 is proof that cities have stepped up as global leaders on climate change and have the ability and will to lead the way toward a sustainable future.
YOU MIGHT ALSO LIKE
Tesla's Massive Gigafactory Will Be Net Zero Energy, Powered by 100% Renewables
Apple to Power 100% of Singapore Operations With Solar Energy
Corporate and Financial World Are Finally Ready to Take Climate Action
10 Fastest Growing Biking Cities in America (You'll Be Surprised Who Made the List)
EcoWatch Daily Newsletter