100,000 Americans Tell McDonald's to Pass on Biotech Fries
Nov. 21, 2013 01:24PM EST
Food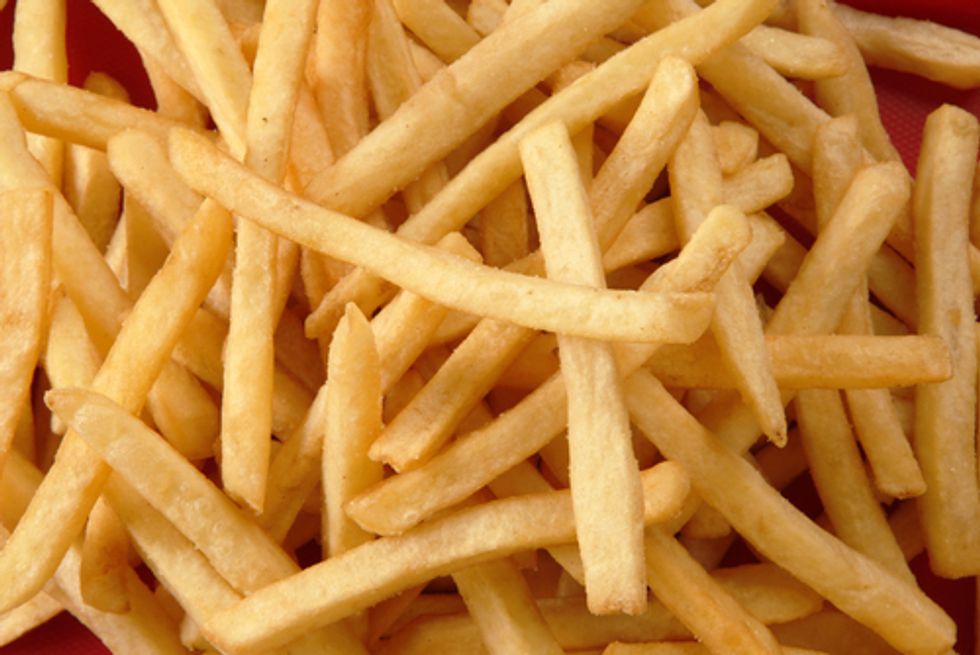 Food & Water Watch (FWW) delivered a letter signed by more than 100,000 Americans telling fast-food giant McDonald's not to buy a new genetically engineered organism (GMO)—a potato from one of its main suppliers that is up for approval by the U.S. Department of Agriculture (USDA).
The Innate brand GMO potato that awaits regulatory approval was developed by J.R. Simplot, which is McDonald's leading potato supplier for its fries. The five GMO varieties of Simplot's potatoes up for approval are engineered to reduce black spot bruising and are less likely to produce the chemical acrylamide when fried (some studies have linked acrylamide to cancer).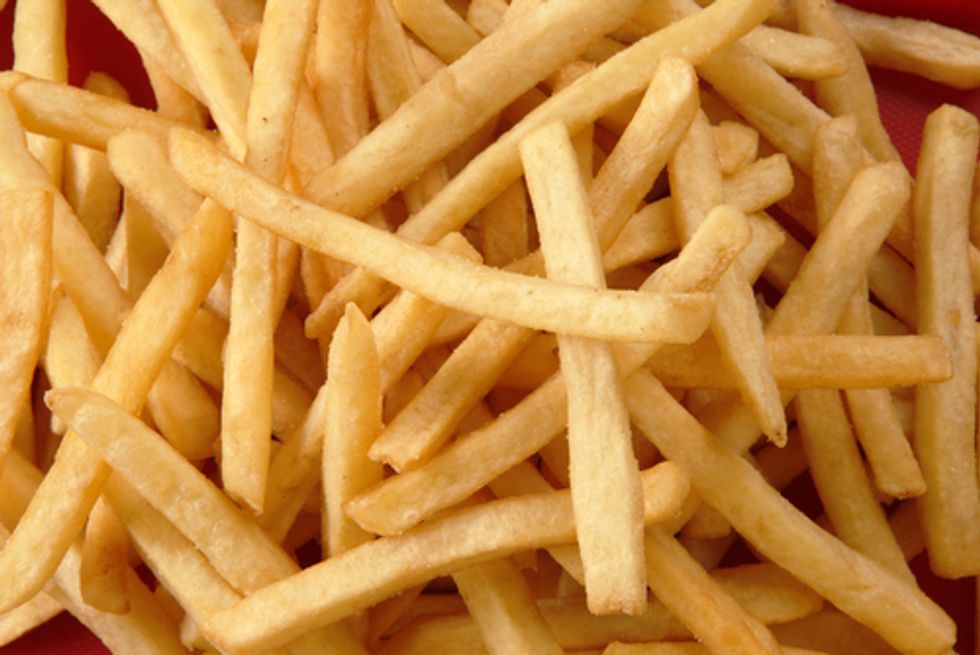 Shutterstock
These potatoes will be used as frozen fries, potato chips and shoestrings, which make up about half of the potato market in the U.S., according to the company.
McDonald's, which controls 15 percent of the fast-food market, is the largest purchaser of potatoes in the U.S. McDonald's buys more than 3.4 billion pounds of U.S. potatoes annually, according to a 2009 Associated Press article.
"If this new genetically engineered potato is approved, McDonald's has the power to make it ubiquitous and consumers will never know that the fries in their kids' Happy Meal contain DNA genetically altered in a lab," said Wenonah Hauter, FWW executive director and author of the book Foodopoly: The Battle Over the Future of Food and Farming in America.
FWW submitted more than 40,000 comments to the USDA in July encouraging it to not approve the potato. However, it is possible that USDA could release its Environmental Assessment and finding of no significant impact (FONSI) any day now. After that point, only one more public comment period is available before approval.
"Poll after poll shows that consumers want to know whether their food is genetically engineered," Hauter said. "These 100,000 people who have joined us in calling on McDonald's further prove that Americans are fed up with being guinea pigs in the science experiment of under-tested, unlabeled and potentially unsafe GE foods. Agreeing to buy this biotech potato will put McDonald's reputation for its world-famous fries at risk."
On Nov. 8, McDonald's announced it had no plans to use the genetically engineered Arctic apple McDonald's in response to a request by the environmental group Friends of the Earth.
"While it's a step on the right direction for McDonald's to say they currently don't have plans to use the genetically engineered apple, apples are small potatoes compared to the amount of potatoes McDonald's uses on a daily basis," Hauter said.

EcoWatch Daily Newsletter