This website uses cookies to ensure you get the best experience while browsing it. By clicking 'Got It' you're accepting these terms.
10 Ways to Use Banana Peels
Jul. 15, 2014 07:39AM EST
Food
There are many fun facts about bananas. For example, this fruit, loaded with the muscle relaxing minerals potassium and magnesium, can aid with sleep. They also help soothe an upset stomach.
For many people, bananas are a convenient, tasty, single-serving snack, or an ingredient in delicious quick breads.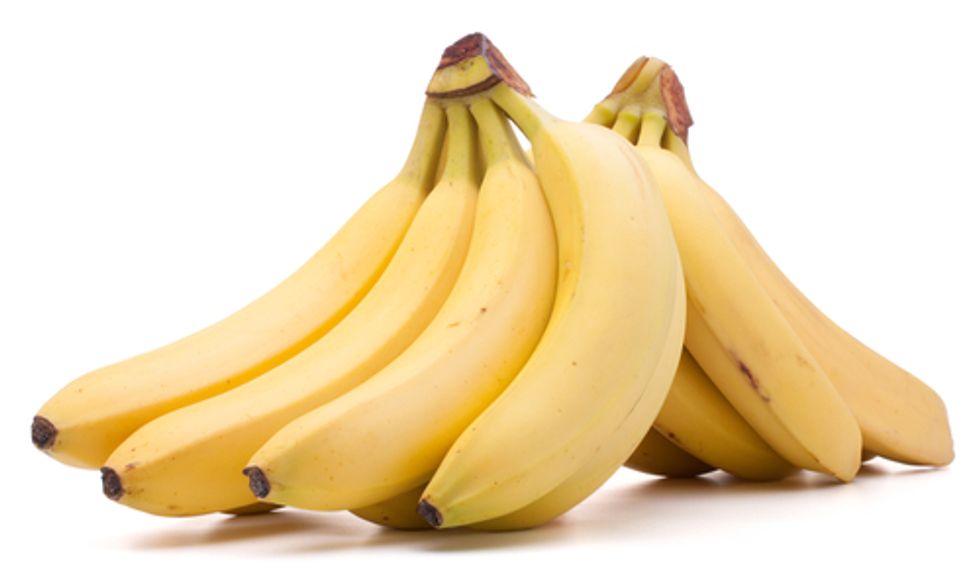 Where does your banana peel go? Photo courtesy of Shutterstock
But what about the peels? Do they get tossed right in the trashcan, like any old wrapper?
Food waste is a huge problem. Tossed out food ends up in landfills, and as it decomposes, it emits the potent greenhouse gas methane. According to the U.S. Environmental Protection Agency, trashed food accounts for more than 20 percent of all methane emissions, a major contributor to climate change. Discarding food items also wastes resources and money.
Well consider this: banana peels do not have to be trash.
Sustainable America created the following infographic—fun facts designed to rethink the most popular fruit in the U.S.

Why not try out these great tips? (And remember to buy organic bananas if you can, to help save crocodiles.)
EcoWatch Daily Newsletter
Germany reached an agreement Thursday that will allow it to stop burning coal by 2038.
This photograph shows green photosynthetic cyanobacteria growing and mineralizing in the sand-hydrogel framework. The living material has similar strength to cement-base mortar. College of Engineering and Applied Science at Colorado University Boulder /
EurekAlert!
Cement is a remarkable building material; it's cheap, durable and readily available. However, its production is a leading source of carbon dioxide emissions, coughing up 2.8 gigatons of emissions every year, as Advanced Science News reported.
Internal documents from the Department of Homeland Security reveal that non-violent demonstrators targeting the oil industry were classified as "extremists," with some organization members listed alongside known white supremacists, as The Guardian reported.
An additional 2,100 deaths from fatal injuries may occur in the U.S. every year from a 2 C rise in temperatures, which could have grave implications for global changes associated with the climate crisis.