10 Ways to Prevent or Reverse Heart Disease Without Taking Drugs
"Dr. Hyman, my father has heart disease, his father did too and I'm obviously concerned about my own heart," writes this week's house call. "What can I do to prevent heart disease?"
Most importantly, please know while genetics contributes to some degree, many other factors completely within your control can contribute to or reverse heart disease.
Genetics loads the gun, but environment pulls the trigger. The way you eat, how much you exercise, how you manage stress and your exposure to environmental toxins all contribute to things like high cholesterol, high blood pressure, high blood sugar and of course, heart disease.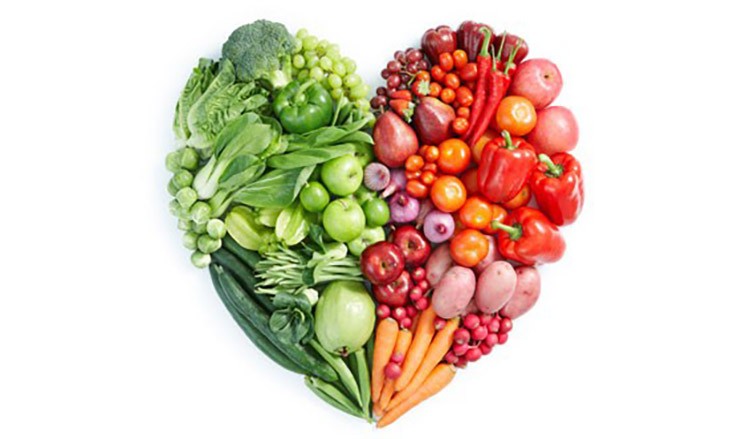 The current way doctors treat heart disease is misguided because they treat the risk factors not the causes. To think we can treat heart disease by lowering cholesterol, lowering blood pressure and lowering blood sugar with medication is like mopping up the floor while the sink overflows.
Instead, we need to ask what causes these risk factors like high blood pressure, high blood sugar or abnormal cholesterol in the first place. Spoiler alert: These are not medication deficiencies. We treat these problems with medication, but studies have increasingly shown that treating these risk factors has only little benefit or none at all. Research shows changing your lifestyle can be a more powerful intervention to prevent heart disease than any medication.
The "EPIC" study published in the Archives of Internal Medicine studied how 23,000 people adhered to four simple behaviors: Not smoking, exercising 3.5 hours a week, eating a healthy diet and maintaining a healthy weight. Adhering to those four behaviors alone prevented 93 percent of diabetes, 81 percent of heart attacks, 50 percent of strokes and 36 percent of all cancers.
Likewise, the INTERHEART study, published in the Lancet in 2004, followed 30,000 people in 52 countries. Researchers found changing lifestyle could prevent at least 90 percent of all heart disease.
Other research shows lifestyle intervention becomes more effective than almost any other traditional medical intervention to reduce cardiovascular disease, hypertension, heart failure, stroke, cancer, diabesity and deaths from all causes.
Your environment, in turn, changes gene expression, subsequently modulating inflammation, oxidative stress and metabolic dysfunction. These are the reasons we get sick and develop heart disease along with other problems.
That's actually good news. Addressing and fixing the root causes benefits most chronic disease. These modifications will make you feel alive and healthy without the side effects of medication.
Occasionally, I will use medications if I feel a patient shows a strong genetic predisposition for heart disease or if significant heart disease already exists. Under those circumstances, I carefully weigh a medication's risks and benefits.
At the same time, most patients can achieve the benefits of most medications through lifestyle changes.
Dr. David Jenkins from the University of Toronto compared treatment with statin drugs (the number one cholesterol medication) with a diet rich in viscous fiber, almonds, soy and plant sterols. Researchers in this study found that, while they created almost equal benefits, diet became more effective to lower inflammation and homocysteine (a risk marker for heart disease).
I've, likewise, had patients lower their cholesterol (sometimes more than 100 points) simply by incorporating positive dietary and lifestyle changes.
Simply put, preventative medicine becomes the best form of medicine. These 10 simple modifications can go a long way to preventing or reversing heart disease.
1. Eat a healthy diet. Increase healthy, whole foods rich in nutrients and phytonutrients (plant molecules). Aim for at least 8 to 10 servings of colorful fruits and vegetables every day. These foods are loaded with disease-fighting vitamins, minerals, fiber, antioxidants and anti-inflammatory molecules.
2. Steady your blood sugar. Studies show blood sugar imbalances contribute to heart disease. Stabilize your blood sugar with protein, healthy fat and healthy carbohydrates at every meal. Never eat carbohydrates alone and avoid processed sugars with carbohydrates. I discuss this more in-depth in The Blood Sugar Solution 10-Day Detox Diet.
3. Increase your fiber. Work your way up to 50 grams of fiber per day. High-fiber foods include vegetables, nuts, seeds and lower-sugar fruits like berries. If that becomes a challenge, try a fiber supplement such as PGX (Konjac fiber or glucomannan).
4. Avoid processed, junk foods. That includes sodas, juices and diet drinks, which adversely impact sugar and lipid metabolism. Research shows liquid-sugar calories become the biggest contributor to obesity, diabetes and heart disease. Don't be fooled that 100 percent fruit juice is healthy. Juices are essentially pure, liquid sugar because processing strips away the fruit's fiber.
5. Increase omega-3 fatty acids. Eat anti-inflammatory foods like cold-water fish including salmon, sardines and herring, as well as flaxseeds and even seaweed. Healthy fat actually benefits your heart by improving your overall cholesterol profile. It also lowers the small, dangerous LDL particles that contribute to heart disease by converting them into light, fluffy, safe LDL particles. I discuss how healthy fat can help you achieve and maintain good health in my new book, Eat Fat, Get Thin.
6. Eliminate all hydrogenated fat. Hydrogenated fat lurks in margarine, shortening, processed oils and many baked goods and processed foods like cookies and crackers. Even when the label states "no trans fats," the word "hydrogenated" indicates that the product contains trans fat in one or more of the ingredients. Use healthy oils instead like coconut oil (rich in medium-chain triglycerides or MCTs), extra-virgin, organic, cold-pressed, olive oil, organic sesame oil and other nut oils. You can now find MCT oil in my store.
7. Avoid or reduce alcohol intake. Alcohol can raise triglycerides, contribute to fatty liver and create sugar imbalances. Reducing or eliminating alcohol intake lowers inflammation, which contributes to heart disease and nearly every other chronic disease.
8. Take quality supplements. Combined with a healthy diet and exercise program, supplements can dramatically improve cardiovascular health. Take a good multi-vitamin/mineral along with a purified fish oil supplement that contains 1,000 to 2,000 milligrams a day of EPA/DHA. (You might need higher doses if you have low HDL and high triglycerides.) I also recommend a fiber supplement such as PGX (Konjac fiber or gluccomanan) to lower cholesterol and balance blood sugar levels. You can find these and other supplements in my store.
9. Get out and move! Research shows 30 to 45 minutes of cardiovascular exercise at least five times a week can benefit your heart. After all, your heart is a muscle and muscles need exercise. If you feel stronger and more capable, high-intensity interval training (also called burst training) and strength training help build muscle, reduce body fat composition and maintain strong bones. You simply cannot age successfully without sufficient, optimal exercise.
10. Manage stress levels. Stress alone can cause a heart attack. Sadly, chronic stress often triggers a cascade of events that cause that final, fatal heart attack. Among its problems, stress increases inflammation, raises your cholesterol and blood sugar, increases blood pressure and even makes your blood more likely to clot. Find your pause button to manage stress and relax. Yoga, Tai Chi, meditation, breathing techniques and guided imagery can lower stress. Many patients find my UltraCalm CD helps dials down stress levels very effectively.
Join us April 28, for the Eat Fat, Get Thin Challenge. You can lose weight, reduce inflammation and reverse symptoms of chronic disease.
YOU MIGHT ALSO LIKE
8 Ways to Ensure a Better Night's Sleep
These 10 Superfoods Can Help Balance Your Hormones and Reduce Inflammation
Are Basil Seeds the New Superfood?
www.facebook.com
Keep reading...
Show less
Keep reading...
Show less
www.elysee.fr
By Andy Rowell
There is a growing feeling within European capitals that a quiet, but deeply positive, revolution is happening under Emmanuel Macron in France.
Macron's opinion poll rating is high, especially boosted in how the young French president has reacted to Donald Trump on the international stage.
Keep reading...
Show less
Hawaii Renewable Energy Alliance
The latest issue of the U.S. Energy Information's "Electric Power Monthly" (with data through April 30) reveals that—for the first time since the beginning of the nuclear era—renewable energy sources (i.e., biomass, geothermal, hydropower, solar—inc. small-scale PV, wind) are now providing a greater share of the nation's electrical generation than nuclear power.
Keep reading...
Show less
www.youtube.com
Check out this great 360° virtual reality video by NowThis on the world's largest indoor vertical farm, AeroFarms. Located in Newark, New Jersey, AeroFarms grows more than 2 million pounds of greens a year without sunlight, soil or pesticides.
As reported by EcoWatch in July 2105, the $30 million, 70,000-square-foot AeroFarms headquarters dwarfs Japan's (already impressive) 25,000-square-foot vertical indoor farm, which had been the world's largest until now.
www.youtube.com
According to Bloomberg, "SeaWorld Entertainment Inc. received a subpoena earlier this month from regulators investigating disclosures and public statements by executives, including comments about the Blackfish documentary that caused a public backlash against the confinement of orcas.
Keep reading...
Show less
Wikipedia
By Franziska Spritzler, RD, CDE
Boosting your metabolic rate can help you lose body fat. However, most "fat-burning" supplements on the market are either unsafe, ineffective or both.
Fortunately, several natural foods and beverages have been shown to increase your metabolism and promote fat loss.
Keep reading...
Show less
Jun. 25, 2017 04:50PM EST
Monsanto, the maker of the glyphosate-based herbicide Roundup, filed a motion June 16 in U.S. District Court, Northern District of California to reconsider the chemical's addition to California's Proposition 65 list of agents known to cause cancer.
The agrochemical giant made this move based on a June 14 Reuters investigation of Dr. Aaron Blair, a lead researcher on the World Health Organization's International Agency for Research on Cancer (IARC) committee, that classified glyphosate as a "2A probable human carcinogen" in March 2015.
Keep reading...
Show less
Jun. 25, 2017 04:40PM EST
By Avery Friedman
Algae is often considered a nuisance, but for Sweden, the rapidly growing sea plant is now an asset.
As the Scandinavian country works to cut all of its greenhouse gas emissions by 2045, it's using algae to sop up the carbon emissions from cement.
Keep reading...
Show less