This website uses cookies to ensure you get the best experience while browsing it. By clicking 'Got It' you're accepting these terms.
10 Ways the House Environmental Spending Bill Would Ruin Your Summer
Jul. 31, 2013 11:27AM EST
Climate
By Arpita Bhattacharyya, Daniel J. Weiss, Michael Conathan and Matt Lee-Ashley
While millions of Americans are relaxing and unwinding at parks, on beaches and in backyards across the country this summer, the House Appropriations Committee is launching a massive assault on their public health and summer vacations. The Fiscal Year 2014 Interior and Environment Appropriations Bill is full of provisions to block the enforcement of clean air and clean water safeguards, eliminate protection for America's public lands and make it easier for Big Oil and coal companies to pollute.
Any one of these special-interest provisions hidden in the annual spending bill is enough to wreck a vacation. Taken together, they are a far-reaching assault on your health and public lands. Here's how these provisions would harm your summer vacation now and in the future.
1. The House bill would slash the budget of the U.S. Environmental Protection Agency (EPA) by one-third. This would take environmental cops—the enforcers of pollution reductions—off of patrol, which will enable big polluters to continue polluting unchecked.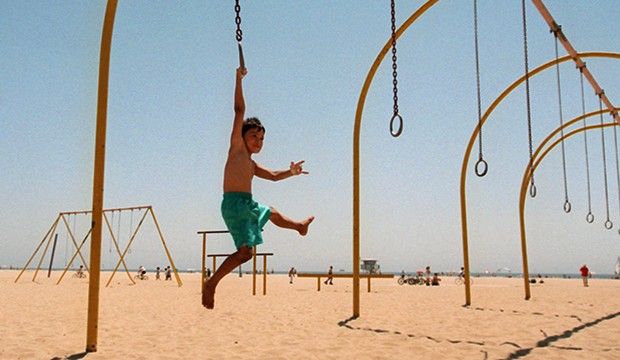 Public health protection should be a bipartisan no-brainer. President Richard Nixon created the EPA in 1970 to protect Americans from the unchecked pollution plaguing the entire U.S., including smog, untreated human waste and cancer-causing pollutants. The Clean Air Act signed into law by President George H. W. Bush in 1990, has produced $30 in benefits for the American public for every dollar in polluters' cleanup costs over the past two decades. In 2010 alone the Clean Air Act prevented more than 160,000 premature deaths, 86,000 emergency-room visits, 130,000 heart attacks, 13 million lost work days and 1.7 million asthma attacks.
Cutting one-third of the EPA budget would disembowel enforcement of clean air and other health laws, threatening Americans' lives and livelihoods.
2. The House bill would stop the EPA from reducing carbon pollution from electric power plants—the largest domestic source of climate pollution. Unchecked climate change would leave our children with a hotter planet, more extreme weather, sea-level rise and many other impacts that would fundamentally change the way Americans vacation and live. (Sec. 445)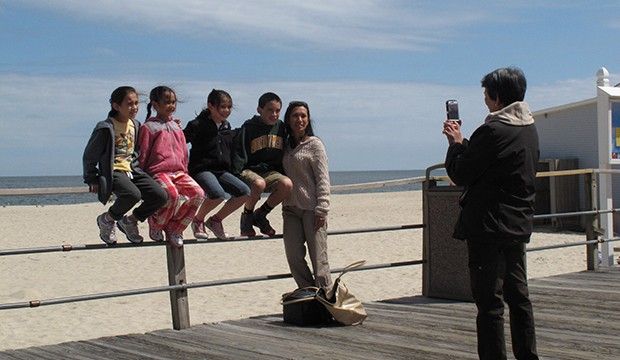 President Barack Obama's recently announced Climate Action Plan directs the EPA "to work expeditiously to complete carbon pollution standards for both new and existing power plants." By preventing the EPA from developing such carbon-pollution reductions, the House bill would ensure a hotter, more chaotic and extreme climate for decades to come.
3. The air in American cities is much cleaner overall than it was 20 years ago. Yet 150 million Americans—almost half of our nation's population—live and recreate in places with unhealthy smog. The House bill would prevent the EPA from modernizing standards to further clean up gasoline and cars, which would cut smog-forming pollution from vehicles. (Sec. 451)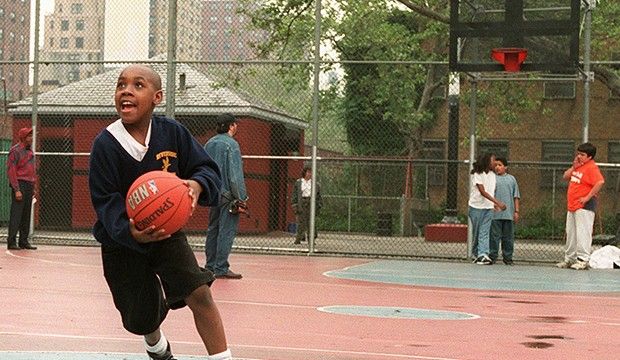 Cars and fuels are much cleaner than they used to be, but they still emit an unsafe level of pollution. The House bill blocks standards that would reduce smog-forming pollutants from cars and reduce the sulfur content of gasoline. By 2030 these standards would prevent up to 2,400 premature deaths, 3,200 hospital admissions, 22,000 asthma attacks and 23,000 respiratory symptoms in children every year.
4. The House bill would slash funds for drinking-water and sewage-treatment infrastructure by 86 percent. (Sec. 435)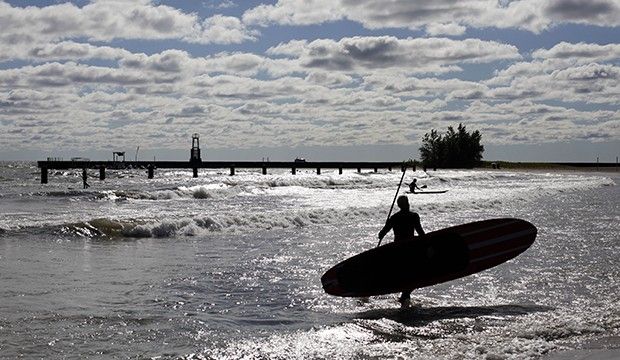 There are federal "revolving loan" funds that lend states money so they can build or repair drinking-water facilities and sewage-treatment plants. Their repayments provide funds for additional projects. In its 2013 Report Card for America's Infrastructure, the American Society of Civil Engineers gave our nation's drinking water and clean water infrastructure a "D+," warning that:
[M]uch of our drinking water infrastructure is nearing the end of its useful life. There are an estimated 240,000 water main breaks per year … Capital investment needs for the nation's wastewater and stormwater systems are estimated to total $298 billion over the next twenty years.
The proposed funding cuts in the House bill ignore the huge need for clean water investments.
5. The House bill would cut the current budget for the Bureau of Safety and Environmental Enforcement by more than 40 percent, taking the cops off the beat who inspect and regulate offshore drilling operations to protect workers' lives and prevent disasters. (Title I, pp. 19–20)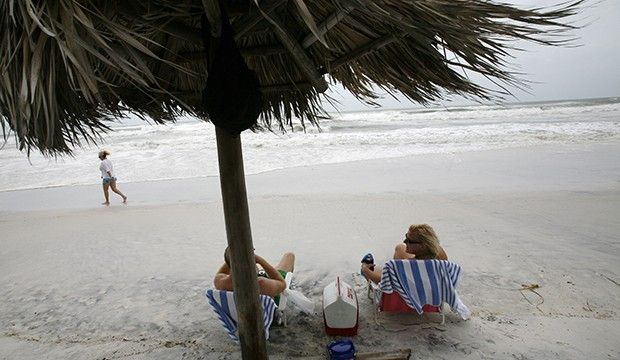 While massive flares of burning natural gas due to an offshore oil-rig blowout may in some ways serve as mood lighting for a nighttime stroll on the beach, it would be much better if they came without the ensuing danger to oil workers and the massive release of natural gas—made of the potent climate pollutant methane. Even with an offshore natural-gas rig burning out of control approximately 55 miles away from Louisiana's coast, however, the GOP still does not see drilling safety as a priority.
6. The House bill may allow continued degradation of your favorite beach or fishing spot by virtually eliminating the National Ocean Policy, which coordinates federal management of our oceans, coasts and marine life. (Sec. 439)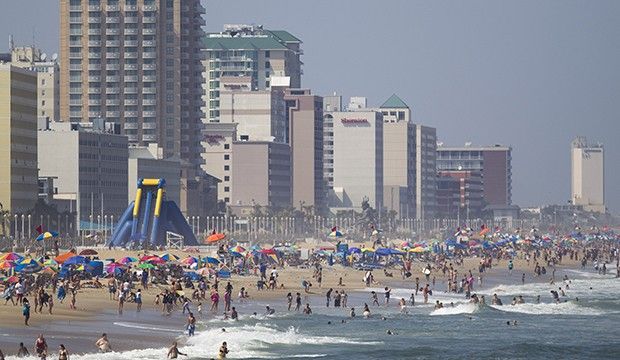 The National Ocean Policy, initiated by President George W. Bush and finalized under the Obama administration, streamlines and coordinates the efforts of the 17 different federal agencies that contribute to the management of our ocean space. By eliminating all funding for the policy, however, the GOP is removing efficiencies from the government's limited ocean funding and reducing the overall quality of ocean and fisheries management.
7. The House bill eliminates funding for the Land and Water Conservation Fund (LWCF)—America's premier conservation program—for the first time in history. It would redirect offshore oil and gas revenues from LWCF to unrelated spending instead of to parks, trails, and open-space protection.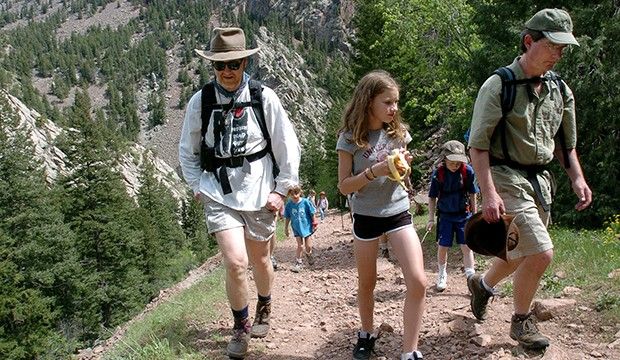 Congress created the LWCF in 1964 to give federal, state, and local governments money to purchase land, water and wetlands for public use and enjoyment. These places provide millions of Americans with hunting and fishing areas, preserve wildlife habitat, protect archeological and historical sites and help provide clean water.
8. The House bill would slash the U.S. Fish and Wildlife Service's budget by more than one-fourth, limiting opportunities for Americans to hunt and fish, potentially causing some parts of refuges to close to the public, and devastating our nation's ability to protect and recover endangered species.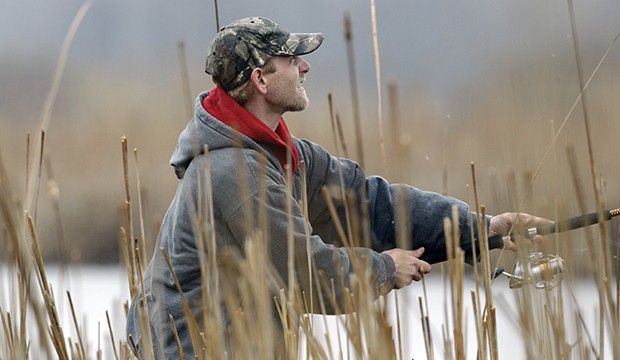 The bill would, for the first time in our nation's history, block the Fish and Wildlife Service's ability to establish new wildlife refuges or expand their boundaries. Forty-seven million visitors come to America's national wildlife refuges every year, providing approximately $4.5 billion in economic benefits through the purchase of fishing tackle, hunting licenses and other amenities.
9. The House bill would block the EPA from enforcing rules to limit exposure to lead paint. (Sec. 443)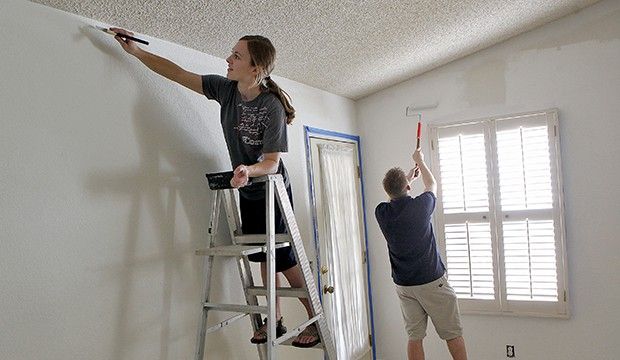 Exposure to lead paint can result in permanent damage to the brain and nervous system in children, leading to behavioral and learning problems, lower IQs and hearing problems. It can also slow growth, cause anemia and, in severe cases, result in seizure, coma and death in young children. Lead is also a risk to pregnant women and can cause miscarriage, premature birth and reduced fetal growth. In adults, lead can damage kidney function and the cardiovascular, nervous and reproductive systems.
10. The House bill would block the EPA from clarifying which streams and wetlands are protected by the Clean Water Act, threatening sources of drinking water and waters that help with flood control. (Sec. 435)
The EPA determines which waters to protect based on the latest available science and best protects the public. Not allowing the EPA to do their job of protecting and continually adapting to new contamination threats to our waters means dirtier water for everyone.
Conclusion
To protect your summer—and every American's health and well-being—the House of Representatives must stand up to oil, coal and utility companies and their congressional allies. Otherwise we will suffer from smoggy skies, dirty waters and despoiled wild places for many summers—and other seasons—to come.
Visit EcoWatch's ENERGY page for more related news on this topic.
———
EcoWatch Daily Newsletter
Pexels
The world's population will hit 10 billion in just 30 years and all of those people need to eat. To feed that many humans with the resources Earth has, we will have to cut down the amount of beef we eat, according to a new report by the World Resources Institute.
Beachgoers enjoying a pleasant evening on Georgia's St. Simons Island rushed into the water, despite warnings of sharks, to rescue dozens of short-finned pilot whales that washed ashore on Tuesday evening, according to the New York Times.
Golde Wallingford submitted this photo of "Pure Joy" to EcoWatch's first photo contest. Golde Wallingford
EcoWatch is pleased to announce our third photo contest!

Six Extinction Rebellion protesters were arrested as they blocked off corporations in the UK. The group had increased their actions to week-long nationwide protests.
Sari Goodfriend
By Courtney Lindwall
Across the world, tens of thousands of young people are taking to the streets to protest climate inaction. And at the historic Apollo Theater in Harlem last month, more than a dozen of them took to the stage.
Pumpjacks on Lost Hills Oil Field in California. Arne Hückelheim, Wikimedia Commons
By Julia Conley
A national conservation group revealed Wednesday that President Donald Trump's drilling leases on public lands could lead to the release of more carbon emissions than the European Union contributes in an entire year.
Pixabay
By Marlene Cimons
For nearly a century, scientists thought that malaria could only spread in places where it is really hot. That's because malaria is spread by a tiny parasite that infects mosquitoes, which then infect humans — and this parasite loves warm weather. In warmer climates, the parasite grows quickly inside the mosquito's body. But in cooler climates, the parasite develops so slowly that the mosquito will die before the it is fully grown.
The summit of Mauna Kea in Hawaii, which is considered sacred by some Native Hawaiians. Charmian Vistaunet / Design Pics / Getty Images
A decade-long fight over the proposed construction of a giant telescope on a mountain considered sacred by some Native Hawaiians came to a head Wednesday when 33 elders were arrested for blocking the road to the summit, HuffPost Reported.