This website uses cookies to ensure you get the best experience while browsing it. By clicking 'Got It' you're accepting these terms.
10 Sweatiest Cities in America
Jul. 20, 2015 12:45PM EST
Summer is in full swing in the U.S. and some cities are known for baking in the summer heat—and the heat island effect and climate change have only made that worse. Kaz and Helen of Troy Limited, probably best known as the makers of Honeywell products, in partnership with Environmental Health & Engineering, released a first-ever report last month that ranks the top 10 sweatiest U.S. cities based on factors including temperature, humidity, population, housing density and wind speed.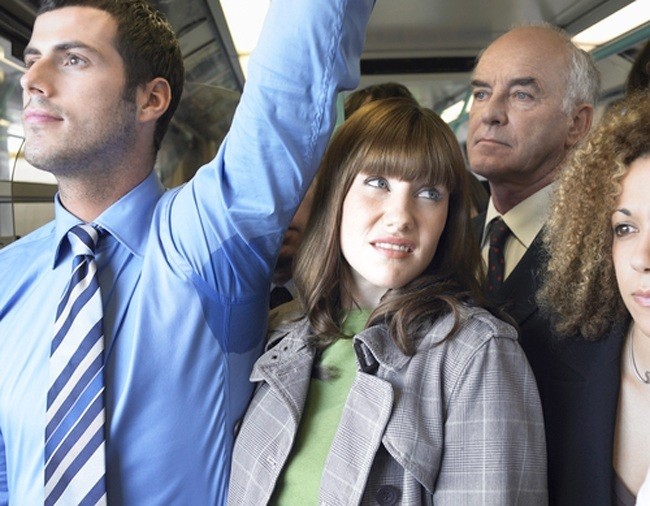 Photo credit: Shutterstock
Obviously heat and humidity play a large role in how much city residents sweat, but how cities are designed also plays a less obvious role.
"Geographic location has a major influence on temperatures, but so does infrastructure like residential buildings or heavy industry, which can trap heat or contribute to heat output," said Dr. Ted Myatt, ScD, Environmental Health & Engineering. Many parts of the globe have experienced record heat in recent months including India, Pakistan, Alaska and the Western U.S.
The findings of this report come on the heels of the National Oceanic and Atmospheric Administration and the American Meteorological Society's annual State of the Climate report, which found that ocean and land surface temperatures were the highest on record for 2014. Last year was a staggering year for records (and not the good kind) and 2015 is shaping up to be the hottest year to date by far.
So, if you live in one of these cities, best of luck to you because you've got a lot more sweaty summers in your future:
YOU MIGHT ALSO LIKE
World Scientists: Climate Change as Serious a Risk as Nuclear War
7 Climate Records Broken in 2014 Indicates Earth Is 'Gravely Ill'
Best 3 Recommended CBD Oils
Pixabay
By John R. Platt
The world needs to change the way it eats, not just as individuals but as a society.
The Russian military is taking measures to protect the residents of a remote Arctic settlement from a mass of polar bears, German press agency DPA reported.
The move comes after regional authorities declared a state of emergency over the weekend after sightings of more than 50 bears in the town of Belushya Guba since December.
This year's letter from Bill and Melinda Gates focused on nine things that surprised them. For the Microsoft-cofounder, one thing he was surprised to learn was the massive amount of new buildings the planet should expect in the coming decades due to urban population growth.
"The number of buildings in the world is going to double by 2060. It's like we're going to build a new New York City every month for the next 40 years," he said.