This website uses cookies to ensure you get the best experience while browsing it. By clicking 'Got It' you're accepting these terms.


The best of EcoWatch, right in your inbox. Sign up for our email newsletter!
10 Superfoods That Will Boost Your Energy
May. 30, 2015 09:59AM EST
Food
You've probably heard the term superfoods—it's often applied to things like brown rice, spinach, yogurt, tomatoes and other healthy fare—but have you ever wondered what makes a food super? It's about efficiency: Superfoods not only pack more nutritional punch per bite than other foods do, they also have other properties that directly support the immune system, cut down on inflammation in the body, support mental health, and boost energy, stamina and longevity. You can't ask for much more than that from a single food.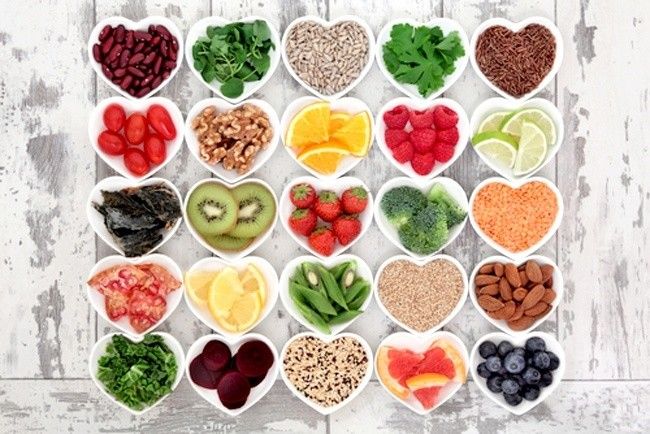 Photo credit: Shutterstock
But here's a reality check: No food is super unless it tastes good, too, because otherwise you wouldn't be willing to eat it. With that in mind, here's my top 10 list of energy-boosting superfoods that everyone should eat on a regular basis.
Oats
These are arguably the most perfect superfood because they're high in fiber, protein, potassium, magnesium and other minerals. Oats are best eaten at breakfast because the fiber they contain is digested slowly, which stabilizes blood sugar levels all day. Oats have been shown in large-scale studies to lower cholesterol, which is why they're considered a heart-healthy food. If you're not a fan of oatmeal (I confess: I don't care for it), you can sprinkle them onto a bowl of cold cereal or yogurt, sneak oats into turkey meat loaf, or toss them into salads or casseroles for a nutritional boost.
Quinoa
This gluten-free grain has more protein than any other grain or rice. It's so rich in amino acids (such as lysine, cysteine, and methionine) that it's actually considered a complete protein (generally, complete proteins are only found in animal products). The amino acids help with muscle repair after exercise, while the folate, magnesium, and phosphorus in quinoa support energy levels.
Try serving it up as a curried "risotto."
Blueberries
In addition to being loaded with powerful antioxidants and energy-boosting carbs, blueberries contain vitamins A and C, folate, potassium, magnesium and fiber. Research suggests that these nutrients, along with the phytochemicals (health-promoting compounds that give plants their pigment) in blueberries, boost immune function and lower depressive symptoms by stopping the buildup of free radicals. This helps the body and mind recover from stress and cellular injury faster.
Salmon
Loaded with anti-inflammatory omega-3 fatty acids (in particular, docosahexaenoic acid, or DHA, and eicosapentaenoic acid, or EPA) that improve heart health, salmon is also a stellar source of protein. The American Heart Association recommends having fatty fish like salmon at least twice a week. Dietary intakes of fish and omega-3 fatty acids have been found to reduce depressive symptoms and improve cognitive function. Salmon's energy-boosting effects are related to improved metabolism, including the more efficient use of oxygen in the body during exercise.
Just be sure to avoid farmed slamon.
Avocados
A source of healthy fats, avocados are full of fiber, potassium, vitamins A and E, and folate. They're also a good source of an omega-3 fatty acid called alpha-linolenic acid, which improves the metabolic aspects of heart health including levels of oxidative risk factors, blood fat levels and inflammatory markers (like homocysteine, which is often elevated in fatigue-causing conditions like diabetes, arthritis and chronic fatigue syndrome).
Turkey
Not only is it low in fat and a good source of protein, but turkey contains the amino acid tyrosine, which elevates levels of dopamine and norepinephrine, brain chemicals that keep you more alert and focused. (Don't worry that eating turkey will make you sleepy because of its tryptophan; turkey doesn't have much more of this amino acid than chicken or fish does.) It also contains vitamins B6 and B12, which have been shown to ease insomnia and depression and boost energy.
Goji Berries
Used for 5,000 years in Chinese medicine to stimulate energy and mental acuity as well as lower stress, goji berries are believed to increase bloodflow, causing energy-enhancing oxygen to flow more freely throughout the body. These bright orange-red berries are concentrated sources of antioxidants; they can be eaten raw, cooked or dried like raisins.
Almonds
Packed with protein and fiber, almonds also contain calcium, potassium, phosphorus and vitamin E. What's more, they're a rich source of magnesium, which plays a key role in converting sugar into energy. Having low levels of magnesium in your body can drain your energy and cause sleep problems and leg cramps.
Lentils
These legumes are powerhouse sources of low-fat protein, fiber, iron, potassium, zinc and folate. They're also rich in selenium, a mineral that may be a natural mood enhancer; studies have linked low selenium levels to poorer moods and lower energy levels. The fiber in these petite legumes stabilizes blood sugar.
Here's how to cook lentils.
Kale
Loaded with vitamin C, vitamin A, calcium, iron, and potassium, this leafy green vegetable is also a solid source of protein and fiber—and it's very low in calories. In addition, it's packed with flavonoids, phytochemicals with antioxidant properties, which is why kale earns one of the highest ORAC ratings among vegetables.
YOU MIGHT ALSO LIKE
11 Amazing Health Benefits of Eating Fish
Factory Farms Are a #LoadOfCrap, Says New Report
EcoWatch Daily Newsletter
A child playing with a ball from planet earth during Extinction Rebellion rally on April 18 in London, England. Brais G. Rouco / Barcroft Media / Getty Images
Earth Day 2019 just passed, but planning has already begun for Earth Day 2020, and it's going to be a big deal.
Geneva Vanderzeil, A Pair & A Spare / Flickr / CC BY 2.0
Is your closet filled with clothes you don't wear (and probably don't like anymore)? Are you buying cheap and trendy clothing you only wear once or twice? What's up with all the excess? Shifting to a more Earth-conscious wardrobe can help simplify your life, as well as curb fast fashion's toll on people and the planet.
Christine Zenino / Wikimedia Commons / CC BY 2.0

The 18th century St. Catherine of Alexandria church is seen after its bell tower was destroyed following a 6.3 magnitude earthquake that struck the town of Porac, pampanga province on April 23. TED ALJIBE / AFP / Getty Images
At least 16 people have died, 81 are injured and 14 are still missing after an earthquake struck Luzon island in the Philippines Monday, according to the latest figures from the National Disaster Risk Reduction and Management Council, as the Philippine Star tweeted Tuesday.
Climate change activists gather in front of the stage at the Extinction Rebellion group's environmental protest camp at Marble Arch in London on April 22, on the eighth day of the group's protest calling for political change to combat climate change. TOLGA AKMEN / AFP / Getty Images
Pexels
By Alina Petre, MS, RD (CA)
Veganism refers to a way of living that attempts to minimize animal exploitation and cruelty. For this reason, vegans aim to exclude all foods containing meat, poultry, fish, eggs, dairy and honey from their diet (1).
American farmers use chlorpyrifos, a pesticide tied to brain and nervous system issues, on crops such as apples, broccoli, corn and strawberries. Stephanie Chapman / Flickr / CC BY 2.0
By Jessica Corbett
In a ruling welcomed by public health advocates, a federal court on Friday ordered the Trump administration to stop stalling a potential ban on a pesticide linked to brain damage in children, giving regulators until mid-July to make a final decision.
fstop123 / iStock / Getty Images Plus
At EcoWatch, our team knows that changing personal habits and taking actions that contribute to a better planet is an ongoing journey. Earth Day, happening on April 22, is a great reminder for all of us to learn more about the environmental costs of our behaviors like food waste or fast fashion.
To offer readers some inspiration this Earth Day, our team rounded up their top picks for films to watch. So, sit back and take in one of these documentary films this Earth Day. Maybe it will spark a small change you can make in your own life.