This website uses cookies to ensure you get the best experience while browsing it. By clicking 'Got It' you're accepting these terms.
10 Stunning Images Show Human's Huge Impact on the Earth
Mar. 13, 2016 09:30AM EST
Climate
Over the course of human history, man's ongoing destruction of the environment has forever altered our natural surroundings.
Proof of humanity's devastating footprint on Earth can be seen in these stunning images below, graciously provided to EcoWatch by the organizers of FotoFest, an internationally known photographic arts and learning nonprofit based in Houston, Texas.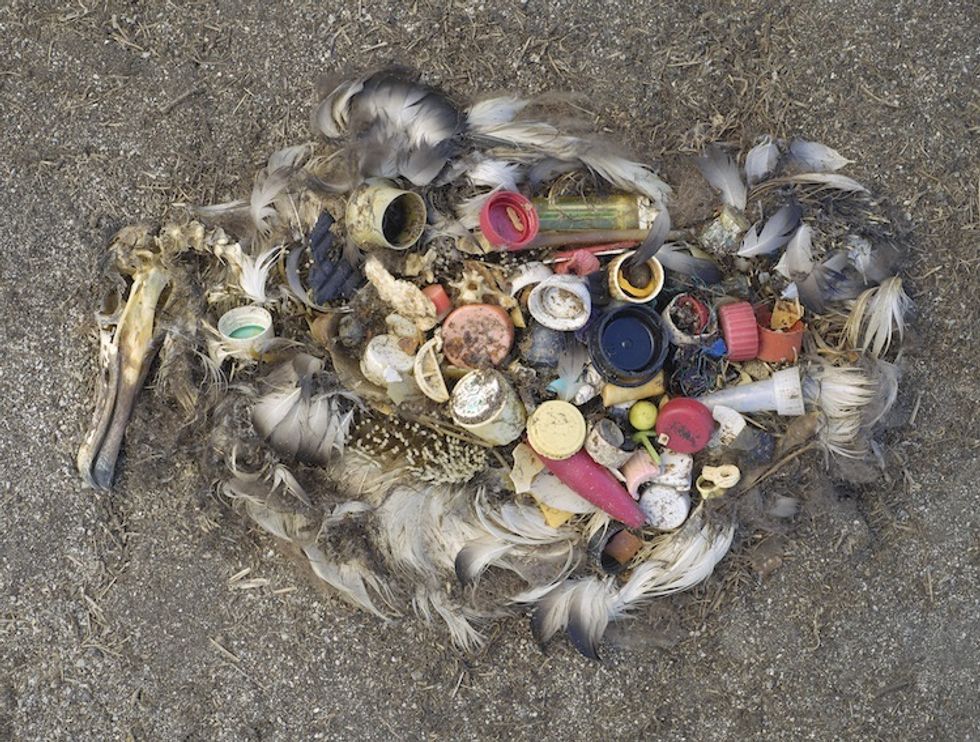 Unaltered Stomach Contents of a Laysan Albatross Fledgling, Midway Island, 2010
. From the series Midway: Message from the Gyre, 2009 - 2016. 
Photo credit: Courtesy of the artist Chris Jordan
FotoFest is hosting their 2016 Biennial, a citywide exhibition which runs March 11 through April 24 under the theme "Changing Circumstances: Looking at the Future of the Planet."
The exhibition will address all the major aspects of anthropocene—or, broadly, the age of man. In these photos, you'll see marine debris and ocean plastics that have choked our waterways and aquatic life; how mining and drilling for Earth's precious resources has destroyed our landscape and spewed emissions that warm the atmosphere and melt glaciers; and how mountains of trash are left to rot in ever-growing landfills.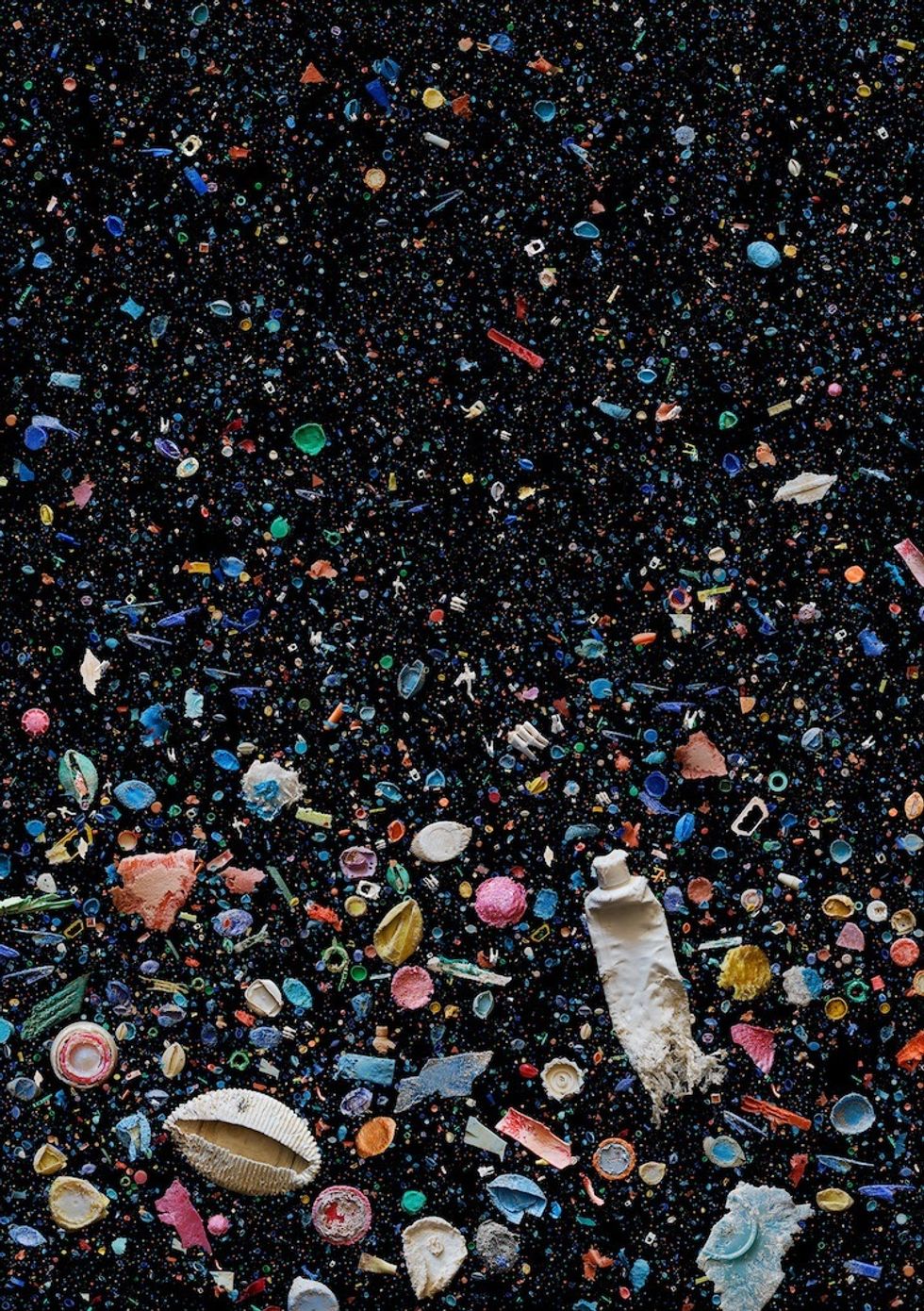 SOUP: Refused, 2011. 
Ingredient: plastic oceanic debris affected by the chewing and attempted injestion by animals. Includes a toothpaste tube. Photo credit: 
Courtesy of the artist Mandy Barker
The exhibition is a collaboration between FotoFest co-founders Wendy Watriss and Fred Baldwin and FotoFest executive director Steven Evans. Watriss and Baldwin have been developing the concept for the past five years and Evans wanted make it the focus of the FotoFest 2016 Biennial.
"After many years of doing environmental programming at FotoFest for over 20 years and recent discussions with many scientists, policy-makers and artists across the world, we thought it was to take a new approach to 'looking at' the relationship of human society to the Earth," Watriss told EcoWatch.
"The work selected by FotoFest for this 2016 Biennial looks at the beauty and diversity of life on Earth alongside the imprint that human beings are leaving on the planet. Collectively these works can be seen as a call to a new vision, a new way of seeing the Earth and our relationship to it."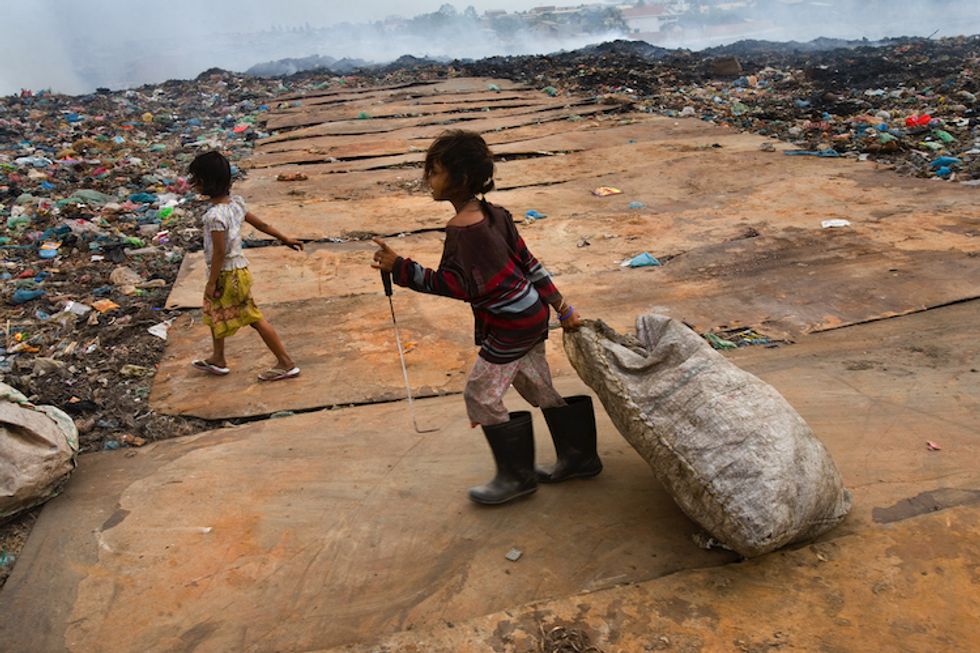 Girls with Sacks, 2007. 
Young girls drag sacks of rubbish they collected during a days work. They walk across a heavy steel plate roadway which stops heavy vehicles sinking into the rubbish.
 From the series Smokey Mountain and Recycling Phnom Penh, 2007-2010. 
Photo credit: Courtesy of artist Nigel Dickinson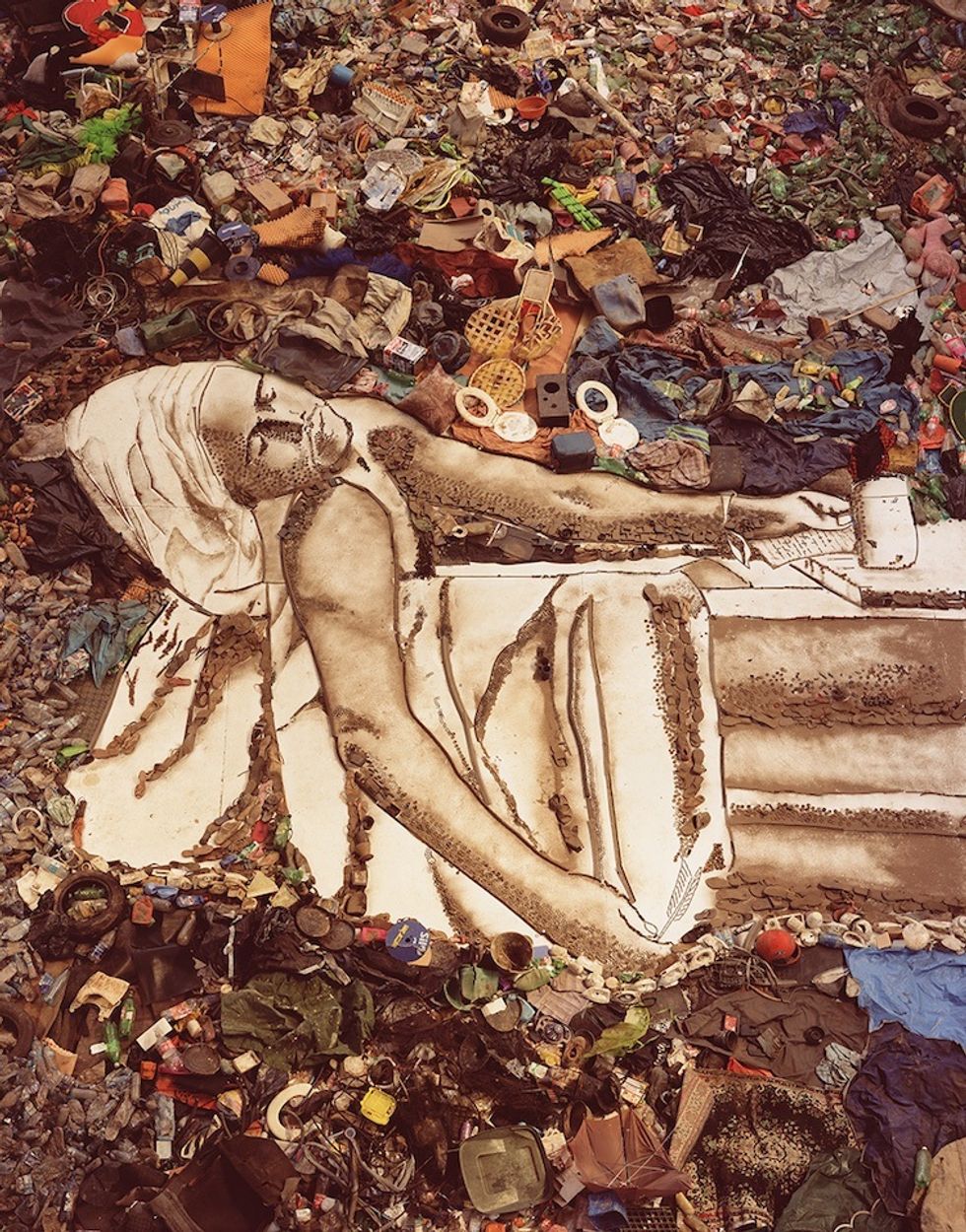 To create the Pictures of Garbage series, Vik Muniz worked with the catadores, or pickers, from the world's largest landfill: Jardim Gramacho in Rio de Janeiro, Brazil. Photo credit: Courtesy of the artist Vik Muniz
The artworks at the exhibition depict topics such as climate change, industrialization and urbanization, biodiversity, water, the use of natural and human resources, human migration, global capital, commerce and consumption, energy production and waste.
"It is time again to 'see' the beauty and wonder of this planet. How do we stimulate people to actually care about the Earth and what is happening to it? What can art do in this regard?" Watriss said. "We have found that many artists are looking at these same questions and exploring how they, as individuals and members of a society, relate to the natural world around them."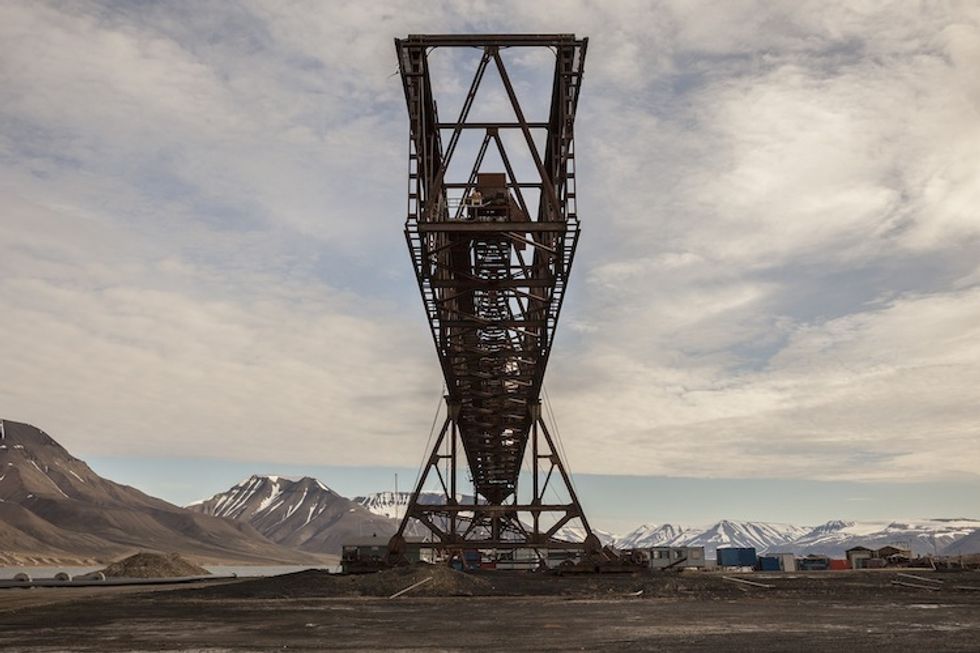 Titan Crane, Hotellneset Coal Harbour, Longyearbyen, Spitsbergen, Norway, 2012
. From the series The Metabolic Landscape, 2011-2016. Photo credit: Courtesy of the artist Gina Glover
The exhibition will feature pieces from artists who hail from nine countries across Europe, Asia, and North and South America.  Many of the artists will travel to Houston to participate in lectures, tours and other programs during the Biennial.
Scroll down to the photos at the bottom of this post, and you'll notice that mankind is finding ways to survive on a warming planet, where hurricanes are getting stronger and droughts are hitting harder.
From renewable energy to green buildings and rooftops, many of us are making positive changes to mitigate a global catastrophe. At least we have to before it's too late.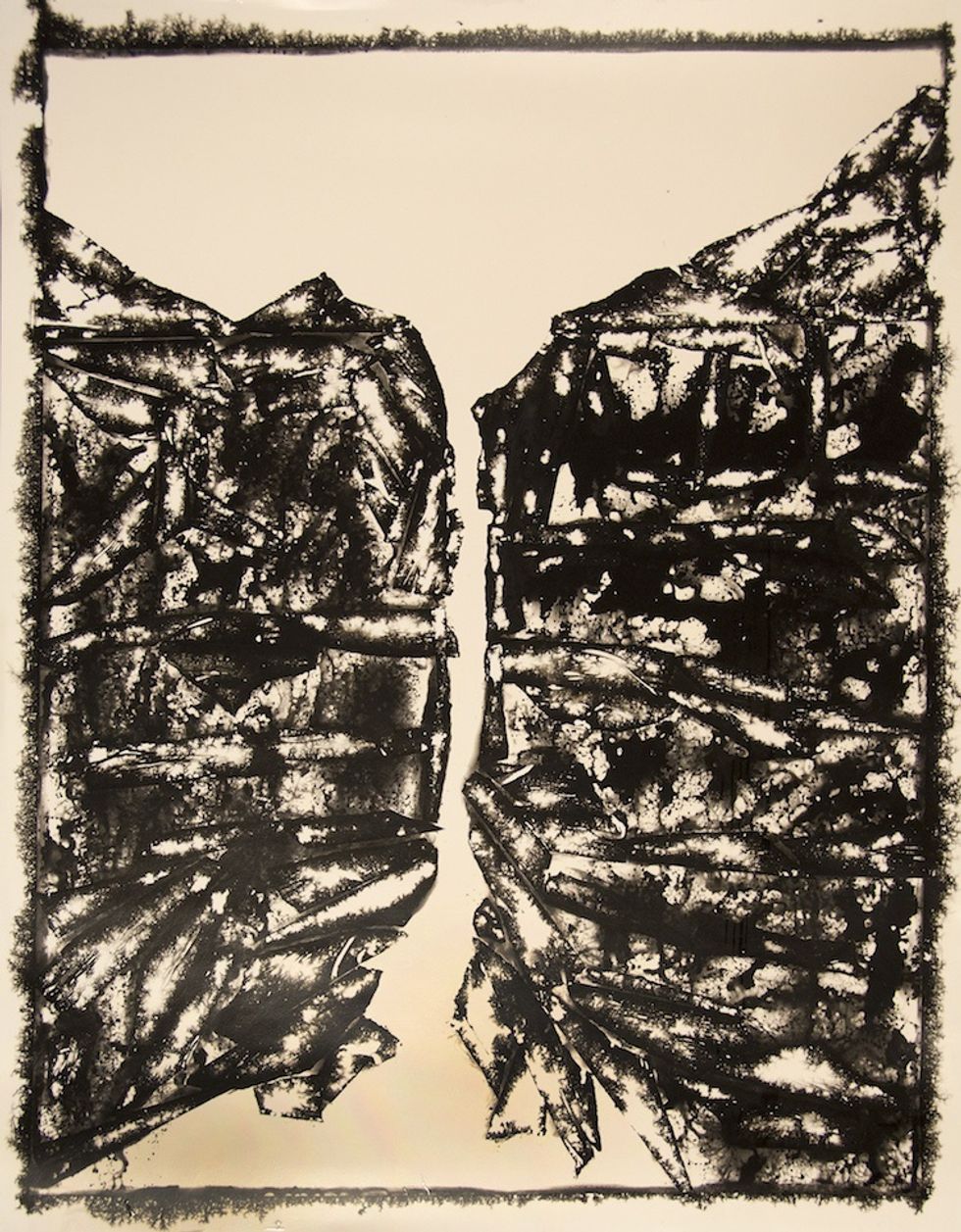 AfterRip, 2015. 
From the series Afterfracking. 
Photo credit: Courtesy of the artist Roberto Fernández Ibáñez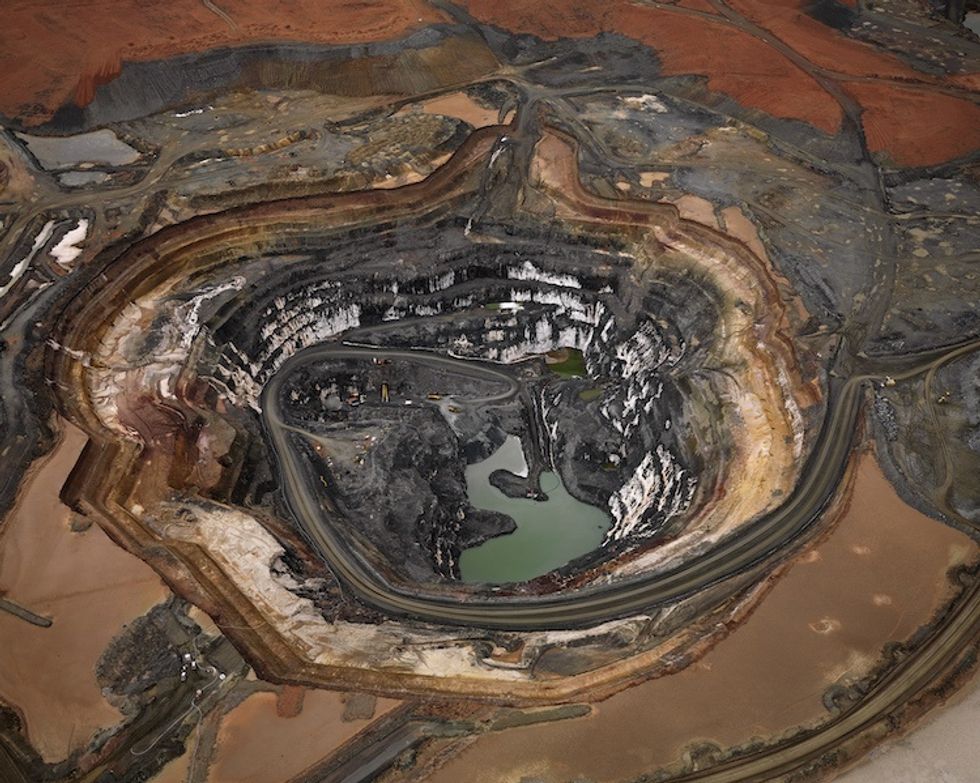 Silver Lake Operations # 1, Lake Lefroy, Western Australia, Australia, 2007
. From the series Mines, 2007. Photo credit: 
Courtesy of the artist Edward Burtynsky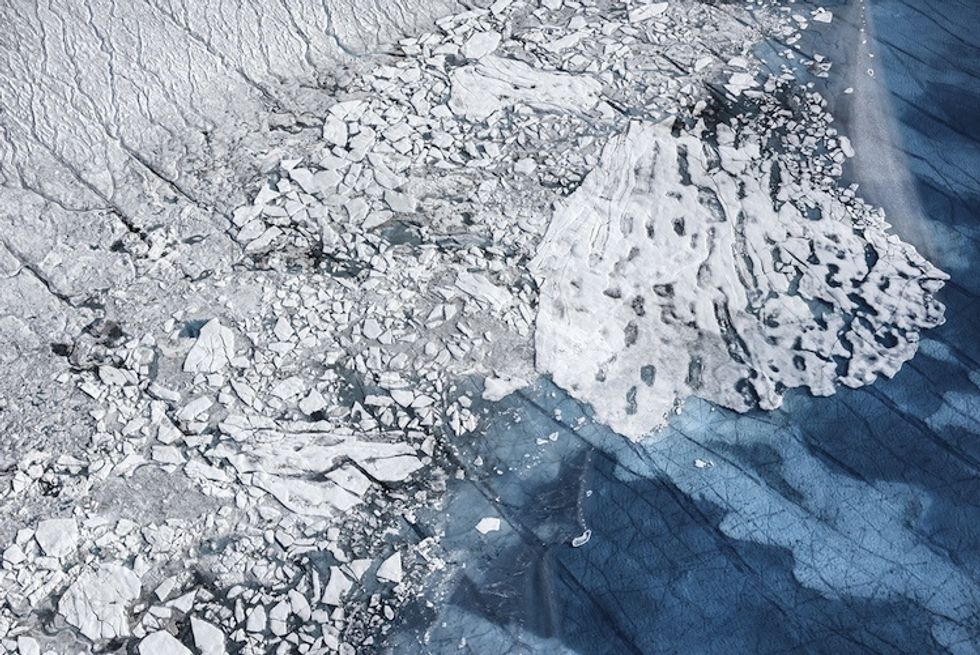 Water collects in unnamed seasonal lake atop the Greenland ice sheet, 75 miles southeast of Ilulissat. With the Earth's warming climate, the melt season now stretches 70 days longer than it did in the early 1970s, 2014
. From the series Greenland
. Photo credit: Courtesy of the artist Daniel Beltrán and Catherine Edelman Gallery, Chicago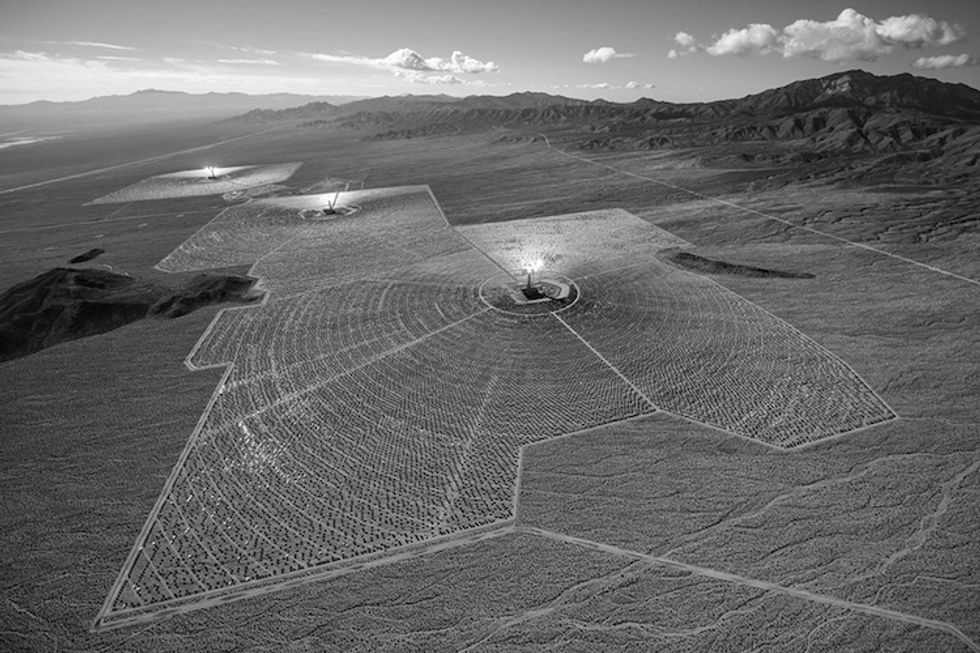 From the series The Evolution of Ivanpah Solar. Photo credit: Courtesy of the artist Jamey Stillings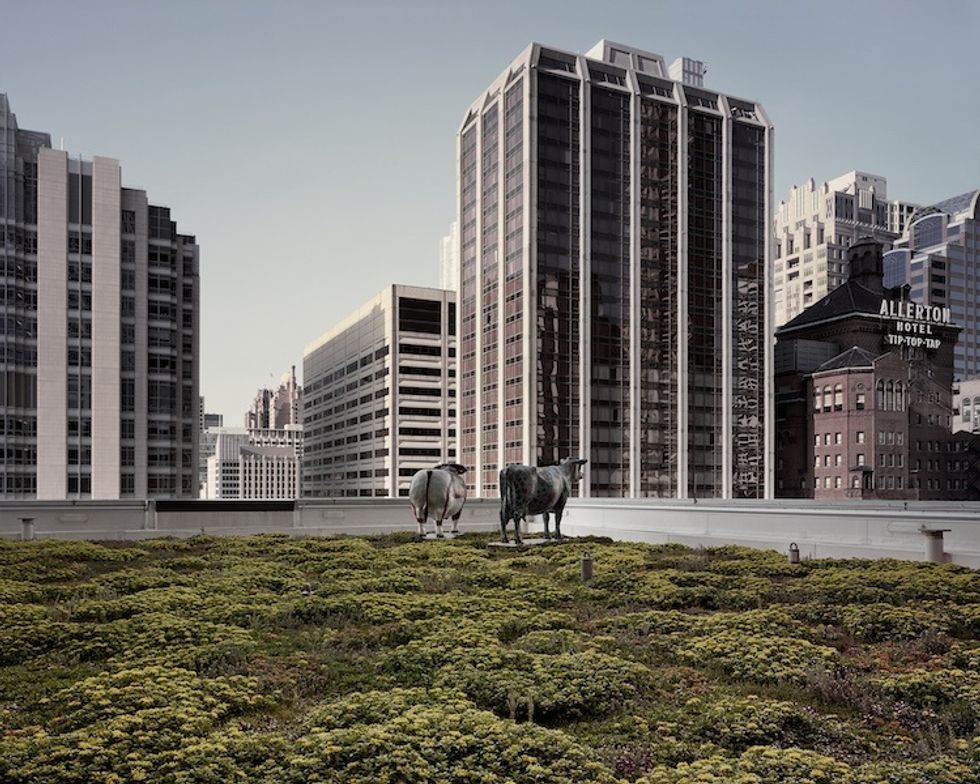 Lurie Children's Memorial (looking Southwest) – Chicago, IL May, 2012. 
From the series Rooftop.
 Photo credit: Courtesy of the artist Brad Temkin and Innova Art LTD
YOU MIGHT ALSO LIKE
6 Stunning Images Show Sense of Urgency to Act on Climate
3 Ways Climate Change Impacts Our Pets
Cancer Survivor Climbs World's Tallest Peaks, Helps Others Do the Same
EcoWatch Daily Newsletter
A harbour seal on an ice floe in Glacier Bay, Alaska. A new study shows that the climate crisis has warmed waters, changing ecosystems and crippling sea ice growth. Janette Hill / robertharding / Getty Images Plus
Doctors report that only 1 in 4 children are getting the recommended 60 minutes of physical activity per day. Ronnie Kaufman / DigitalVision / Getty Images
By Dan Gray
Pediatricians are being urged to start writing "exercise prescriptions" for the children they see in their office.
A First Nations protester walks in front of a train blockade in Tyendinaga, near Belleville, Ontario, Canada on Feb. 21, 2020. LARS HAGBERG / AFP via Getty Images
An indigenous rail blockade that snarled train travel in Canada for more than two weeks came to an end Monday when police moved in to clear protesters acting in solidarity with another indigenous community in British Columbia (B.C.), which is fighting to keep a natural gas pipeline off its land.
A rainbow snake, a rare reptile spotted in a Florida county for the first time in more than 50 years, seen here on July 5, 2013.
Kevin Enge / FWC Fish and Wildlife Research Institute / Flickr
A Florida hiker recently stumbled across a slithering surprise — a rare snake that hadn't been spotted in the area for more than 50 years.
We need our government to do everything it can to stop PFAS contamination and exposure from wreaking havoc in communities across the country. LuAnn Hun /
Unsplash
By Genna Reed
The EPA announced last week that it is issuing a preliminary regulatory determination for public comment to set an enforceable drinking water standard to two of the most common and well-studied PFAS, PFOA and PFOS.
This decision is based on three criteria:
PFOA and PFOS have an adverse effect on public health
PFOA and PFOS occur in drinking water often enough and at levels of public health concern;
regulation of PFOA and PFOS is a meaningful opportunity for reducing the health risk to those served by public water systems.