This website uses cookies to ensure you get the best experience while browsing it. By clicking 'Got It' you're accepting these terms.
10 Reasons to Oppose the Senate Version of the DARK Act
Feb. 23, 2016 10:10AM EST
Food
This week, the U.S. Senate Committee on Agriculture will consider a new version of the DARK Act, which would prevent states from requiring labeling of genetically engineered (GMO) foods and stop pending state laws that require labeling from going into effect. The U.S. House of Representatives already passed legislation blocking your right to know what's in your food.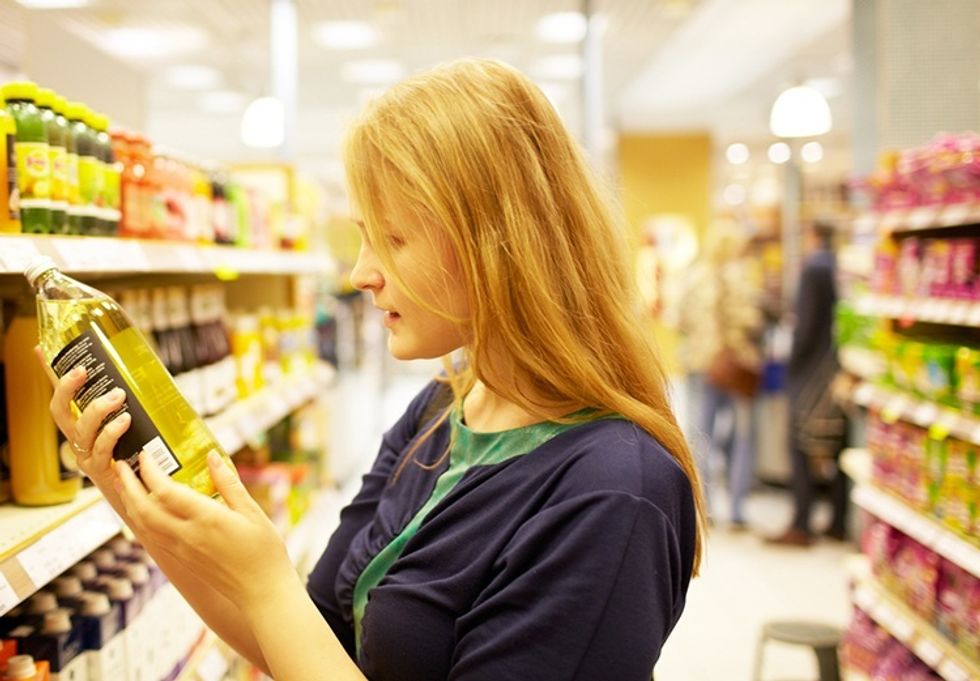 Here are the top 10 reasons to oppose the Senate version of the DARK Act:
1. Americans have a right to know
Nine out of 10 Americans want the right to know what's in their food and how it's grown—regardless of age, income or even party affiliation.
2. 64 nations have GMO labeling
Two-thirds of the world's consumers—including citizens of Russia and China—have the right to know whether their food contains GMOs.
3. Voluntary labeling won't work
Food companies have been able to make voluntary GMO and non-GMO claims since 2001 and consumers are more confused than ever. The Senate DARK Act would actually make it harder for companies like Campbell's Soup to voluntarily disclose the presence of GMOs.
4. Consumers want clear labels, not codes
Nine out of 10 consumers want GMO labels on the package, not high-tech gimmicks.
5. Food labels help correct confusion
Federal rules already require many disclosures to alleviate consumer confusion, ranging from "orange juice from concentrate" to "imitation crab."
6. No patchwork quilt
State GMO labeling laws are virtually identical, so there will be no "patchwork" quilt of different state laws. Besides, states already require state-specific food labels for everything from "cottage foods" to butter and cheese grading.
7. GMO labels will not increase food prices
Food companies change their labels all the time. Studies show that GMO labels will not act as a warning. Even Campbell's Soup agrees that GMO labeling will not increase food prices.
8. GMO crops increase weed killer use
The widespread adoption of GMO corn and soy has led to an explosion in the use of the weed killer glyphosate, which is linked to cancer. Thousands of schools and churches are in the zone of crops routinely sprayed with glyphosate.
9. Farmers support gmo labeling
One-third of harvested acres are not genetically engineered but are threatened by drifting pollen from GMO crops and pesticides. No wonder the National Farmers Union and other farm groups support GMO labeling.
10. We don't need GMOs to feed the world
Studies show that simple changes—such as reducing food waste and using fertilizer and water more efficiently—would do much more to feed the world than GMOs. What's more, conventional crop yields are keeping pace with GMO crop yields.
YOU MIGHT ALSO LIKE
Pamela Anderson: If Louisiana Prisons Go Vegan, I'll Come Cook and Serve Lunch to the Inmates
DARK Act Is Back With New Bill in the Senate
NBA Superstar Ray Allen to Open Organic Fast-Food Restaurant
EcoWatch Daily Newsletter
Penguins are seen near the Great Wall station in Antarctica, Feb. 9, days after the continent measured its hottest temperature on record at nearly 65 degrees Fahrenheit. Xinhua / Liu Shiping / Getty Images
By Richard Connor
Scientists have recorded Antarctica's first documented heat wave, warning that animal and plant life on the isolated continent could be drastically affected by climate change.
The Athos I tanker was carrying crude oil from Venezuela when a collision caused oil to begin gushing into the Delaware River.
U.S. Department of the Interior
A case that has bounced around the lower courts for 13 years was finally settled yesterday when the U.S. Supreme Court upheld a lower court decision, finding oil giant Citgo liable for a clean up of a 2004 oil spill in the Delaware River, according to Reuters.
The buildings of downtown Los Angeles are partially obscured in the late afternoon on Nov. 5, 2019, as seen from Pasadena, California, a day when air quality for Los Angeles was predicted to be "unhealthy for sensitive groups." Mario Tama / Getty Images
The evidence continues to build that breathing dirty air is bad for your brain.
Wave power in Portugal. The oceans' energy potential is immense. Luis Ascenso, via Wikimedia Commons
By Paul Brown
The amount of energy generated by tides and waves in the last decade has increased tenfold. Now governments around the world are planning to scale up these ventures to tap into the oceans' vast store of blue energy.
Yellowstone National Park closed to visitors on March 24, 2020 because of the Covid-19 virus threat. William Campbell-Corbis via Getty Images
When the novel coronavirus started to sweep across the country, the National Park Service started to waive entrance fees. The idea was that as we started to practice social distancing, Americans should have unfettered access to the outdoors. Then the parking lots and the visitor centers started to fill up, worrying park employees.