This website uses cookies to ensure you get the best experience while browsing it. By clicking 'Got It' you're accepting these terms.
10 Reasons to Join Global Divestment Day
Feb. 05, 2015 02:24PM EST
Climate
1. It's happening everywhere!
This is going to be a global party—right now there are around 300 events happening on six continents for Global Divestment Day on Feb. 13 and Feb. 14. From South Africa to Mexico, Bangladesh to Benin, and Bulgaria, people are showing commitment to taking on the fossil fuel industry.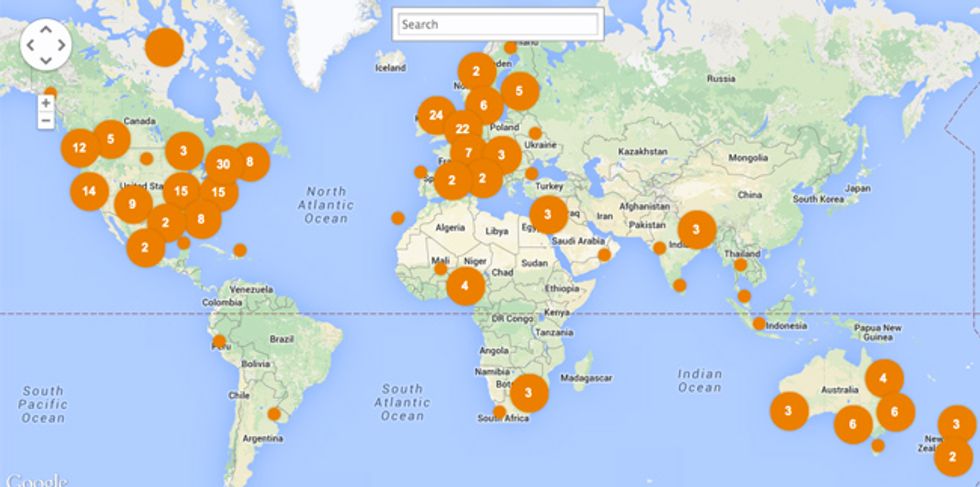 If you would have Googled fossil fuels, carbon bubble and divestment a few years ago you probably wouldn't have gotten that much. Oh, how things have changed. Now, media outlets like The Guardian are calling it "The fastest growing divestment campaign ever." If you want to be a part of history. Now is the time.
2. A key window of opportunity
It's a perfect combination of factors: growing global momentum + down times for fossil fuel companies
Naomi Klein explained this really well in the web workshop last week:
"What's really been striking to me is understanding that it really kind of makes sense why, despite all of the consciousness-raising that has taken place over the past decade–why this hasn't translated into action. It's because we have been working against the titanic power of enormous profit … So, I think we're in a much better situation to win that. But we need to understand that this is a window. This is the last moment to be complacent."
3. "We are not drowning, We are Fighting!"
Listen up. The Pacific Climate Warriors have something to say: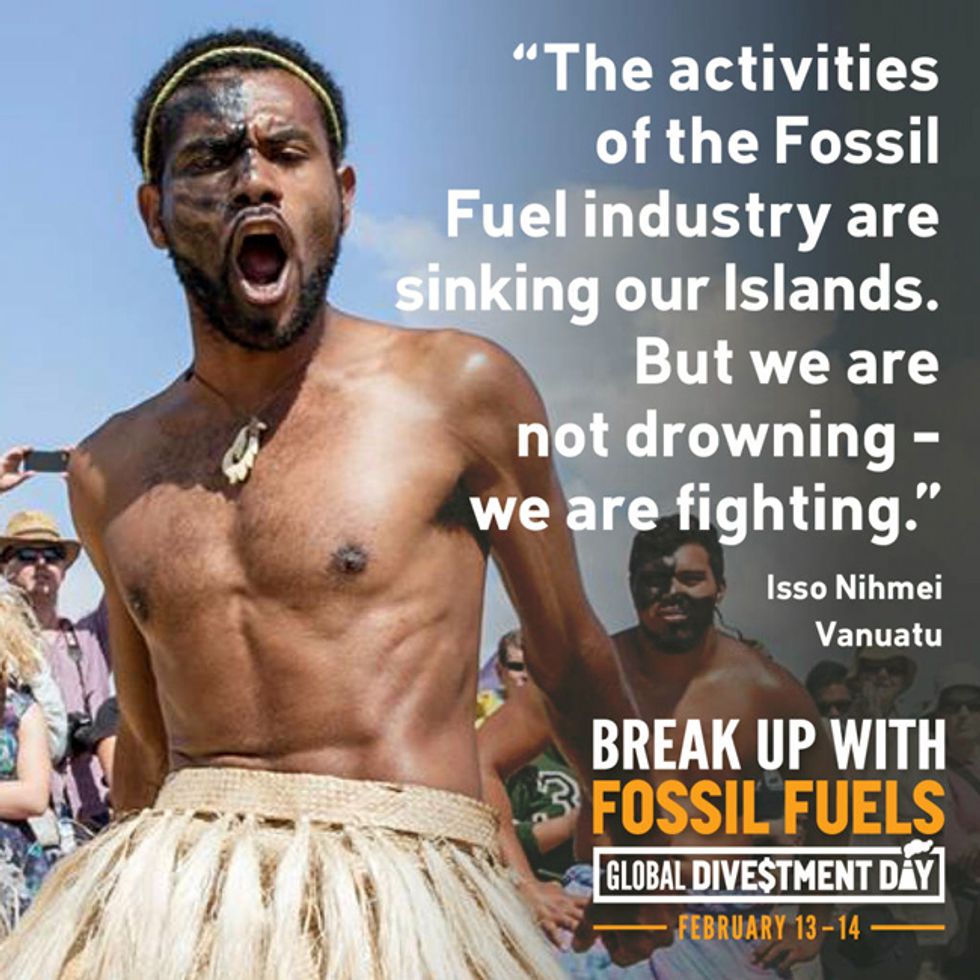 4. Even some of the world's biggest banks are realizing it's time
This wasn't written by Naomi Klein or Bill McKibben—this was written in a report by Deutsche Bank:
"If the world takes its climate change commitments seriously, then the dynamics of oil will be altered beyond recognition. Oil will become constrained by the level of demand allowed under CO2 emission limits and this will have implications for the behaviour of countries, companies and consumers alike. Perhaps last year's fall was the first rumbling of this upcoming profound change."
Banks know it, you know it, we know it—fossil fuels are history.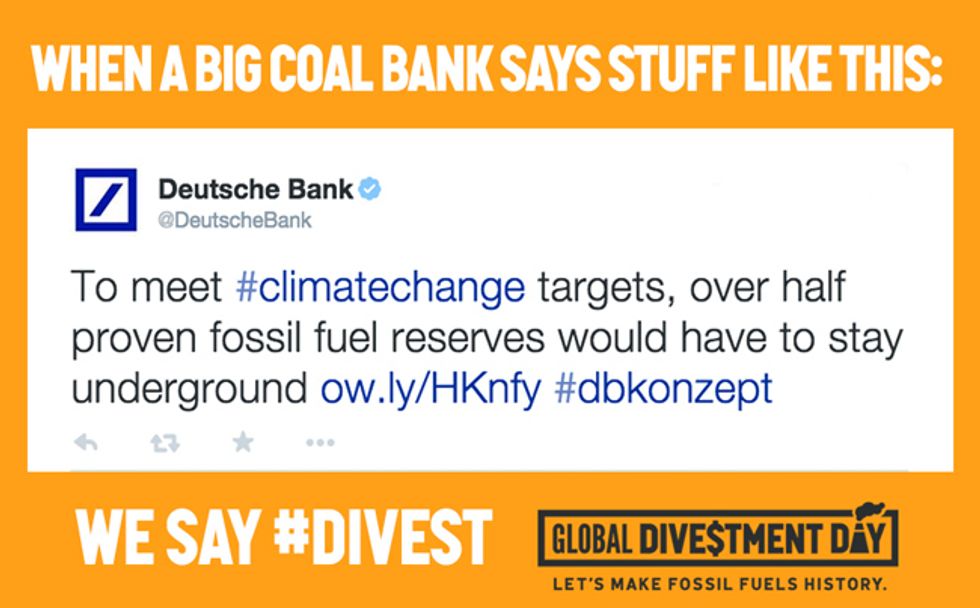 5. Even The Economist is telling us to 'Seize the Day' and move past fossil fuels
Oil companies are really hurting right now because of tumbling oil prices. Fossil fuels just don't make profitable sense anymore.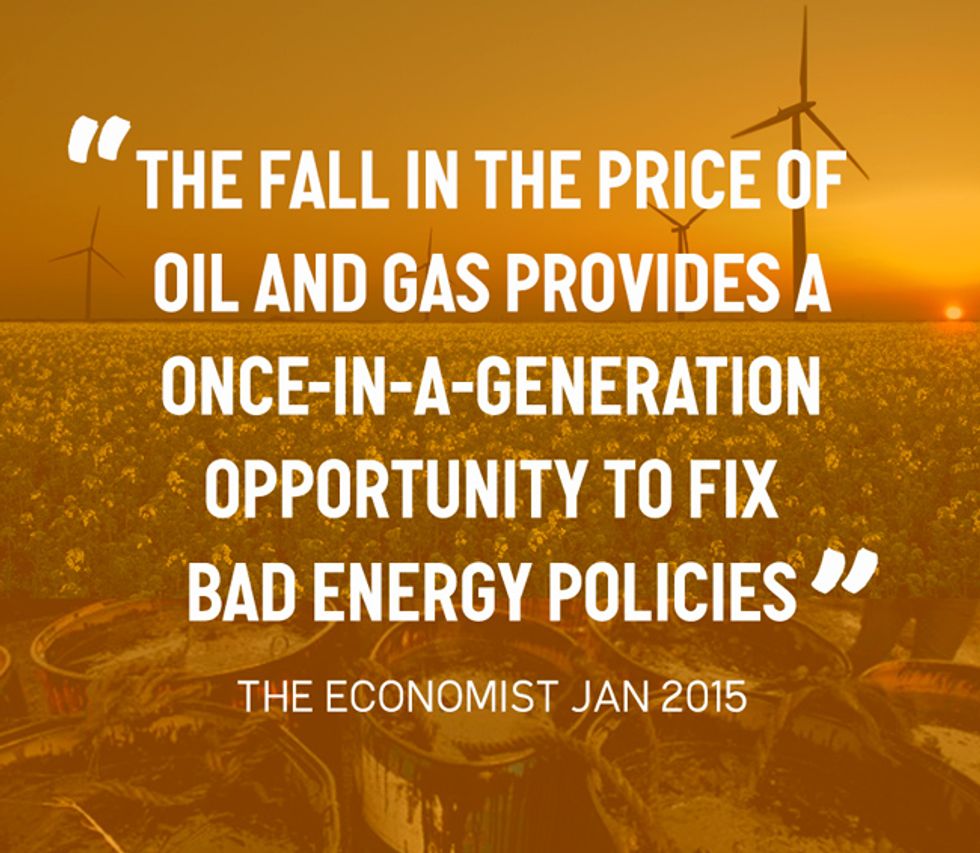 6. 2015: Already full of divestment victories
2015 has barely started, but already we've seen multiple divestment wins happen in a single week. See some of January's biggest victories here.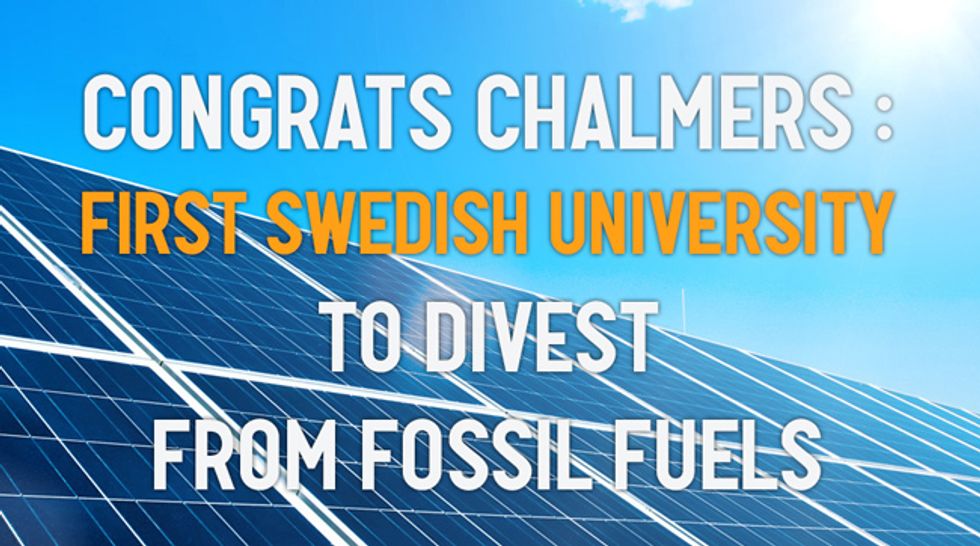 7. Who wants more heat waves? This Australian farmer doesn't.
People everywhere are getting ready for Global Divestment Day—including Queensland farmer Rob McCreath who made this incredible divestment crop circle on his property over the weekend.
8. Always looking for an excuse to ride bikes in Amsterdam
Global Divestment Day is going to be fun!

9. Always looking for an excuse to dance in South Africa
Global Divestment Day is going to be fun. This 7 piece band from Soweto will be making sure that the South Africa events are going to make people move.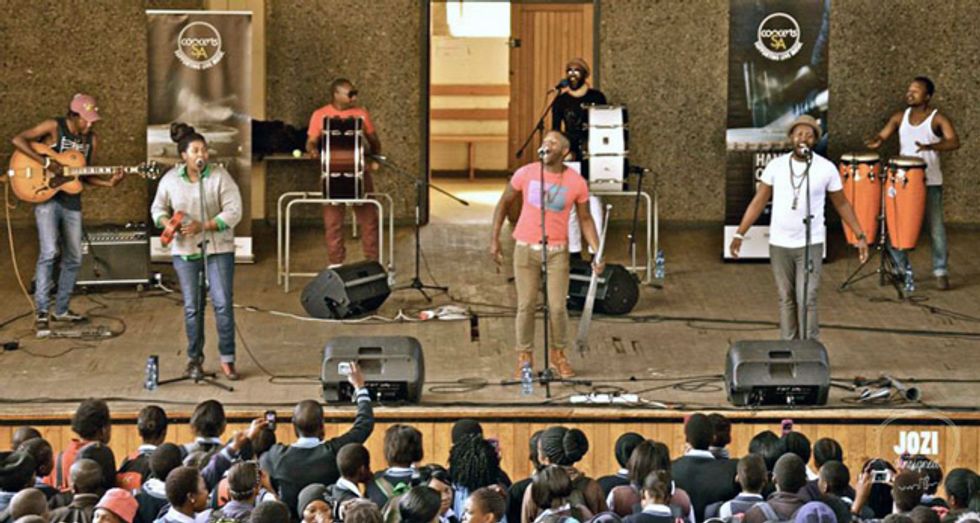 10. We have the solutions
Solar, wind and other renewable energy projects—it just makes sense. All over the world communities are reinvesting in solution that work and seeing the rewards.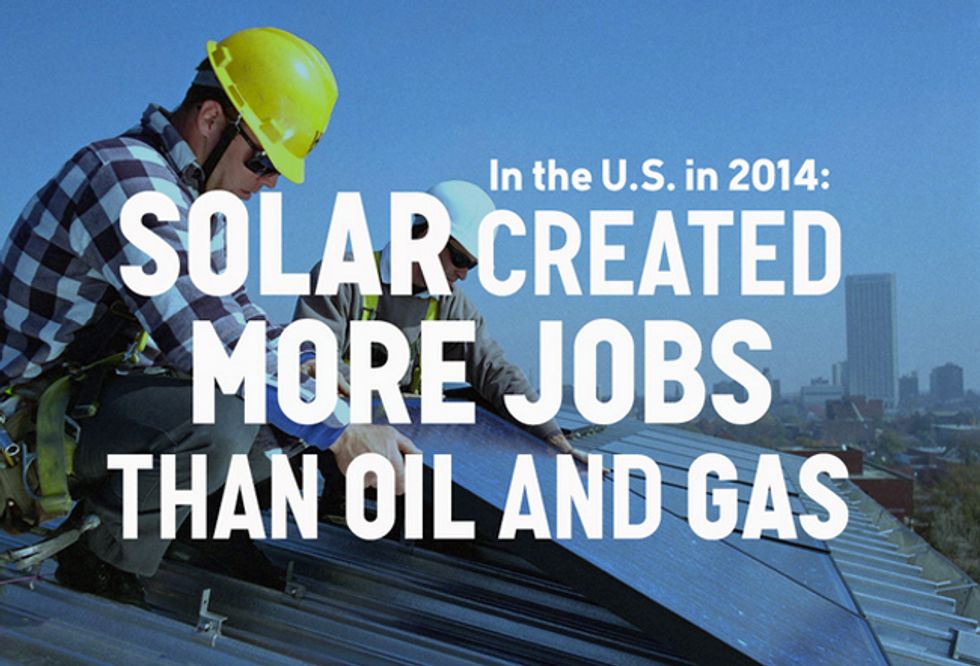 YOU MIGHT ALSO LIKE
Climate Justice: A Fight for Equal Opportunity
8 Celebrities Calling for Climate Action
I'm Marching for Real Climate Leadership: Stop Fracking California
EcoWatch Daily Newsletter
Coldplay is releasing a new album on Friday, but the release will not be followed by a world tour.
Ash dieback is seen infecting a European ash (Fraxinus excelsior) in Bottomcraig, Scotland, UK on Aug. 10, 2016.
nz_willowherb / Flickr
Scientists have discovered a genetic basis to resistance against ash tree dieback, a devastating fungal infection that is predicted to kill over half of the ash trees in the region, and it could open up new possibilities to save the species.
Truth in Action is a day-long global conversation on the climate crisis and how we solve it. The Climate Reality Project
Former Vice President Al Gore kicked off 24 hours of climate talks in the U.S. and 77 other countries around the world Wednesday night.
Activists highlighted the climate emergency outside Scottish Government headquarters at St Andrew's House in Edinburgh on Oct. 13, 2017. Usage of the term "climate emergency" spiked in 2019, according to Oxford Dictionaries.
By Jessica Corbett
Climate advocates and experts celebrated Oxford Dictionaries' announcement Wednesday that "climate emergency" is the Oxford Word of the Year 2019.
By Kieran Cooke
There could be a way of countering one key aspect of the climate emergency by making much greater use of a widely-available plant: bamboo building.