This website uses cookies to ensure you get the best experience while browsing it. By clicking 'Got It' you're accepting these terms.
Intermittent fasting is an eating pattern where you cycle between periods of eating and fasting.
Numerous studies show that it can have powerful benefits for your body and brain.
Here are 10 evidence-based health benefits of intermittent fasting.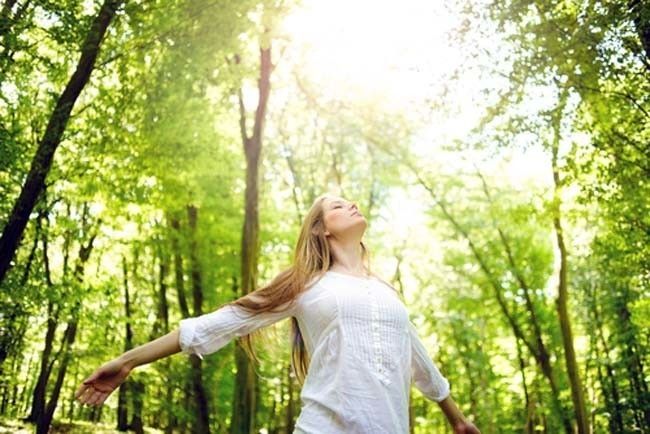 Photo credit: Shutterstock
1. Intermittent Fasting Changes The Function of Cells, Genes and Hormones
When you don't eat for a while, several things happen in your body.
For example, your body initiates important cellular repair processes and changes hormone levels to make stored body fat more accessible.
Here are some of the changes that occur in your body during fasting:
Many of the benefits of intermittent fasting are related to these changes in hormones, gene expression and function of cells.
Bottom Line: When you fast, insulin levels drop and human growth hormone increases. Your cells also initiate important cellular repair processes and change which genes they express.
2. Intermittent Fasting Can Help You Lose Weight and Belly Fat
Many of those who try intermittent fasting are doing it in order to lose weight (9).
Generally speaking, intermittent fasting will make you eat fewer meals.
Unless if you compensate by eating much more during the other meals, you will end up taking in fewer calories.
Additionally, intermittent fasting enhances hormone function to facilitate weight loss.
Lower insulin levels, higher growth hormone levels and increased amounts of norepinephrine (noradrenaline) all increase the breakdown of body fat and facilitate its use for energy.
For this reason, short-term fasting actually -increases- your metabolic rate by 3.6-14 percent, helping you burn even more calories (10, 11).
In other words, intermittent fasting works on both sides of the calorie equation. It boosts your metabolic rate (increases calories out) and reduces the amount of food you eat (reduces calories in).
According to a 2014 review of the scientific literature, intermittent fasting can cause weight loss of 3-8 percent over 3-24 weeks (12). This is a huge amount.
The people also lost 4-7 percent of their waist circumference, which indicates that they lost lots of belly fat, the harmful fat in the abdominal cavity that causes disease.
One review study also showed that intermittent fasting caused less muscle loss than continuous calorie restriction (13).
All things considered, intermittent fasting can be an incredibly powerful weight loss tool. More details here: How Intermittent Fasting Can Help You Lose Weight.
Bottom Line: Intermittent fasting helps you eat fewer calories, while boosting metabolism slightly. It is a very effective tool to lose weight and belly fat.
3. Intermittent Fasting Can Reduce Insulin Resistance, Lowering Your Risk of Type 2 Diabetes
Type 2 diabetes has become incredibly common in recent decades.
Its main feature is high blood sugar levels in the context of insulin resistance.
Anything that reduces insulin resistance should help lower blood sugar levels and protect against type 2 diabetes.
Interestingly, intermittent fasting has been shown to have major benefits for insulin resistance and lead to an impressive reduction in blood sugar levels (12).
In human studies on intermittent fasting, fasting blood sugar has been reduced by 3-6%, while fasting insulin has been reduced by 20-31 percent (12).
One study in diabetic rats also showed that intermittent fasting protected against kidney damage, one of the most severe complications of diabetes (13).
What this implies, is that intermittent fasting may be highly protective for people who are at risk of developing type 2 diabetes.
However, there may be some differences between genders. One study in women showed that blood sugar control actually worsened after a 22-day long intermittent fasting protocol (14).
Bottom Line: Intermittent fasting can reduce insulin resistance and lower blood sugar levels, at least in men.
4. Intermittent Fasting Can Reduce Oxidative Stress and Inflammation in The Body
Oxidative stress is one of the steps towards aging and many chronic diseases (14).
It involves unstable molecules called free radicals, which react with other important molecules (like protein and DNA) and damage them (15).
Several studies show that intermittent fasting may enhance the body's resistance to oxidative stress (16, 17).
Additionally, studies show that intermittent fasting can help fight inflammation, another key driver of all sorts of common diseases (17, 18, 19)
Bottom Line: Studies show that intermittent fasting can reduce oxidative damage and inflammation in the body. This should have benefits against aging and development of numerous diseases.
5. Intermittent Fasting May be Beneficial For Heart Health
Heart disease is currently the world's biggest killer (20).
It is known that various health markers (so-called "risk factors") are associated with either an increased or decreased risk of heart disease.
Intermittent fasting has been shown to improve numerous different risk factors, including blood pressure, total and LDL cholesterol, blood triglycerides, inflammatory markers and blood sugar levels (12, 21, 22, 23)
However, a lot of this is based on animal studies. The effects on heart health need to be studied a lot further in humans before recommendations can be made.
Bottom Line: Studies show that intermittent fasting can improve numerous risk factors for heart disease such as blood pressure, cholesterol levels, triglycerides and inflammatory markers.
6. Intermittent Fasting Induces Various Cellular Repair Processes
When we fast, the cells in the body initiate a cellular "waste removal" process called autophagy (7, 24).
This involves the cells breaking down and metabolizing broken and dysfunctional proteins that build up inside cells over time.
Increased autophagy may provide protection against several diseases, including cancer and Alzheimer's disease (25, 26).
Bottom Line: Fasting triggers a metabolic pathway called autophagy, which removes waste material from cells.
7. Intermittent Fasting May Help Prevent Cancer
Cancer is a terrible disease, characterized by uncontrolled growth of cells.
Fasting has been shown to have several beneficial effects on metabolism that may lead to reduced risk of cancer.
Although human studies are needed, promising evidence from animal studies indicates that intermittent fasting may help prevent cancer (27, 28, 29, 30).
There is also some evidence on human cancer patients, showing that fasting reduced various side effects of chemotherapy (31).
Bottom Line: Intermittent fasting has been shown to help prevent cancer in animal studies. One paper in humans showed that it can reduce side effects caused by chemotherapy.
8. Intermittent Fasting is Good For Your Brain
What is good for the body is often good for the brain as well.
Intermittent fasting improves various metabolic features known to be important for brain health.
This includes reduced oxidative stress, reduced inflammation and a reduction in blood sugar levels and insulin resistance.
Several studies in rats have shown that intermittent fasting may increase the growth of new nerve cells, which should have benefits for brain function (32, 33).
It also increases levels of a brain hormone called brain-derived neurotrophic factor (BDNF) (32, 34, 35), a deficiency of which has been implicated in depression and various other brain problems (36).
Animal studies have also shown that intermittent fasting protects against brain damage due to strokes (37).
Bottom Line: Intermittent fasting may have important benefits for brain health. It may increase growth of new neurons and protect the brain from damage.
9. Intermittent Fasting May Help Prevent Alzheimer's Disease
Alzheimer's disease is the world's most common neurodegenerative disease.
There is no cure available for Alzheimer's, so preventing it from showing up in the first place is critical.
A study in rats shows that intermittent fasting may delay the onset of Alzheimer's disease or reduce its severity (38).
In a series of case reports, a lifestyle intervention that included daily short-term fasts was able to significantly improve Alzheimer's symptoms in 9 out of 10 patients (39).
Animal studies also suggest that fasting may protect against other neurodegenerative diseases, including Parkinson's and Huntington's disease (40, 41).
However, more research in humans is needed.
Bottom Line: Studies in animals suggest that intermittent fasting may be protective against neurodegenerative diseases like Alzheimer's disease.
10. Intermittent Fasting May Extend Your Lifespan, Helping You Live Longer
One of the most exciting applications of intermittent fasting may be its ability to extend lifespan.
Studies in rats have shown that intermittent fasting extends lifespan in a similar way as continuous calorie restriction (42, 43).
In some of these studies, the effects were quite dramatic. In one of them, rats that fasted every other day lived 83 percent longer than rats who weren't fasted (44).
Although this is far from being proven in humans, intermittent fasting has become very popular among the anti-aging crowd.
Given the known benefits for metabolism and all sorts of health markers, it makes sense that intermittent fasting could help you live a longer and healthier life.
This article was reposted from our media associate Authority Nutrition.
YOU MIGHT ALSO LIKE
10 Health Benefits of Antioxidant-Rich Mangos
10 Incredible Health Benefits of a Sugar Detox
EcoWatch Daily Newsletter
Brazilians living in The Netherlands organized a demonstration in solidarity with rainforest protectors and against the president of Brazil, Jair Bolsonaro on Sept. 1 in The Hague, Netherlands. Romy Arroyo Fernandez / NurPhoto / Getty Images
Author, social activist and filmmaker Naomi Klein speaking on the one year anniversary of Hurricane Maria on Sept. 20, 2018. Erik McGregor / Pacific Press / LightRocket / Getty Images
By Natalie Hanman
This story was originally published by The Guardian, and is republished here as part of the Covering Climate Now partnership to strengthen the media's focus on the climate crisis.
This illustration can convey a representation of "eco-anxiety" — "chronic fear of environmental doom." AD_Images / Pixabay
Electric cars recharge at public charging stations. Sven Loeffler / iStock / Getty Images Plus
By Ben Jervey
Drivers of electric cars are being unfairly punished by punitive fees in several states, according to a newly published analysis by Consumer Reports. Legislators in 26 states have enacted or proposed special registration fees for electric vehicles (EVs) that the consumer advocacy group found to be more expensive than the gas taxes paid by the driver of an average new gasoline vehicle.
A plastic bag sticks to a wire fence in a remote location in the Mourne Mountains, co Down, Northern Ireland. Dave G Kelly / Moment / Getty Images
This 1910, power plant, with the U.S. Capitol in the background, is owned by Congress and is the only coal-burning facility in a city that repeatedly violates Clean Air standards. Jahi Chikwendiu / The Washington Post / Getty Images
By Oliver Milman
Two-thirds of Americans believe climate change is either a crisis or a serious problem, with a majority wanting immediate action to address global heating and its damaging consequences, major new polling has found.
Organic carrots and radishes at a farmers' market. carterdayne / iStock / Getty Images Plus
By Brian Barth
There's something of a civil war brewing in the organic movement.
Volunteers participate in 2018's International Coastal Cleanup in (clockwise from top left) the Dominican Republic, Ghana, Norway and Washington, DC. Ocean Conservancy / Gabriel Ortiz, David Kwaku Sakyi, Kristin Folsland Olsen, Emily Brauner
This coming Saturday, Sept. 21 is the International Coastal Cleanup (ICC), the annual Ocean Conservancy event that mobilizes volunteers in more than 100 countries to collect litter from beaches and waterways and record what they find.