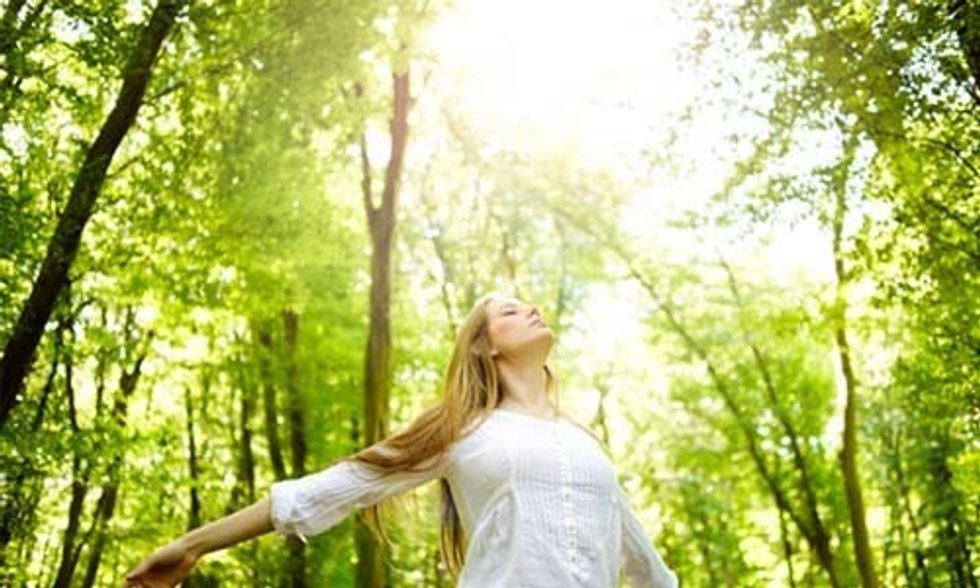 Intermittent fasting is an eating pattern where you cycle between periods of eating and fasting.
Numerous studies show that it can have powerful benefits for your body and brain.
Here are 10 evidence-based health benefits of intermittent fasting.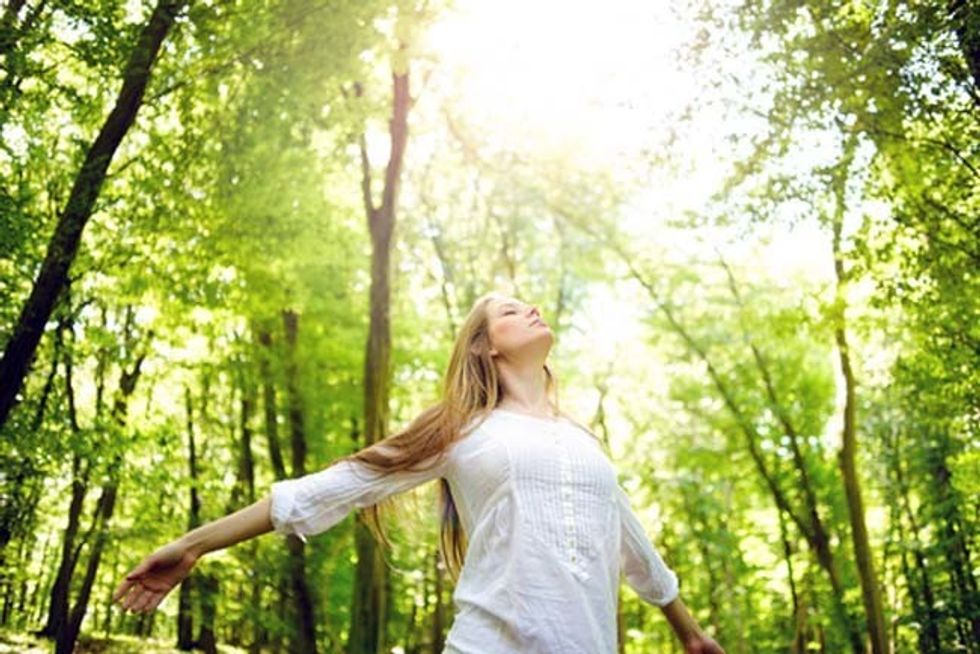 Photo credit: Shutterstock
1. Intermittent Fasting Changes The Function of Cells, Genes and Hormones
When you don't eat for a while, several things happen in your body.
For example, your body initiates important cellular repair processes and changes hormone levels to make stored body fat more accessible.
Here are some of the changes that occur in your body during fasting:
Many of the benefits of intermittent fasting are related to these changes in hormones, gene expression and function of cells.
Bottom Line: When you fast, insulin levels drop and human growth hormone increases. Your cells also initiate important cellular repair processes and change which genes they express.
2. Intermittent Fasting Can Help You Lose Weight and Belly Fat
Many of those who try intermittent fasting are doing it in order to lose weight (9).
Generally speaking, intermittent fasting will make you eat fewer meals.
Unless if you compensate by eating much more during the other meals, you will end up taking in fewer calories.
Additionally, intermittent fasting enhances hormone function to facilitate weight loss.
Lower insulin levels, higher growth hormone levels and increased amounts of norepinephrine (noradrenaline) all increase the breakdown of body fat and facilitate its use for energy.
For this reason, short-term fasting actually -increases- your metabolic rate by 3.6-14 percent, helping you burn even more calories (10, 11).
In other words, intermittent fasting works on both sides of the calorie equation. It boosts your metabolic rate (increases calories out) and reduces the amount of food you eat (reduces calories in).
According to a 2014 review of the scientific literature, intermittent fasting can cause weight loss of 3-8 percent over 3-24 weeks (12). This is a huge amount.
The people also lost 4-7 percent of their waist circumference, which indicates that they lost lots of belly fat, the harmful fat in the abdominal cavity that causes disease.
One review study also showed that intermittent fasting caused less muscle loss than continuous calorie restriction (13).
All things considered, intermittent fasting can be an incredibly powerful weight loss tool. More details here: How Intermittent Fasting Can Help You Lose Weight.
Bottom Line: Intermittent fasting helps you eat fewer calories, while boosting metabolism slightly. It is a very effective tool to lose weight and belly fat.
3. Intermittent Fasting Can Reduce Insulin Resistance, Lowering Your Risk of Type 2 Diabetes
Type 2 diabetes has become incredibly common in recent decades.
Its main feature is high blood sugar levels in the context of insulin resistance.
Anything that reduces insulin resistance should help lower blood sugar levels and protect against type 2 diabetes.
Interestingly, intermittent fasting has been shown to have major benefits for insulin resistance and lead to an impressive reduction in blood sugar levels (12).
In human studies on intermittent fasting, fasting blood sugar has been reduced by 3-6%, while fasting insulin has been reduced by 20-31 percent (12).
One study in diabetic rats also showed that intermittent fasting protected against kidney damage, one of the most severe complications of diabetes (13).
What this implies, is that intermittent fasting may be highly protective for people who are at risk of developing type 2 diabetes.
However, there may be some differences between genders. One study in women showed that blood sugar control actually worsened after a 22-day long intermittent fasting protocol (14).
Bottom Line: Intermittent fasting can reduce insulin resistance and lower blood sugar levels, at least in men.
4. Intermittent Fasting Can Reduce Oxidative Stress and Inflammation in The Body
Oxidative stress is one of the steps towards aging and many chronic diseases (14).
It involves unstable molecules called free radicals, which react with other important molecules (like protein and DNA) and damage them (15).
Several studies show that intermittent fasting may enhance the body's resistance to oxidative stress (16, 17).
Additionally, studies show that intermittent fasting can help fight inflammation, another key driver of all sorts of common diseases (17, 18, 19)
Bottom Line: Studies show that intermittent fasting can reduce oxidative damage and inflammation in the body. This should have benefits against aging and development of numerous diseases.
5. Intermittent Fasting May be Beneficial For Heart Health
Heart disease is currently the world's biggest killer (20).
It is known that various health markers (so-called "risk factors") are associated with either an increased or decreased risk of heart disease.
Intermittent fasting has been shown to improve numerous different risk factors, including blood pressure, total and LDL cholesterol, blood triglycerides, inflammatory markers and blood sugar levels (12, 21, 22, 23)
However, a lot of this is based on animal studies. The effects on heart health need to be studied a lot further in humans before recommendations can be made.
Bottom Line: Studies show that intermittent fasting can improve numerous risk factors for heart disease such as blood pressure, cholesterol levels, triglycerides and inflammatory markers.
6. Intermittent Fasting Induces Various Cellular Repair Processes
When we fast, the cells in the body initiate a cellular "waste removal" process called autophagy (7, 24).
This involves the cells breaking down and metabolizing broken and dysfunctional proteins that build up inside cells over time.
Increased autophagy may provide protection against several diseases, including cancer and Alzheimer's disease (25, 26).
Bottom Line: Fasting triggers a metabolic pathway called autophagy, which removes waste material from cells.
7. Intermittent Fasting May Help Prevent Cancer
Cancer is a terrible disease, characterized by uncontrolled growth of cells.
Fasting has been shown to have several beneficial effects on metabolism that may lead to reduced risk of cancer.
Although human studies are needed, promising evidence from animal studies indicates that intermittent fasting may help prevent cancer (27, 28, 29, 30).
There is also some evidence on human cancer patients, showing that fasting reduced various side effects of chemotherapy (31).
Bottom Line: Intermittent fasting has been shown to help prevent cancer in animal studies. One paper in humans showed that it can reduce side effects caused by chemotherapy.
8. Intermittent Fasting is Good For Your Brain
What is good for the body is often good for the brain as well.
Intermittent fasting improves various metabolic features known to be important for brain health.
This includes reduced oxidative stress, reduced inflammation and a reduction in blood sugar levels and insulin resistance.
Several studies in rats have shown that intermittent fasting may increase the growth of new nerve cells, which should have benefits for brain function (32, 33).
It also increases levels of a brain hormone called brain-derived neurotrophic factor (BDNF) (32, 34, 35), a deficiency of which has been implicated in depression and various other brain problems (36).
Animal studies have also shown that intermittent fasting protects against brain damage due to strokes (37).
Bottom Line: Intermittent fasting may have important benefits for brain health. It may increase growth of new neurons and protect the brain from damage.
9. Intermittent Fasting May Help Prevent Alzheimer's Disease
Alzheimer's disease is the world's most common neurodegenerative disease.
There is no cure available for Alzheimer's, so preventing it from showing up in the first place is critical.
A study in rats shows that intermittent fasting may delay the onset of Alzheimer's disease or reduce its severity (38).
In a series of case reports, a lifestyle intervention that included daily short-term fasts was able to significantly improve Alzheimer's symptoms in 9 out of 10 patients (39).
Animal studies also suggest that fasting may protect against other neurodegenerative diseases, including Parkinson's and Huntington's disease (40, 41).
However, more research in humans is needed.
Bottom Line: Studies in animals suggest that intermittent fasting may be protective against neurodegenerative diseases like Alzheimer's disease.
10. Intermittent Fasting May Extend Your Lifespan, Helping You Live Longer
One of the most exciting applications of intermittent fasting may be its ability to extend lifespan.
Studies in rats have shown that intermittent fasting extends lifespan in a similar way as continuous calorie restriction (42, 43).
In some of these studies, the effects were quite dramatic. In one of them, rats that fasted every other day lived 83 percent longer than rats who weren't fasted (44).
Although this is far from being proven in humans, intermittent fasting has become very popular among the anti-aging crowd.
Given the known benefits for metabolism and all sorts of health markers, it makes sense that intermittent fasting could help you live a longer and healthier life.
This article was reposted from our media associate Authority Nutrition.
YOU MIGHT ALSO LIKE
10 Health Benefits of Antioxidant-Rich Mangos
10 Incredible Health Benefits of a Sugar Detox
Researchers suggest reintroducing species, such as the forest elephant in the Congo Basin, pictured, as a way to help restore biodiversity. guenterguni / Getty Images
By Julia Conley
Ecologists and environmental advocates on Thursday called for swift action to reintroduce species into the wild as scientists at the University of Cambridge in England found that 97% of the planet's land area no longer qualifies as ecologically intact.
"Conservation is simply not enough anymore," said financier and activist Ben Goldsmith. "We need restoration."
EcoWatch Daily Newsletter
Google Earth's latest feature allows you to watch the climate change in four dimensions.
Researchers say there's a growing epidemic of tap water distrust and disuse in the U.S. Teresa Short / Moment Open / Getty Images
By Asher Rosinger
Imagine seeing a news report about lead contamination in drinking water in a community that looks like yours. It might make you think twice about whether to drink your tap water or serve it to your kids – especially if you also have experienced tap water problems in the past.
Why tap wins every time.
Asher Rosinger is an assistant professor of biobehavioral health, anthropology, and demography and director of the Water, Health, and Nutrition Laboratory at Penn State University.

Disclosure statement: Asher Rosinger receives funding from the National Science Foundation on an unrelated project. This work was supported by the Ann Atherton Hertzler Early Career Professorship funds, and the Penn State Population Research Institute (NICHD P2CHD041025). The funders had no role in the research or interpretation of results.
Reposted with permission from The Conversation.
A new report urges immediate climate action to control global warming. John W Banagan / Getty Images
A new report promoting urgent climate action in Australia has stirred debate for claiming that global temperatures will rise past 1.5 degrees Celsius in the next decade.
Winegrowers check vines during the burning of anti-frost candles in the Luneau-Papin wine vineyard in Le Landreau, near Nantes, western France, on April 12, 2021. SEBASTIEN SALOM-GOMIS / AFP via Getty Images
French winemakers are facing devastating grape loss from the worst frost in decades, preceded by unusually warm temperatures, highlighting the dangers to the sector posed by climate change.
"An important share of the harvest has been lost. It's too early to give a percentage estimate, but in any case it's a tragedy for the winegrowers who have been hit," said Christophe Chateau, director of communications at the Bordeaux Wine Council, told CNN.
Climate change, caused by the extraction and combustion of fossil fuels, has pushed winegrowing seasons earlier, putting crops at higher risk of cold — and wildfires supercharged by climate change also threaten American vignerons and farmworkers as well.
"I think it's good for people to understand that this is nature, climate change is real, and to be conscious of the effort that goes into making wine and the heartbreak that is the loss of a crop," Jeremy Seysses of Domaine Dujac in Burgundy's Côte de Nuits told Wine Enthusiast.
As reported by Wine Enthusiast:
Last week, images of candlelit French vineyards flooded social media. Across the country, winemakers installed bougies, or large wax-filled metal pots, among the vines to prevent cold air from settling in during an especially late frost.

With temperatures in early April as low as 22°F, and following an unseasonably warm March, this year's frost damage may be the worst in history for French winegrowers. Every corner of France reports considerable losses, from Champagne to Provence, and Côtes de Gascogne to Alsace. As a result, there will likely be very little French wine from the 2021 vintage reaching U.S. shores.
For a deeper dive:

CNN, Wine Enthusiast, France24, Eater
For more climate change and clean energy news, you can follow Climate Nexus on Twitter and Facebook, sign up for daily Hot News, and visit their news site, Nexus Media News.
From Your Site Articles
Related Articles Around the Web