10 Reasons Bernie Sanders Is 'Rockin' in the Free World'
Jul. 08, 2015 08:16AM EST
Insights + Opinion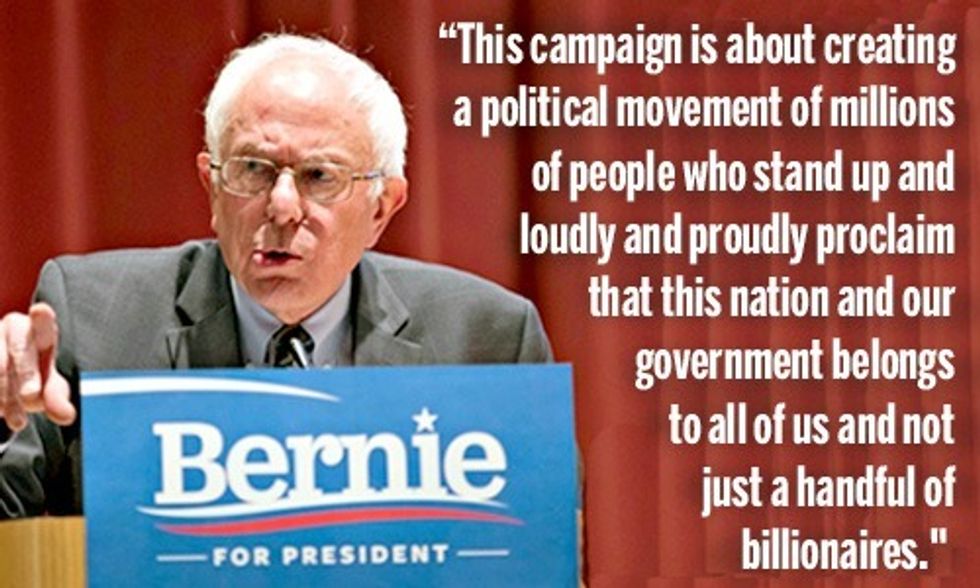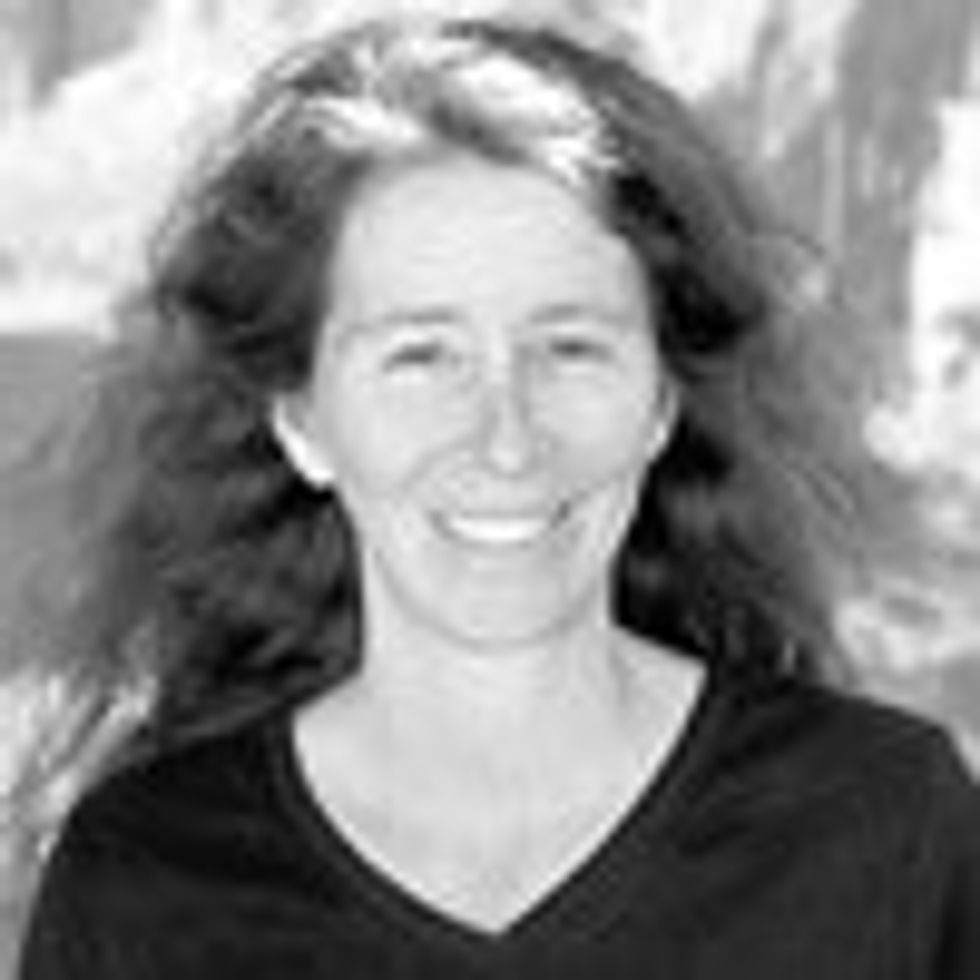 It's hard not to #FeelTheBern these days, that is the Bernie Sanders energy that is storming the nation. Just last week Sanders had the largest turnout of any presidential candidate so far in this primary race with nearly 10,000 people attending his speech in Madison, Wisconsin.
Clearly people are finding it refreshing to actually believe the campaign promises being touted by a candidate. A self-described democratic socialist, Sanders, 73, is a U.S. Senator for Vermont and has been in Congress for more than 22 years. He has a 95 percent lifetime score for voting in favor of protecting the environment and is a longtime supporter of immediate action on climate change.
I had the chance to see Sen. Sanders in Denver, Colorado on June 20 where he spoke to a crowd of more than 5,000 people at the University of Denver.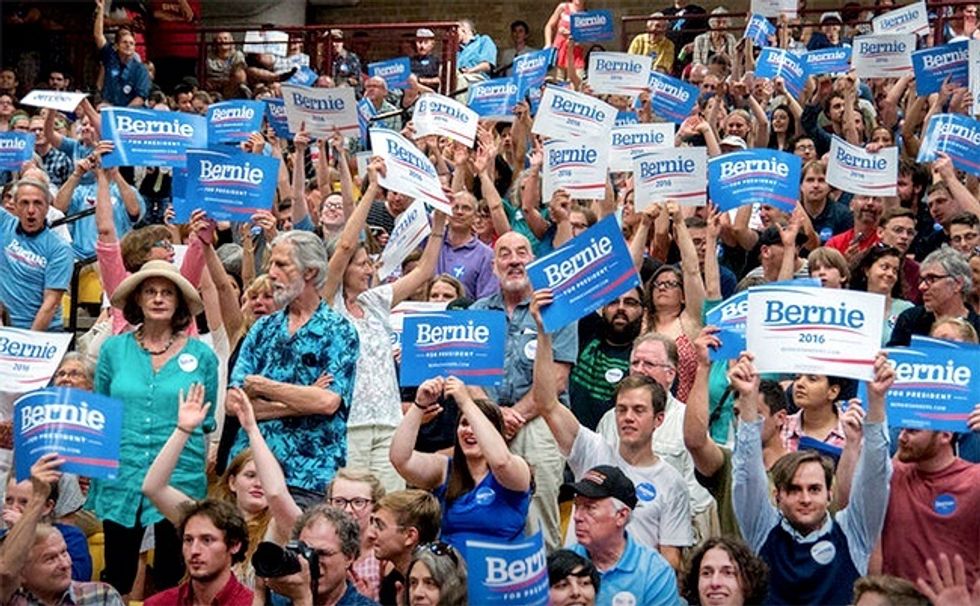 This event was just days after Donald Trump announced his run for president while playing Neil Young's classic tune "Rockin' in the Free World." The next day, Young released a statement saying, "Yesterday my song 'Rockin' in the Free World' was used in a announcement for a U.S. presidential candidate without my permission ... Music is a universal language. So I am glad that so many people with varying beliefs get enjoyment from my music, even if they don't share my beliefs. But had I been asked to allow my music to be used for a candidate—I would have said no."
However, Young, a Canadian citizen, "is a supporter of Bernie Sanders for president of the United States of America," according to Rolling Stone. So no wonder why Neil Young's songs were blasting from speakers in the Hamilton Gymnasium at the Richie Center in Denver and, "Rockin' in the Free World" was featured as Sanders entered and exited the stage. It was truly epic, especially for those that are longtime fans of Young, like I am.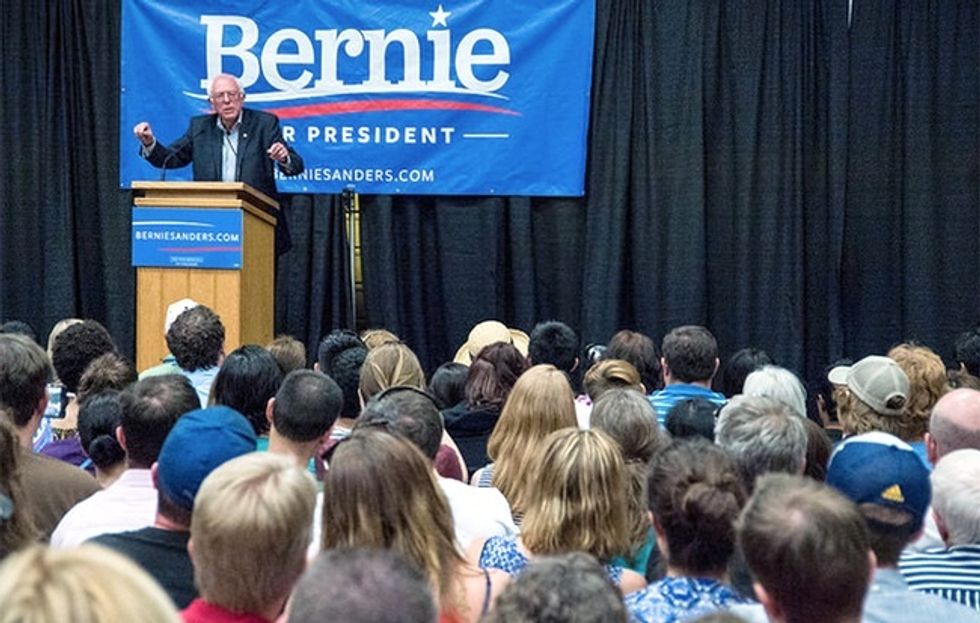 The crowd finally settled down after a very warm welcome. Sanders began by saying, "This campaign is not about me. It's not about Hillary Clinton. It's not about Jeb Bush. It's not about any other candidate. This campaign is about you, your kids and your parents. It is about creating a political movement of millions of people who stand up and loudly and proudly proclaim that this nation and our government belongs to all of us and not just a handful of billionaires."
Sanders went on to talk about democracy. He said, "Democracy is not about the last election in which 63 percent of the American people and 80 percent of young people did not vote. That's not democracy. Democracy is when people from one end of this country to the other, stand up and say that there is nothing that a great nation can not accomplish."
"This country today, in my view," Sanders continued, "faces more serious problems in any time since the great depression, and if you add to that the planetary crisis of climate change it may well be that today, in our time, we face more challenges than anytime in the modern history of this country."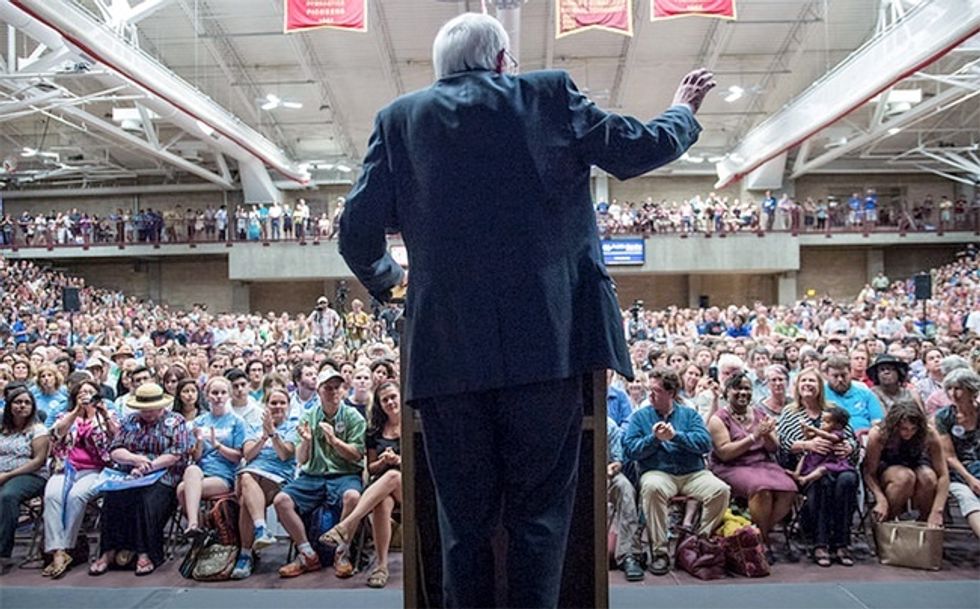 Sanders then dug deep on many issues, including income inequality—which he calls the greatest moral, economic and political issue of our time—health care, outrageous costs for a college education, unemployment rates, low minimum wage, gender inequality, LGBT rights, paid sick leave and the Trans-Pacific Partnership agreement.
Next he tackled what he calls "one of the worst decisions in the history of our country." He said, "By a 5 to 4 decision, the Supreme court said to the wealthiest people in our country, 'okay guys, you already own much of America, we are now going to give you the opportunity to own the United States government.' And people like the Koch brothers ... they said 'hey that's great' ... and what Citizens United allowed is for these people to spend billions of dollars to buy candidates to make the rich richer and everyone else poorer."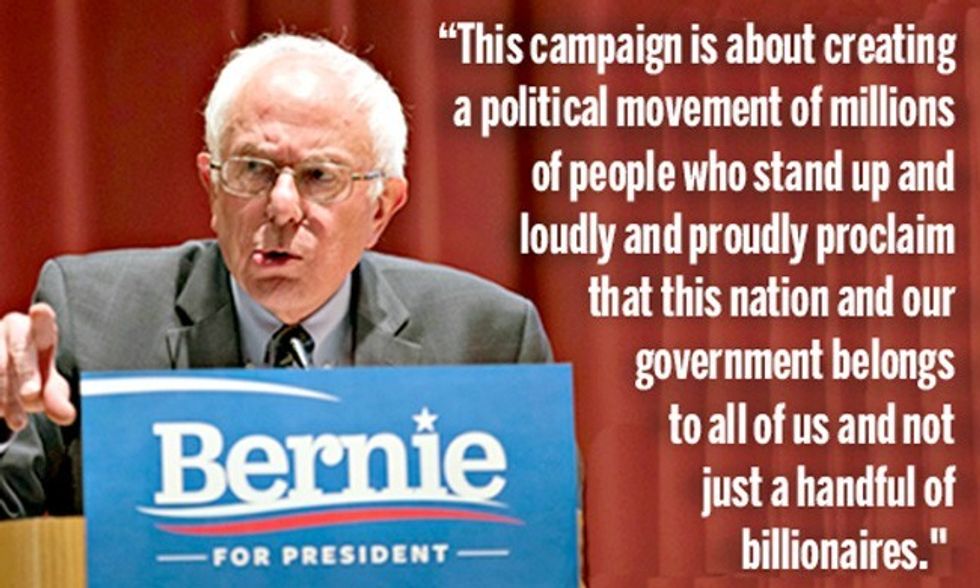 He explained, "This issue of campaign finance reform is so important because it impacts every other issue of concern."
And that is why the one campaign promise Sanders has made so far is that he will have a litmus test for his nominees for the Supreme Court and, as Sanders said, "that litmus test is that anybody I nominate will make it clear to this country that they will rehear Citizens United and vote to overturn it."
"The Koch brothers alone—second wealthiest family in America, an extremely rightwing family," Sanders continued, "will spend more money on this election cycle than either the Democratic or Republican parties ... This is not democracy. You are looking at an oligarchy form of government."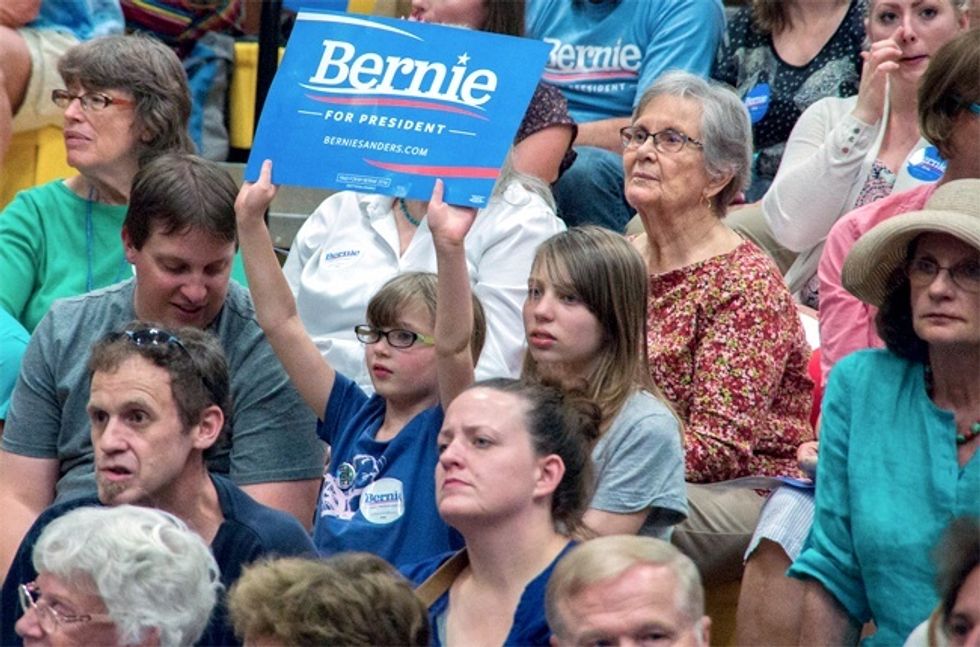 And, as everyone expected, Sanders then launched into his pledge to fight climate change. "We have the moral responsibilities to make sure that the climate that we leave to our kids and grandkids is habitable. The debate is over, maybe with the exception of Fox television. Other than that scientists have almost unanimously agreed that A, climate change is real, B, it is caused by human activity with the emission of carbon, and C, it is already causing devastating problems here in our country and around the world."
"And they have said that while the problems are very serious right now," Sanders continued, "they will only get much much worse if we don't seize a short window of opportunity to transform our energy system away from fossil fuels and toward renewable energy."
"If we continue business as usual, if we do not transform our energy system that, by the end of this century, the planet Earth will be between 5 and 10 degrees Fahrenheit warmer. What that will mean is more and more drought, more flooding, more extreme weather, more acidification of the ocean, more rising sea level. It will also be a huge national security issue for the entire world."
Sanders then blessed Pope Francis "for speaking out in a way that nobody in Congress would ever speak out about what money and inequality is doing to people all over the world, and now he's speaking out on climate change."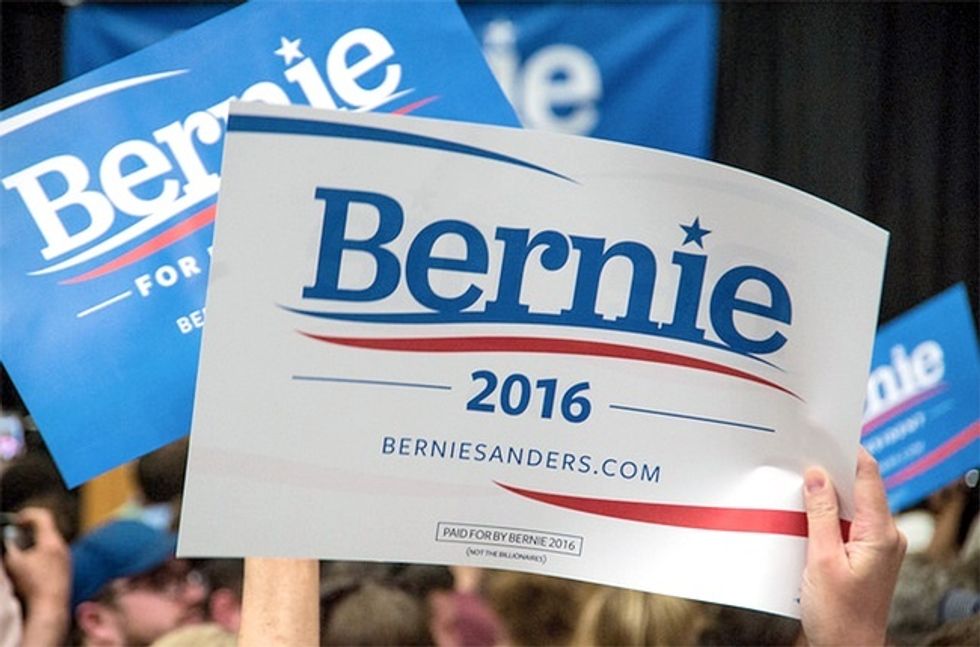 He finished by saying, "If we stand together. If we do not let people divide us by race, by whether we were born in America or born in Mexico, whether we are gay or whether we are straight ... we can create the political revolution that this country needs."
And then, "Rockin' in the Free World" enveloped the gymnasium.
YOU MIGHT ALSO LIKE
5 Reasons Environmentalists Distrust Hillary Clinton
Q & A With Green Party Presidential Candidate Jill Stein
EcoWatch Daily Newsletter
Related Articles from EcoWatch
Recent Stories from EcoWatch